As the springtime is one of the best times to experience small ship cruising with American Cruise Lines you should take a look at Spring Cruise Collection just announced by this operator.
Cruise itineraries include the Mississippi River, Historic South & Golden Isles, Columbia & Snake Rivers, Great Rivers of Florida, and Puget Sound & San Juan Islands.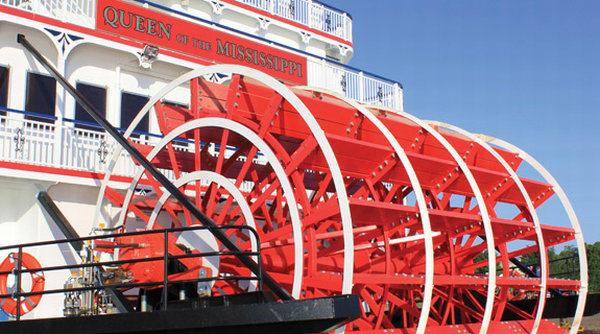 Lower Mississippi River (March 23, April 6 (New Orleans – Memphis): Springtime cruising on the Mississippi River is a spectacular time to experience the American Heartland. Historic rivertowns come alive as sprawling acres of gardens bloom with regional flora. Guests will take a relaxing journey aboard the elegant Queen of the Mississippi, their minds wandering back in time on this authentic riverboat, as they soak up the warm Mississippi sunlight and marvel at the breathtaking views around every bend of the river.
Historic South & Golden Isles (March 30, April 13): Spring in the South is an awakening of color and wildlife. Azaleas line shady lanes and plantation gardens erupt with color. Migratory birds and waterfowl soar above while guests travel through the vivacity of spring on the Intracoastal Waterway, and visit the historically-rich gem cities of the South along the way, including Savannah, Charleston and Hilton Head.
Columbia & Snake Rivers (April 6, April 20): Aboard Queen of the West, an authentic paddlewheeler, guests are introduced to the stunning springtime beauty of the Pacific Northwest and its rich tapestry of ever-changing landscapes, thriving wildlife habitats and fascinating human endeavors. Deep river canyons, lush forested slopes and sparkling waterfalls make this a place like no other, and one best experienced in the spring.
Great Rivers of Florida (March 9, April 13): This cruise along the St. Johns River is the perfect escape to a tropical paradise. In the springtime, Florida is a botanical haven, with bright, blooming flowers amid the palm trees that border the river. Nature enthusiasts will enjoy close-up views of indigenous wildlife from the top deck of the ship including manatee and alligators. Warm mineral springs, sub-tropical blooms and historic ruins make this the perfect spring getaway.
Puget Sound & San Juan Islands (April 13, April 20): Guests will leave relaxed and rejuvenated after eight days enjoying the delicious crisp springtime air of Puget Sound and the San Juan Islands. They'll feel the warm sun on their backs and the cool calming wind as they explore one of the most magnificent cruising regions in the U.S. Nestled between Canada's Vancouver Island and the U.S. mainland, are hundreds of islands – many of which are uninhabited – and home to a diverse natural wonderland filled with wildlife, including sea lions, hawks, and whales. Both refreshing and enlightening, this itinerary is perfect for a relaxing springtime adventure.