In the services business, time is the most precious and perishable commodity. When your business is international and frequent travel is required a fast business jet is essential for your company. Citation X+, a mid-size business jet from Cessna Aircraft Company, is the world's fastest civil aircraft. Citation X+ has seating for up to 12 passengers, a maximum altitude of 51,000 feet, an unmatched maximum speed of Mach 0.935 (617 mph, 536 ktas) and an increased max range of 3,408 nautical miles.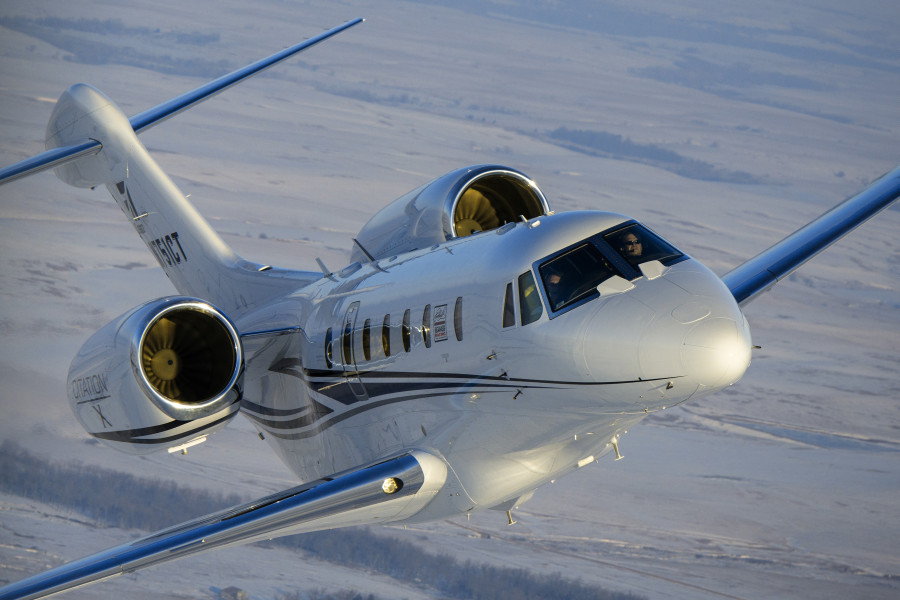 The world's fastest business jet Citation X+'s longer range not only make it possible to travel from New York to Los Angeles in just four hours, but also non-stop legs from New York to Paris, Dubai to Singapore or Panama City to São Paulo.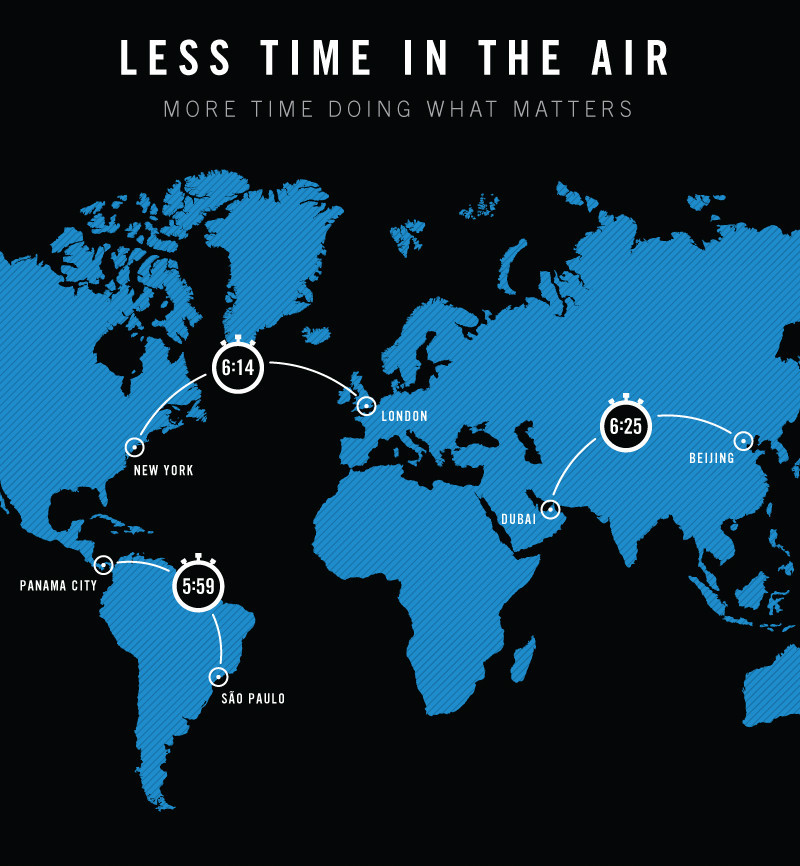 The lengthier cabin is built around a proprietary intelligent cabin management and entertainment technology solution integrated with the aircraft's avionics and electrical systems. Cessna's ClairityTM provides passengers individual touch screens to control cabin lighting, window shades, temperature, and audio and video entertainment (digital media, MP3/iPhone, Blu-Ray). The interior of each new Citation X+ can be tailor-made to the customer's specifications in seating layout, color choices and entertainment options.
The cockpit of the Citation X+ features ergonomic seats designed for transcontinental flights, and a dual-zone temperature control system keeps pilots and passengers comfortable. The flight deck is centered on the Garmin G5000 avionics package with four intuitive, full-color touch-screen LCD control panels and three 14-inch high-resolution displays, as well as fully integrated auto throttles to reduce pilot workload. Standard Garmin Synthetic Vision Technology on the primary flight displays gives the crew a virtual reality view of runways, terrain, traffic and obstacles.