Are you searching for a luxury studio in Bali, Indonesia? Take a look at Luna2 Studios! It features 14 open-plan studios, along with Orbit Restaurant pop! lounge bar, Lunaplex 16-seat cinema, Space rooftop bar, Fuel Station and Mondrian-ic poolside.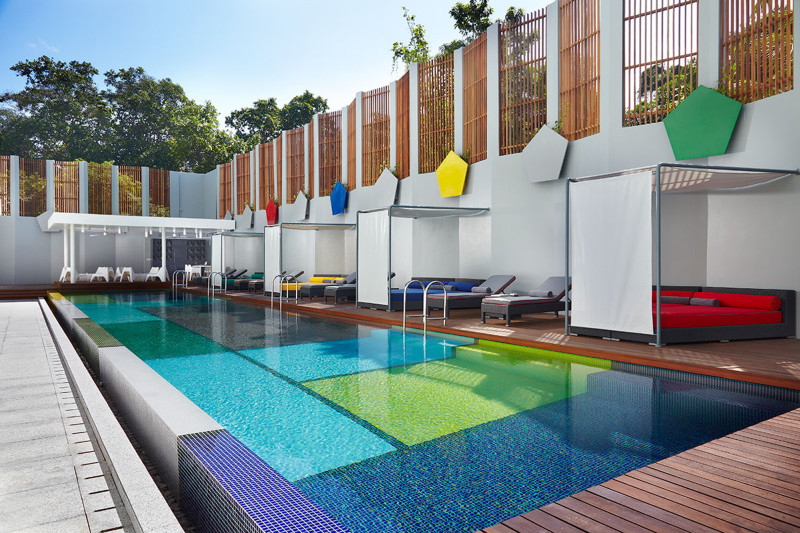 Located in Seminyak, the island's most fashionable destination for shopping, dining and relaxation, Luna2 Studios is adjacent to its sister property Luna2 Private Hotel and is just a short stroll from the beach. The property is close to many of Bali's most popular restaurants and bars and is a 20-minute drive to the Bali international airport.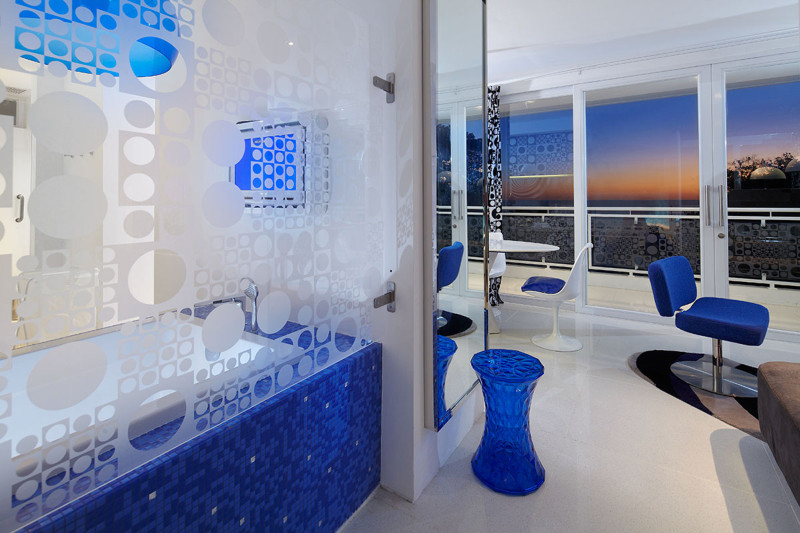 Each of the studios highlight one of four accent colors – blue, red, yellow, green – and features optic art by Dutch artist Irene Hoff. Modular furniture has been designed and produced by Melanie Hall, complemented by key designer classics and accessories from around the world. From Chupa Chups to champagne, the in-room maxi bar is wrapped up in retro SMEG fridges and contains all the essentials. Each room also features the latest mod cons, including a pre-loaded iPod & sound dock, two flatscreen TV's and a retro Bronvega TV with wireless headphones. That's not forgetting an iPad, its universal charging station and in-flight shopping options from the custom Luna2 iPad App.
The rates start with $450.00/Night for Studio (66sqm / 710sqft) to $700.00/night for Sunset Studio (77sqm / 828sqft).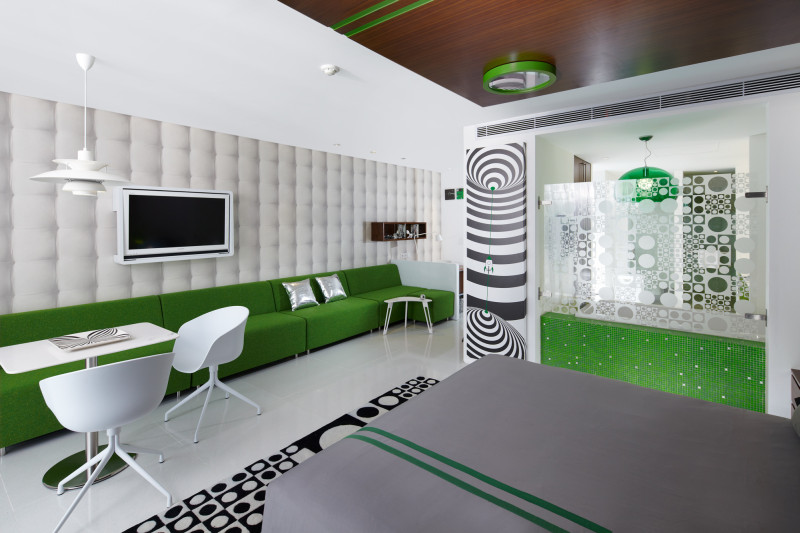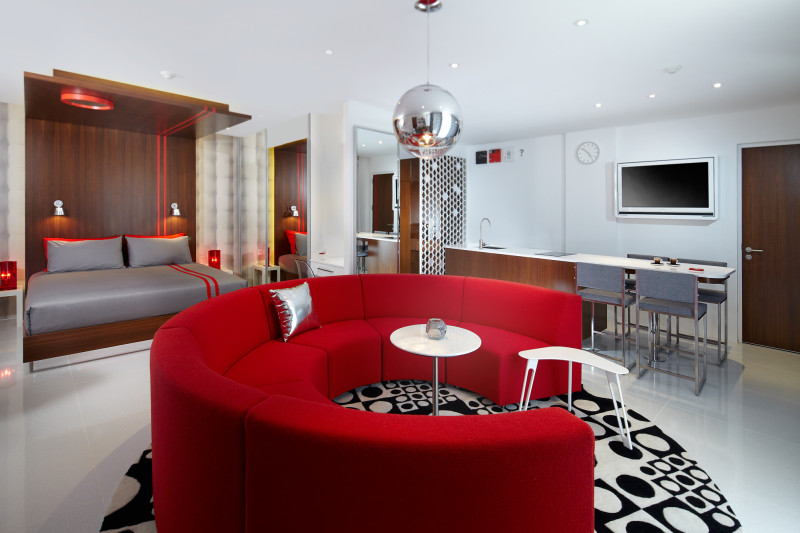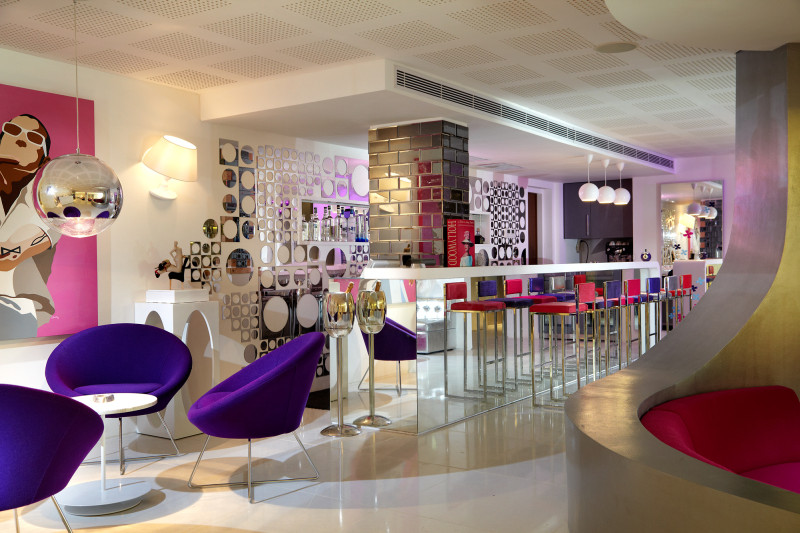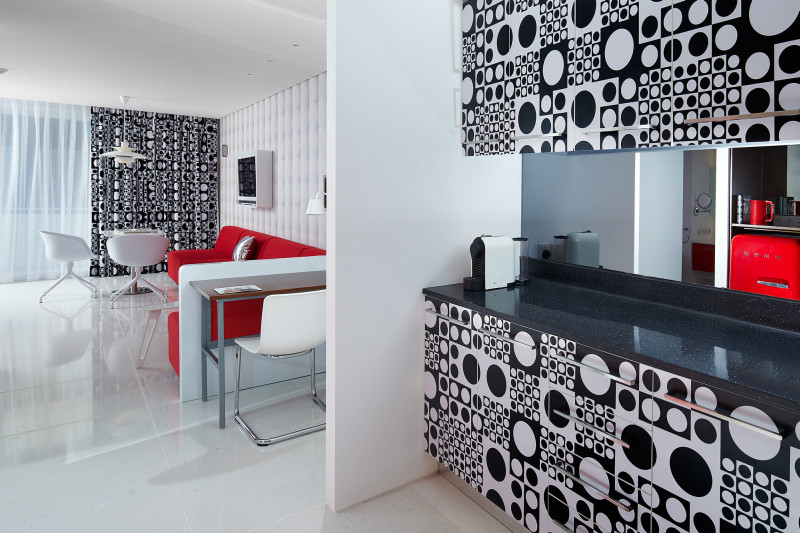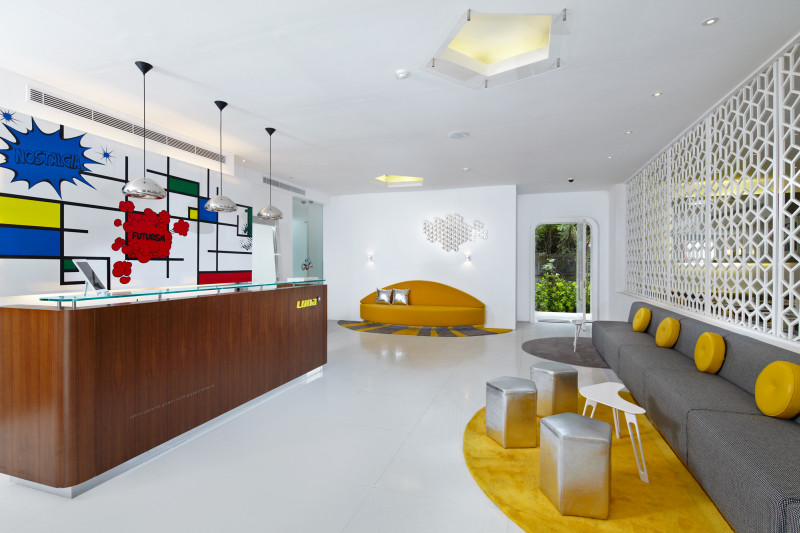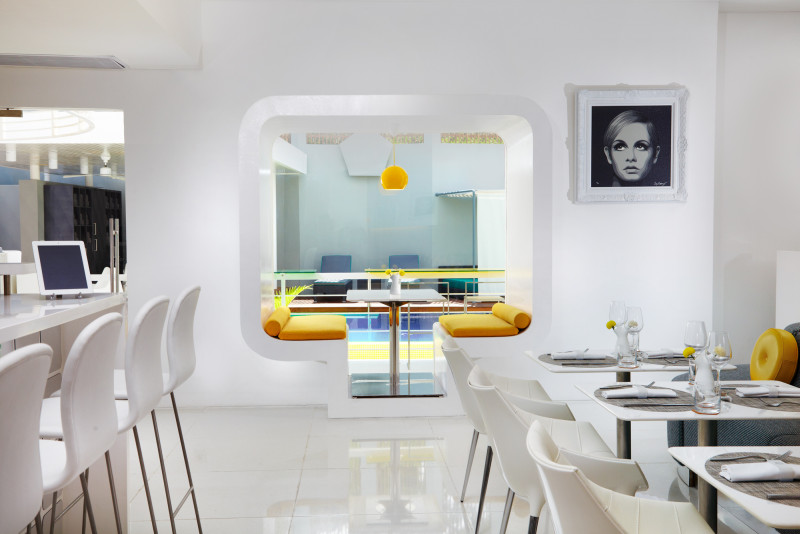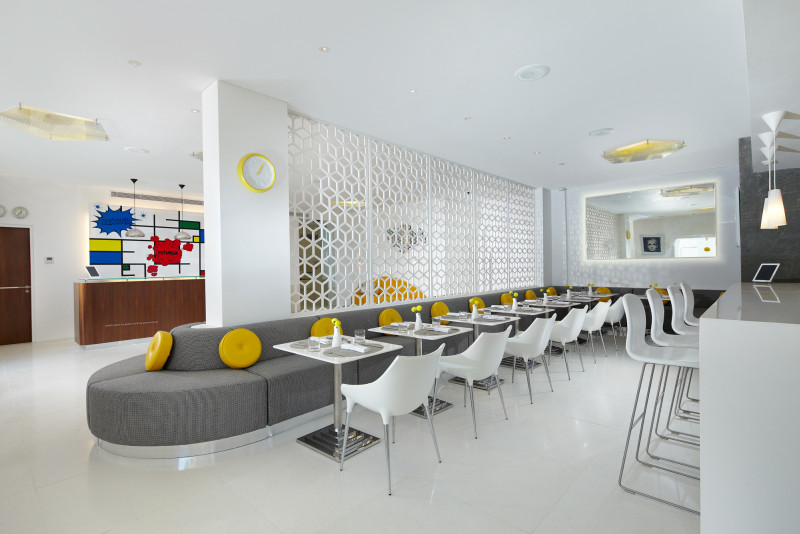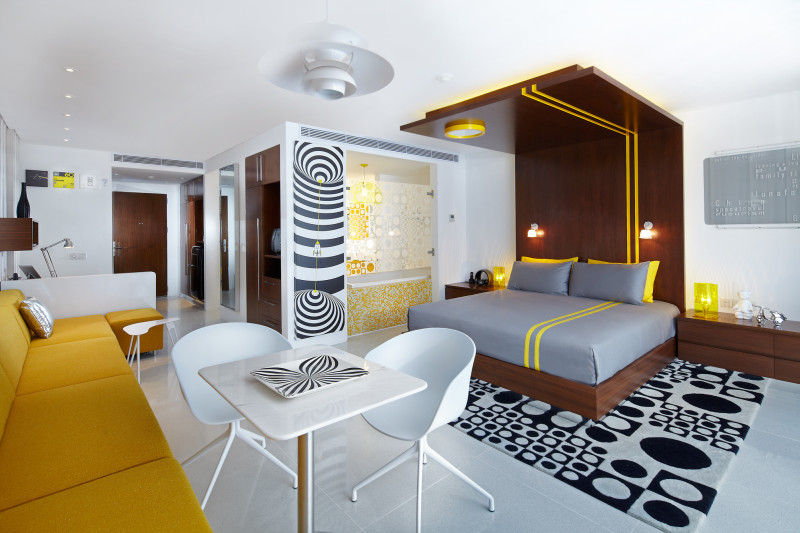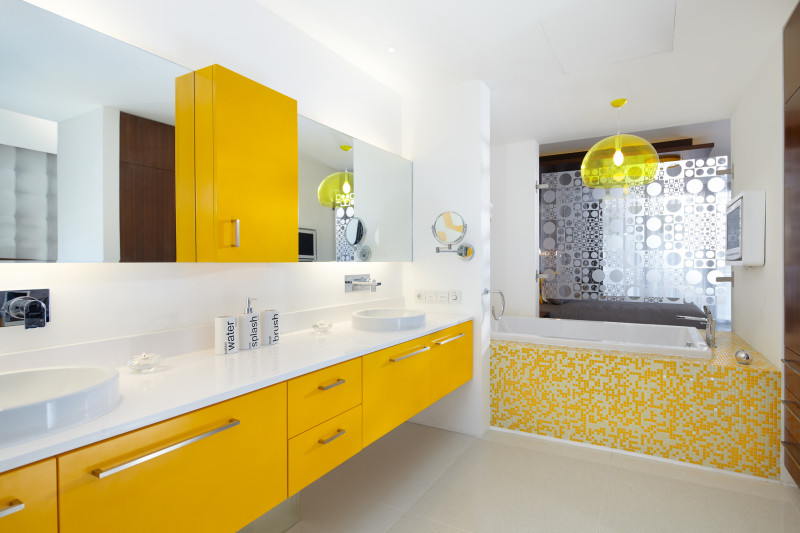 My favorite is Sunset Studio. It is features overlooking the colour-blocked pool and temple gardens beyond and amazing views to the ocean from the second balcony.
– King Bed
– Pool & ocean views
– 2 Balconies (20sqm / 215sqft total)
– Studio butler to take care of your every whim
– In-room bar with bartender on request
– Complimentary Wi-Fi & WLAN point
– 2 Flatscreen TVs & retro Brionvega TV
– Preloaded iPad, iPod & wireless sound dock
– In-room dining for up to 6 People
– Air conditioning
– Shower and bathtub
– Bathroom with Italian Bisazza Mosaics
– Designer pieces and artwork throughout
This 'one-and-only' sunset studio is truly a level above the rest. Not only does it have all the expected features of a studio, but it has a second balcony in addition to the balcony overlooking the pool. This large sunset balcony overlooks Luna2 private hotel, to the ocean beyond, and is complete with a bar with bartender on request.
This studio also has a unique "capsule" king bed, and a large lounging area with dining for up to 6 people.
The sunset studio is decorated in Mayfair blue and is interconnecting with one grand studio.