Abu Dhabi is taking on The Great Pyramid of Giza, with the construction of the world's biggest sculpture. Designed by Bulgarian-born artist, Christo, the sculpture will be built in the desert 161 kilometres away from Abu Dhabi and take up to 30 months to complete. He is best known for wrapping the Reichstag in fabric and lining California highways with yellow umbrellas.
The artist will spend $3.41m building the 'Mastaba', the world's largest permanent sculpture.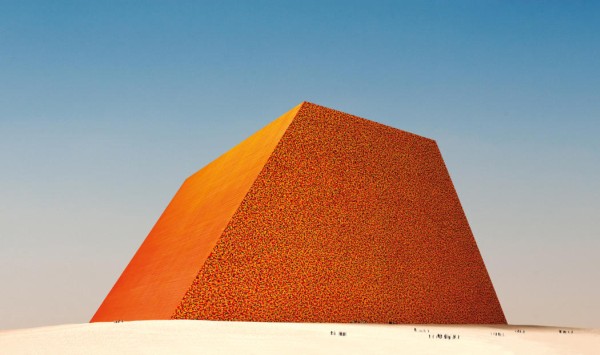 It will be the largest sculpture in the world, made from 410,000 multi-colored barrels to form a mosaic of bright sparkling colors, echoing Islamic architecture. The Mastaba is an ancient and familiar shape to the people of the region.
The Mastaba will be 150 meters (492 feet) high, 225 meters (738 feet) deep at the 60 degree slanted walls and 300 meters (984 feet) wide at the vertical walls. The top of The Mastaba will be a horizontal surface 126.8 meters (416 feet) wide and 225 meters (738 feet) deep.
The colors and the positioning of the 55-gallon steel barrels were selected by Christo and Jeanne-Claude in 1979, the year in which the artists visited the Emirate for the first time.
The proposed area is inland, in Al Gharbia (Western Region) approximately 160 kilometers (100 miles) south of the city of Abu Dhabi, near the oasis of Liwa.