Ferrari is preparing for an online auction hosted at FerrariStore.com to raise funds for the families of the victims of the earthquakes that have rocked the Emilia-Romagna region since the 20th of May.
The auction will be , and will of course include all manner of Ferrari-branded merchandise – including racing helmets and suits worn in grands prix by Fernando Alonso and Felipe Massa. But there are some bigger items as well, including a V8 engine from one of the Scuderia's F1 cars, and, at the top of the list, a 599XX Evoluzione. The most advanced of the company's developmental track cars, the 599XX Evo is worth over $1.6 million, but will likely raise far more than that – and help the disaster relief efforts that have forced the new Italian federal government to raise fuel taxes – when the bidding starts next week. Check out more details by scrolling below.
Show full PR text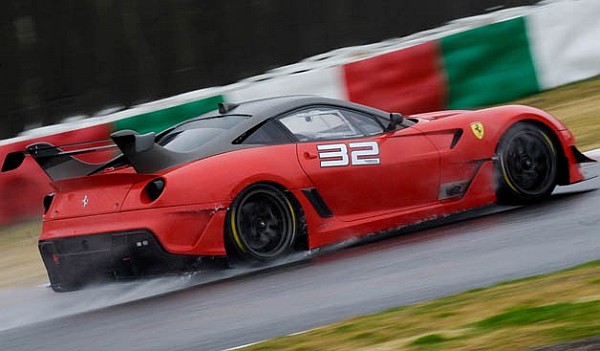 More about in below Ferrari Press Release :
FERRARI: AN ON-LINE AUCTION FOR THE FAMILIES OF THE VICTIMS OF THE EARTHQUAKES
Maranello, 31 May 2012 – Ferrari will open an international on-line auction to raise funds for the families of the victims of the earthquakes that have rocked the Emilia-Romagna region since the 20th of May.
In the days leading up to the auction next week, www.ferraristore.com will dedicate a section to this important initiative which sets out to contribute significant sums to those families who have lost loved ones.
The auction will include important and rare items, such as a 599XX Evo, the extreme, non-homologated sports berlinetta with a commercial value of €1.3 million. This extreme sports car incorporates the very best of Ferrari technology, the result of on-going Research and Development activities in the GT division and advanced experimentation in F1. The 599 XX Evo features a package of performance-enhancing technical features for the exclusive, dedicated track-based research and development programme for the 2012-2013 seasons.
There will also be a strong Formula 1 theme, starting with a V8 engine along with racing suits and helmets donated by the Scuderia's drivers, Fernando Alonso and Felipe Massa, as well as numerous items of memorabilia from the works racing cars from past seasons.
Also featuring in the auction will be a selection from the Ferrari Store, including Prancing Horse watches.
As soon as news about the earthquakes came out, Ferrari clients and collectors from around the world spontaneously contacted the Maranello headquarters to offer their contributions. Once again the generosity of Ferrari's enthusiasts will enable the company to provide support to those most hit by the tragedy. A demonstration of solidarity that, in recent years, has contributed to the reconstruction in Abruzzo after the earthquake, as well as the building of two after-school facilities in Ishinomaki in Japan after last year's disaster for which Ferrari contributed over 80 million Japanese yen.
Via www.autoblog.com