an original mercury thermometer, invented by Daniel Gabriel Fahrenheit in 1714 and the only remaining example in private hands, is to be offered at auction in October 2012 by Christie's.
When offered at auction within Christie's sale of Travel, Science and Natural History (London, South Kensington, SALE 6911) including the Polar Sale to commemorate the Scott Centenary, 1912-2012 on 9 October 2012, the thermometer is expected to fetch between £70,000 and £100,000.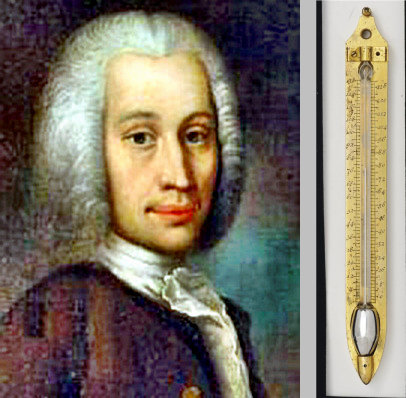 Daniel Gabriel Fahrenheit (24 May 1686 – 16 September 1736)
A household name during his lifetime and even more so in the centuries since, Daniel Gabriel Fahrenheit was a physicist, engineer, and glass blower, best known for the temperature scale bearing his name which is still used today in many countries, as well as for his improvements on the mercury thermometer (1714). Born in the Polish-Lithuanian Commonwealth, he spent most of his life in the Dutch Republic. At the age of fifteen, following the death of his parents through mushroom poisoning, Fahrenheit began training as a chemist, and his personal interest in natural science led to his studies and experimentation in the field.
Link www.christies.com