Boasting as the world's first resort to take advantage of the SWAC technology (Sea Water Air-Conditioning) for their bungalows and public areas, Intercontinental Bora Bora Resort Thalasso Spa is truly one eco-friendly hotel. SWAC technology is a system that provides air-conditioning to structures by utilizing an available source of cold water. Intercontinental Bora Bora Resort Thalasso Spa uses water from the ocean, from 927 meters down below. Believed to be pure and undiluted, this water provides many benefits and is used for thalassotherapy. Renewable and energy efficient, this water is also used in the public areas of the resort including the swimming pools and whirlpools.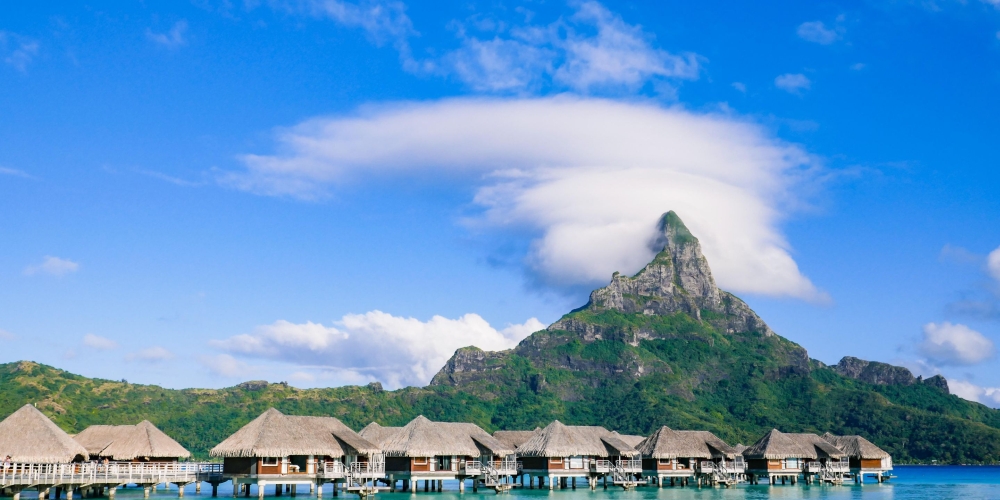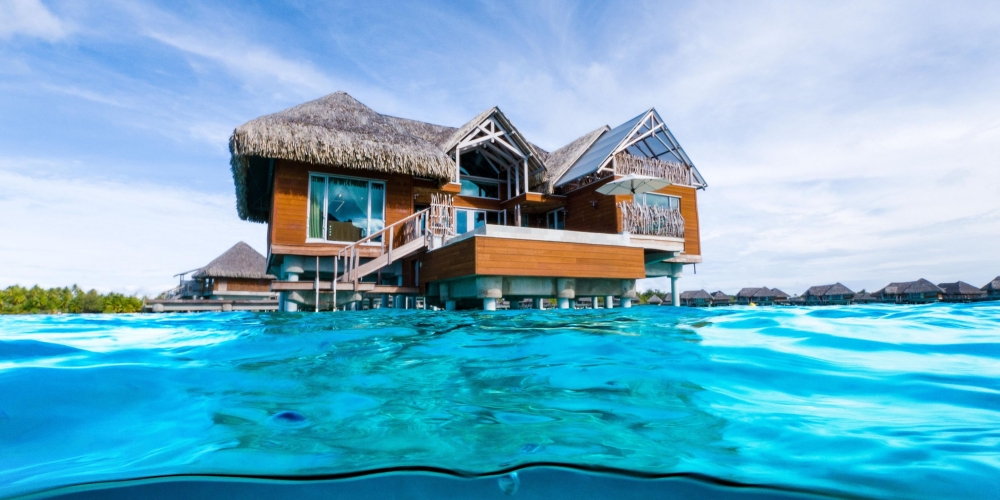 Not only is Intercontinental Bora Bora Resort Thalasso Spa eco-friendly, it also manages to capture the essence of French Polynesia in its traditional architecture. Made mostly of wood and local materials, the resort captures the essence of island living. Even in the smallest details as a glass coffee table that allows guests to enjoy the scenes in the sea below while enjoying a cup of aromatic coffee or a soothing drink. Local culture blends with technology to boot as the resort provides all the modern conveniences like Wi-Fi.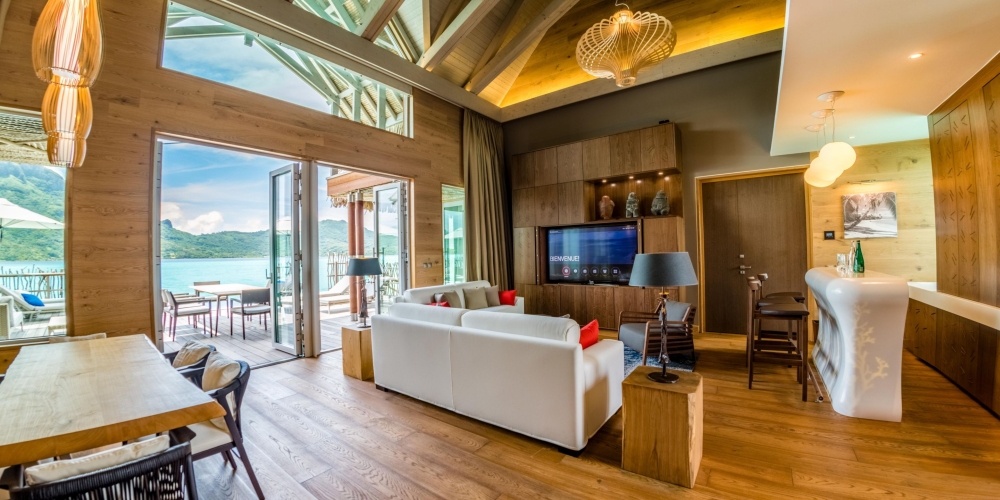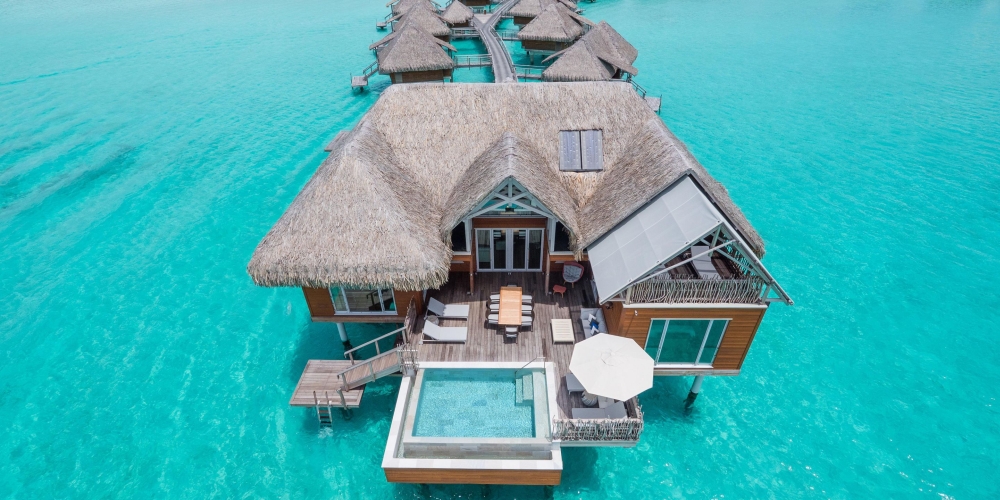 Set in the middle of the coral island of Motu Piti Aau, the resort provides enviable tranquility that other resorts in French Polynesia may not be able to offer. Only the gentle sea breeze and the splashing of water can be heard as guests soak in the magnificent sea view. Guests staying in the Otemanu Overwater Villa are greeted with a stunning view of Mont Otemanu, the highest point in Bora Bora soaring up to 2,385 feet. Its dark grey façade is a striking contrast to the cerulean sea below. None can be a more perfect backdrop to an equally stunning resort like the Intercontinental Bora Bora Resort Thalasso Spa.
Snorkeling may not be the resort's best activity but diving, canoeing, stand up paddleboat is just one of the many exciting activities guests can indulge in. The Deep Ocean Spa is a must-visit. Guests are also treated to a stunning view of Mont Orenau while having their treatment. Fruity rum drinks are served on the beach in the afternoon. French breakfast is delivered by boat consisting of fresh breads, fruit, juice and coffee. For the ultimate gastronomic journey, try poisson cru avec lait d'coco, French Polynesia's national dish. It truly is a must-try.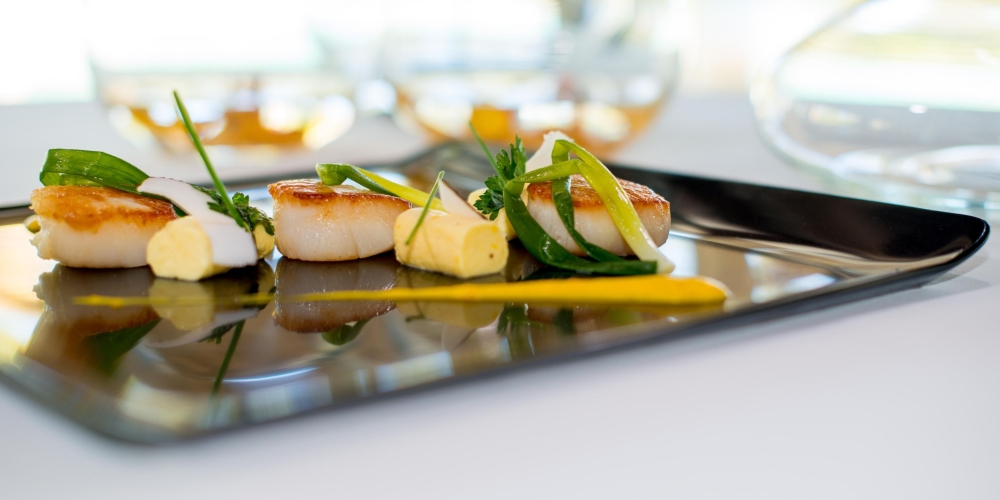 With 80 guest rooms, 80 suites and 3 restaurants to bask in, one can never get enough of Intercontinental Bora Bora Resort Thalasso Spa. Honeymooners will find staying in the Diamond Otemanu Overwater Villa as the ultimate form of luxury. The rooms are quite spacious and are serviced twice a day. Now where else can you find that? Even the General Manager regularly checks in with guests just to see how they are doing and if their needs are being met. The physically challenged will be delighted to know that there are at least three rooms with Accessibility Standards. This makes Intercontinental Bora Bora Resort Thalasso Spa an even more welcoming and inviting resort.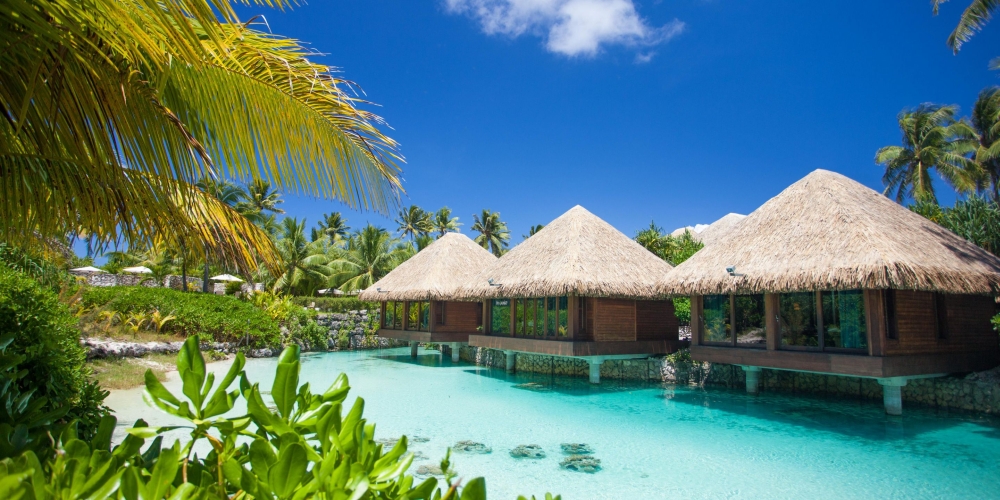 English, Spanish, French, Italian, Japanese, Portuguese are spoken by the staff so communication barrier may not be a big deterrent. Pet lovers may be disappointed to know though that their furry friends may not be allowed on the resort. But guests on their honeymoon may find this a small detail. Intercontinental Bora Bora Resort Thalasso Spa is well worth the hassle for an uninterrupted stay.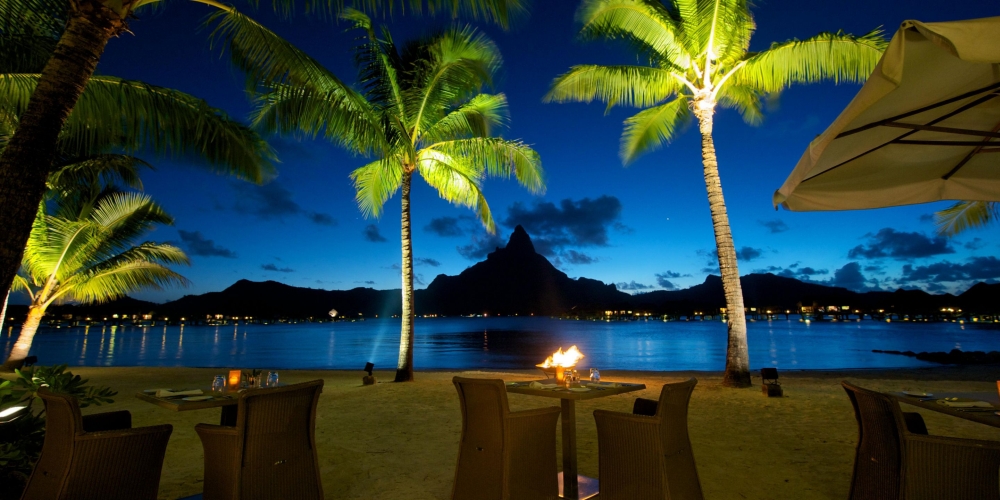 Noteworthy are the special added touches of private hanging sofas that guests can settle in while watching the sunrise or sunset. Or while simply soaking in the magnificent view. For something out of this world, every 2pm, manta rays flock to the shore for their feeding. Without their barbs, guests can actually frolic with the rays and allow them to climb up their legs, exhilarating and hair-raising at the same time. This experience makes an interesting activity for honeymooning couples, families and even business executives. For who could resist such magnificent sea creatures? There is also a big infinity pool to luxuriate in. Another activity to indulge in is a jet ski tour of the island although it is more of a speedy and adrenaline-pumping ride around the resort rather than a tour.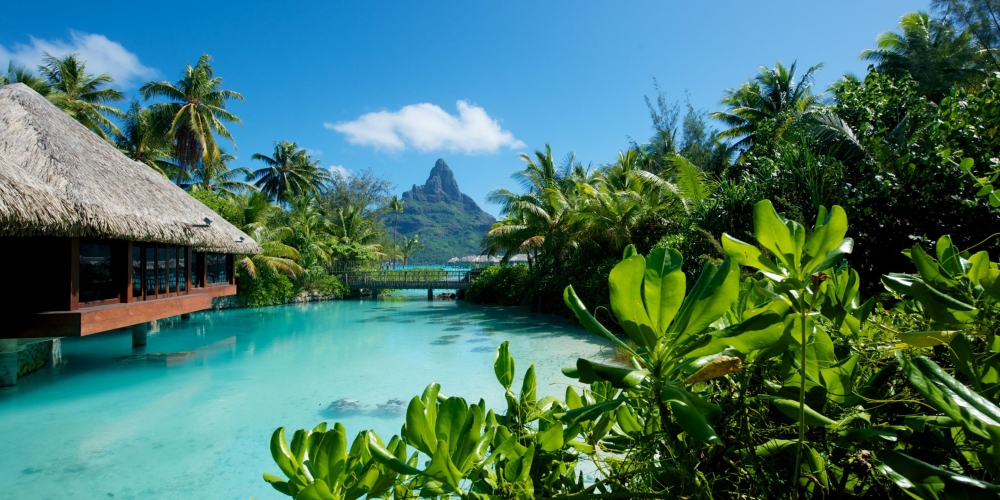 For anyone hoping to bask in luxury in an intimate setting, soak in French Polynesia's culture while enjoying modern conveniences in an eco-friendly atmosphere, Intercontinental Bora Bora Resort Thalasso Spa is surely the place to be. Environmentally conscious and discriminating guests will surely find Intercontinental Bora Bora Resort Thalasso Spa a paradise on earth surrounded by calm, azure waters. This is what people would call 'luxury without guilt'. Do remember, the price is always right for the right product. As can be expected from any resort in Bora Bora, the place is expensive but guests are guaranteed they get what they pay for.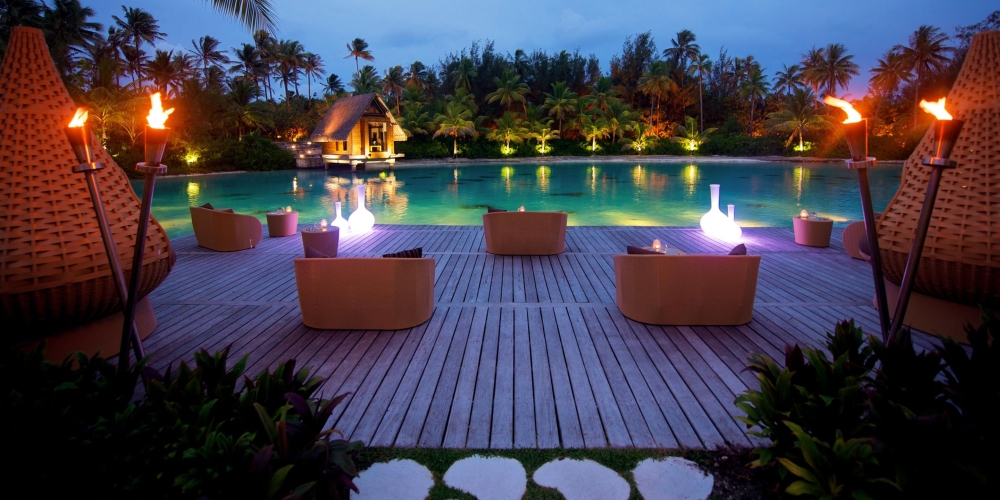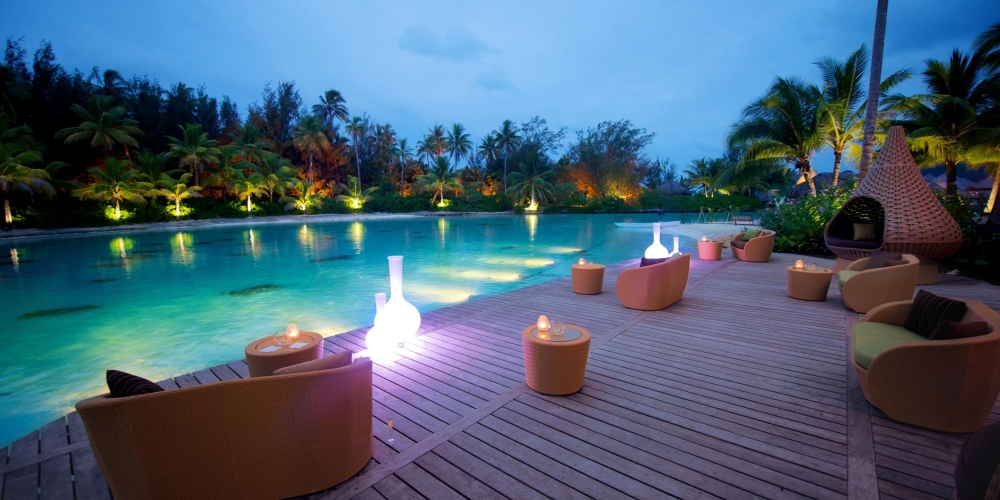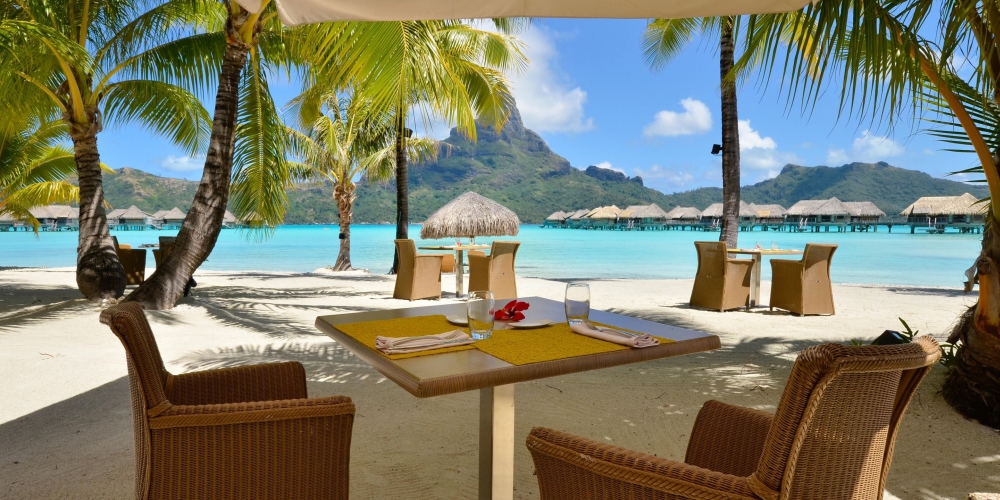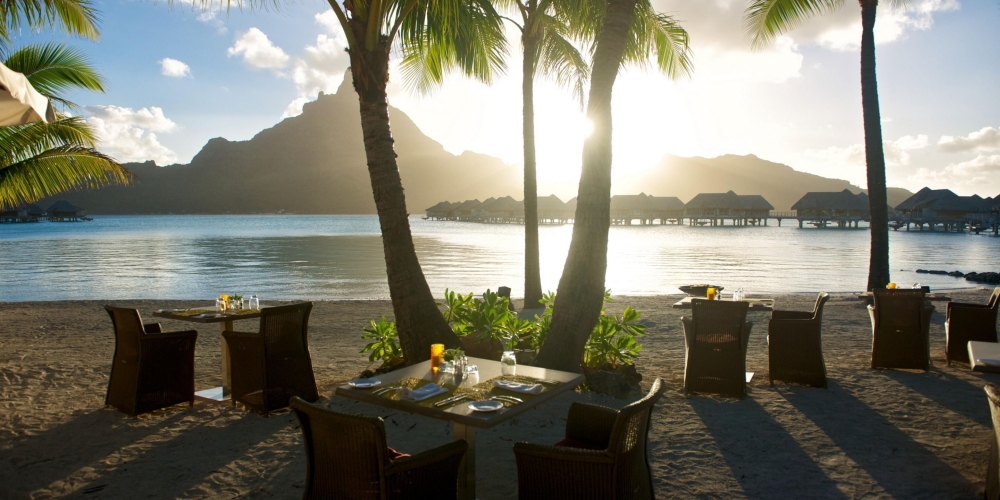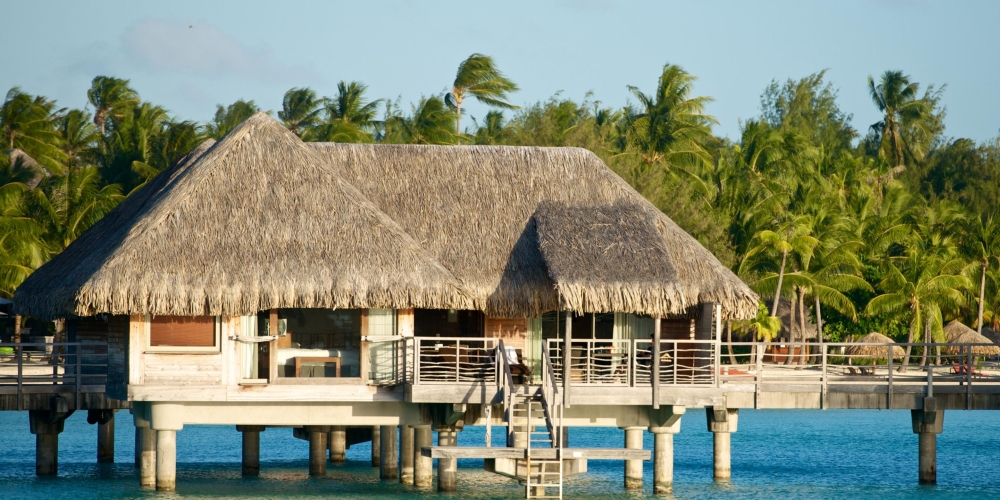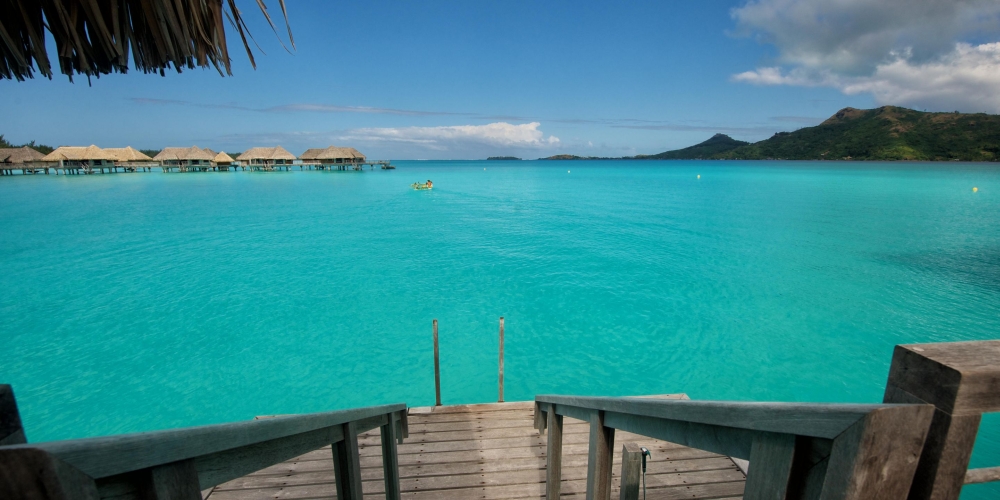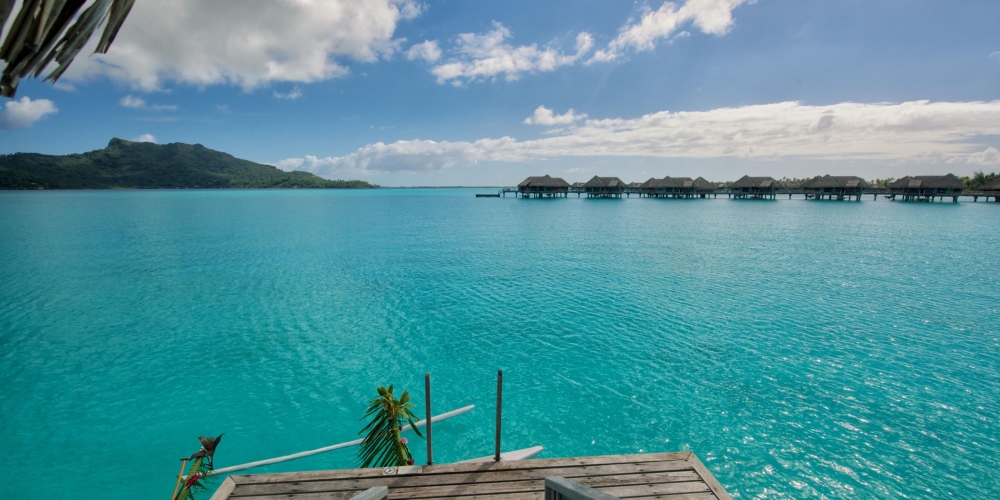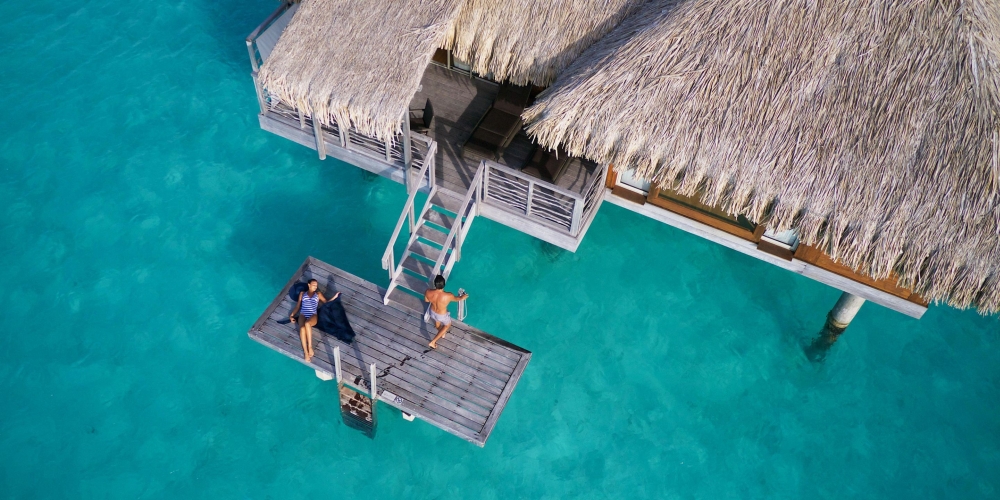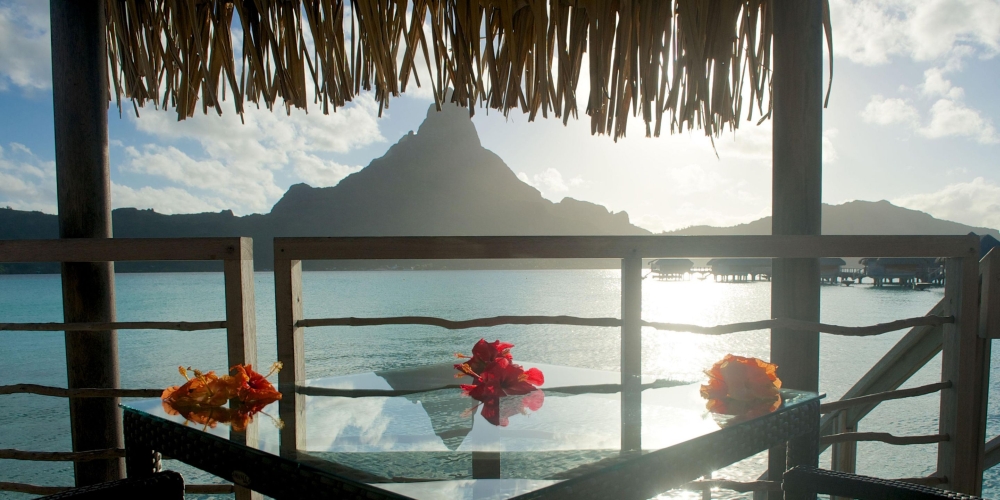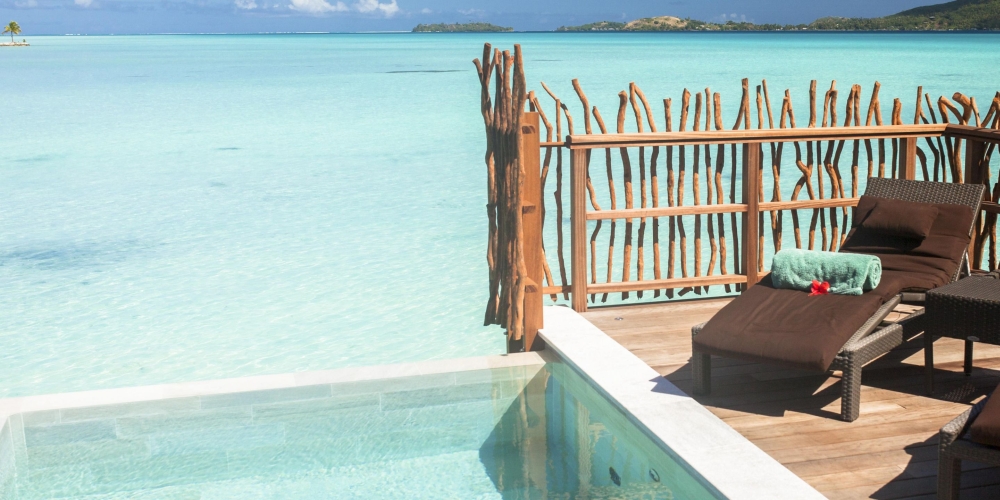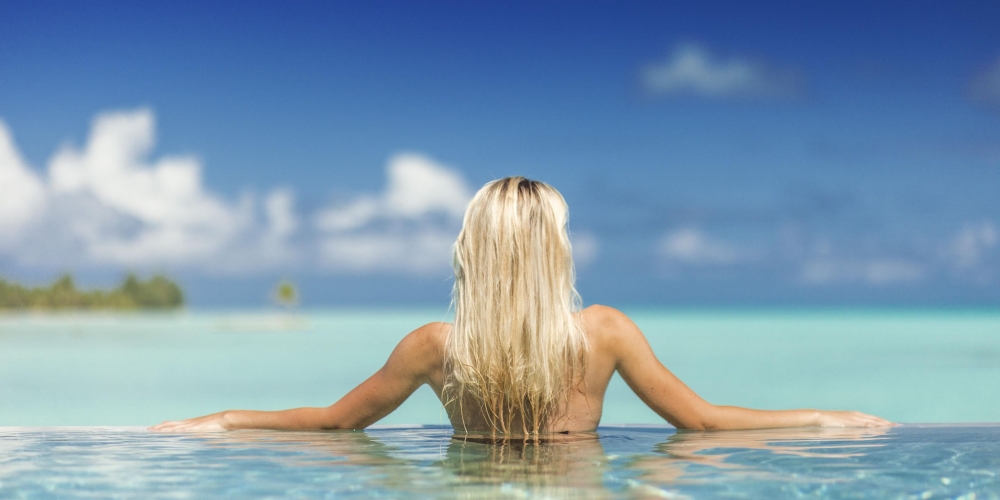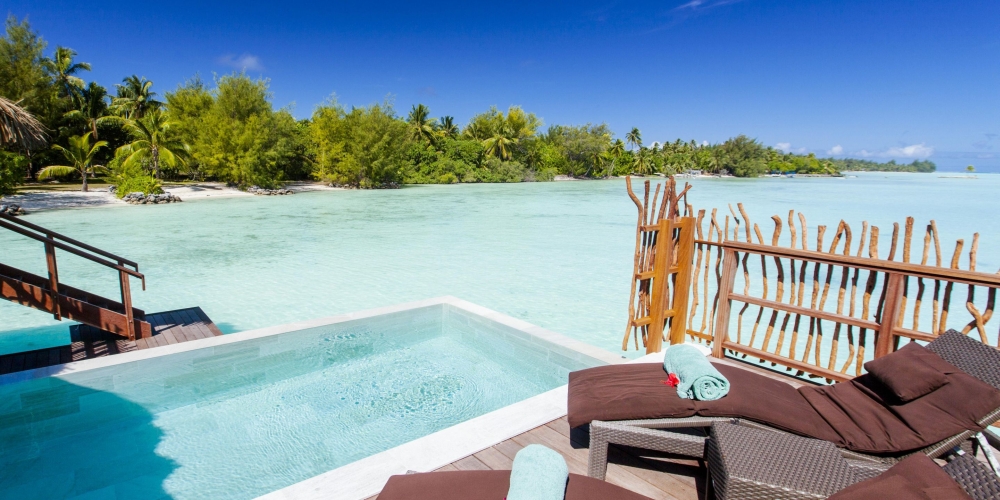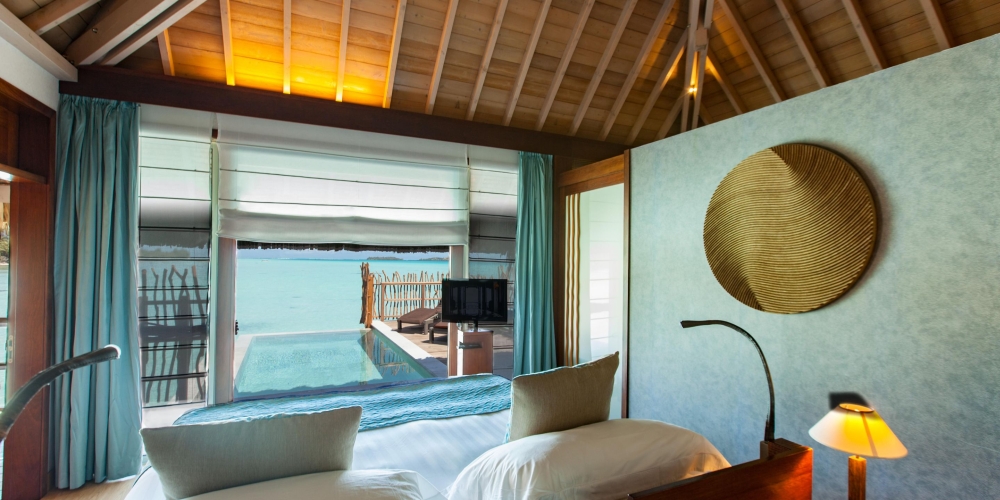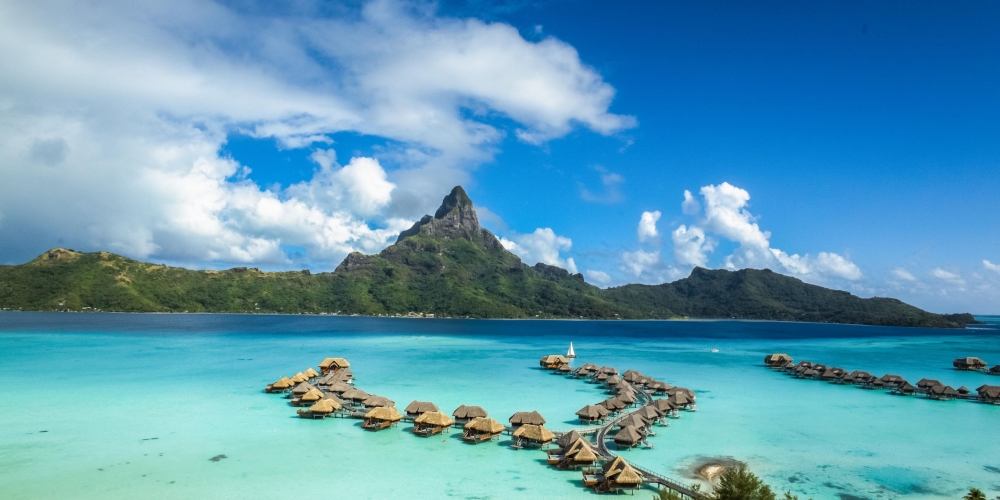 Contact:
InterContinental Bora Bora Resort & Thalasso Spa
Po Box 156 – 98 730 Bora Bora
Tel: + (689) 40 60 76 00
Fax: + (689) 40 60 76 99
E-mail: intercontinental.borabora.thalasso@ihg.com
Reservation Centre InterContinental Resorts French Polynesia
Tel: + (689) 40 86 51 78
Fax: + (689) 40 86 51 28
E-mail: reservation.tahitiregion@ihg.com
Weddings & Concierge
Tel: + (689) 40 60 76 30
Fax: + (689) 40 60 76 84
E-mail: wedding.boraboraspa@ihg.com | concierge.boraboraspa@ihg.com
Regional Vice President: Phillippe Brovelli
InterContinental Resort Tahiti
PO Box 6014 – 98702 FAAA – Tahiti – French Polynesia
Tel: + (689) 40 86 51 10
Fax: + (689) 40 86 51 30
E-mail: regionoffice.tahiti@ihg.com
Director of Sales and Marketing: Pierre Lesage
InterContinental Resort Tahiti
PO Box 6014 – 98702 FAAA- Tahiti – French Polynesia
Tel: + (689) 40 86 51 10
Fax: + (689) 40 86 51 30
E-mail: marketing.tahiti@interconti.pf
Groups & Incentives: Sylvie Abarnou
Tel: + (689) 40 86 51 47
E-mail: intercontinental.tahiti@ihg.com
Sales Manager Europe: Vaima Devimeux
83 Boulevard Saint Marcel 75013 Paris – France
Tel: + 33 (0) 1 43 31 25 34
E-mail: intercontinental@vaima-islands.com
Sales Manager USA: Raphael Bernard
PO Box 3853 Huntington Beach, CA 92605 – USA
Tel: (714) 907-3811
E-mail: raphael.bernard@ihg.com
www.thalasso.intercontinental.com