Bonhams to sell in Bonhams Fine Clock sale on June 20th the clock that bombs could not stop and one that has not moved for 279 years.
This rare mid 19th century French 'Bubble' top grande sonnerie giant carriage clock, built in gilt bronze with a glass dome, stands 11 inches tall and it is valued at US$ 47,000 – 78,000.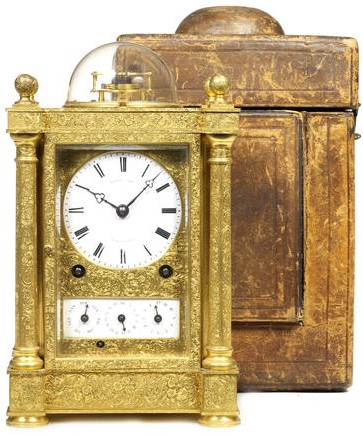 The clock-making Berrolla family who lived in Paris' Rue de la Tour between 1850-1860 made and retailed this exquisite timepiece. They showed their carriage clocks in the Paris Exposition of 1839 and exhibited carriage clocks at the London Exhibition in 1851 and 1857.