I use to like comic book and I'm glad to announce you that the original artwork for the cover of 1932's Tintin in America has set a record for the sale of comic book art fetching $1.6 million at Paris auction Artcurial. The buyer was anonymous.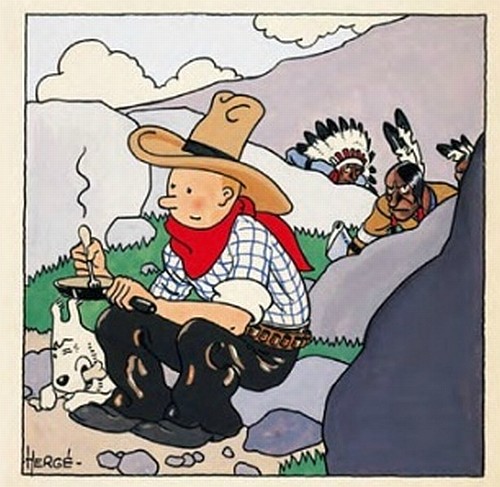 Tintin in America is the third volume of the Tintin adventure books and collects the serials that ran in the newspaper supplement Le petit vingtieme.
Only five covers are known to exist and two of them are in private hands.