For the first time in the history of N°5, a man agrees to represent the most feminine of fragrances. And this man is Brad Pitt (48 year old actor). No for charity, for seven million dollars.
The commercial advertising campaign for Chanel No. 5 was directed by british director Joe Wright known for Pride & Prejudice (2005) movie.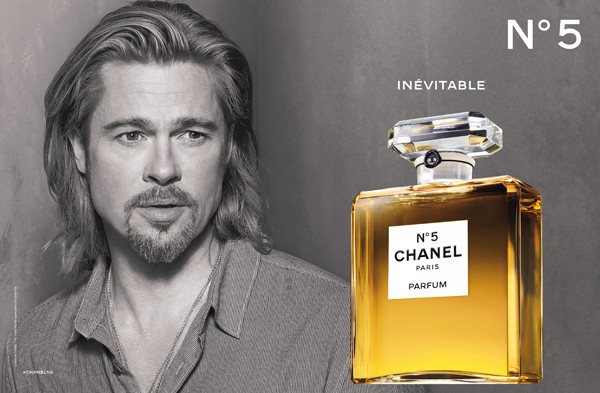 Brad Pitt follows in the footsteps of Coco Chanel, Marilyn Monroe, Catherine Deneuve, Lauren Hutton, Nicole Kidman and Audrey Tautou, and represents a first in the world of women's fragrance, just as N°5 marked a first in 1921 with its radical and intoxicating mix of 80 ingredients.

The film is an ode to the scent. Filmed in black and white on a stark back¬ground, Pitt speaks every line directly into the camera.