At $9.8 million Royal Blue Diamond is the world's most expensive diamond for sale. It is available in New Orleans comes from the same mines as the famed Hope Diamond that's in the Smithsonian, but it's considered a better jewel because of its superior clarity. The diamond is 10.6 carats and sits in a setting of platinum and rose gold, surrounded by pink and white diamonds.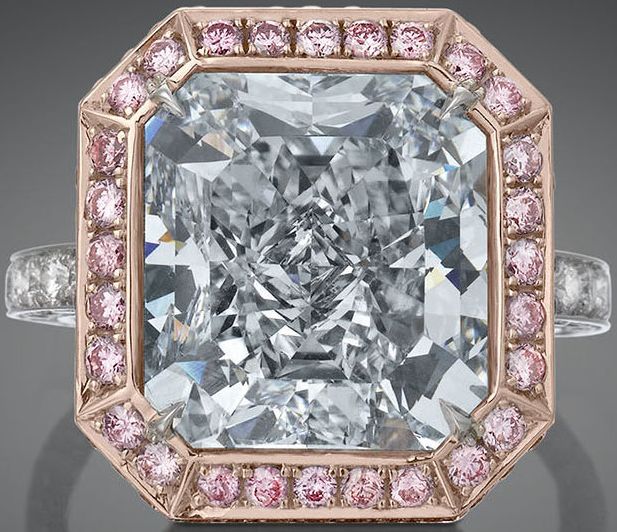 The Royal Blue Diamond is the finest blue diamond on the market today
This Natural Fancy, 10.06-carat jewel exhibits rare clarity and brilliance
Blue diamonds, especially those of this size and quality, are almost never discovered
Vivid pink diamonds and bright white diamonds join this stone in its platinum and rose gold setting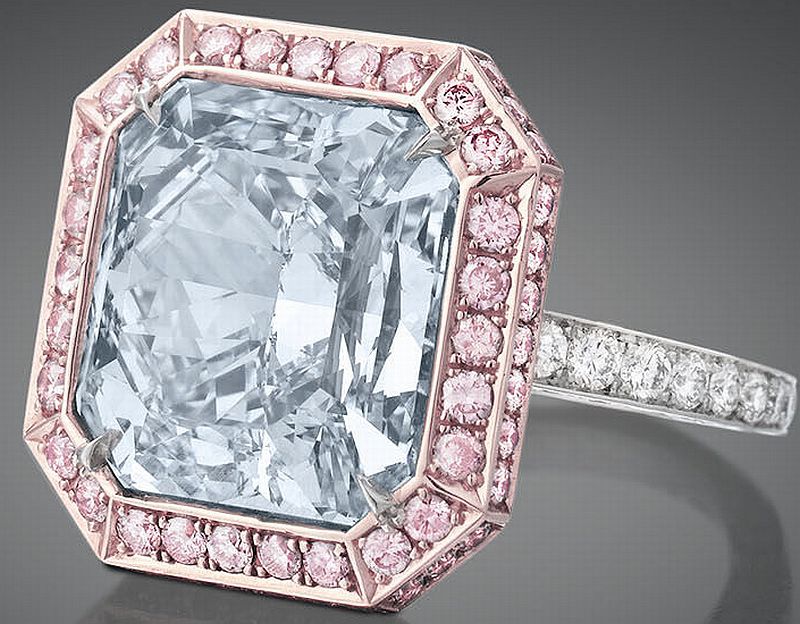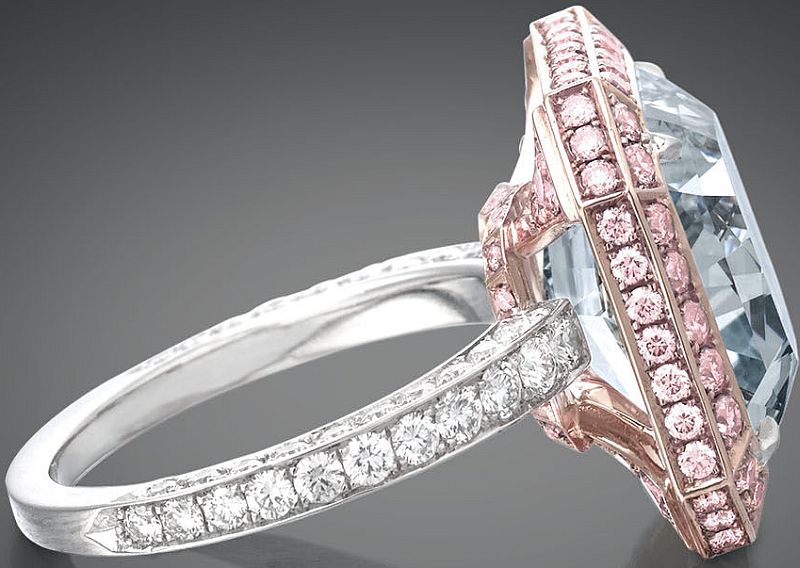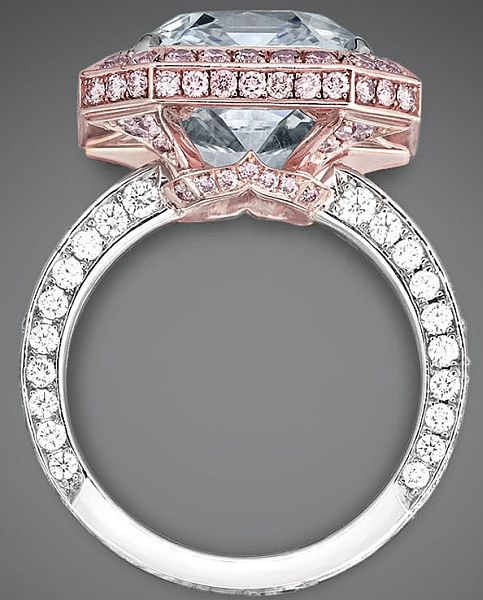 One of the world's rarest and most extraordinary natural gemstones, this Natural Fancy Blue diamond is in an extremely exclusive class. Named The Royal Blue, this stunning, radiant-cut jewel weighs 10.06 carats and reflects the clear blue sky thanks to its VVS1 clarity. This amazing gem is also graded by the Gemological Institute of America (GIA) as being a type IIb diamond. This means that the stone contains boron, which produces its exceptional color, yet is still nitrogen-free. The result is a stone of impeccable brilliance. Certified by the GIA as Natural Fancy Blue, this diamond is monumental in size, significance and beauty. To the best of our knowledge, it is the only 10 carat-plus blue diamond for sale in the world. The blue diamond bears the inscription, "JAN 2013, THE ROYAL BLUE, REPORT NO. 2125250542."
True miracles of nature, blue diamonds are among the rarest and most desirable colored diamonds in the world today. Given their color by the presence of boron, these impeccable stones often cost 10 to 50 times as much as a comparable colorless diamond. Most of the intensely-colored blue diamonds are found at the Cullinan and Premier diamond mines in South Africa, but they have also been mined in India, the Central African Republic, Brazil, Borneo and Guyana. While blue diamonds have been discovered around the world, the percentage of blue diamonds mined each year is miniscule, with just a few stones recovered each year. In fact, in recent history, less than 0.3% of all colored diamonds graded by the Gemological Institute of America (GIA) were predominantly blue. This statistic has remained consistent, and many blue diamonds for sale today have been color treated or enhanced.
Some of the world's most exquisite and well-known diamonds exhibit a fabulous blue hue. The most celebrated is undoubtedly the famed Hope Diamond, arguably the most renowned natural colored diamond in the world. Originally 112.25 carats when it was purchased in India and sold to the French King Louis XIV, this legendary gem has one of the most fascinating histories of any diamond in the world, although the alleged curse was fabricated by Pierre Cartier! Other amazing blue diamonds include the Terschenko, a 42.92-carat pear-shaped diamond smuggled out of Russia just before the Russian Revolution, the Wittelsbach, once owned by kings of Spain and Austria, the Eugenie Blue, reputed to have been owned by the Empress Eugenie, and the incredible, 140.50-carat Regent.
Because of their beauty and rarity, fancy blue diamonds command a great deal of attention, and amazing sums at auction. In recent years, these outstanding jewels have set auction records across the globe for price per carat. Most recently, on April 24, 2013, a 5.30-carat fancy deep-blue diamond sold for $9.6 million at Bonhams' Fine Jewelry sale in London. Purchased by the famed jeweler Lawrence Graff, this diamond set a record $1.8 million per-carat price for a diamond that color. To find a gem of such amazing color and clarity on the market is truly astounding. Supported by 96 Vivid Pink diamonds weighing 1.05 total carats and 62 white diamonds weighing .97 carats, all set in platinum and 14K rose gold, this enchanting, completely natural gem is the finest blue diamond on the market today.