The New York will get soon a new attraction alongside the Statue of Liberty and the Empire State Building: World's largest Ferris wheel. This giant Ferris wheel will be located on the northeastern side of Staten Island (St. George) and it will be the tallest observation wheel in the world and the only one in New York City. The 630-foot, or roughly 60-story, New York Ferris Wheel will be ready on New Years Eve 12/31/15 and it is expected to begin construction in early 2014.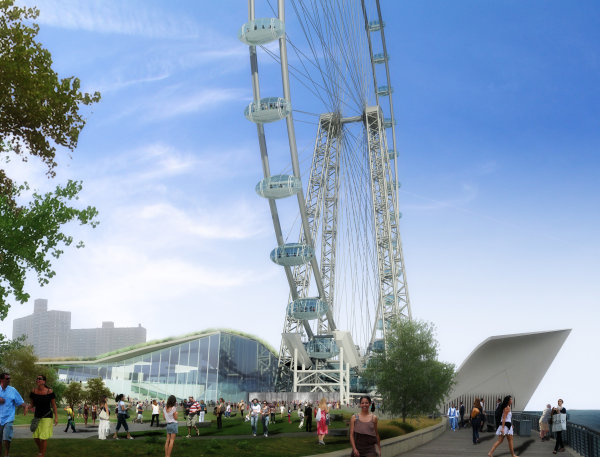 Thirty-six capsules, each carrying up to 40 passengers, will rotate 10 inches per second to offer incomparable views of Lower and Midtown Manhattan, the Statue of Liberty, and New York Harbor, all the way up beyond the George Washington Bridge, for the duration of the 38-minute ride.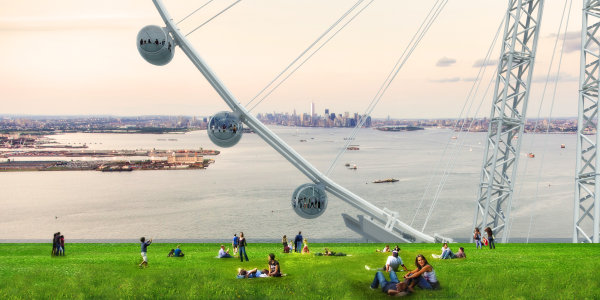 The Wheel will accommodate up to 1,440 people per ride, welcoming as many as 30,000 visitors per day and an anticipated 4.5 million visitors per year.
The New York Wheel will be open 7 days a week, 365 days per year (except on severe weather days and required maintenance days) from 10 a.m. to 10 p.m. in the fall, winter and spring, and staying open as late as 2 a.m. or even all night in the summer and on special occasions.