Let's say that you decide for Santorini. Now what? Are you looking for a luxury villa in Santorini and you cannot decide… We keep this website to help you to decide for the best option so here it is: Andronis Luxury Suites a luxury villa on the cliff edge of Oia Village observing the panoramic Caldera View. Andronis Luxury suites in Santorini, offers romantic and luxury accommodations either you are on your honeymoon in Santorini or on a romantic escape or just for vacations. All 22 magical luxury suites will entice you with their modern minimalist appearance, chosen to offer you a romantic and peaceful accommodation.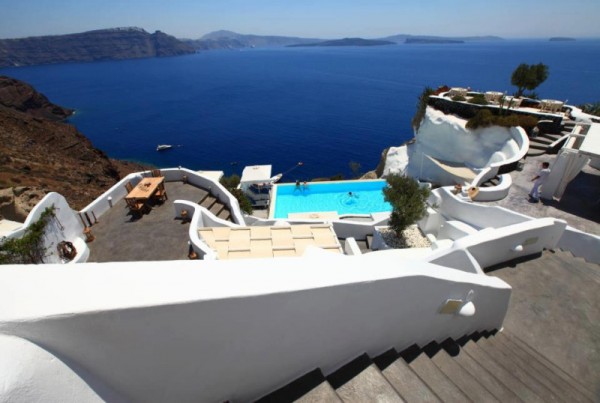 From our point of view Andronis Luxury Suites represents the most luxurious, dreamy escape in a Mediterranean setting beyond compare. The multi-villa property gently cascades down the side of this unparalleled Greek island, forming part of the traditional landscape yet with Zen-like sophistication and discrete luxury that make transform these 22 award-winning suites into a lifetime experience for its elite visitors.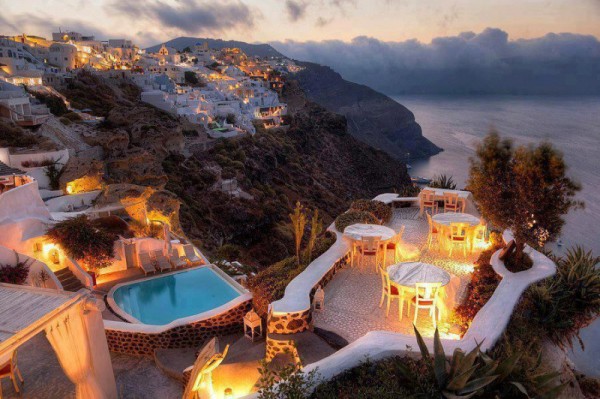 Elements of minimalist design combine with stunning island sunsets, while multi-level balconies blend with a predominantly white assortment of furniture and finishes, awoken occasionally by touches of red and blue to tickle the senses.