Featuring a bright white exterior, Azur Boutique Hotel is almost reminiscent of a Mykonos resort in Athens. If not for the lack of the maze-like white neighborhood surrounding the hotel, it sure can pass as one. Nevertheless, Azur's inviting cerulean outdoor pool more than makes up for it. The Hotel's lush landscape makes it a truly charming and authentic oasis of calm to boot. Away from the bright lights and the hustle and bustle of the city of Athens, Azur Boutique Hotel poses to be anyone's home away from home conjuring up images of true relaxation and pure bliss.
Newly built, Azur Boutique Hotel boasts of a very strategic location, attracting leisure, business travelers, and families alike. Its inviting structure stands only 200 m away from the city of Athens' famous beaches – Vouliagmeni Beach and the majestic Okeanida Beach and its sapphire waters. Azur Boutique Hotel's proximity to the beaches is a major draw for anyone and everyone looking for some rejuvenation and "me" times. If this includes you then you should not look any farther.
The airport and harbor are only a stone's throw away from the Hotel while the city center is only minutes' away, making Azur Boutique Hotel a highly attractive and very accessible accommodation option. Rooms at the Hotel are cozy, spick and span, and offer true comfort combined with luxury. The surrounding lush pine trees ensure guests enjoy ultimate privacy. The quiet neighborhood also adds to the hotel's tranquility. So if you're looking for some solace, Azur Boutique Hotel is definitely for you. The rooms also offer private balconies so you can stargaze at night. Or simply meditate in the quietness of the place. Something just about any holidaymaker pines for.
All of the 40 rooms and suites at Azur Boutique Hotel are front-facing, with spacious terraces overlooking scenic views. High-speed internet is readily accessible throughout the entire facility, a service not often provided by other hotels. On site, there is a business center that you can easily access and a 24-hour reception desk at your beck and call. To top it all off, each staff at Azur Boutique Hotel is highly trained to make your stay memorable and comfortable. You surely can expect no less from Azur Boutique Hotel.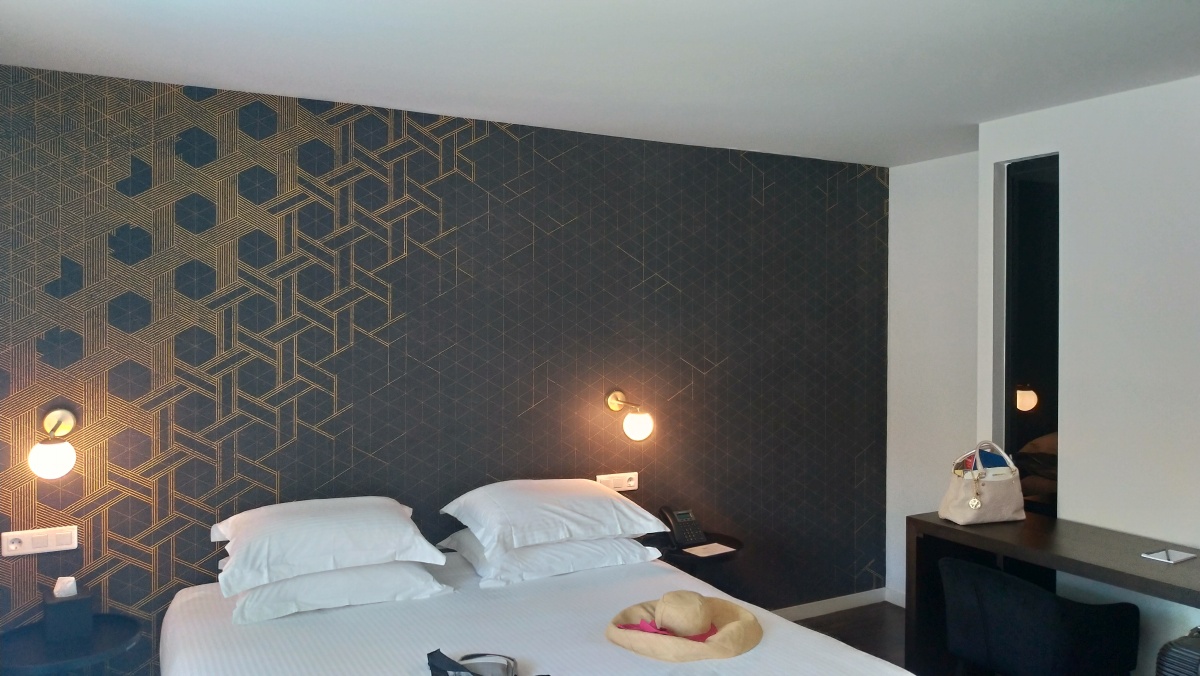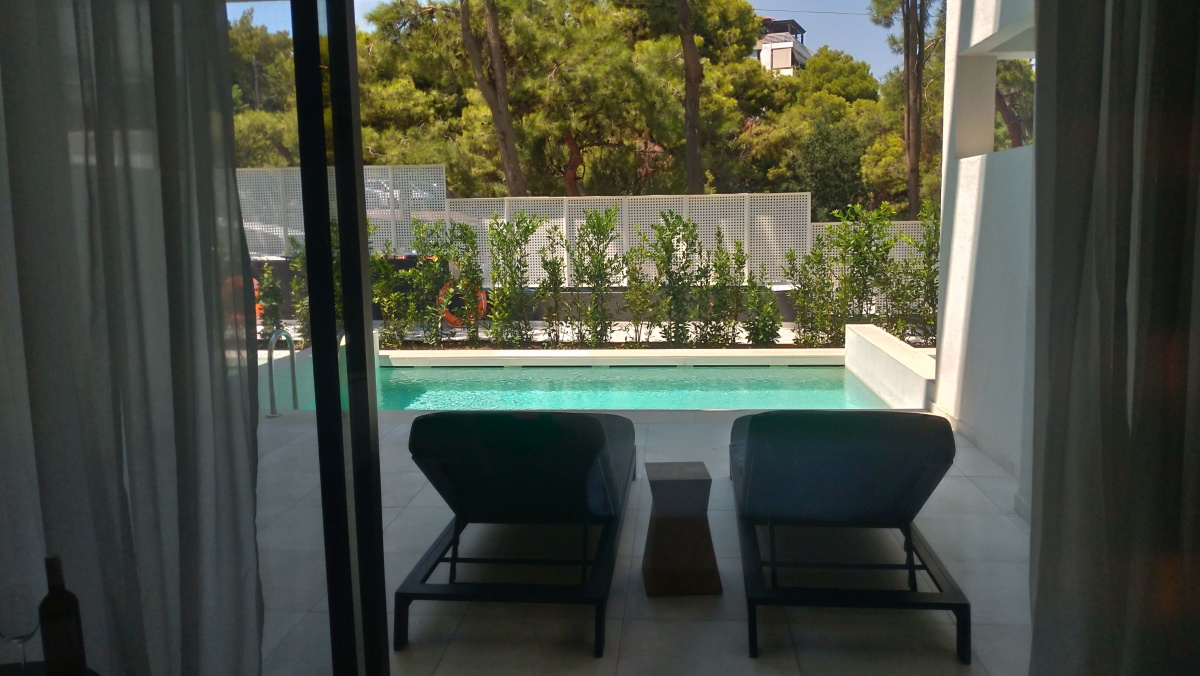 If you're up for some exciting culinary journey, try out Cinqu, Azur's all-day ala carte restaurant & bar. You can enjoy your favorite drink or grab a bite at the restaurant. And while you're at it, breathe in the resplendent Athens Riviera air. And in the mornings, you can indulge in a homemade breakfast while enjoying a warm cup of aromatic coffee. Or a cool glass of fresh juice. And if you want to take it up a notch, you'd be delighted to know Azur Boutique Hotel has a selection of charming restaurants nearby. So whatever you may have a craving for, you can always spoil yourself. After all, that's what holidays are for.
Recreation options are aplenty not only within the premises of Azur Boutique Hotel but in the city of Athens itself. There's the glistening outdoor pool at the Hotel that we mentioned early on. You can bake in the sun or luxuriate under a gazebo. But if you'd rather be elsewhere, make your first stop at the Vouliagmeni Lake, known for its water's healing properties. The Lake offers its own sun beds and you can enjoy a drink at the café-bar. And since you're in the area, be sure to visit the Temple of Poseidon. You can't possibly stay at Azur Boutique Hotel and not drop by this world-famous landmark, located only 45 km away. Marvel at the Temple's unique architecture and soak in its rich history and archaeology.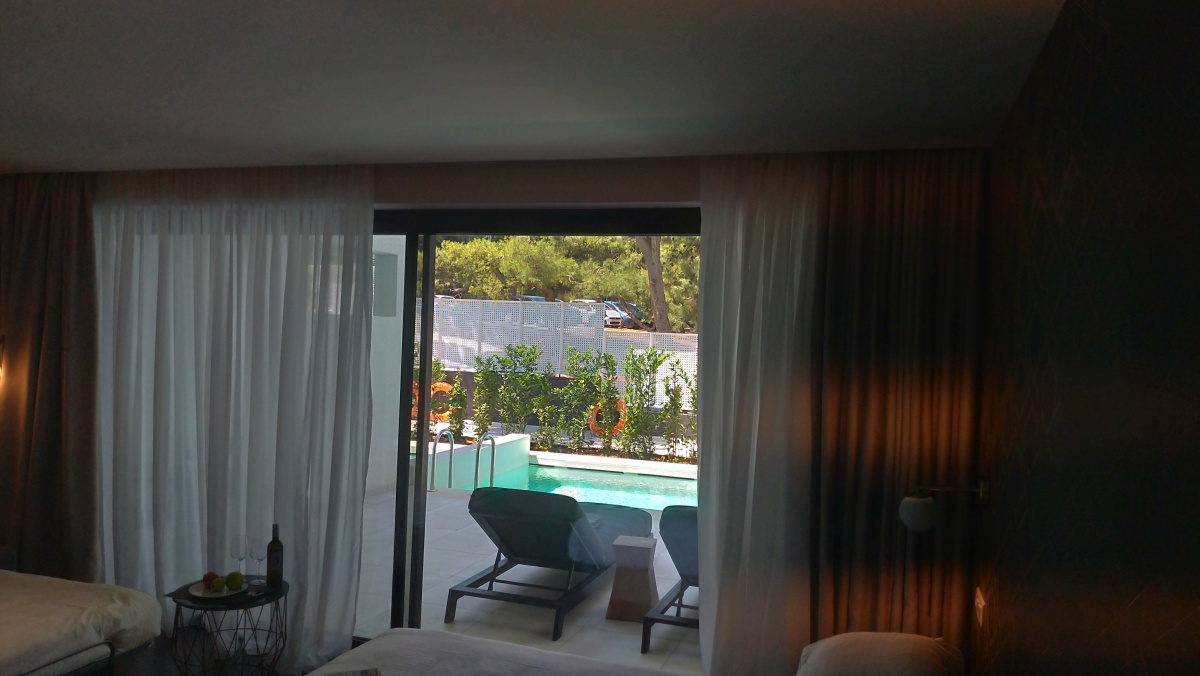 Since you're at the Athenian Riviera area already, get on a boat and try to play pirate. Discover the coves and islets near the hotel. You can swim, dive, or snorkel. Or go on a cruise. Private cruises around the foot of Temple Poseidon can be readily arranged for you at Azur. Make sure you check out the iconic Temple as it comes to life at night. Look up and gaze at the millions of stars that suddenly seem a lot closer than you thought. Or simply bask in the moment, relish the soft breeze blowing against your skin. Savor the moment as time stands still just for you and whomever you decide to share the captivating experience with.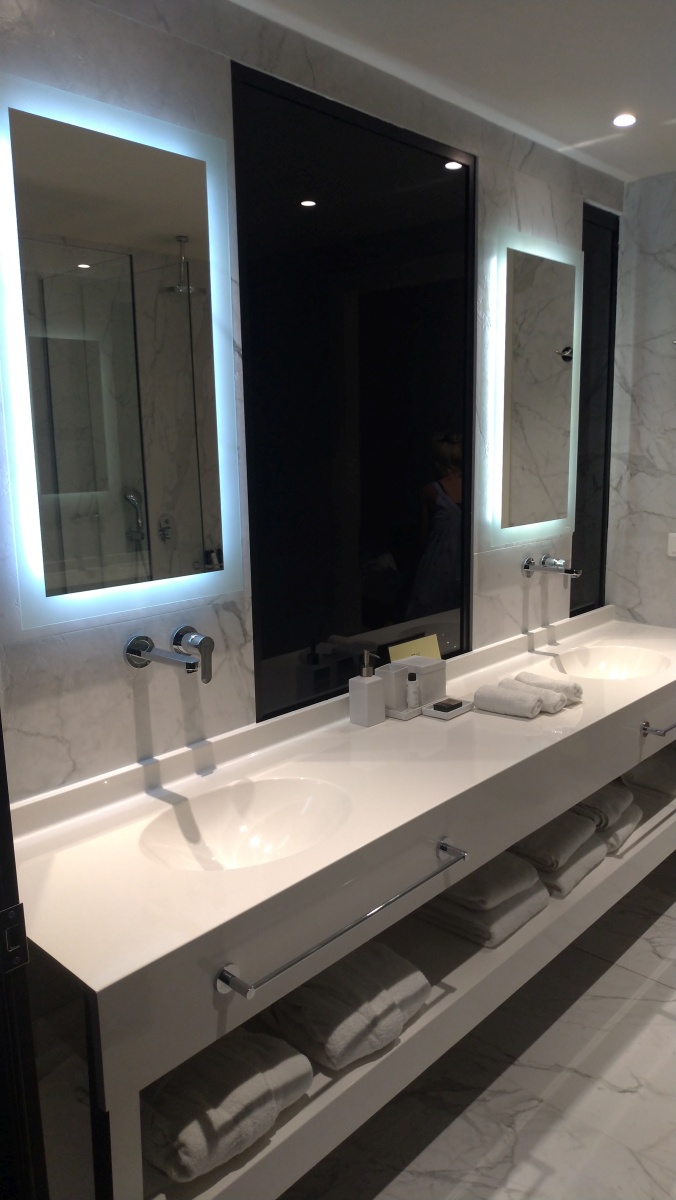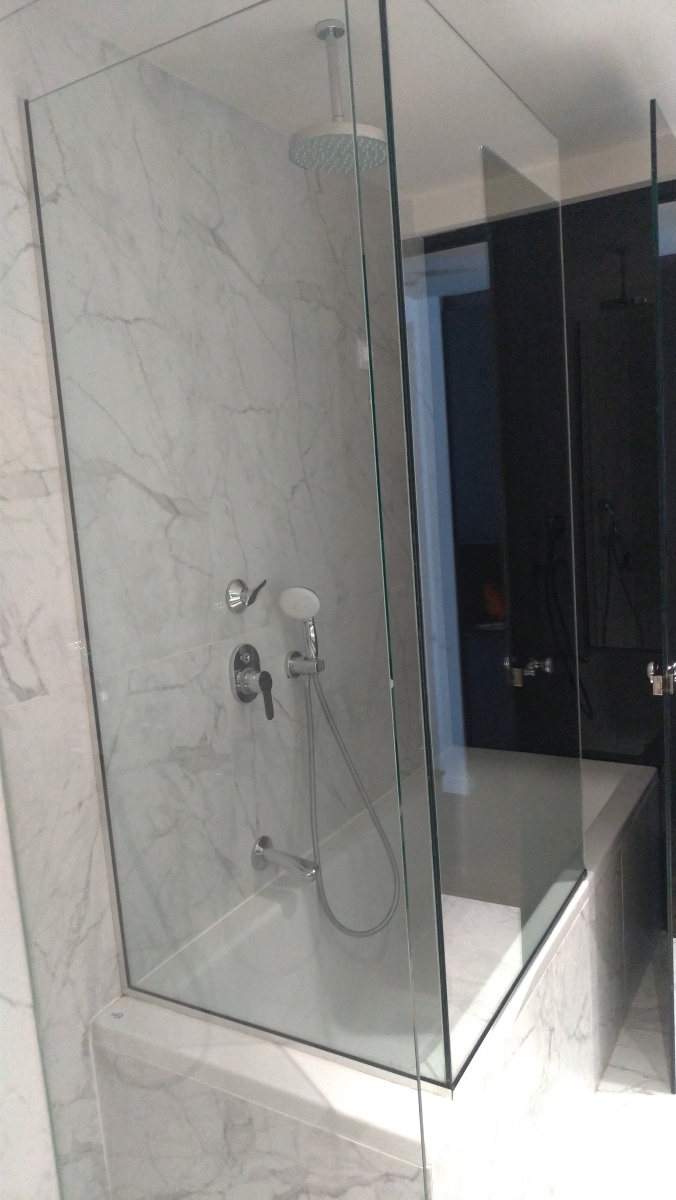 You see, Azur Boutique Hotel may be small and chic but it sure is rich in entertainment and recreation options. So click that book now button and hit submit. There's no better time to visit Athens and Azur Boutique Hotel than today.