La Mer's Moisturizing Soft Cream is the new formula that delivers the profound benefits of Crème de la Mer in a softer and smoother texture. All key ingredients are now infused by way of Moisturizing Spheres, an advanced absorption technology that allows for irritant-free penetration.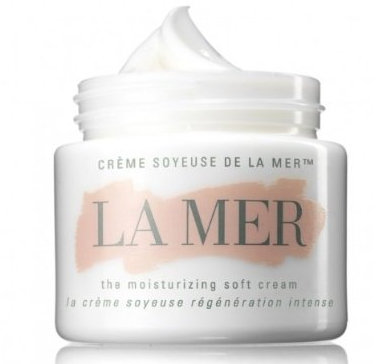 The cream contains the sea kelp-infused Miracle Broth, to sooth redness and replenish lost moisture, and the brand's exclusive Lime Tea Extract, which is steeped in power anti-oxidant properties to neutralize free radicals, enabling the skin to focus on renewal and repair.
Clinical testing has demonstrated a 70% immediate improvement in moisture and a 65% improvement in visible lift after eight weeks of usage. Skin is transformed, leaving it softer, looking firmer, virtually ageless.
La Mer's Moisturizing Soft Cream is available now in store and retails. The recommended price is $150.00 for 1 oz.