Japanese engineering firm Fasotec take a step forward in fetus photography: "Shape of an Angel," a miniature 3D replica of the fetus as it lay in the womb. This 3D piece of memory is offered in partnership with Parkside Hiroo Ladies Clinic in Mintao-ku, Tokyo.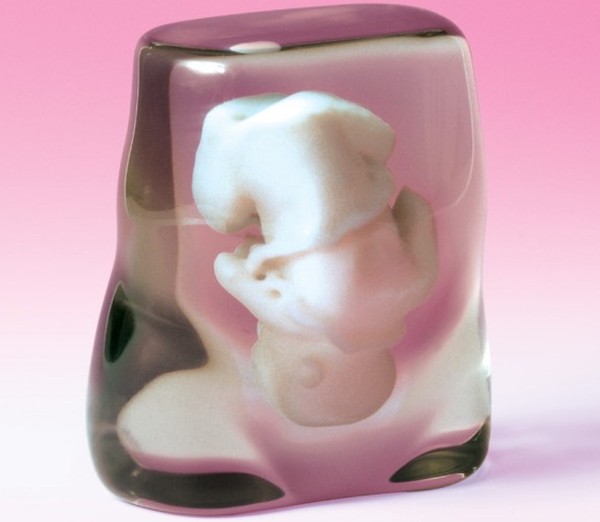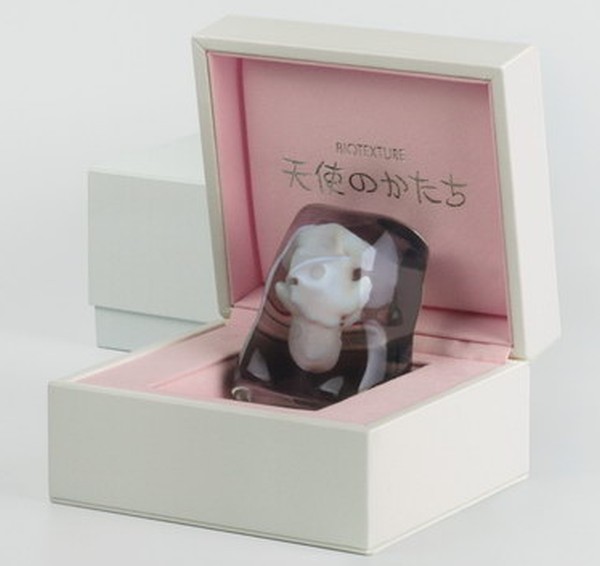 The cost for a single 90x60x40mm model is 100,000 yen (US $1,230), pretty much for this kind of memories.
The process requires the fetus to be photographed using MRI, the photo is then processed with a custom built 3D software. A 3D printer is then used to create the resin for the mother's body and the white resin for the fetus.
VIA rocketnews24.com and www.newlaunches.com