Staying in Dorado Beach Resort – A Ritz-Carlton Reserve means staying in a hotel soaked not only in luxury but also steeped in history. With a background dating back to pre-historic times, guests at this 1,400-acre resort get to bask in the Puerto Rican natural beauty while immersing in the local culture and history.
[button link="https://www.hotelscombined.com/Hotel/Dorado_Beach_A_Ritz_Carlton_Reserve.htm?a_aid=63056″ color="red" newwindow="yes" rel="nofollow"] Click here to Book Now![/button]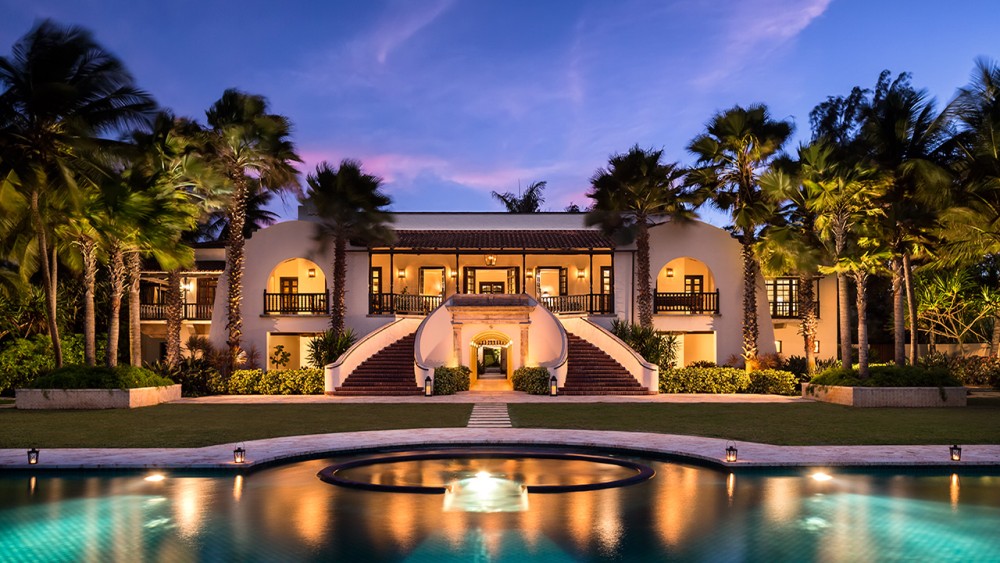 Dorado Beach is believed to have already been inhabited as early as 3,000 years ago. The 'Tainos', or good and noble people came later. They are said to have crossed into the land from the Orinoco and Amazon rivers in South America. Today, vestiges of Taíno's existence including monoliths etched with petroglyphs, still abound in select areas. This adds to the richness of guests' stay at Dorado Beach.
Dorado Beach's story began in 1905 when Dr. Alfred Livingston, a New Yorker magnate, bought 1,700 acres of the land for a plantation. Livingston then built a house and was soon joined by his wife on the island. An airstrip was also added. Alfred's early passing signaled the beginning of his daughter Clara's taking over the plantation. She was only 25 then. Clara, who would become friends with Amelia Earhart, went on to develop the land as well as establish a private airport. Clara also built the now famous Su Casa, the second home she built on the island after the first one was destroyed by a hurricane. Su Casa would eventually become the focal point of exciting culinary journeys in the resort decades later.
By 1958, Conservationist Laurence Rockefeller transformed the former plantation into a sprawling golf course and resort. In the resort's opening, celebrities and high profile guests including US Presidents frolicked on the freshly manicured lawns of Dorado Beach. The former airstrip also saw the beginning of its ending. It was permanently closed in 1966 and was converted into an aviation-themed children's park commemorating Miss Clara Livingston's passion for flying. The children's playground will eventually become the main attraction of Dorado Beach East. It now features toy airplanes, a runway plaza and a hangar with some of Miss Livingston's memorabilia.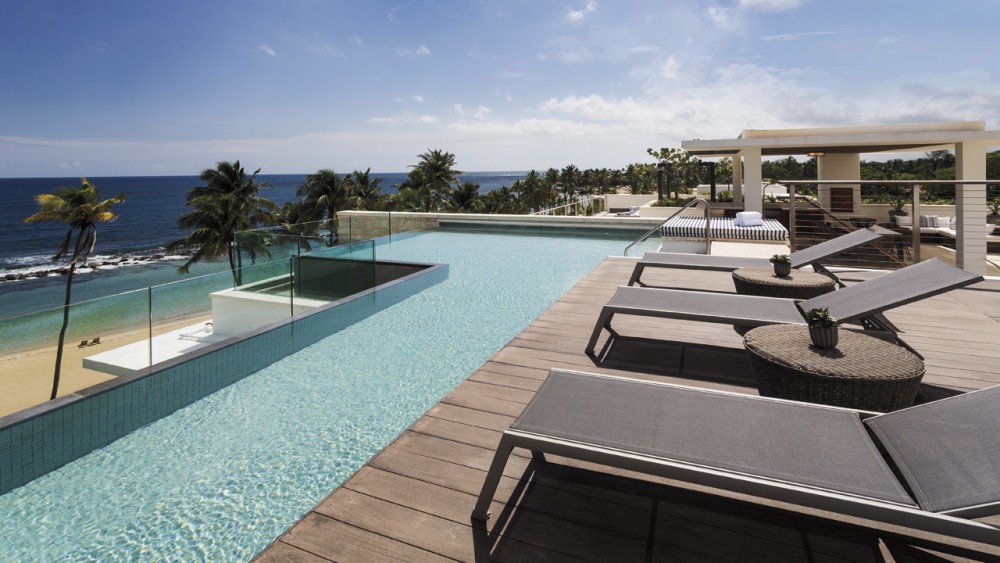 After years of remarkable changes, in 2012, Dorado Beach had another major comeback. It re-opened to the public and unveiled the very first Ritz-Carlton Reserve hotel and residences in the Americas. Today, it remains one of Puerto Rico's main attractions and a playground for millionaires, celebrities and families alike seeking to relax on the paradise island. Dorado Beach is now known as the place for sun, sea and surf as well as golf. Service at the hotel is top of the line with personal butlers at guests' disposal. Guests are greeted with tropical popsicles upon arrival, bringing some if not all, an absolute delight. Guests can tour around the property on a golf cart or on foot.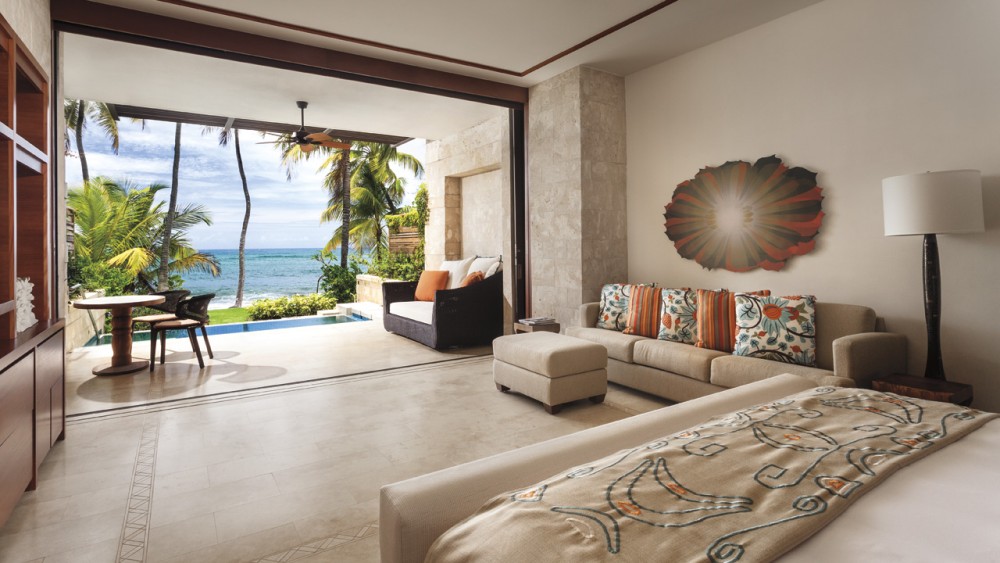 The Mi Casa Experience, held at Su Casa is now the highlight of every culinary journey at the resort. Highly recommended, guests are taken on a Puerto Rican culturally connected culinary journey designed by Chef Jose Andres. This gastronomic experience is a must-try. For breakfast don't be shy to try the Huevos a la Cubana at Mi Casa for breakfast. Other dining outlets include Encanto Beach Club Bar and Grill, Positivo Sand Bar, La Cocina Gourmet, La Cocina Gourmet Culinary Center offering a wide selection of wine local and international cuisines.
For the best view and a truly luxuriating experience, book a plunge poolroom either on the east or west beach. Try to avoid rooms near the main building for absolute privacy and seclusion. Rooms on upper levels offer sweeping views of the ocean as can be expected. Plush, cozy, spacious and equipped with all the amenities, rooms at the Reserve are jaw-dropping. The indoor bathroom is fitted with an outside shower making it unique and versatile.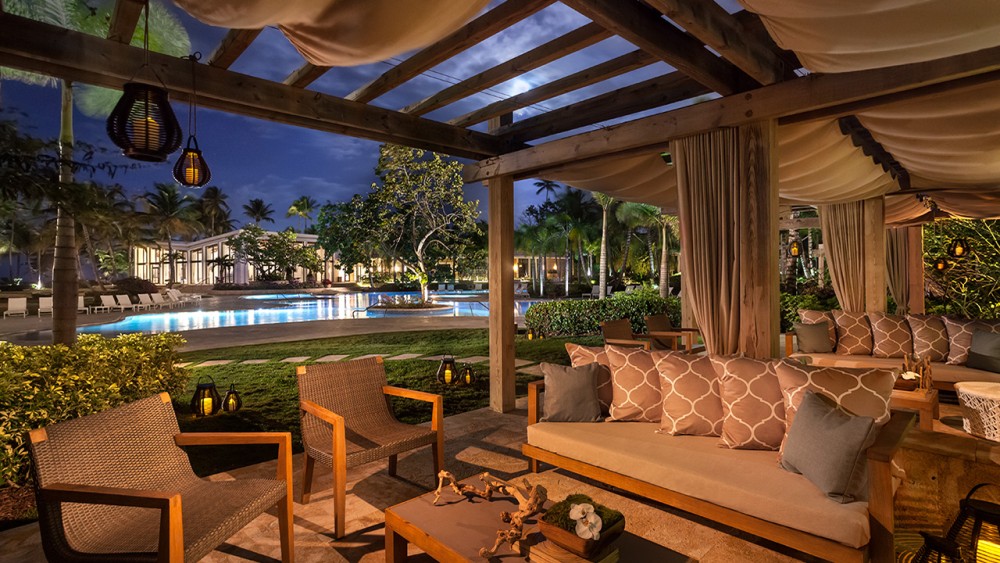 Dorado Beach Resort – A Ritz-Carlton Reserve now sprawls across 1,400 acres and is 3.8 miles from Cerro Gordo National Park and 4.1 miles from Casa del Rey museum. Facilities at the resort include two pools, three golf courses, a water park and a spa, as well as a fitness center. There is a restaurant, a bar and grill, a beach bar, a café, and a business center. There is also an 11-mile Rockefeller Trail. A visit to the spa is well worth it. Set in the middle of lush surroundings, guests feel like they're in the middle of a rainforest while enjoying their treatments. A spa experience that is one of a kind.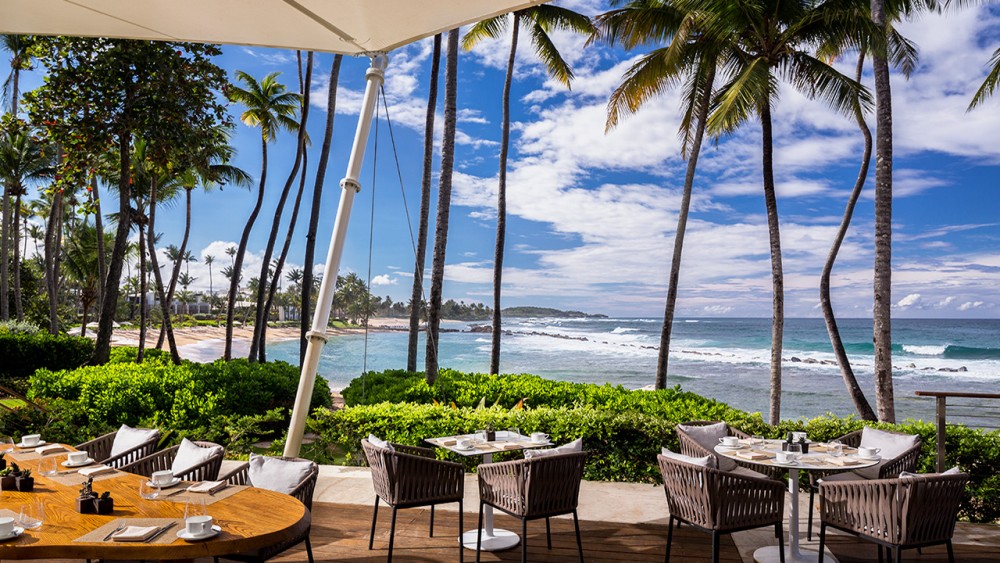 Apart from golfing, hiking, swimming, beach walking or visiting the water park, there are many activities guests at Dorado Beach Resort – A Ritz-Carlton Reserve can indulge in. Just some of the tours organized at the resort include 'Coffee Stop in Old San Juan', 'Rainforest Hiking Tour', followed by lunch, 'TOROVERDE Adventure Park', 'Camuy Caves and Arecibo Observatory', 'Caving, Body Rafting & River Journey', 'Walking Tour to Old San Juan' and so much more. Activities for kids also abound. Regardless of age, there are a plethora of actives for everyone at the historic and iconic Dorado Beach Resort – A Ritz Carlton Reserve.