We wrote few days ago about Louis Vuitton collaboration with Kusama . Now it is time to present first concept store at Selfridges, London and a video with behind the scenes of the dotty set-up at the Printemps pop-up store in Paris.
Personally I like very much the new Louis Vuitton collection.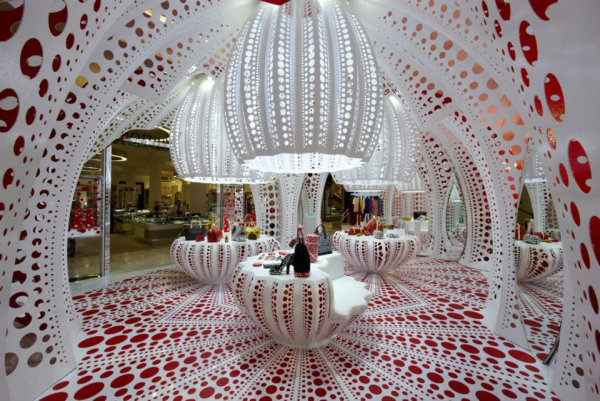 The French House associates with the talent of one of Japan's dottiest artists and create the colourful and round-patterned Dots Infinity Collection. Created by Louis Vuitton in collaboration with Yayoi Kusama, and produced exclusively for Printemps Haussmann, this installation includes a unique Pop-Up Store in the atrium at Printemps Haussmann, 5 brand-new window displays, as well as a range of leather goods previewed at Printemps Haussmann.