Bangkok isn't a expensive places, but there you can find luxury hotels and beautiful places. In this article you'll find the must-see list for the one-day visitor to Bangkok – especially the first-timer, Bangkok TOP 10 places to visit and things to do in Bangkok.
For accommodation I recommend Lebua at State Tower, Siam Kempinski Hotel Bangkok or Sofitel Bangkok Sukhumvit.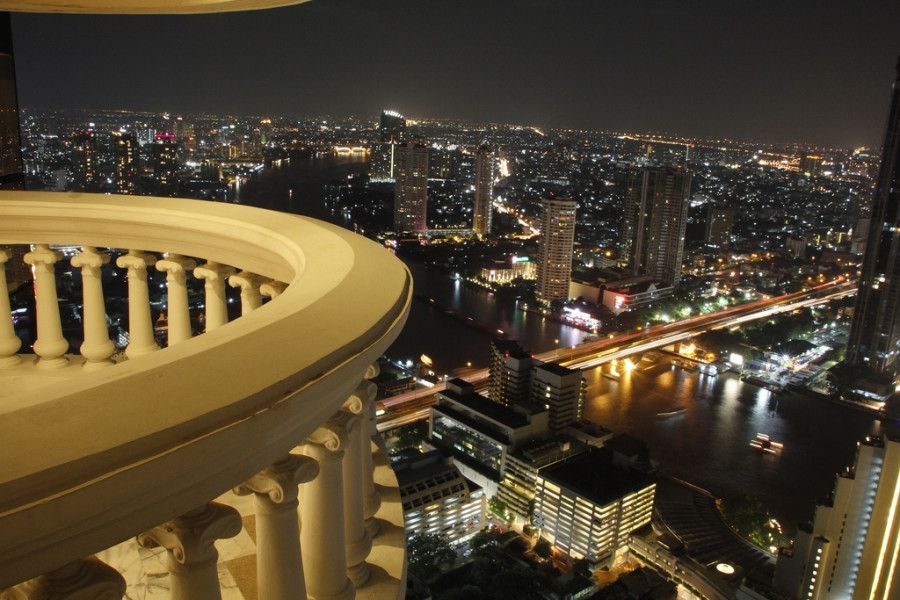 Most people's first entry into Thailand is through Suvarnabhumi Airport, followed by a bus or taxi ride to either Khao San Road or one of the more luxurious hotels in Sukhumvit. Travel these days in Bangkok or anywhere else in Thailand is straight-forward, cheap and easy; not like in the backpacker days when you had to negotiate hard to get a reasonable price for a tuk-tuk ride.
The Thais are a very friendly lot, always smiling and always trying to be helpful. Even if they don't really know the directions you are asking for, they will still point you in the direction of somewhere nice. And there is always somewhere nice to go, from the many wats and temples to the somewhat touristy floating market, there is never a shortage of things to see and do. Of course there is also Soi Cowboy, with its flashing neon signs and bar girls, but be warned this is totally not a child friendly area.
But by far the best thing about Bangkok is the never ending choices of food. From street stalls to flash restaurants, the dining options are unparalleled to just about anywhere in the world, except for perhaps Singapore. The truth is, when it comes to dining in Bangkok, the question is not where, what or even when to eat, but how many times can you eat in one day.
The Metro in Bangkok is clean, new and efficient, making travel around this city a breeze for the average traveler. Taxi's are cheap, and there are plenty of package tours you can get on for a decent price if you are not one to go venturing out without a guide. On a more serious note, don't ever buy from people offering to sell you gems, don't ask taxi drivers for recommendations and watch your belongings around the go-go bars. Having said that, the city is generally safe.
The weather in Bangkok is hot, almost all the time. The seasons tend to be broken into "hot", "really hot" and "smoking hot." May to October is the rainy season, though it only means a few showers (or sometimes really dramatic thunderstorms), but the very best time to visit would be sometime between November To late January. The Thais call it the "cool season" but you won't need any warm clothes, you will just be more comfortable. So what does one do in Bangkok? Well, here is a starter list. But there is so much to see and a surprise around every corner, so just wander and enjoy.
See The Real Bangkok
You can always take a ride on one on the many water taxis or ferries, and you will indeed get great views of the city. But if you want a look at the real Bangkok, get on one of the khlong tours that go places that the ferries don't. The waterways have traditionally been the main means of transport in this city, and still a lot of every day life is centered around the water. There are tours that cater to everything, from touristy markets to getting right into the real Bangkok. A good tour that is in the middle of the two is run by a company called Small Teak Boat Canal Adventures.
Grand Palace & Wat Prakeaw Old City
One of Bagkoks main tourist attractions, this was the home of the Royal King for 150 years. It is a group of amazing structures. The Wat Pra Kaew is where you will see the stunning Emerald Buddha carved with great care out of a single gem sometime in the 15th century. Be sure to keep your entry ticket to the Grand Palace, because you can use it for free entry to Dusit Palace. Dusit was the Kings magnificent teak house in the suburbs.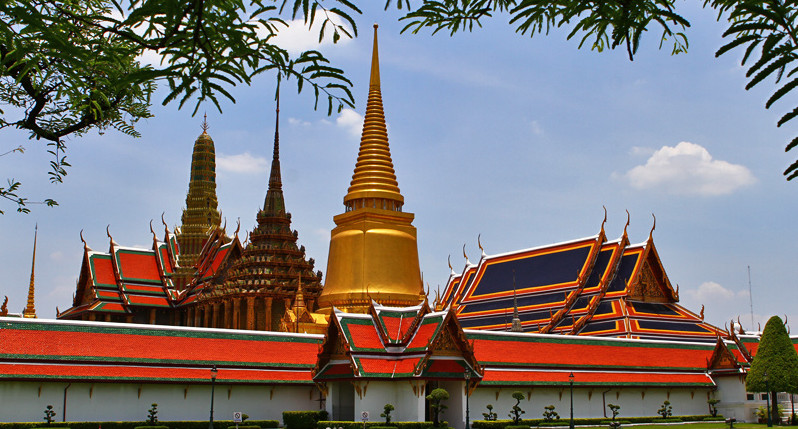 Wat Arun
The west bank of the Chao Phraya River is less touristy, and a good place to get a sense of the genuine side of this city. It is also home to Wat Arun, a stunning temple in existence since the time of the Ayutthaya Kingdoms reign. It is easily reached by ferry from the east bank. Climb the very narrow stairs to the top for an awesome view.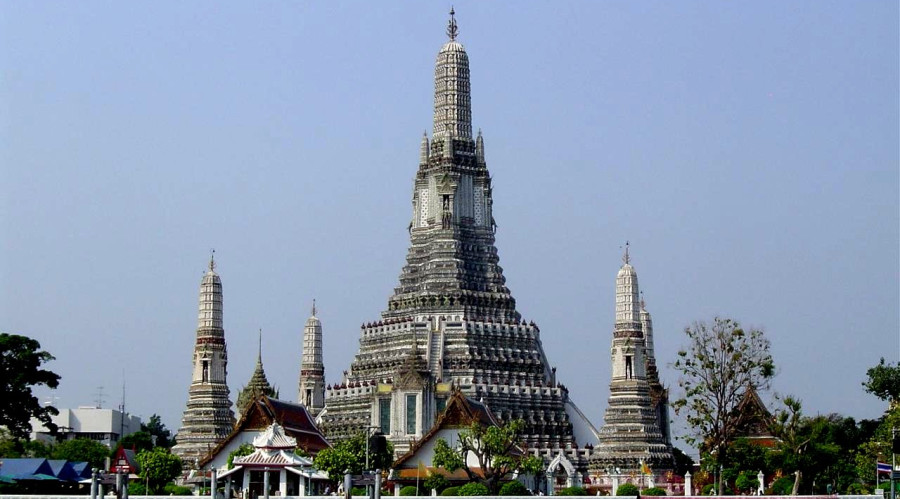 Soi Cowboy
Mainly frequented by tourists and expats, Soi Cowboy is NOT the place to go if you are with kids. This half kilometer strip is packed with nightclubs, go-go bars and strip joints. It is entirely safe (but watch for pickpockets.) This place is interesting to just walk around, and also very close to night markets. If you are going to actually go inside any of these places, remember, drinks are way more expensive than a normal bar and you will be accosted but loads of bar girls looking for your money. The girls that work here do so by choice, but it is out of sheer poverty that they do.
Go To The Night Markets
Bargain hard at any market, especially Patpong. You can get great deals. Most items are good quality, but rest assured that the designer stuff is not actually genuine.
Memorial Bridge Night Market – Great bargains and not quite as touristy as other markets.
Patpong Night Market – A no go area if you are traveling with kids, this place gets busy as it is very popular with tourists. This is the place to go to get a "real" Rolex or Gucci for almost nothing.
Get On A Bike
OK, so looking at the traffic in Bangkok, you may think this a crazy suggestion. And personally I would never get on a bike in the Eastern side of town. But there are certain areas where there are leafy neighborhoods, orchid farms, green rice paddies and lotus fields where you can cycle quietly through amazing scenery. There are tour operators offering bike rides in places you would never find on your own, and it's a great way to see this fantastic city up close.
Get A Kick
As much a part of the Thai culture as Football is in America, Muay Thai (or kick boxing) is quite thrilling to watch. Contestants use arms, legs, elbows, feet… anything, to win the match. While it may not look like it, there are a strict set of rules in place. Matches go on all night, with many bouts taking place, usually the best fighters competing at the end. If you can find a local friend to go with, Thais pay about one tenth the price as foreigners for entry.
Pamper Yourself
Why not get a massage after all that walking around? Not the Patpong district type of massage, but a genuine Thai massage. All over Bangkok you will see spas offering services that range from a full spa treatment to a regular massage. The cost is a tiny fraction of what you would pay back home. Also, all luxury hotels will have a top quality spas but maybe you'll want to feel the real Bangkok. Find a little independent place where the price will range from 2-5 USD. They are easy to distinguish from the more dubious "massage" joints.