Smart Forstars is the first car in the world with an integrated video projector in the front bonnet. So, you can have your own Drive-In Theater as soon you will find a white wall to project the video…
Also, it is features a glass roof above the passengers that gives a clear view of the starry sky.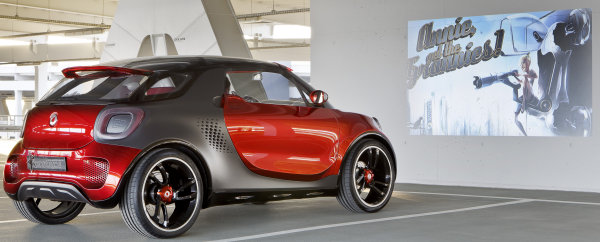 The "eyebrows" above the front headlamps are just one of many of the lovingly created new details. They give the headlamps a new U-shaped look. The transparent red sun visor above the windscreen takes up this idea and lends the coupé an even more squat road stance. The tail lights can even be opened. The charging socket for the high-voltage battery is found inside the right-hand tail light, whilst the left-hand one has space for a beverage can.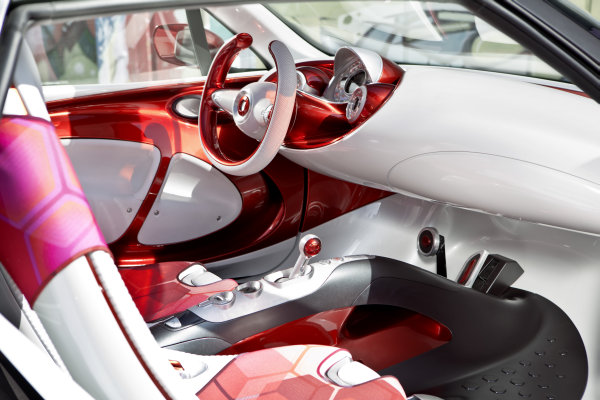 The electric drive of the smart forstars is based on the innovative drive concept of the smart fortwo BRABUS electric drive. Compared to the production model of the smart electric drive the output of the magneto-electric motor has been increased to 60 kW, giving the smart forstars agile and lively performance. With 135 Newton metres of torque it boasts powerful, lag-free acceleration and can overtake other vehicles with the greatest of ease. The vehicle has a top speed of more than 130 km/h and the lithium-ion battery has a capacity of 17.6 kWh.