Avenida Palace Hotel is a very classy hotel with old style furnishing inside the rooms. Inside the hotel courtesy is everywhere and this will make you to feel like royalty.
Once you enter the hotel time seems to change their natural course. It looks like you've been teleported from the restless atmosphere of the Lisbon city in a relaxing atmosphere. From the outside you cannot understand how beautiful it is but once you get quickly understand that Avenida Palace Hotel is a true luxury hotel.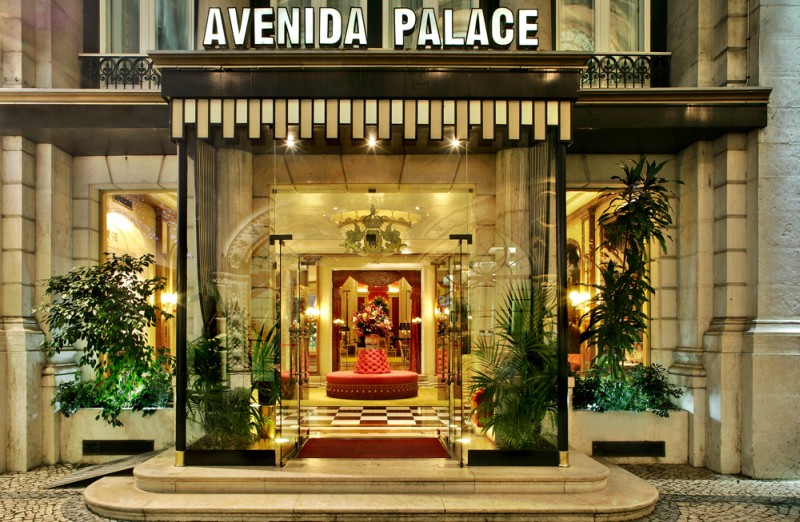 Ratings and Review
Location
10/10
Service
10/10
Rooms
10/10
Food and drink
10/10
Spa & pool
N/A
Hotel Design
9.67/10
Business Facilities
10/10
Overal Rating
9.89

Avenida Palace Hotel Review Conclusions
PROS
CONS
+ Located right in the heart of the Lisbon
+ Friendly staff
– No pool
A true 5 STAR Hotel!
Rates starting with $120/night for Double Room to $240/night for Family Room.
[button link="http://www.hotelscombined.com/Hotel/Hotel_Avenida_Palace_Lisbon.htm?a_aid=63056″ color="red" newwindow="yes"] Click here to Book Now![/button] [button link="http://www.booking.com/hotel/pt/avenida-palace.en.html?aid=369973″ color="red" newwindow="yes"] Check availability on Booking.com[/button]


Location: The Avenida Palace Hotel is located in the center of Lisbon close to Bairro Alto and the Chiado. Walking distance to all restaurants, attractions and the Tagus river.
The hotel is located close to the train, tram, bus and taxi stations, for rapid access to all parts of the city and surrounding areas. The Avenida Palace Hotel is next to the Rossio train station that has regular taints to Sintra.
| | |
| --- | --- |
| Proximity to shopping areas | 10 |
| Distance to the top 10 city attractions | 10 |
| Restaurants and bars in the area | 10 |
| Location | 10 |


Service: The staff is friendly, professional and helpful without being intrusive.
| | |
| --- | --- |
| Friendliness and helpfulness | 10 |
| Staff's knowledge of foreign language | 10 |
| Check-in and check-out | 10 |
| Service | 10 |


Rooms: Every room and suite, furnished in the classical style, reflects the characteristic comfort and charm of the hotel as a whole, and delivers a superior standard of service including access to the latest technology while offering views of the Praça dos Restauradores and the Avenida da Liberdade, the Rossio, St. George's Castle, Pombaline Downtown or the courtyard.
Our room was not adequately sound proofed as we could clearly hear the noisy neighbors.
The hotel has 82 rooms including a Presidential Suite, three Executive Suites and 14 Junior Suites, with panoramic views over Lisbon or, for added tranquility, the courtyard.
| | |
| --- | --- |
| Size of the room and Cleanliness | 10 |
| Room facilities | 10 |
| Bathroom | 10 |
| Rooms | 10 |


Food and drink: Quality of food at breakfast is very good and the employee are very competent. Very clean restaurant and elegant design.
The bar is decorated in the classical English style. The bartender was a true professional and cocktails were fabulous.
The breakfast room is superb but too small for number of rooms. Fortunately the staff is very fast and quickly arranging and cleaning tables.
| | |
| --- | --- |
| Variety of breakfast | 10 |
| Quality of breakfast | 10 |
| Atmosphere and cleanliness | 10 |
| Food and drink | 9.33 |


Hotel Design: Two words: very elegant. It is a nice old hotel in palace style, very well maintain and very clean rooms. Elegant neoclassical architecture, sophisticated and luxurious decoration and more than a century of history, although completely renovated, the hotel occupies the boundary where tradition and innovation meet.
| | |
| --- | --- |
| Exterior design | 10 |
| Interior design | 10 |
| Elevators | 10 |
| Hotel Design | 9 |


Entertainment (Spa & pool): Avenida Palace offers modern fitness facilities and a variety of massage services. There are not pool available.


Final ExpensivePlaces Conclusions I highly recommend Avenida Palace Hotel for those who want to stay at a true FIVE STAR luxury hotel in the middle of Lisbon city. After we carefully review this wonderful hotel we decide to give it our high award TRUE 5 STAR HOTEL AWARD to Avenida Palace Hotel.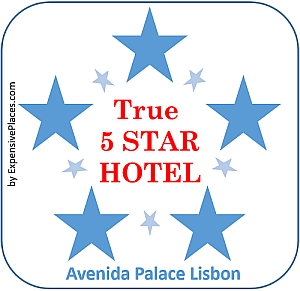 Below you can see Avenida Palace Hotel photos gallery: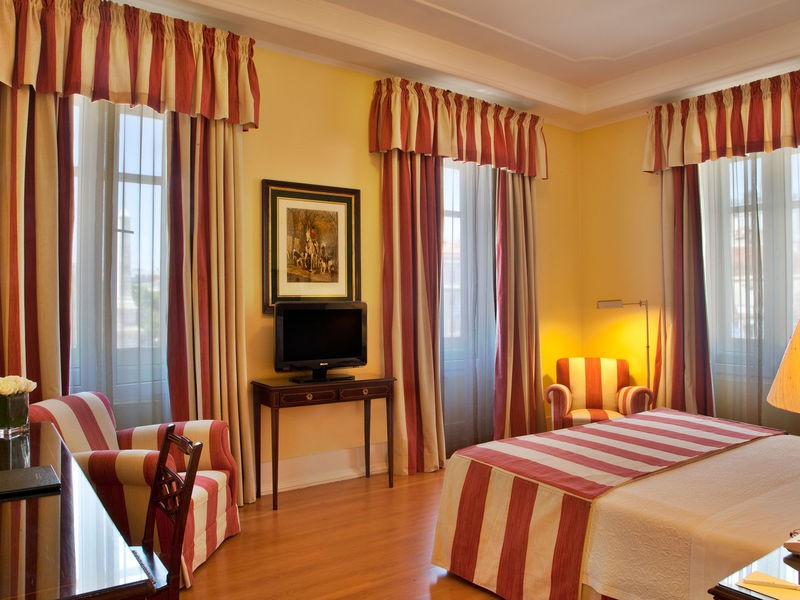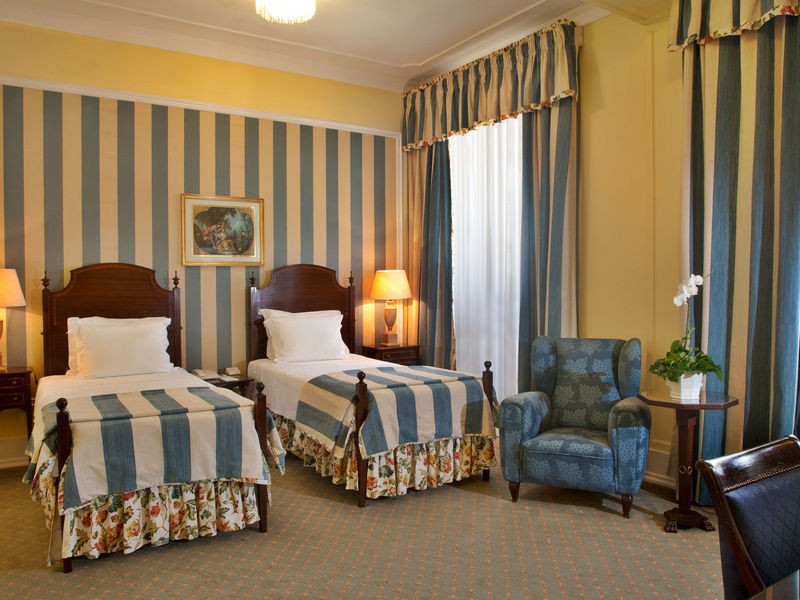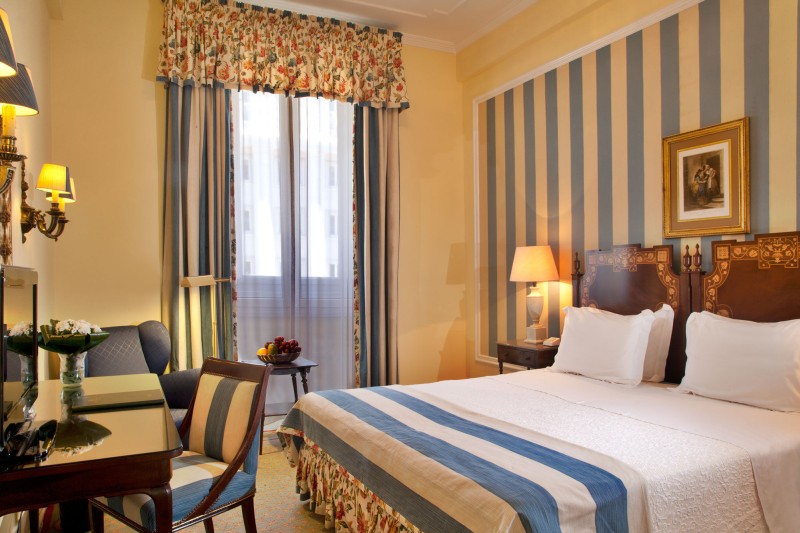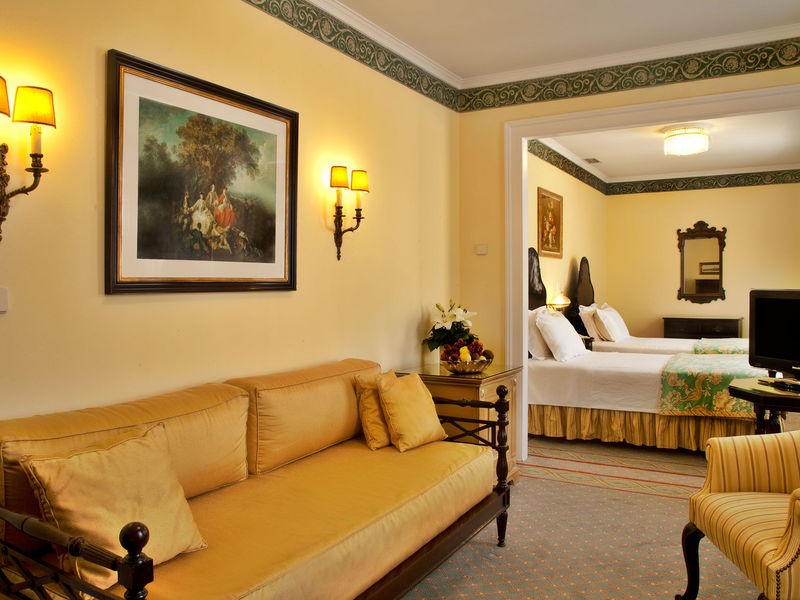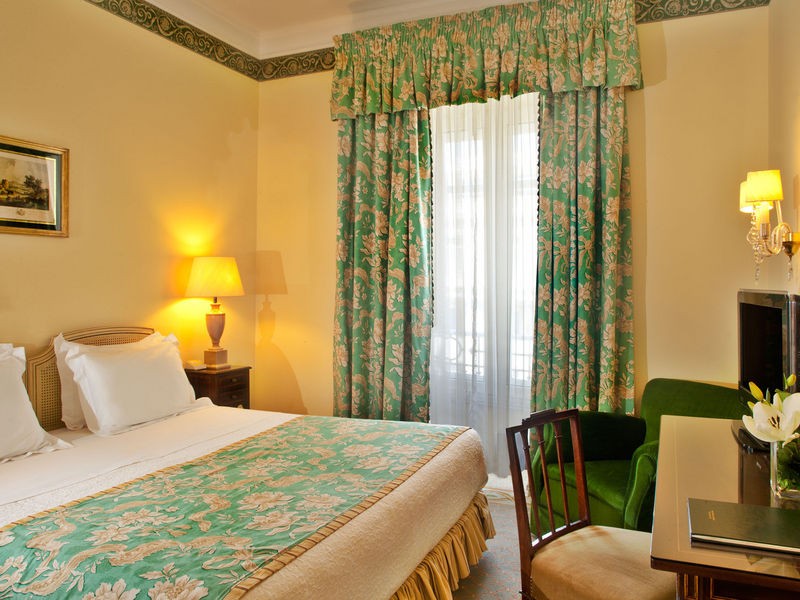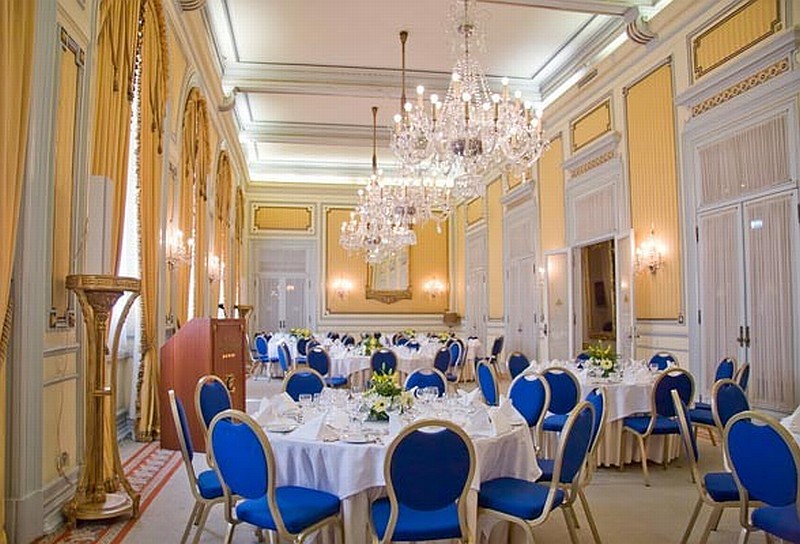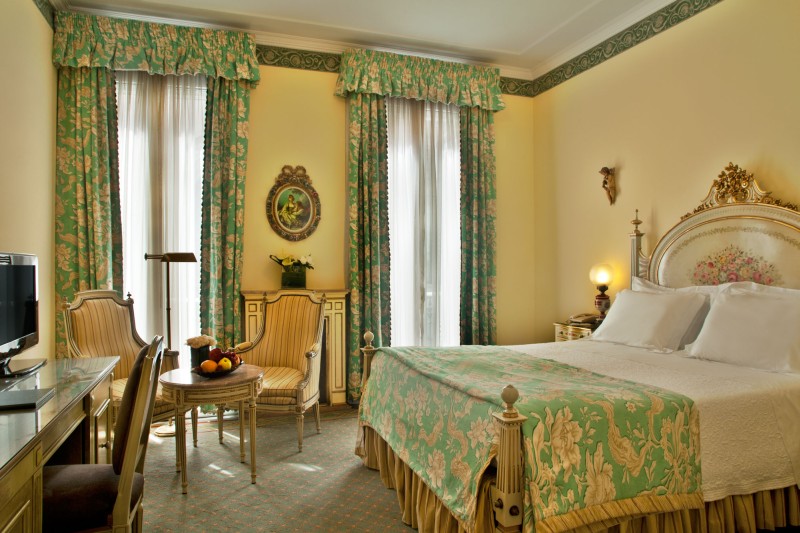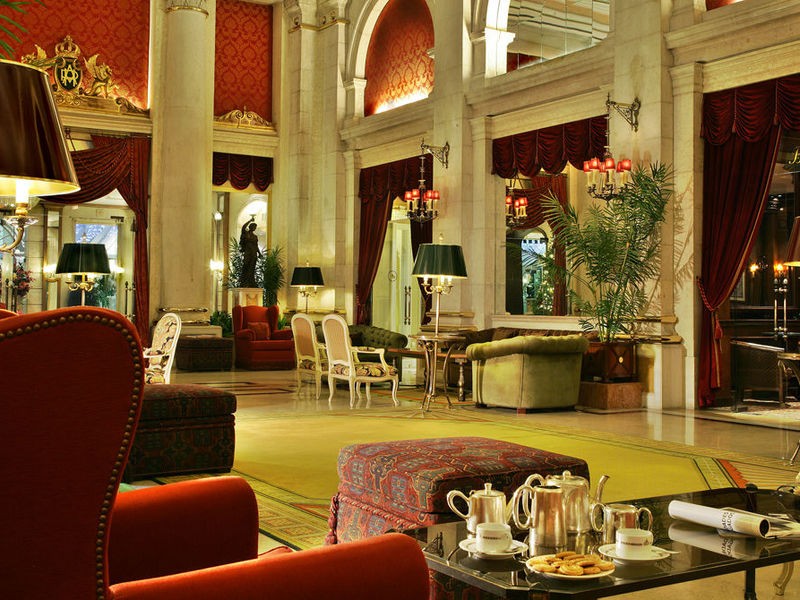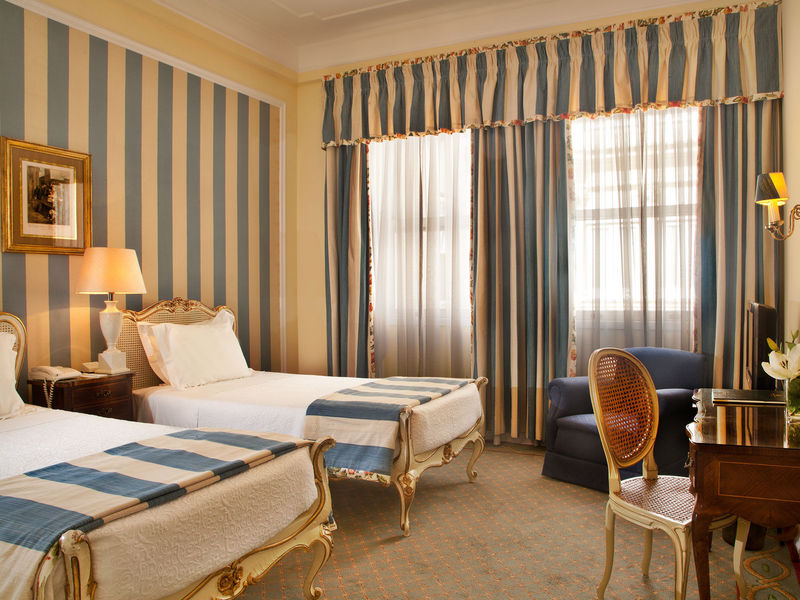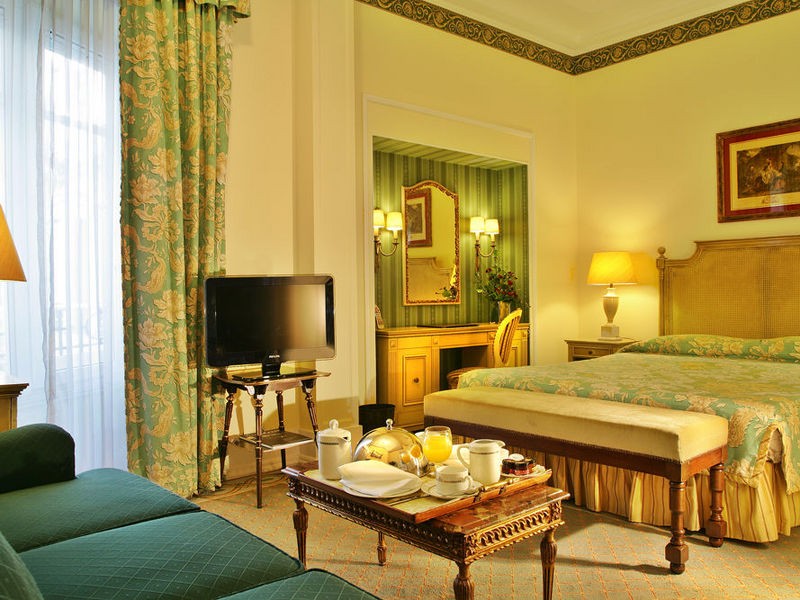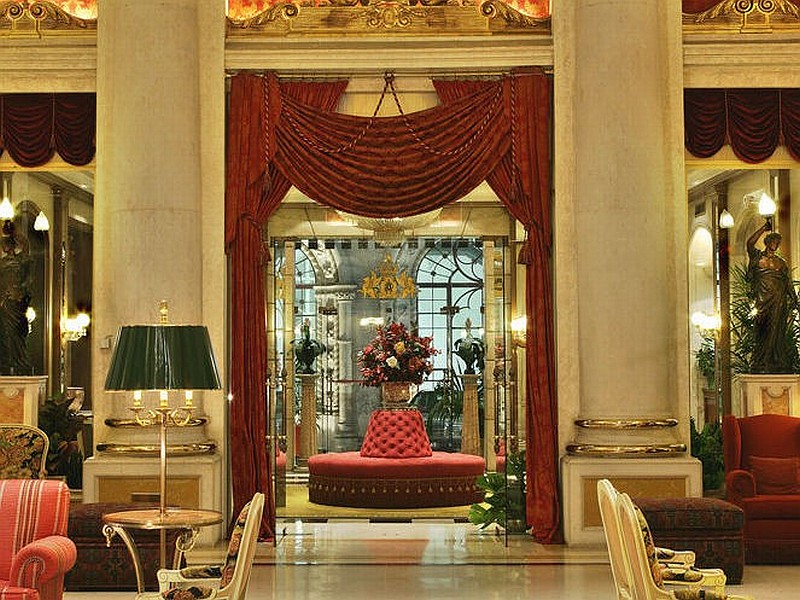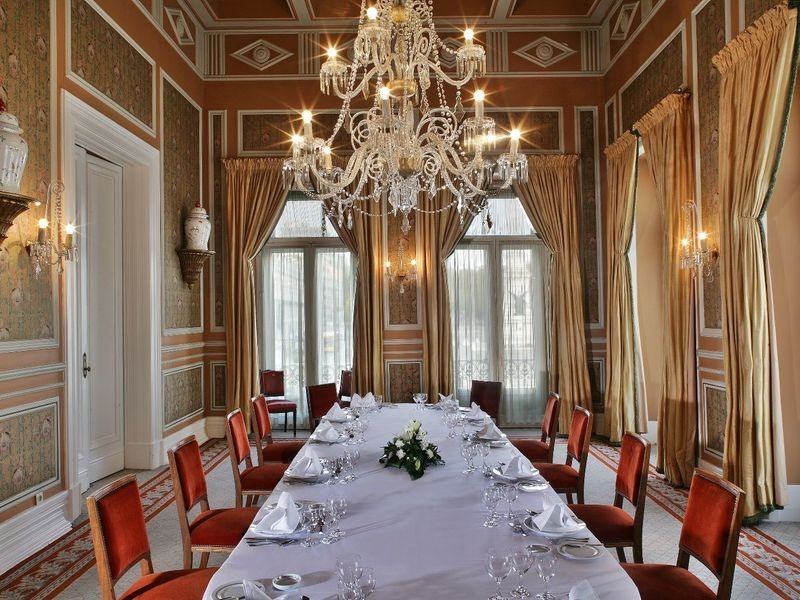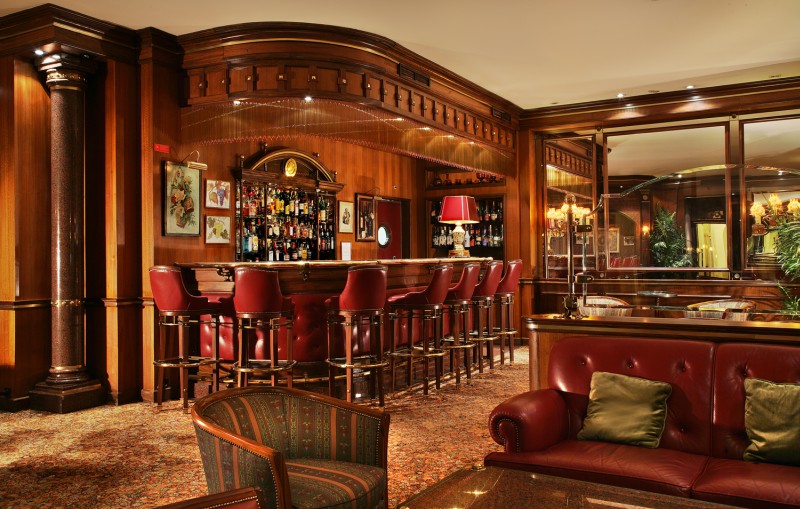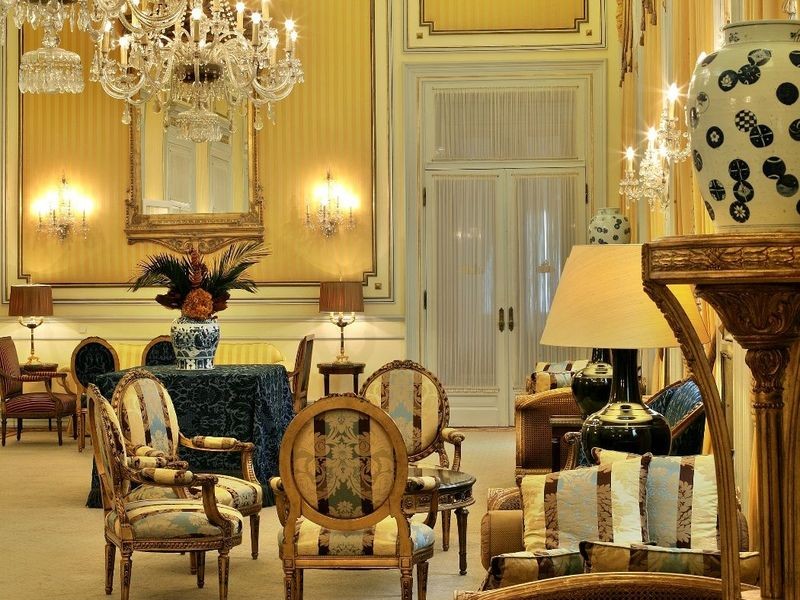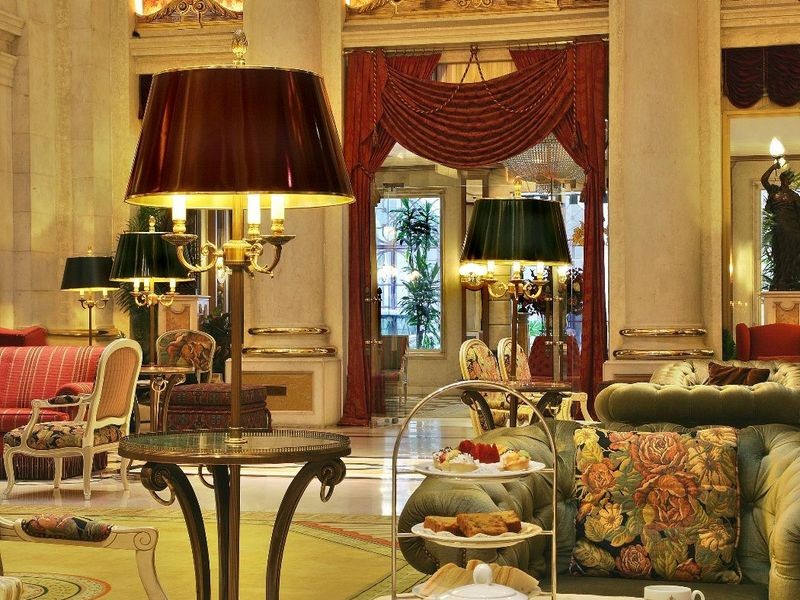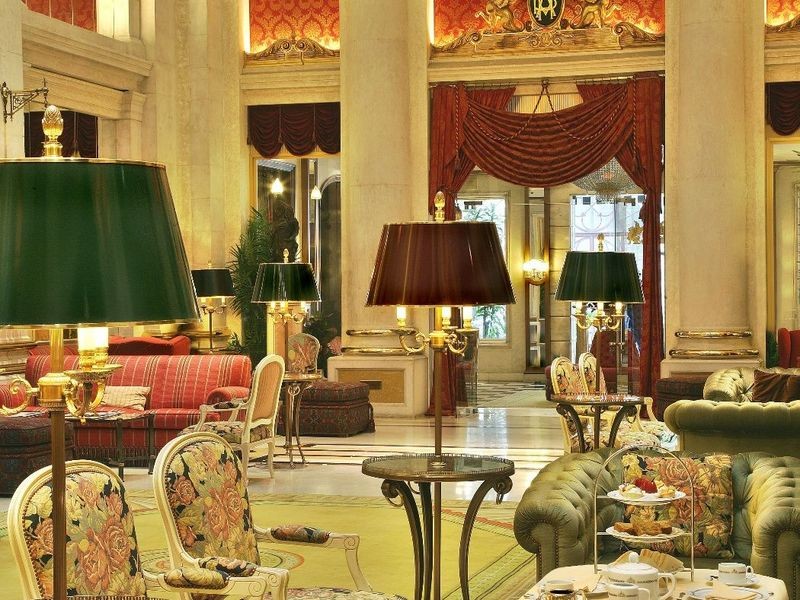 [button link="http://www.hotelscombined.com/Hotel/Hotel_Avenida_Palace_Lisbon.htm?a_aid=63056″ color="red" newwindow="yes"] Click here to Book Now![/button] [button link="http://www.booking.com/hotel/pt/avenida-palace.en.html?aid=369973″ color="red" newwindow="yes"] Check availability on Booking.com[/button]