Recently voted 'Best Hotel In the World' by TripAdvisor travelers, Gili Lankanfushi Maldives boasts pristine white sand beach, crystal clear turquoise waters, rich marine life, a wide array of activities to choose from combined with stellar customer service. Gili Lankanfushi Maldives also won the 'TripAdvisor Travelers' Choice Award 2015'. Not only is Gili Lankanfushi Maldives committed to providing the best in facilities and amenities, it is also conscientious in its undertaking. Gili Lankanfushi Maldives is committed to corporate social responsibility gaining the 'EarthCheck Bronze Benchmarked 2015' Certificate.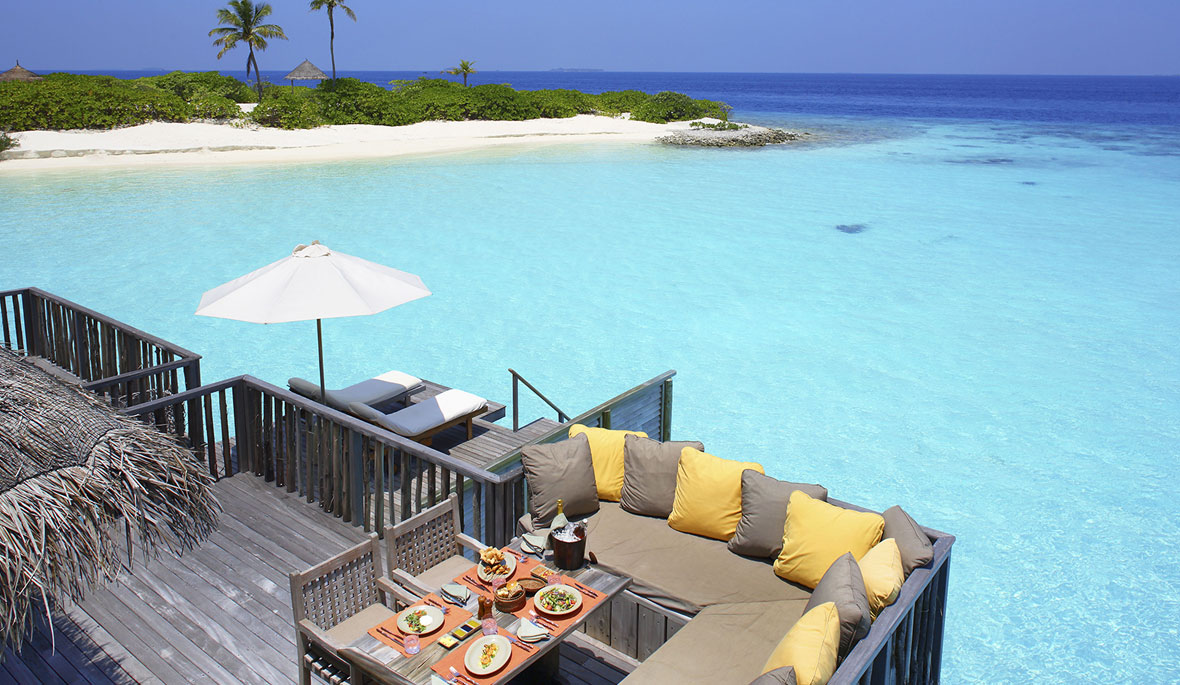 Tucked away in a cove in the exotic Maldives, Gili Lankanfushi Maldives ensures guests enjoy an uninterrupted holiday. With a unique 'No News' philosophy on the island, no newspapers are distributed across the resort. This ensures guests are disconnected from the outside world, relieving them of getting bogged down by wars, plunging stock market, terrorism acts and all other news that regularly make the headlines nowadays. The No News policy promises guests lazy days free of stress and unparalleled state of relaxation.
Another distinguishing policy at Gili Lankanfushi Maldives is the No Shoes policy. This means guests are encouraged to leave their shoes from the minute they board the boat to the island. They are then encouraged to walk barefoot and feel the grains of sand between their toes. As they walk over the platforms and bridges, they are also able to remember the natural feel of wood on their soles, reconnecting them to nature. In a fast paced world that increasingly encourages the use of technology, the No Shoes policy at Gili Lankanfushi Maldives truly defies the norm. Not only are guests surrounded by nature, they are practically soaked in nature.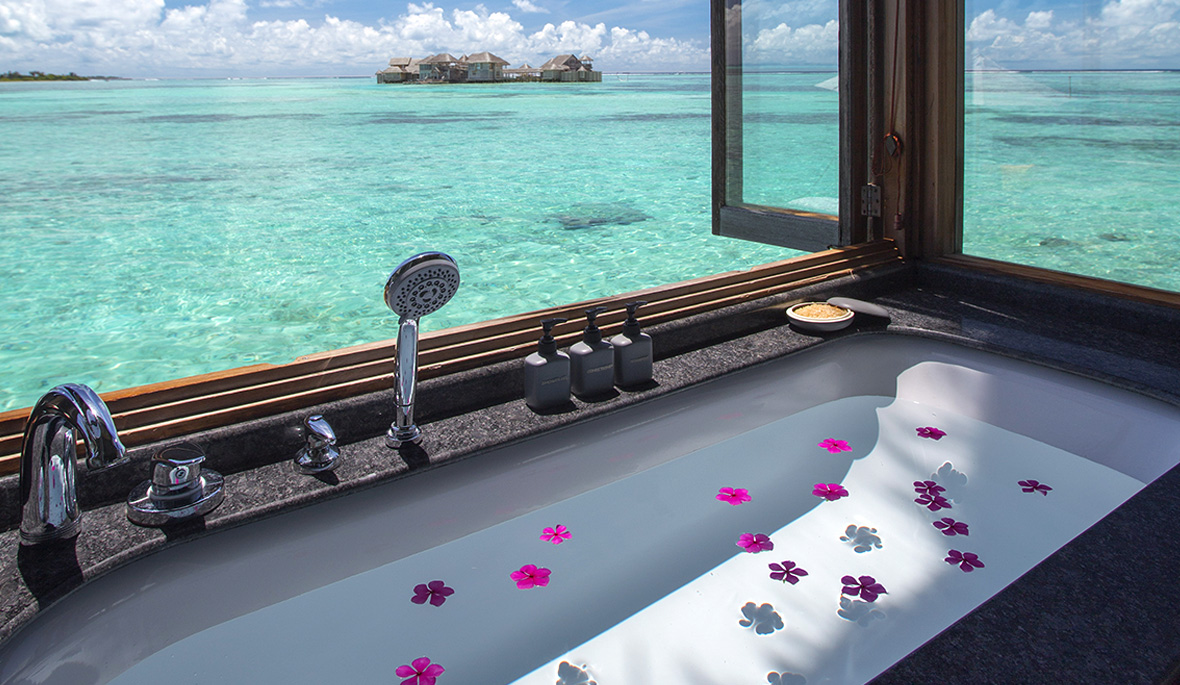 As guests come back from a dip in the water or a dive in the deeper parts, staffs at Gili Lankanfushi Maldives readily provide them a pair of slippers to slip into. This ensures they have a worry free dive or swim. Towels are also readily provided as they emerge from the water. Always anticipating their needs, staffs at Gili Lankanfushi Maldives are at every guest's beck and call, ensuring they create memorable and lasting experiences for all. Named after Robinson Crusoe's loyal friend, Mr Friday makes every guest's stay as enjoyable as possible. Guests are assigned a butler called 'Mr Friday'. Day or night, the butlers are there at guests' disposal for any queries and/or requests. Excursions, cruises, picnics, even attending to the little guests including storytelling while parents enjoy a sunset cruise for two, the butlers are there to satisfy every guest's whim.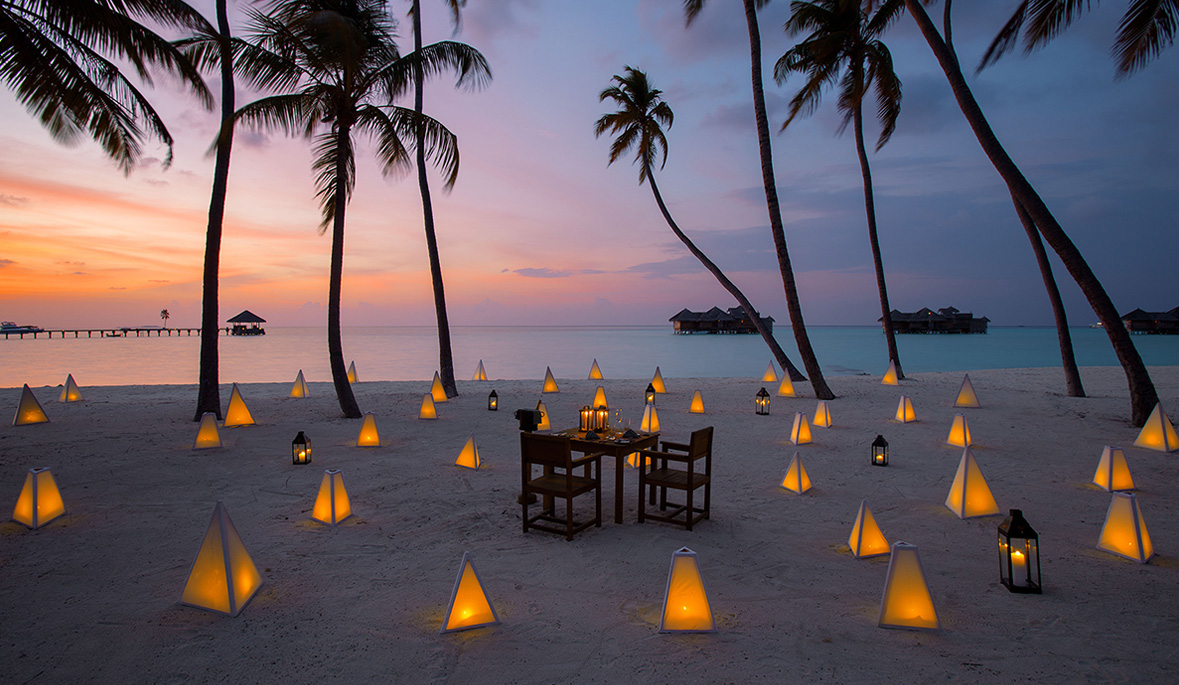 Rooms at Gili Lankanfushi Maldives are to die for. A "basic" overwater villa located in Jetty 2 would mean a large bedroom with an additional day bed by the window. There is also a patio with loungers, over-water netting, and more lounging couches, and a roof deck with another day bed and chairs. There are also very spacious bathrooms with plenty of space for storing suitcases. Even the bathroom floors at the rooms are installed with glass peepholes for guests to check the aquatic wildlife below, all in the privacy of their bathrooms. Where else can you find that? And the views from the patios? Beyond stunning. Guests can enjoy the sunrise and sunset every day right from their own roof decks.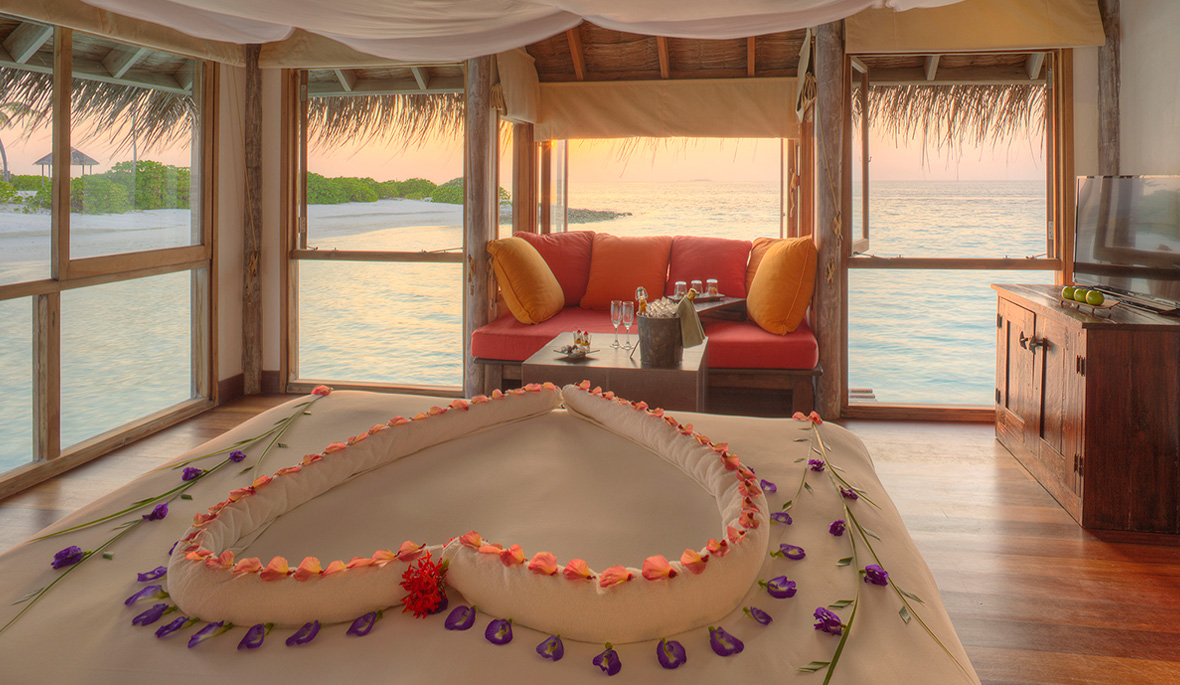 Right from the patios, guests can already catch a glimpse of corals teeming with sea life. While at the patio, it's normal to have visitors ranging from reef sharks, needlefish, and all sorts of fish including porcupine fish. Guests can enjoy the rich marine life down below right from the comforts of their bedrooms, patios and/or roof decks of their villas. It truly is a unique and exhilarating experience. And if they've had enough of staying indoors, should they decide to snorkel, all they have to do is jump right off their patio and presto. Even if only staying at a 'standard' room, the service and experiences are already unparalleled so how much more would it be if guests were staying in higher category of rooms?
Probably the only downside of staying at Gili Lankafushi Maldives is its proximity to the capital Malé. From their patios, guests can still see the skylines of Malé, a poignant reminder of the 'civilization' that they thought they had already left behind, at least momentarily. Guests at Gili Lankafushi Maldives will also occasionally hear the hums of seaplanes and boat engines arriving or passing by. This is at a normal level though and is not too frequent that could disrupt an otherwise relaxing stay. If only Gili Lankafushi Maldives were located a little farther away from Malé, it would truly make a perfect getaway. Other than that guests are almost guaranteed a truly lasting stay.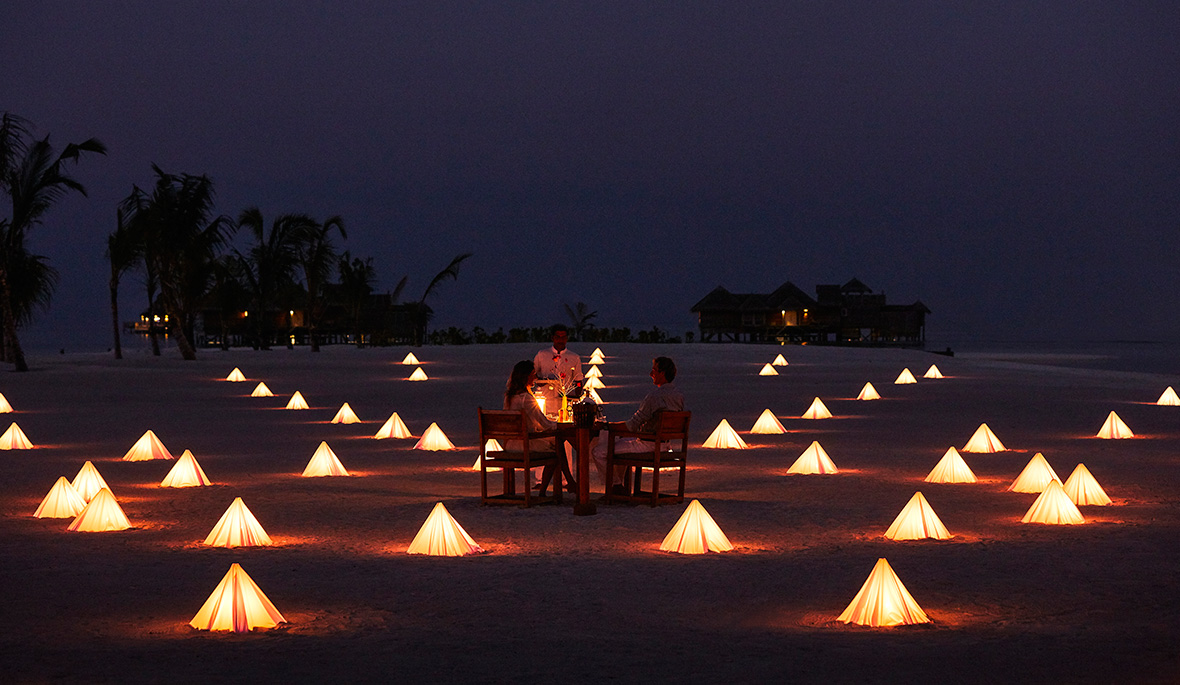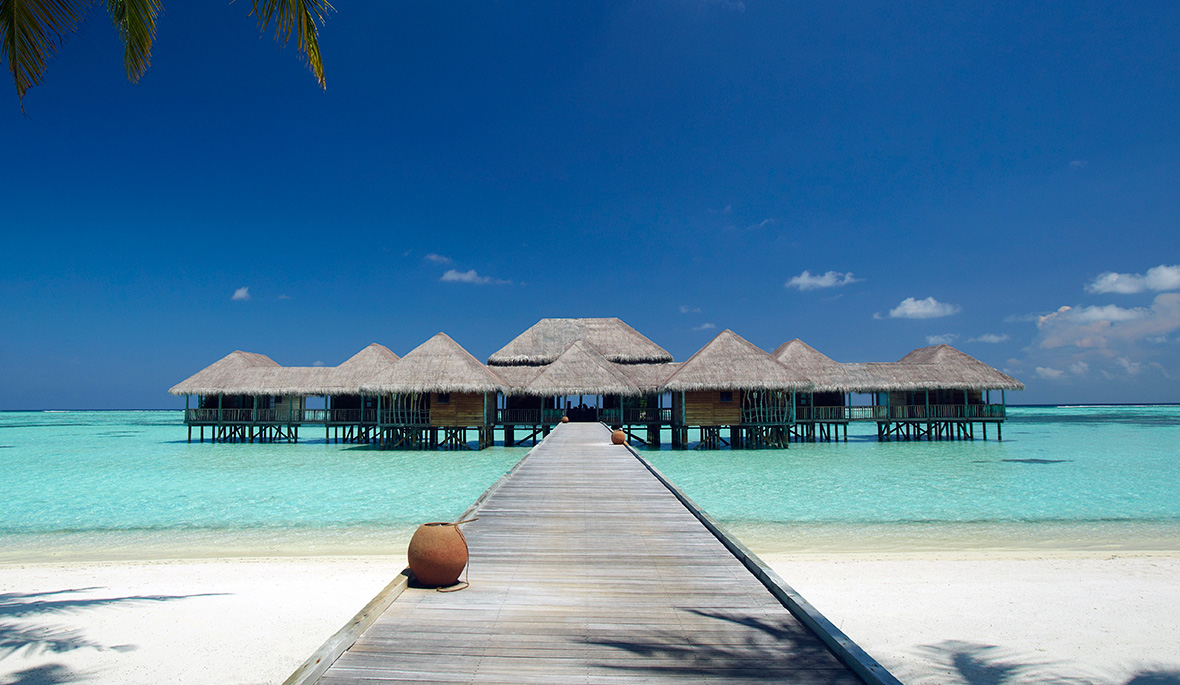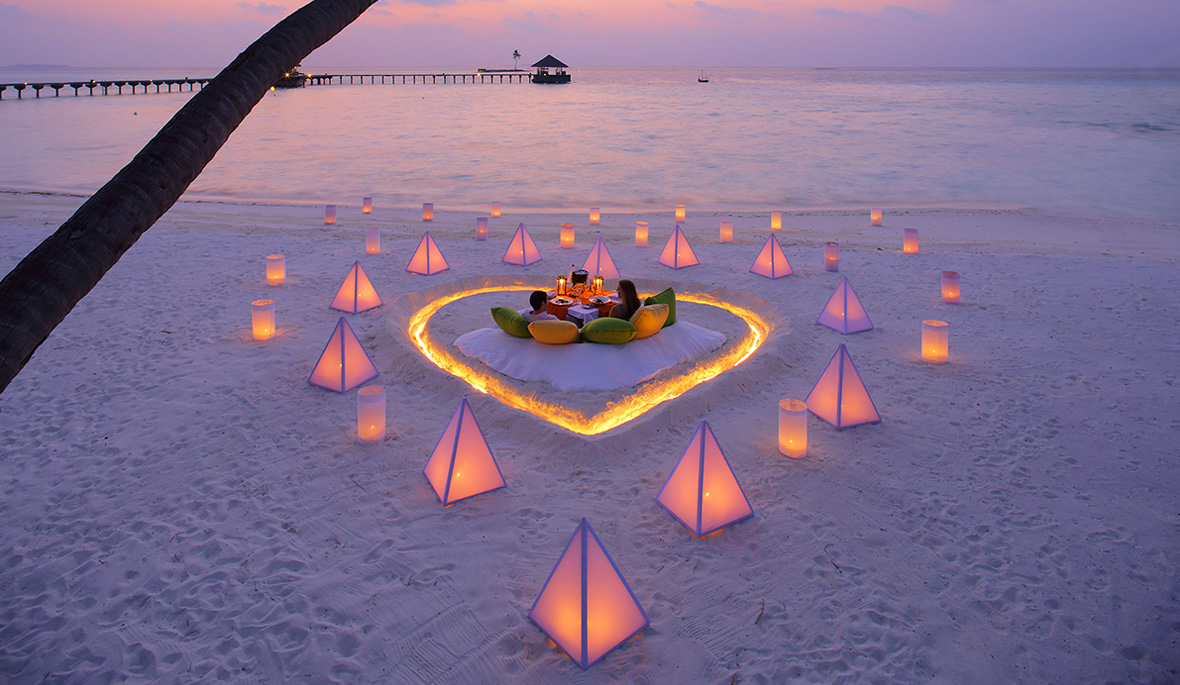 Contact:
Maldives, Lankanfushi Island 08290
North Malé Atoll, Republic of Maldives
CALL TO BOOK +960 6640304
Direct online booking: https://gili-lankanfushi.com