Cipriano Landscape Design build a pool in the shape of a Stradivarius violin for a client, who is both an amateur violin player and collector.
The Stradivarius-shaped pool features 12-person perimeter overflow spa, with independent LED lighting and 2 fish filled koi-ponds, built to resemble the "bow" of the violin, are visible to swimmers via 2 transparent acrylic panels, and are outfitted with 250 fiber optic star-lights.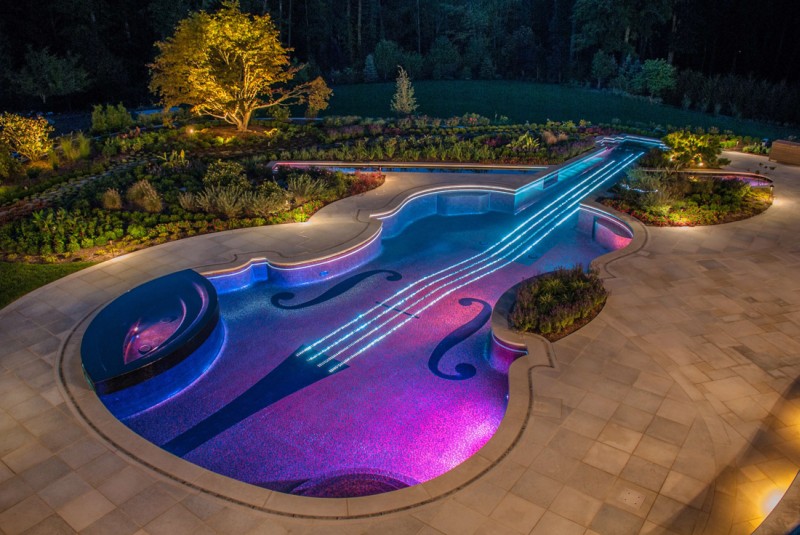 Nearly half a million translucent glass tiles designed with a unique 4-way gradient pattern was used to decorate this pool. Also, fiber optic rope lighting detail that illuminates the entire periphery of the pool.
Underwater audio system makes listening to music possible while swimming laps or playing underwater.