Athens-based architectural studio Mab Architects prove that a healthcare facility can have a modern design. Embryocare, 140sqm flat in downtown Athens, Greece, is a gynecological clinic specialized in assisted reproduction and Mab Architects got the job to make a new design for it.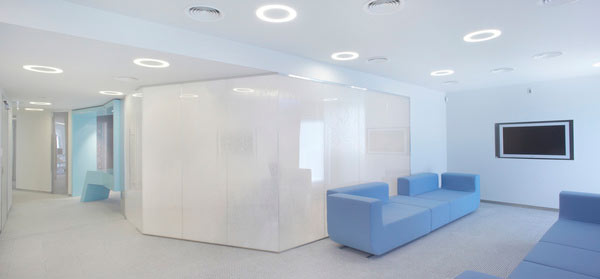 The entire flat was gutted including all installations. The concept was to provide cool but friendly clinical environment for doctors and their patients. The predominant color is white with just few sculptural pieces of furniture in "summer-sky" blue. The choice of materials with cellular structures is a reference to the nature of the work performed in this surgery.
Partitions and wall claddings are made of special translucent sandwich panels, made of two sheets of Perspex and the in-between gap, which is filled with plastic straws of different diameters. The material provides extraordinary effects and changes translucency depending on the viewpoint. White round mosaic tiling is covering all floors and occasionally the same surface splashes also over walls. Glossy white plaster ceiling is randomly pierced by seemingly floating circles of light or circular air vents. All furniture and fittings were carefully chosen to enhance the overall appearance.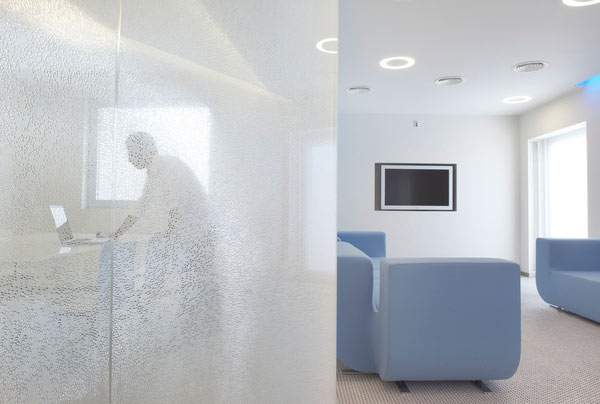 The end user – gynecologists and their patients are happy with the result and hopefully the new serene environment will assist more women in conceiving a baby.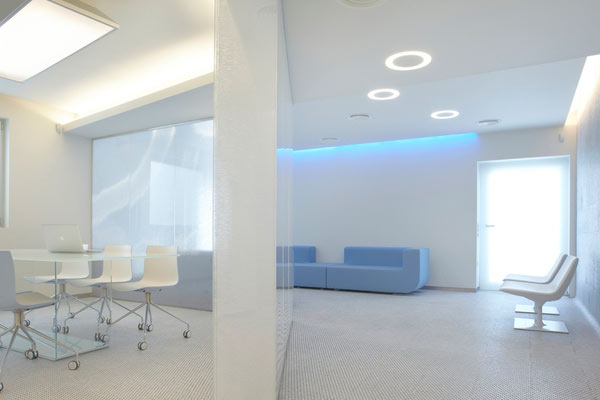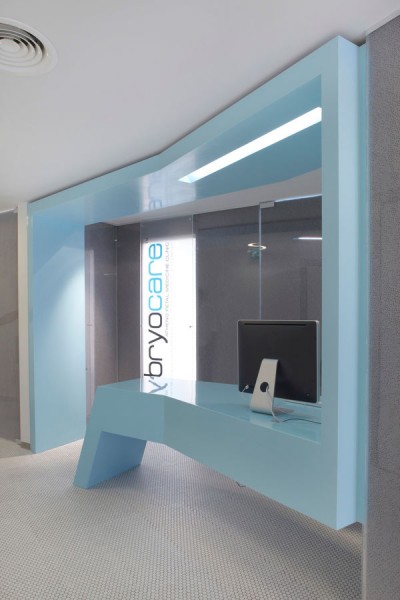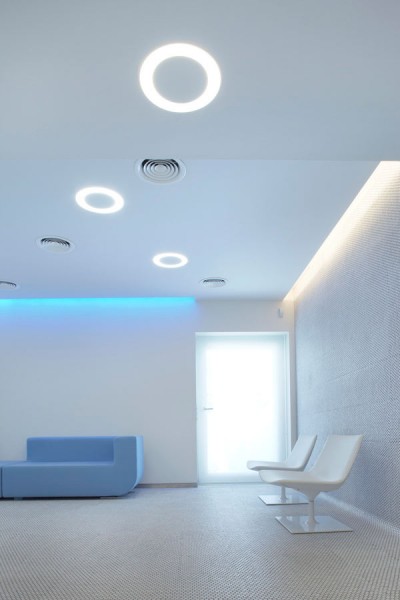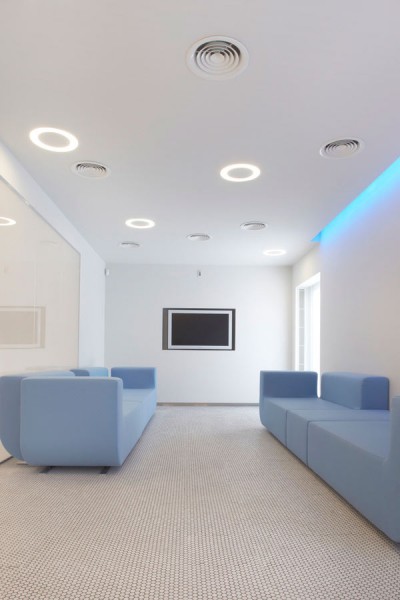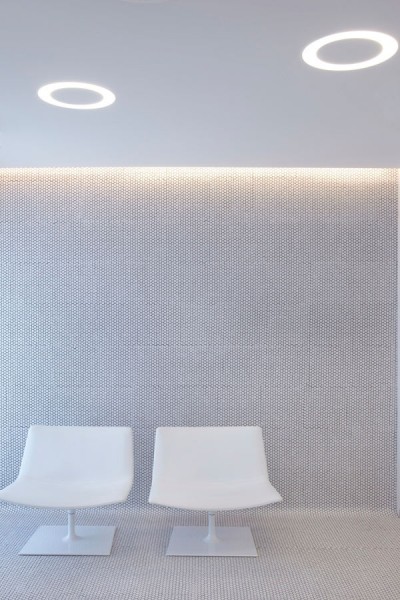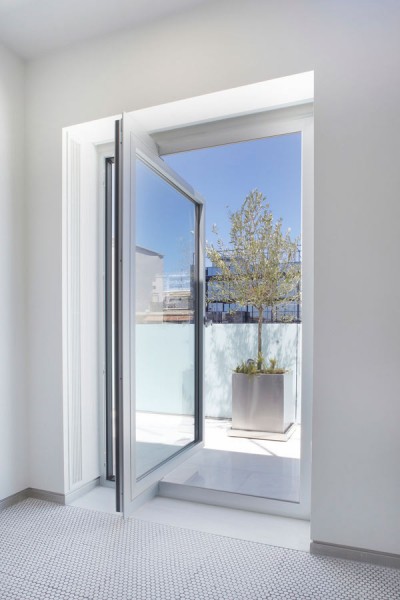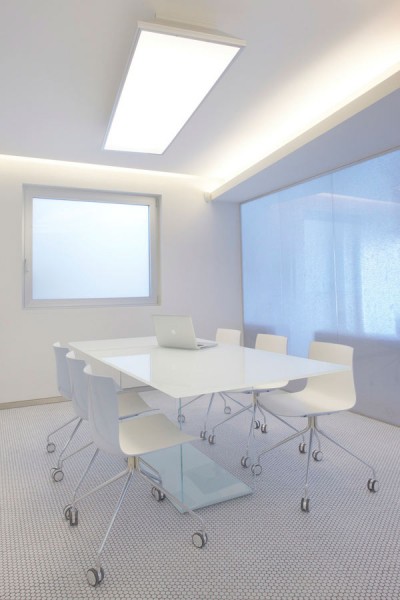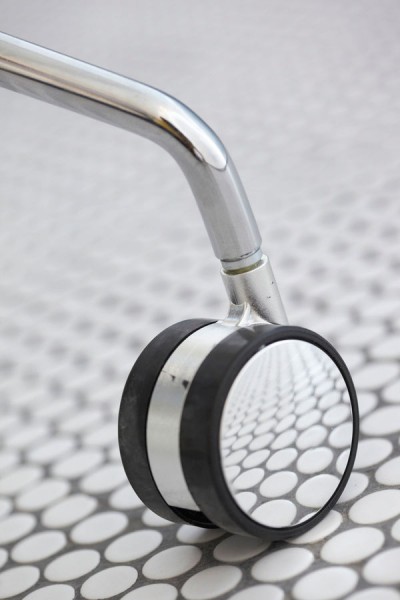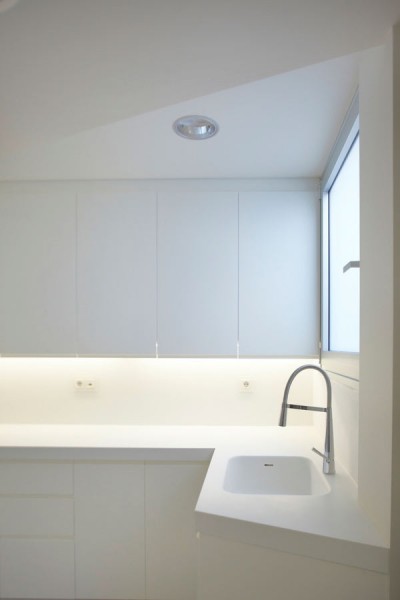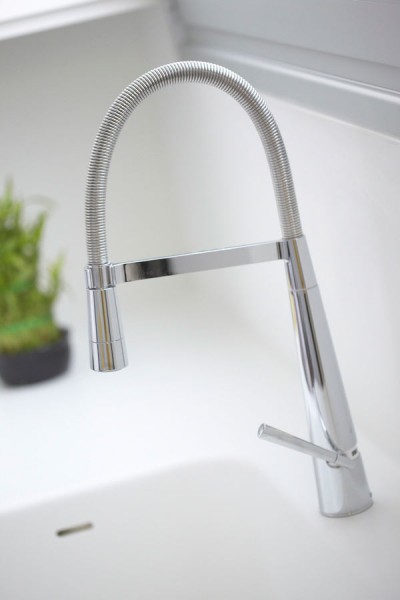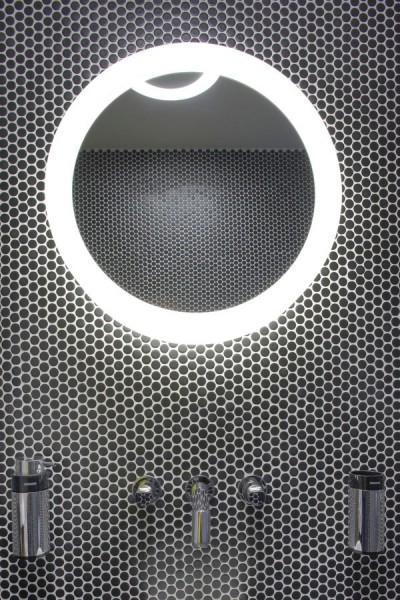 Via freshome.com