If you are looking for a different watch take a look at this one. Devon Works's creative lab is releasing a special edition of their debut timepiece, aptly named Tread 1 Steampunk.
The Devon Tread 1 Steampunk will be limited to a special edition of 150 pieces and retail for US$25,000 when deliveries begin this November.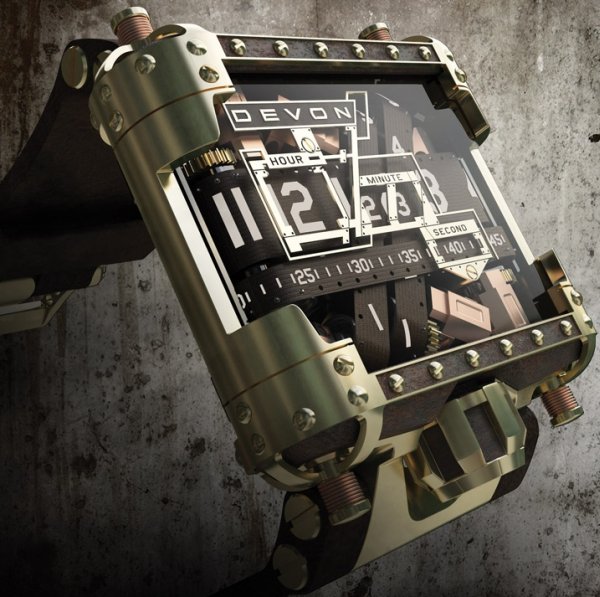 Tread 1 Steampunk measures 56mm x 50mm x 18.5mm and exterior case parts are covered by bronze "body armor,". This body armor is a complex system of parts that is accented by extensive riveting as well as screws and fittings made of a pleasantly contrasting mix of brass and bronze finishes.
Phosphor bronze spring spacers are placed at the four corners of the armor adding even more depth to Steampunk's aesthetic. Inside the case the most recognizable features are the movement's brass motor housings and the newly designed indicator plate that's intricately etched to accomplish a vintage appeal.
The fiberglass-reinforced nylon Time Belts are dark brown while the numerals are executed in an off-white color. All of these elements, among others, contribute to a decidedly antiqued and bespoke appearance.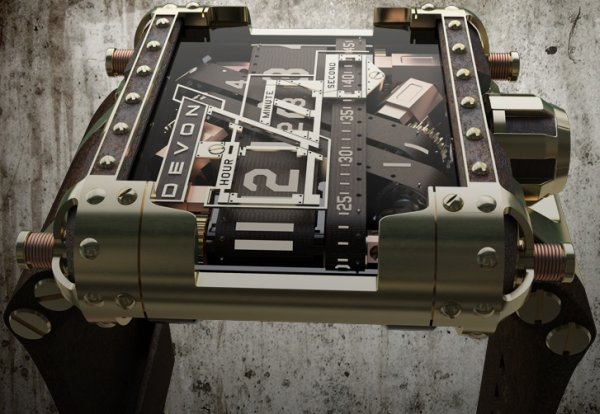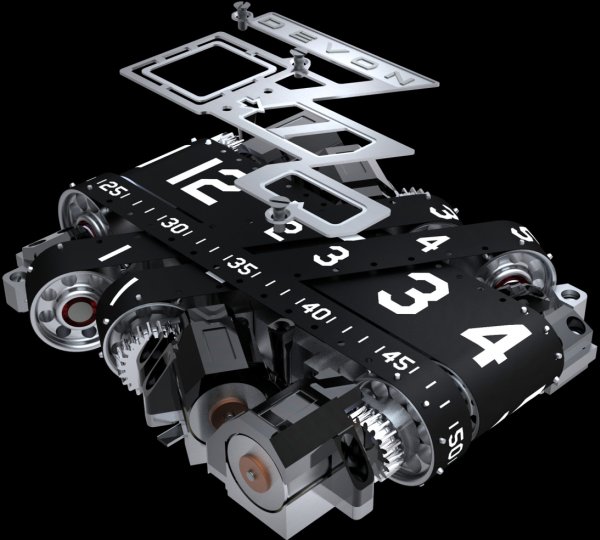 Link www.devonworks.com
Via www.justluxe.com