Bulgari Hotels & Resorts just announce that in 2015 it will open a new hotel in Shanghai. The Bulgari representative signed an agreement with developer OCT Group for this project.
Shanghai Bulgari Hotel will be the fourth hotel for Bulgari, after Milan in 2004, in Bali in 2006 and in London in 2012, June.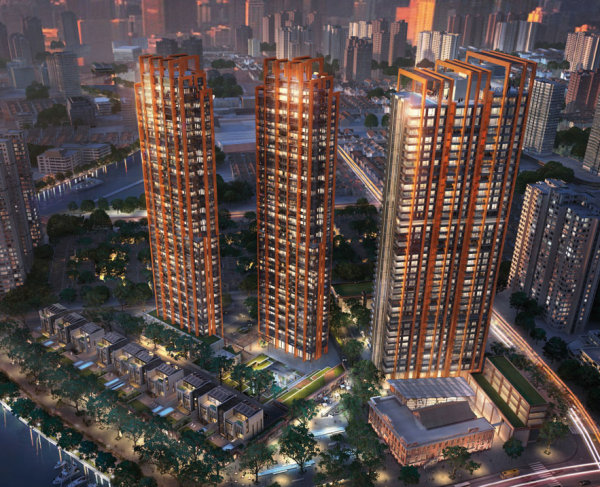 The Bulgari Hotel in Shanghai will preside in the uppermost 12 floors of a 40-story building located in the extraordinary riverside complex of the historic Zhabei District. The building was designed by world-class architecture design team Foster+Partners, whilst the interiors will be designed for Bulgari by the renowned architectural firm Antonio Citterio Patricia Viel and Partners. The luxury hotel will juxtapose ancient and modern architectural themes in a fascinating reflection of the prestigious Suhe Creek surroundings, called "Gold Strand of Shanghai," home to a flourishing art scene.
Besides the highest standard of service the hotel will feature remarkable amenities, including a magnificent spa and fine dining experiences in unprecedented settings.