You deserve a high-end furniture, and this multi touch hardwood table is a must have for your home. Forget iPad or other tablet PC, the MP42-PRO a 42" table take luxury home design to an entirely new level.
The MP42-PRO is not shy about its size and appreciates all the attention it receives from its captivated audience. An impressive and luxurious centerpiece, this 42" table, featuring the standard 1080P HD LCD is powered by the most advanced system, made to draw a crowd, engage, and inspire.
The massive 42" Liquid Crystal 1080P High Definition Display offers the best in class image. 178° angle viewing ensures you have full visibility of all the fun happening across your 42″ screen.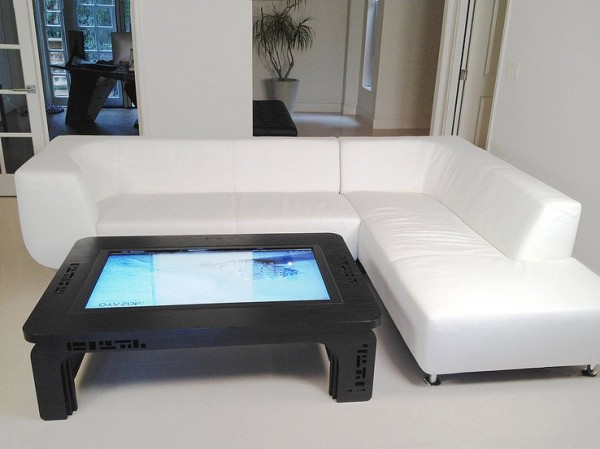 Designed exclusively by MSTRF Design Studio, each table is a work of art; hand crafted and made in the U.S. MSTRF's design philosophy is based on the Fibonacci principle.
Tucked away, yet easily accessible, the Mozayo invites you to make your connections via Wi-Fi, Bluetooth, Ethernet, USB, Mic-in, Video-out (DVI) and Audio-out ports.
There's certainly a bit of narcissism in all of us, however the Mozayo is intentionally designed NOT to function as your mirror- hence the Anti-Reflection (AR)/Anti-Glare (AG) glass overlaying its LCD screen.
Additionally, each Mozayo's LCD is protected by thermal treated, tempered glass to fully protect the screen.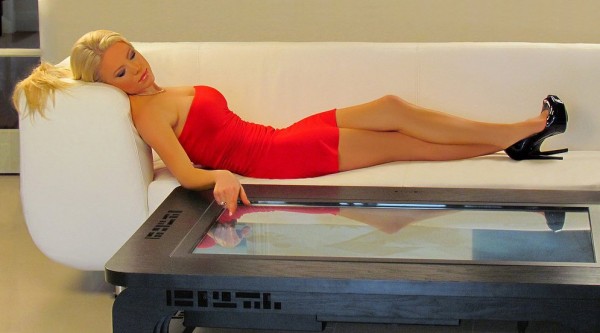 Computer inside of M42-PRO:
Premium Dell Commercial Grade System
• Processor: Intel i7 Quad Core 2600 Processor (3.4GHz, 8M)
• Operating System: Genuine Windows 7 Professional
• Memory: 8GB DDR3 (1333MHz)
• Hard Drive: 500GB (6.0Gb/s, 16MB Cashe)
• Video Card: 512MB AMD RADEON HD Graphics Card
• Optical Drive: 8X Slimline DVD+/-RW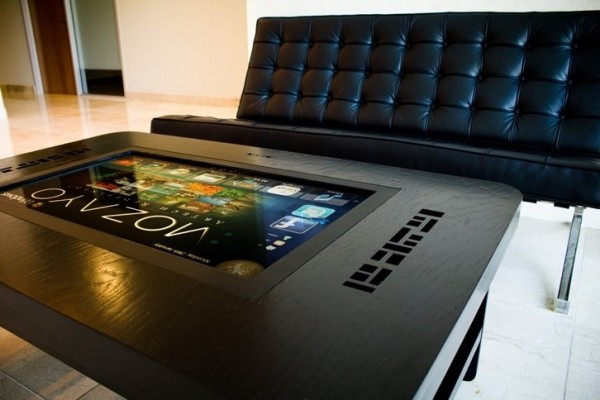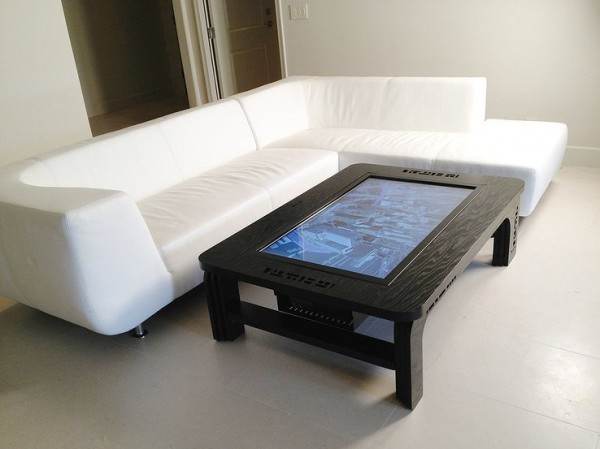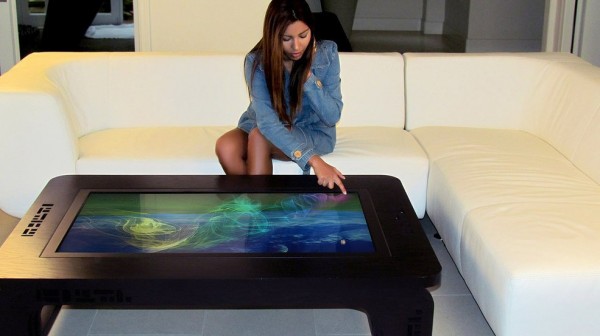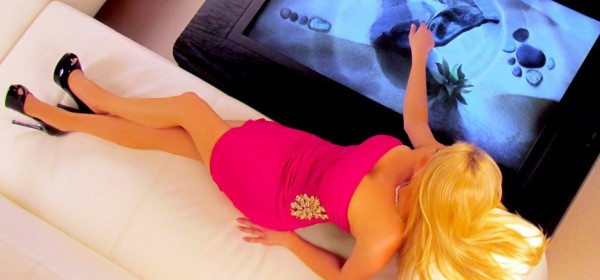 Mozayo is a privately held company, based in Orange County, CA. Mozayo was founded in 2010 as a design firm with the vision for the ultimate fusion of high-end furniture with the most cutting edge multi-touch technology. Mozayo currently designs, manufactures, and markets two models of its namesake product: the Premium Series M32, and the Professional Series M42-PRO.
VIA bornrich.com