Hotel Kakslauttanen in Lapland, Finland has 20 glass igloos that offers a possibility to admire Aurora Borealis (Northern Lights), one of the most magnificent natural phenomena, usually appears in the night sky between end of August and April. Igloo Village Kakslauttanen is open each year between December and January depending on the weather conditions and stays open until the end of April.
[button link="http://www.hotelscombined.com/Hotel/Igloo_Village_Kakslauttanen.htm?a_aid=63056″ color="red" newwindow="yes" rel="nofollow"] Click here to Book Now![/button] [button link="http://www.booking.com/hotel/fi/igloo-village-kakslauttanen.en-gb.html?aid=369973″ color="red" newwindow="yes" rel="nofollow"] Check availability on Booking.com[/button]
Based on a groundbreaking idea and years of research and development, glass igloos are a marvel of modern technology. Built from a special thermal glass the temperature inside the igloo always stays at a normal level. It also prevents the glass from not getting white frosted, hence keeping the view clear even when the temperature outside drops to under -30°C. Every igloo is equipped with a toilet and luxury beds. On every evening a hot sauna and a refreshing ice hole are waiting for you.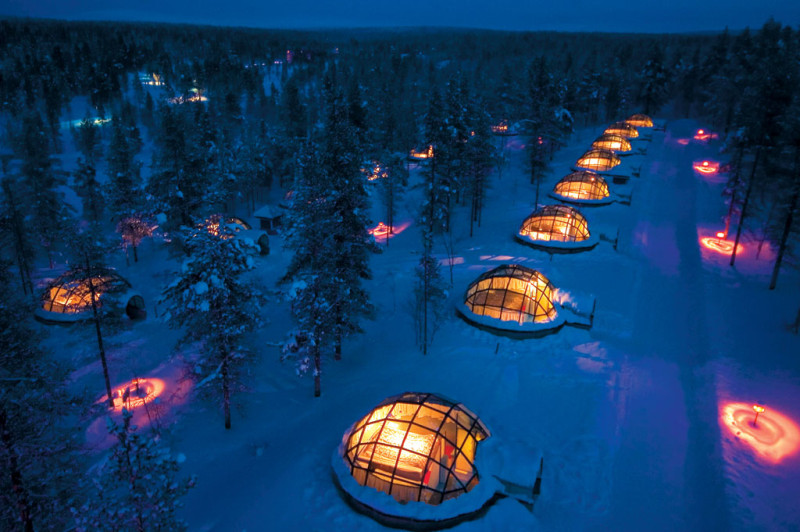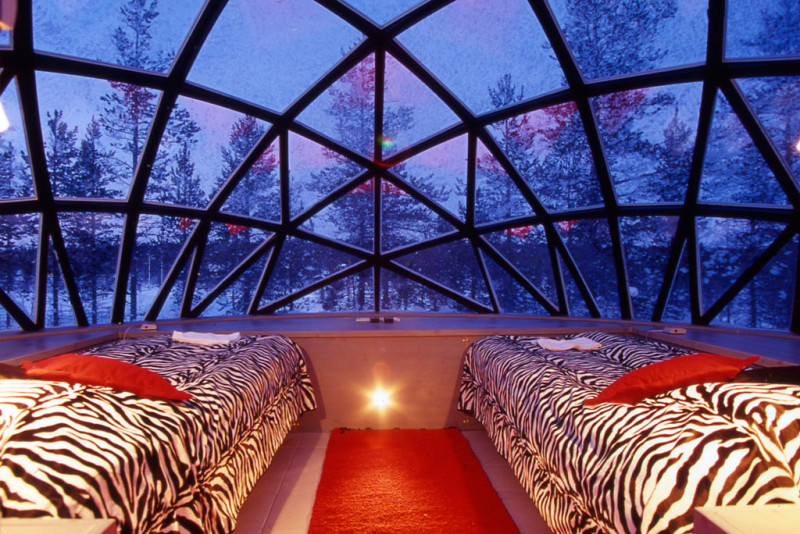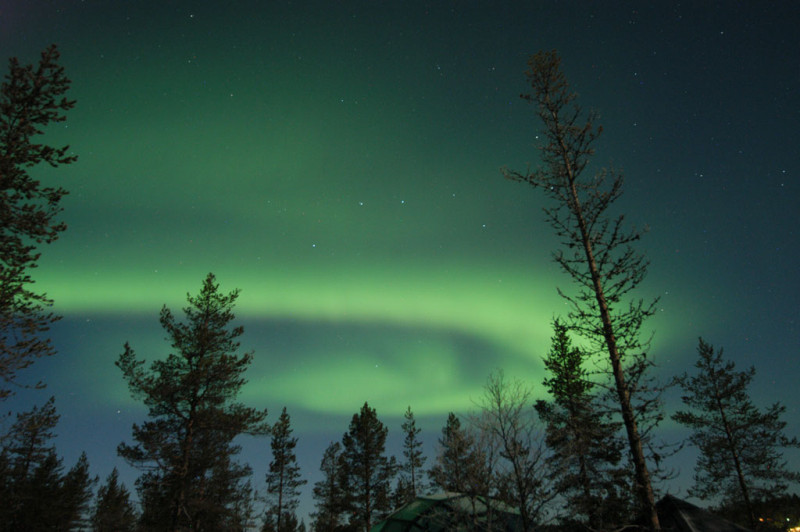 Lapland, a magnificent land of fells, reindeers and Northern Lights, is a vast geographical area laying in the northern most part of the Scandinavia spreading to the area of the four different countries: Finland, Russia, Norway and Sweden. The population density in Lapland is about two persons/km2, which means that most parts of the Lapland are untouched wilderness.
Do you know? Kaamos is a mystical period between December and January when the sun does not rise at all.