Are you looking for an expensive case for your new iPhone 5? Stop searching and take a look at this new product of The Natural Sapphire Company. The case is crafted of 18kt white gold and set with 2,830 natural blue Ceylon sapphires, totaling 169.8 carats.
The Apple logo is set with 38 colored natural rubies totaling 2.28 carats, and the Apple's leaf is a single marquise cut natural green sapphire. The cost for this case is $100,000 but you will be unique…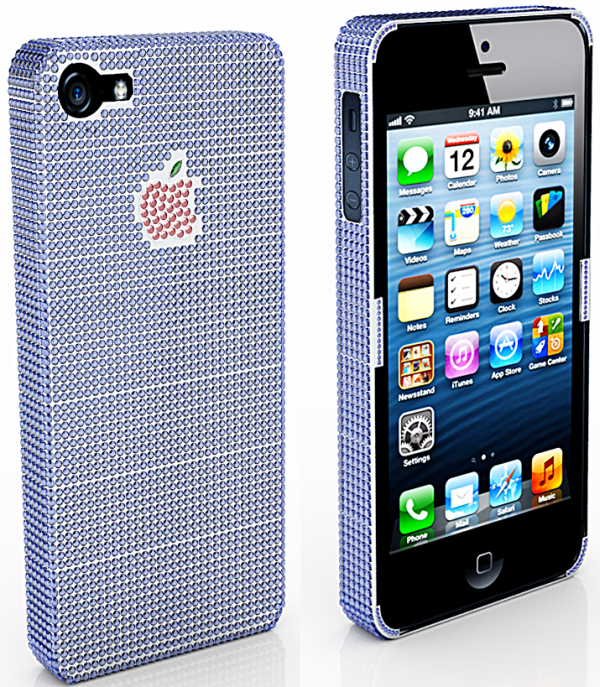 Also, the iPhone case is made in America and but the stones used are sourced from mines in Sri Lanka, Madagascar, Africa, and Thailand.
Link www.thenaturalsapphirecompany.com
Via www.embelezzia.com