I love to travel in Greece. Even in the middle of Greece economic crisis, I enjoy a travel in Greece islands. Mykonos is one of my favorites and Kivotos alwasy graciously awaits and welcomes me to a stay of exquisite elegance, unsurpassed in Mykonos Luxury Hotels.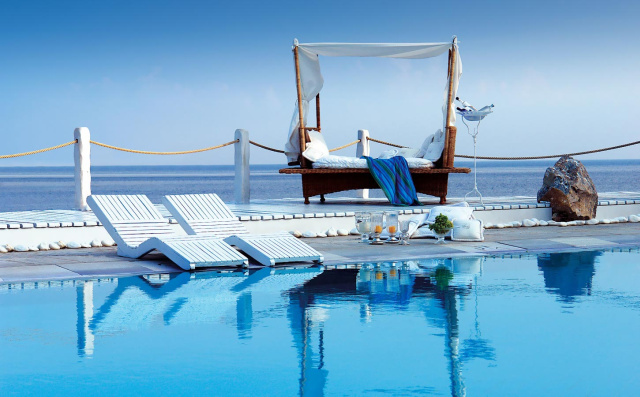 Just as the Aegean Sea subtly changes colour, from moment to moment, in the Cycladic light, the Kivotos Hotel, with its Mykonos villas, acknowledged as one of the best boutique hotels in Greece, proffers its guests, a true enchantment of the senses.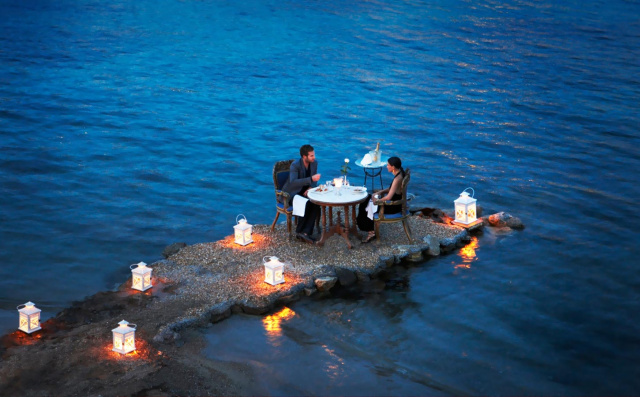 Captivating Mykonos villas clustered together, cascade down the bay in this private beach hotel in Mykonos. The sense of escapism that is experienced in this Boutique Hotel in Mykonos, is enhanced by Cycladic flat – roofed whitewashed buildings. This Cycladic architectural authenticity intertwined with 5 Star Mykonos Hotel facilities and services provides guests a luxury accommodation in Mykonos with a sense of the ethereal.

An Ornos Hotel in Mykonos, this Mykonos Luxury Hotel's privileged setting overlooking the bay of Ornos, offers the beauty of a serene landscape combined with the amenities of its location. This 5 Star Mykonos Hotel is also situated within minutes of Mykonos town.
Universally acknowledged as one of the best boutique hotels in Greece, this Mykonos Luxury Hotel befits all that is extravagant and indulgent. Discrete, bespoke and personalized service is what makes a great hotel. The personalization has evolved from the size of this Boutique Hotel in Mykonos, where dedication to service is one of the cornerstones of our philosophy.
Five star luxuries, with the comforts of a magnificent Mykonos villa and a private beach, meet your every expectation of an award – winning hotel.