Probably one of the best hotels to stay in when visiting Machu Picchu, Tambo del Inka is the only hotel in Urubamba with a private train station to Machu Picchu. It offers easy access to the towns of Sacred Valley, including Moray, Maras and Ollantaytambo. As transport is not a problem, traversing these towns and immersing in its cultures is a guaranteed possibility. Featuring native fabrics and local design, the hotel itself already bears witness to the country's ancient culture and tradition. One need not go far to bask in the Incan and Peruvian cultures. Surrounded by a rugged landscape guests are treated to a warm, airy and relaxing ambience.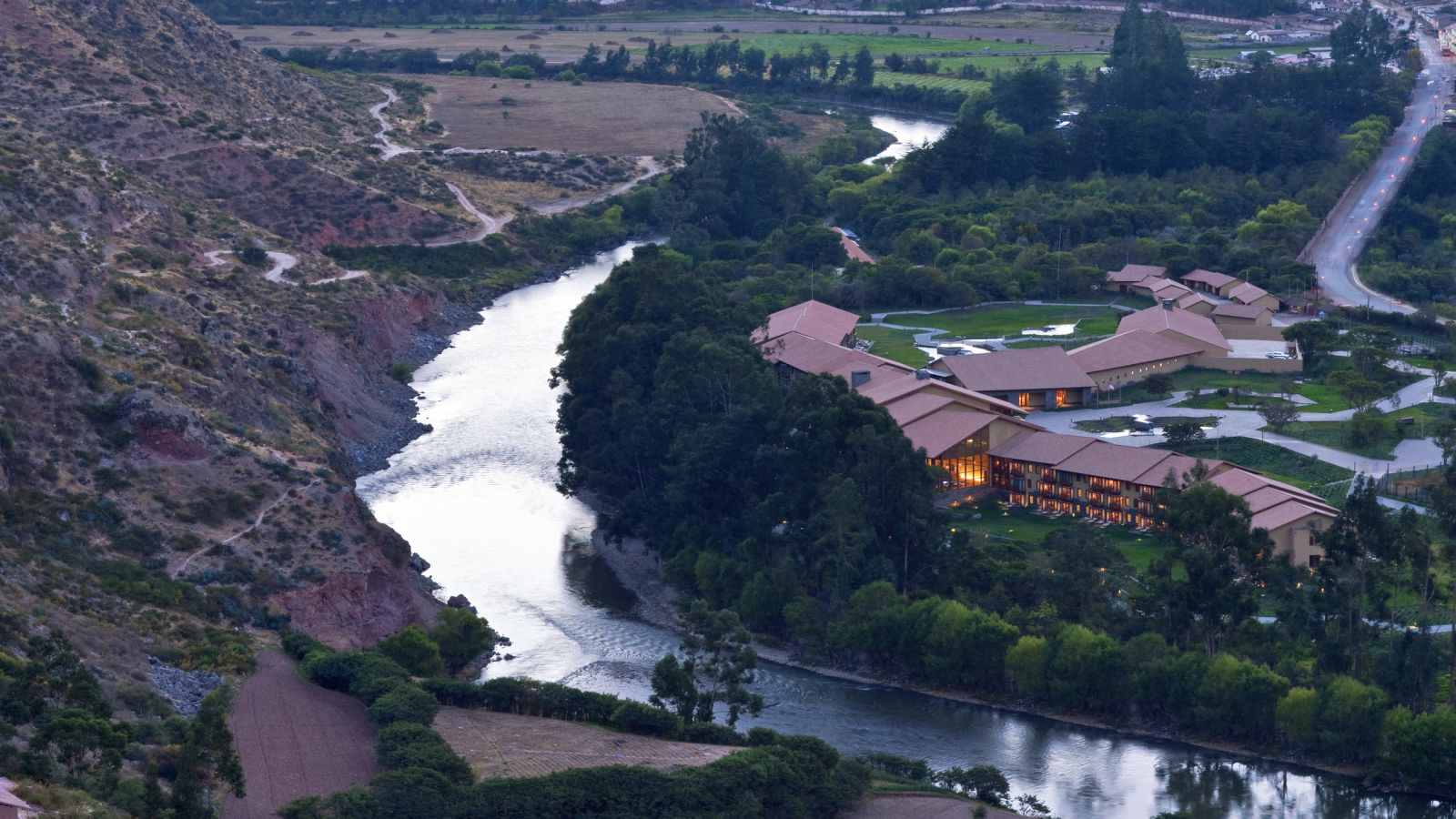 Featuring traditional design, the tastefully decorated guest rooms at Tambo del Inka have private balconies offering uninterrupted views of the rustic landscape. All rooms are equipped with LCD TV, iPod docking station, and marble bathrooms. Air-conditioning in the room cannot be adjusted though. Service can be good but can also be really slow. This is caused more by language barrier. Most staffs do not speak good English and communication can be a real challenge. But staffs are generally nice and accommodating. This more than compensates for their lack of ability (sometimes) to communicate properly in English.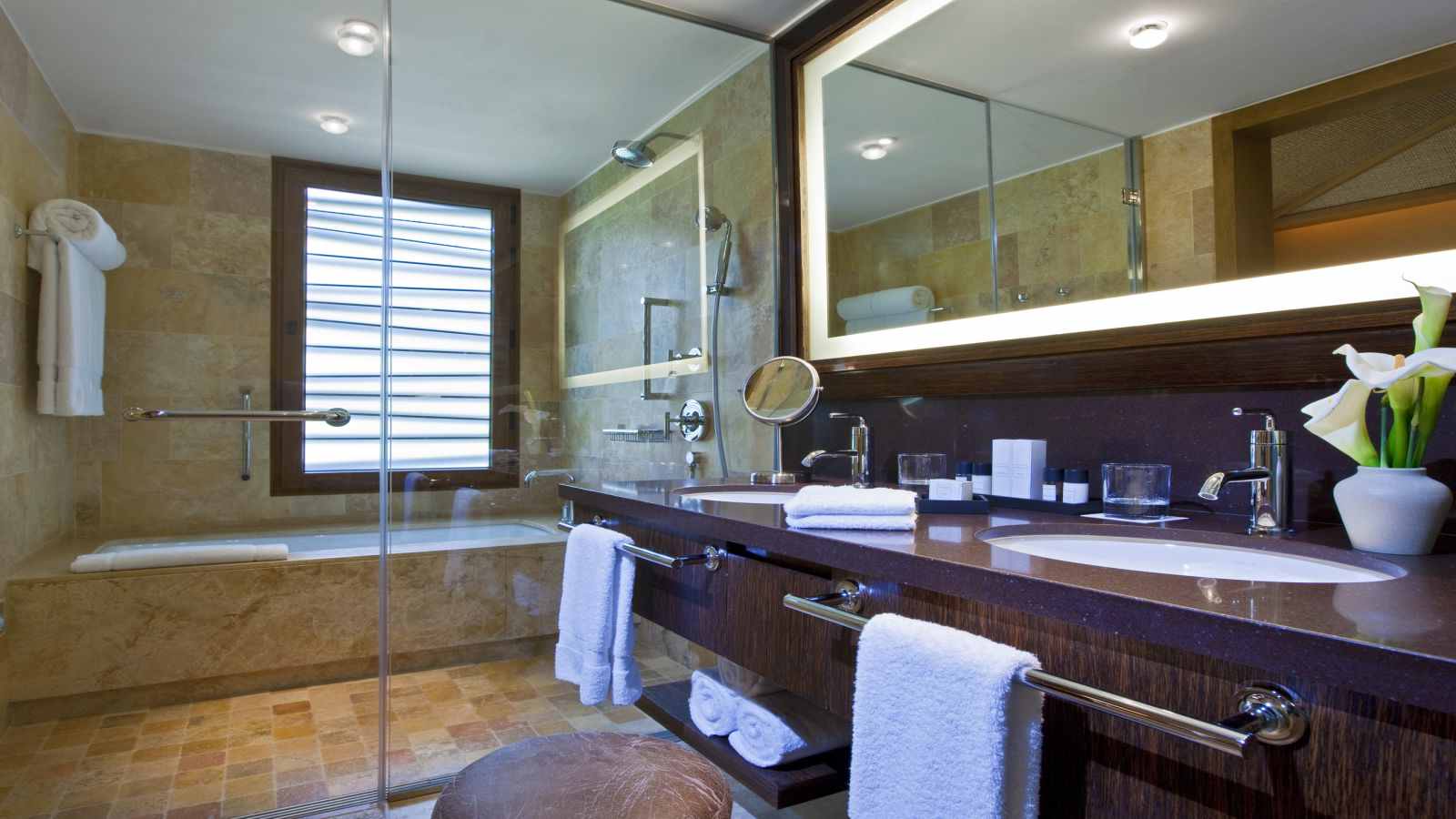 Except for its location, a stay at Tambo del Inka may feel overpriced and overrated sometimes. Just to cite an example you could end up paying 3USD for a glass of milk. That is on top of paying at least 450USD per night for the room plus paying for the meals. You have to pay for other services too which adds to the budget constraints. Breakfast is not offered for free unlike in other luxury hotels. But for those who like to explore and hike to Machu Picchu, Tambo del Inka can be the perfect place to stay. It is even more helpful for those needing to adjust to altitude prior to climbing to Cusco considering Tambo del Inka's elevated platform.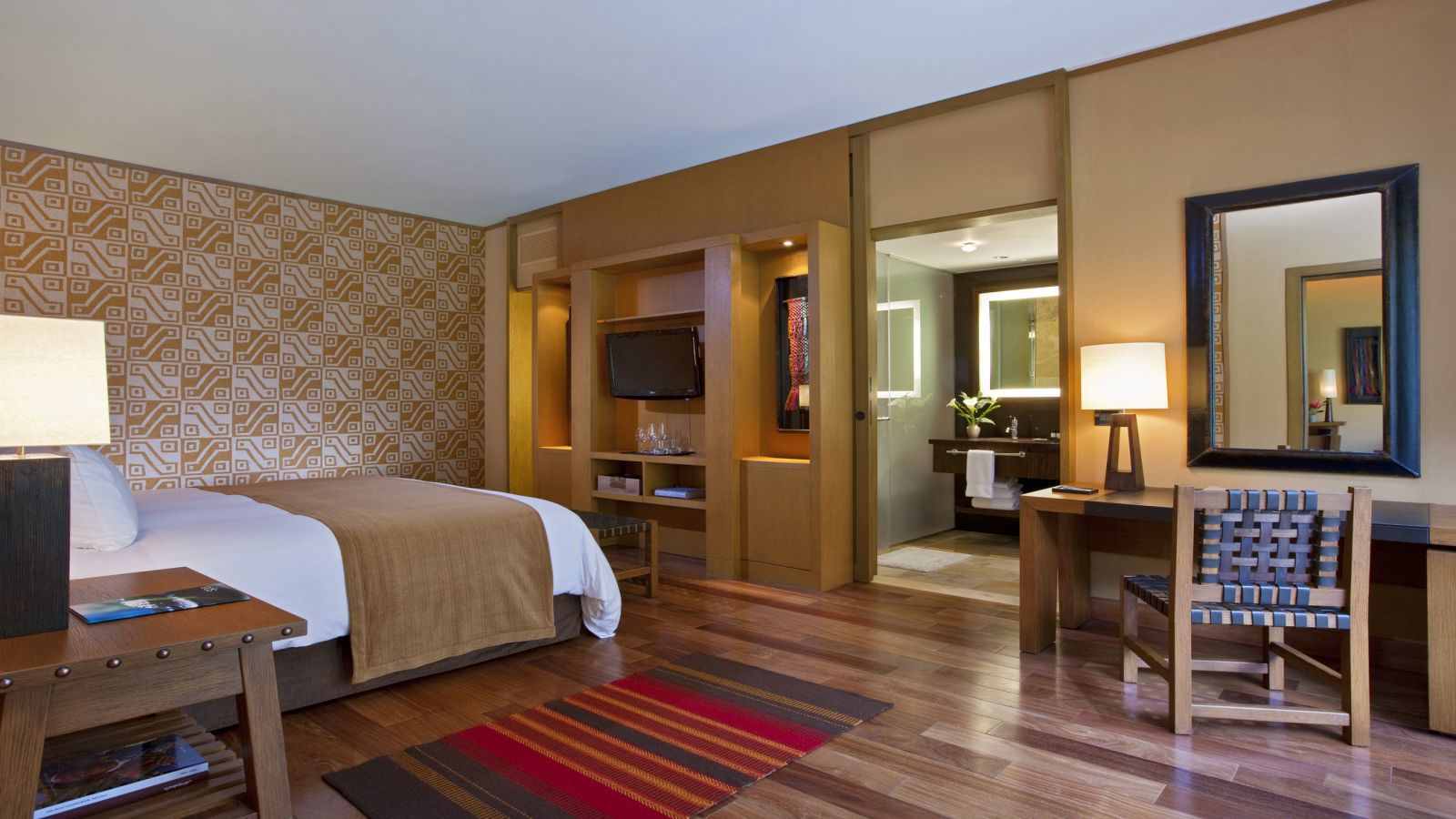 When it comes to food there is a good selection on offer at Tambo del Inka. For a more traditional taste, Hawa restaurant serves mouth-watering new Andean cuisine concocted with organic, homegrown ingredients. For lighter snacks and cocktails, Kiri bar and terrace is the best place to be. Hotel guests can enjoy a daily breakfast buffet for the right fee. Alternatively guests can enjoy the privacy and luxury of their own bedrooms through private dining. Guests wake up to the chirping of the birds and the sun-kissed clay-colored mountains to greet them in the morning. But if nothing satisfies your taste buds at the hotel, you can always visit the neighboring towns.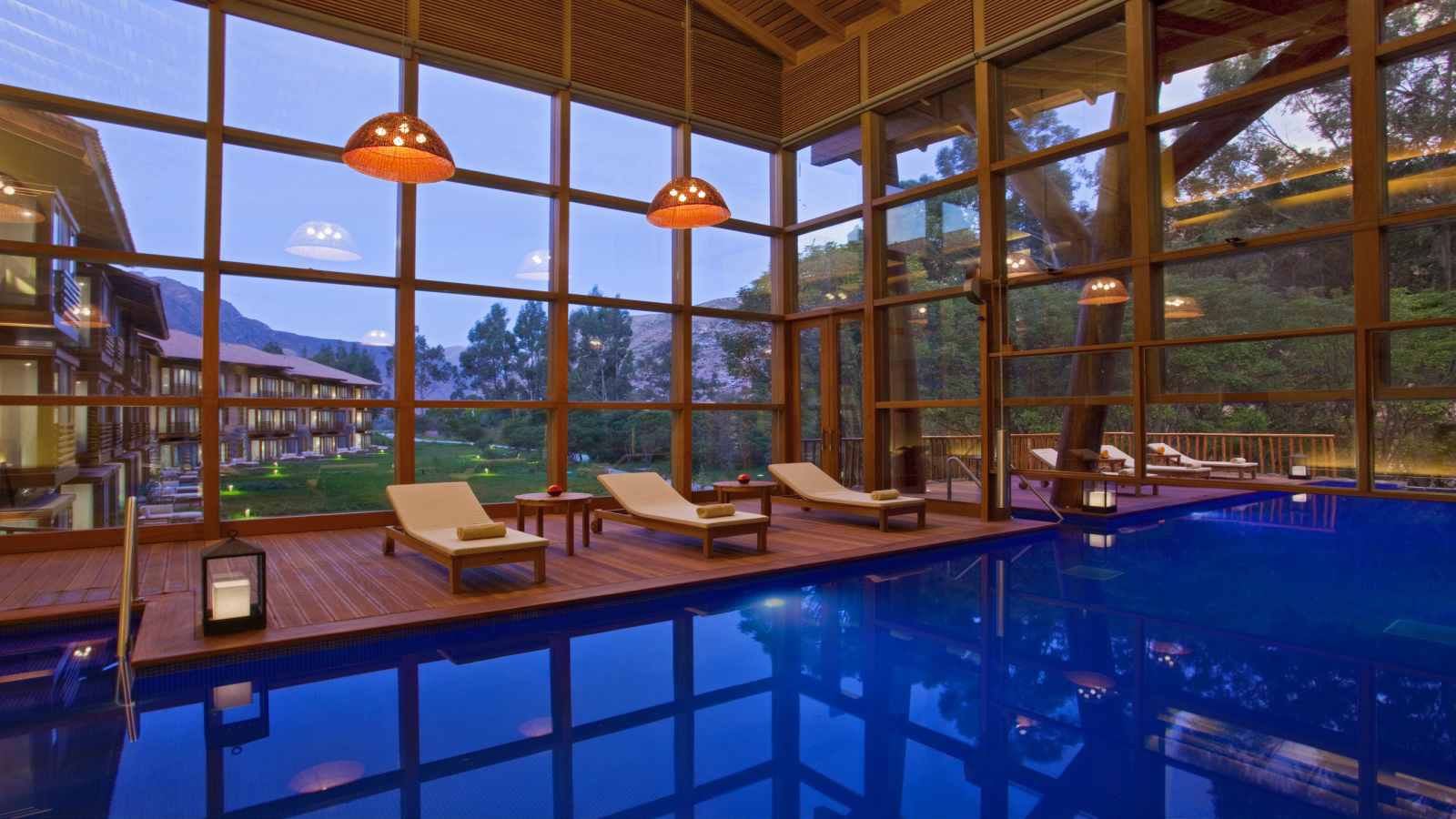 Tucked away at the foothills of a mountain range, guests can truly enjoy ultimate privacy and relaxation. There is a fitness center equipped with state-of-the-art facilities to stretch their muscles in. Or they can luxuriate in the warm Jacuzzis or unwind in the cozy lounge. The lounge also has a classic pool table and a variety of board games. For those seeking a more adventurous stay, Tambo del Inka also has a partnership with Tikariy travel agency, which can help arrange tours around the city.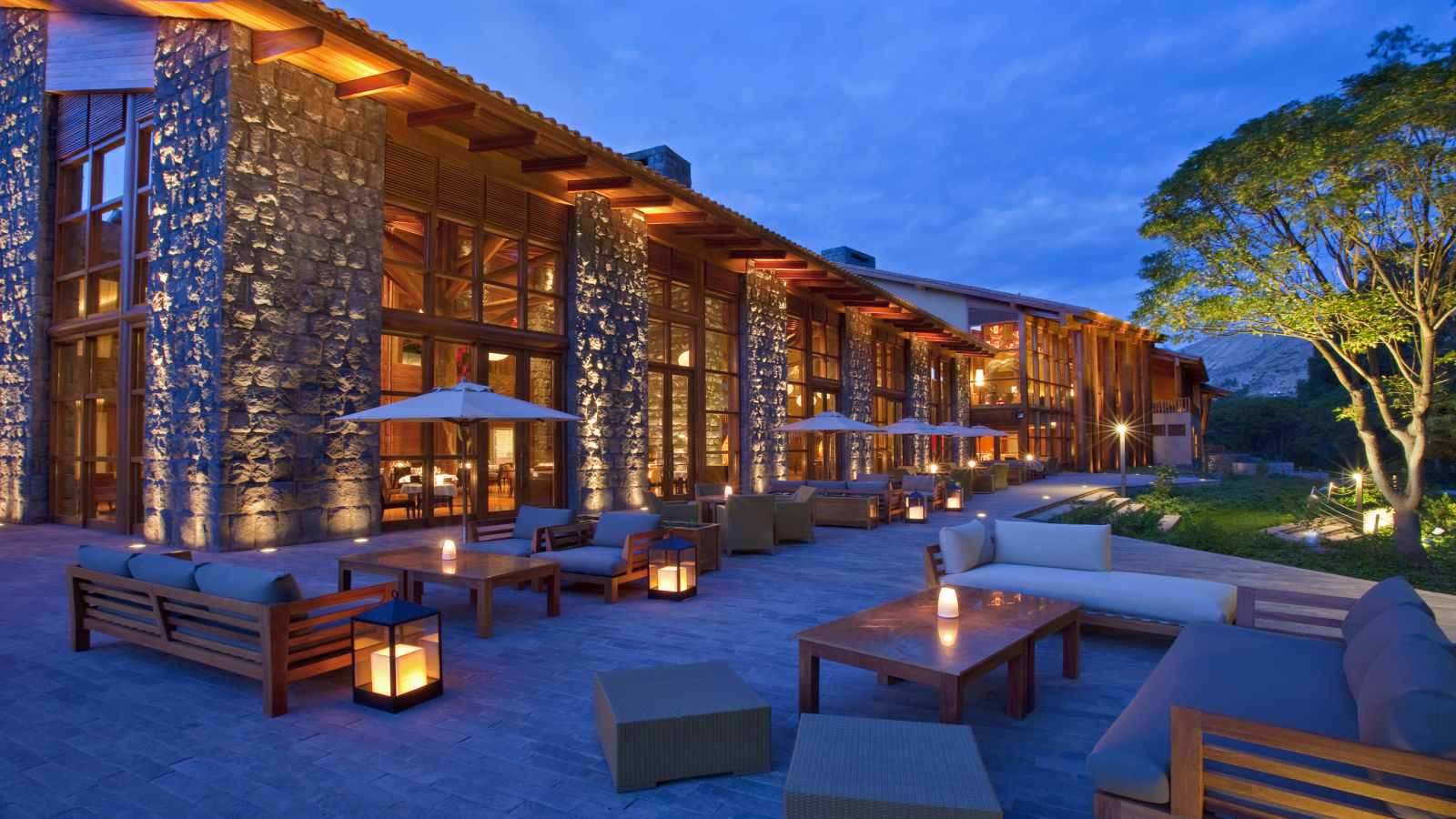 Other facilities and activities provided at Tambo del Inka include canoeing, hiking, cycling, horseback riding, sauna, fitness center, spa massage, indoor pool (all year), bicycle rental, and games room. To top it all of, includes a visit to the world-famous Machu Picchu, which is 38.6 km. As Tambo del Inka has its own private train and train station, distance is not a problem. What's a better way to spend time in the hotel and the famous Cusco if not to visit the iconic Machu Picchu? On the other hand, guests are more than welcome to visit Palacio del Inka, a Luxury Collection Hotel. It is located in Cusco, just 1 hour and 30 minutes from Urubamba by car. It is worth noting that guests need not use the Hiram train since the train station to Machu Picchu is at the hotel. The normal train also utilizes the hotel station making travel and accessibility a lot easier for hotel guests.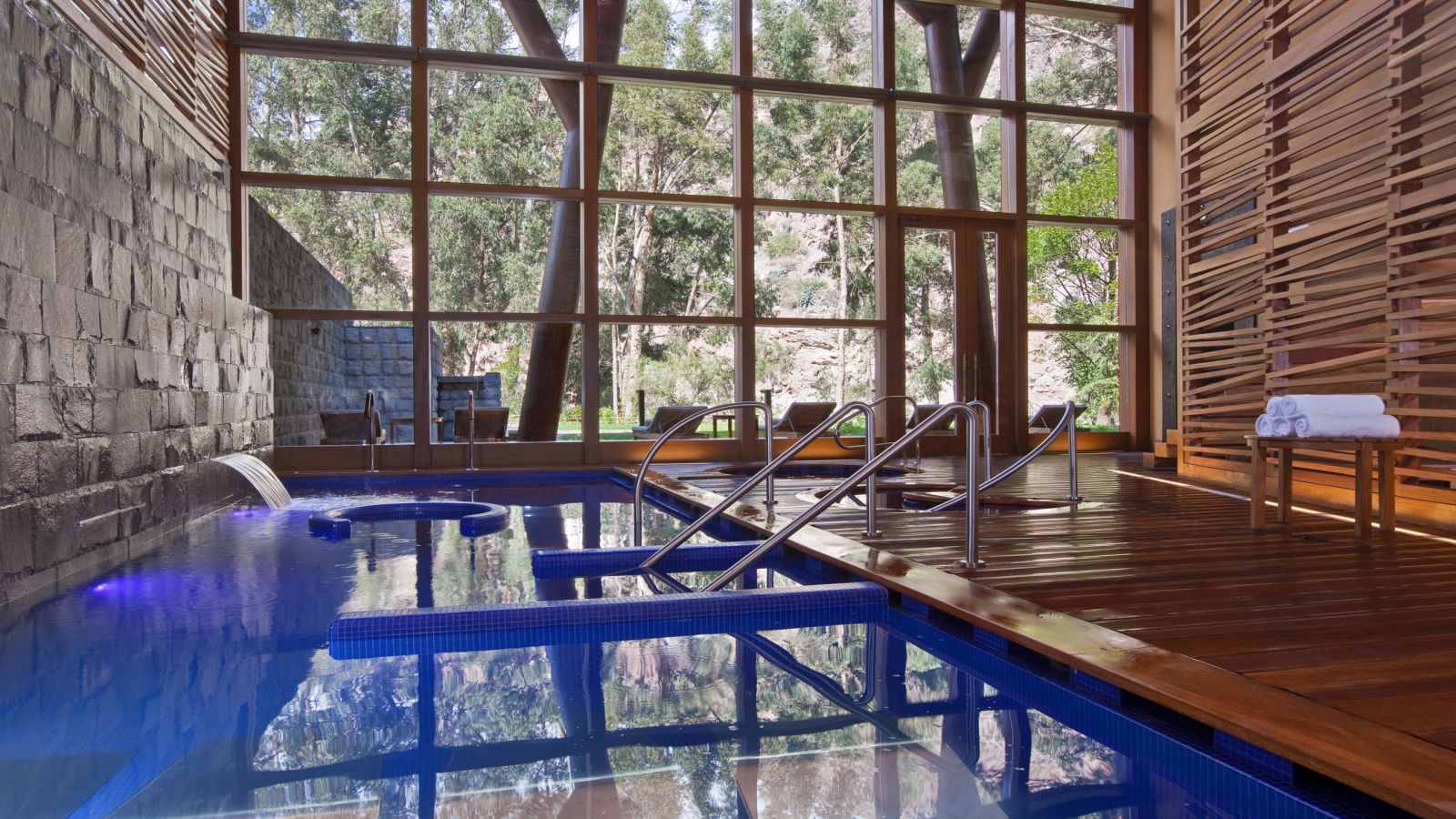 With beautifully kept gardens and accommodating staff, Tambo del Inka is truly one of the best hotels in Cusco. The river runs immediately behind Tambo del Inka, which makes the hotel even more inviting. A beautiful hotel backed by stunning mountain views with a river that runs through it, Tambo del Inka is sure to offer one of the best hotel experiences in South America. Definitely worth trying and exploring if not just visiting while considering a visit to one of the world's famous landmarks – Machu Picchu.