If there's one thing that gives Ramada Sibiu Hotel a distinct advantage over other hotels in the area, it will be its location. The hotel is centrally located and is only five minutes away from the city center. Access to contiguous places is readily available to boot as Ramada Sibiu Hotel provides car rental. Păltiniş, a mountain resort known for hiking and skiing, is only 15 miles away from the hotel. Voineasa, a treatment resort, is 27 miles away. The nearest airport, Sibiu International Airport, is only 2.5 miles away. With plenty of places to explore in the city itself, Ramada Sibiu Hotel's location is definitely a major draw for many.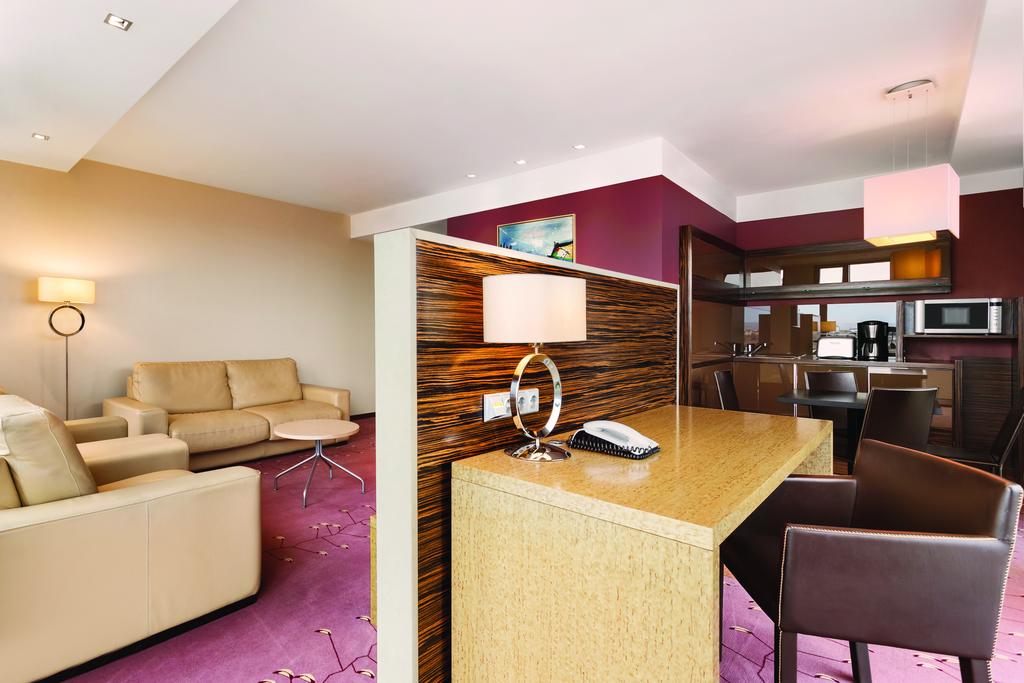 Rooms at Ramada Sibiu Hotel are equipped with basic amenities including free Wi-Fi, complimentary toiletries, a hairdryer and flat screen TV. However, there are no bathrobes, slippers, or body lotion so guests must come prepared with such basic amenities. Some of the rooms are equipped with a seating area for guests to relax in after a hectic day. Some also have terraces. The hotel provides a fitness center and an onsite bar. Private parking is available on site. For last minute shopping, guests will find a gift shop within the hotel's premises.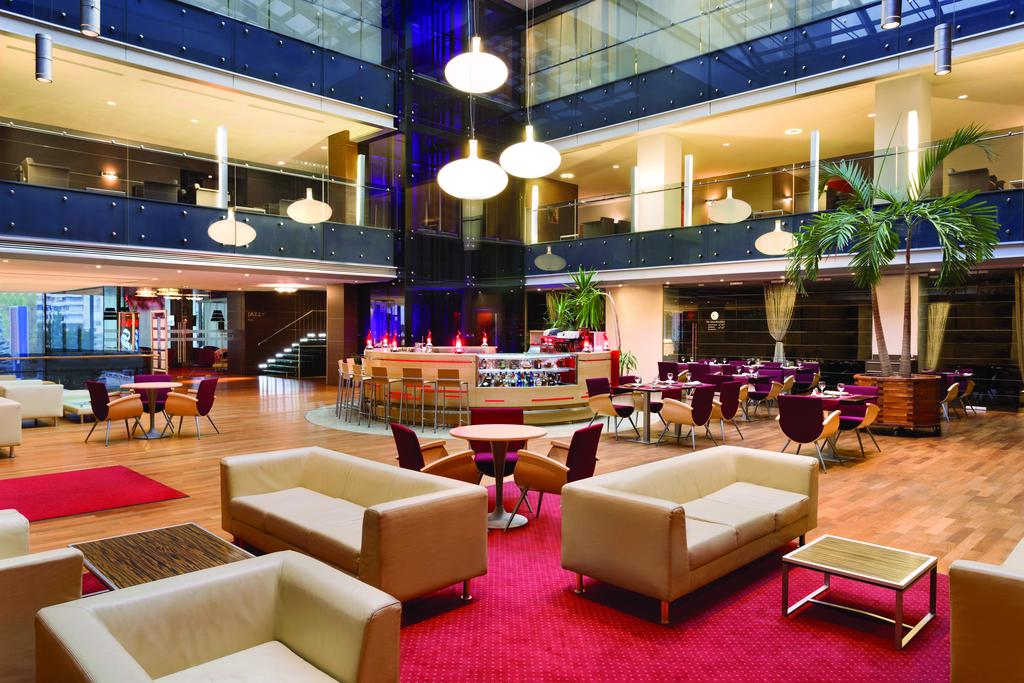 Although the hotel is often praised for its location, other aspects of the hotel is a big letdown including rooms' temperatures. There seems to be a huge problem with the hotel's air-conditioning and it appears to have been ongoing. Although it is cold outside, rooms often 'burn' in 27 to 28-degree heat. No matter what tricks guests try, the thermostats don't budge. Complaints are often met with, "We will check," by staff but hours later, nobody shows up. What would have been a relaxing holiday turns out to be a 'hellish' stay for some guests since they end up staying in very hot rooms. If this doesn't put you off, perhaps considering staying at Ramada Sibiu Hotel during mild weathers.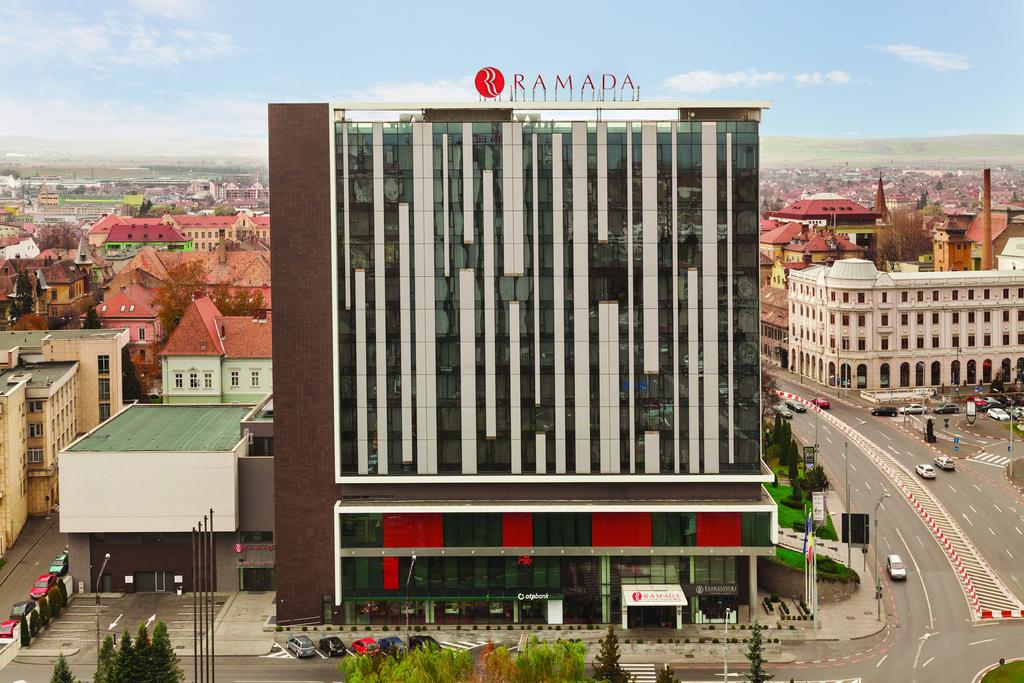 Though guests' thermostat complaints are easily brushed off by staff members, the people behind Ramada Sibiu Hotel are still often praised for their friendliness. Service may not always be on par with other hotels but at least prospective guests can be guaranteed that they will be greeted well and not be treated like 'invisible guests'. One of our team members actually stayed in the hotel and tried it for himself. He was given a room on the 10th Floor from which he enjoyed sweeping views of the city. Room 1010, where he stayed in, was very spacious. The room even had its own living room and a kitchen.
Other rooms, on top of their impressive design, also offer sweeping views of the historic city as well as the lush mountains. Guests can even enjoy breathtaking views from the lift itself. Service by the doorman is notable while the breakfast spread at the hotel's restaurant is said to be excellent too.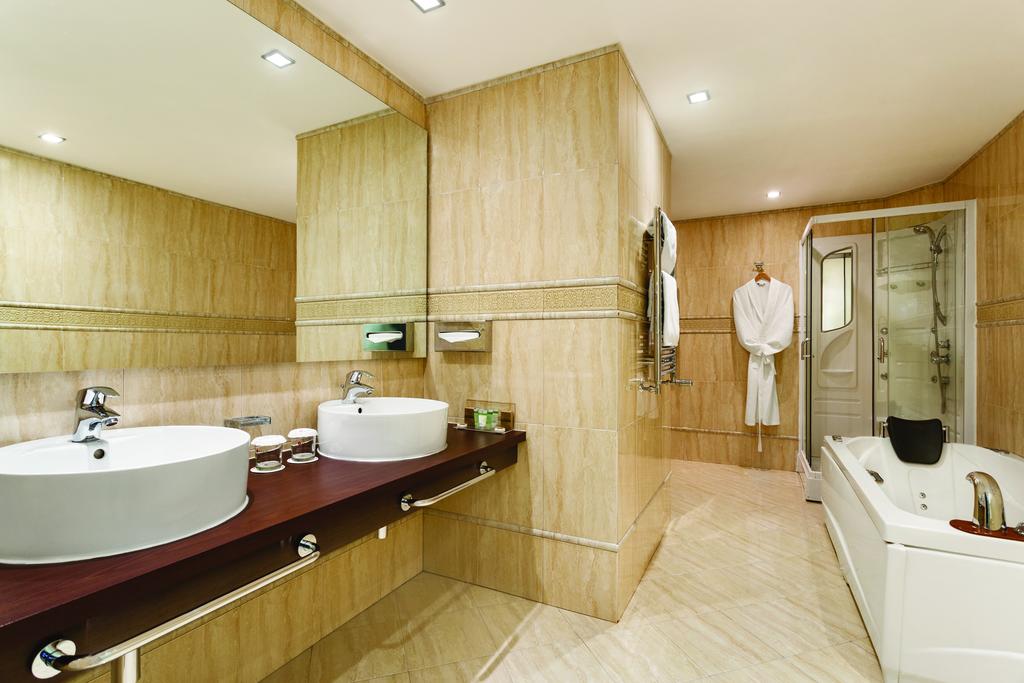 Cleanliness and proper hygiene can be other issues guests might have to contend with. Dirty cups left with something sticky, nail tips left behind by previous customers, bathrooms that had not been cleaned properly; these are just some of the nightmares guests might have to experience. Add to that, bed linens that are clearly old and king size beds that are covered with queen sized cheap duvets. So if you're particular about your room being squeaky clean, you might want to double check your room before checking in. It might save you time, money and, most importantly, avoid frustrations.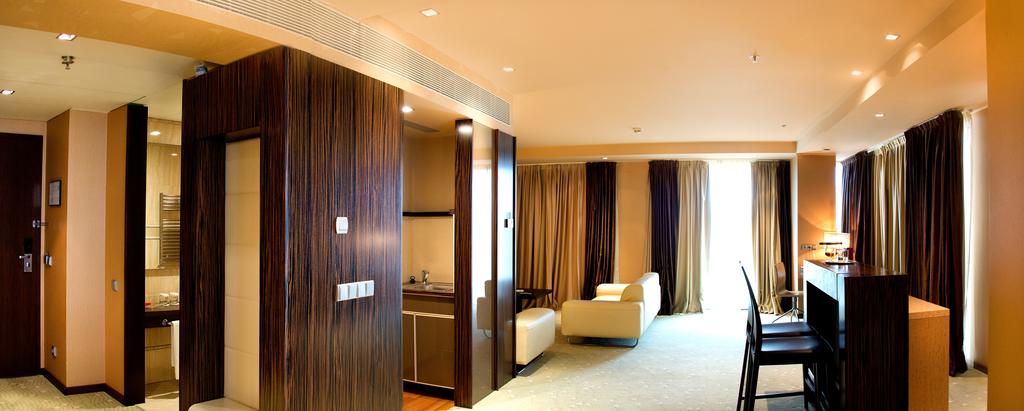 Staying at Ramada Sibiu Hotel can either be a hit or miss. If you end up in a spotless room, then you know you're in for an amazing stay. A beautifully designed hotel combined with good, friendly service from staff definitely make for a memorable stay. However, if you end up in a room that seems to have not been visited by a housekeeper prior to your stay, then it will be a completely different story. Do remember that if you're unhappy with the room you get booked into, you have every right to demand for a different room. No hotel will deny you that right. You're paying for your stay after all.
That said, we hope that you will have a truly pleasant stay at Ramada Sibiu Hotel while enjoying the old world charm of the city of Sibiu in Romania.