The Langham Chicago is perfect for anyone seeking to enjoy American hospitality with a touch of British flair. Strategically located in the heart of Chicago, The Langham Chicago exudes effortless luxury combined with stylish comfort and modern convenience. Comprising 268 guest rooms and 48 suites, each room and suite are designed with the discerning traveler's comfort in mind. Warm color tones accented with rich textiles and dark woods create a welcoming and open spaces. Floor-to-ceiling windows allow guests to enjoy sweeping vistas of the Chicago skyline and the Chicago River. Nature blends seamlessly with today's modern conveniences, making every room a comforting place to relax in.
[button link="https://www.hotelscombined.com/Hotel/The_Langham_Chicago.htm?a_aid=63056″ color="red" newwindow="yes" rel="nofollow"] Click here to Book Now![/button]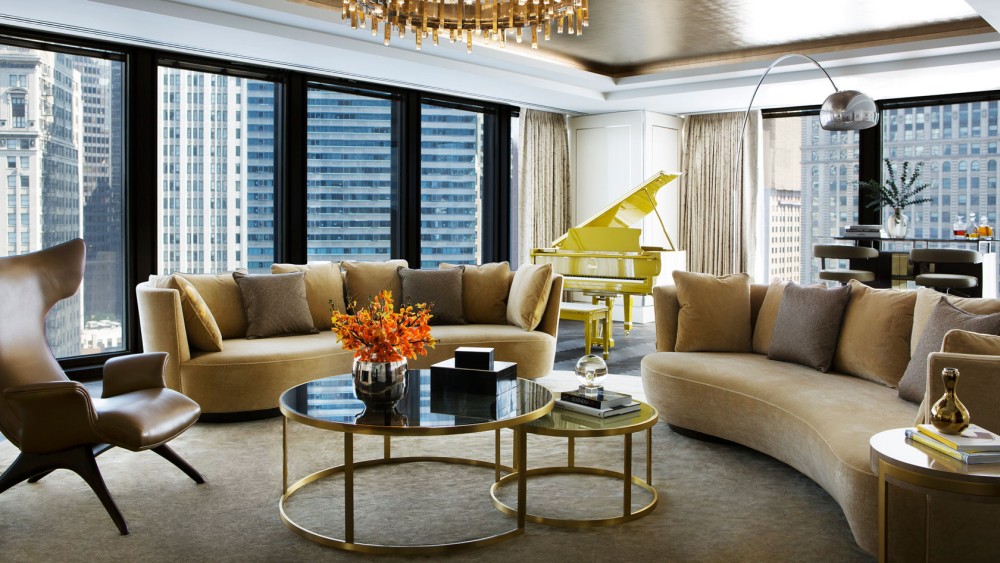 Even the hallways to the rooms are an eye candy as they feature wood paneling and remarkable lighting. Dubbed as some of the most luxurious in the area, even the standard rooms at The Langham Chicago are equipped with very spacious beds, 50″ TVs, marble and granite bathrooms, a modern and large shower areas. Rooms are also provided with a mini bar, robes, slippers, magazines, snacks and almost anything a guest may need a very thoughtful touch.
But like any other hotel, not all is perfect at The Langham Chicago. Sometimes it's the little things that matter. Some have stayed at The Langham Chicago only to find that although a bottle of conditioner was provided, there was no shampoo. Probably a tiny snafu but if you were already halfway into taking a shower and realize too late that there was no shampoo, this can ruin what could have been an enjoyable shower. Sometimes after a long and arduous flight, all a guest wants is a long and warm shower with all the necessities on hand. Unfortunately, service at The Langham Chicago can be a bit slow. But then again this is just a tiny gaffe.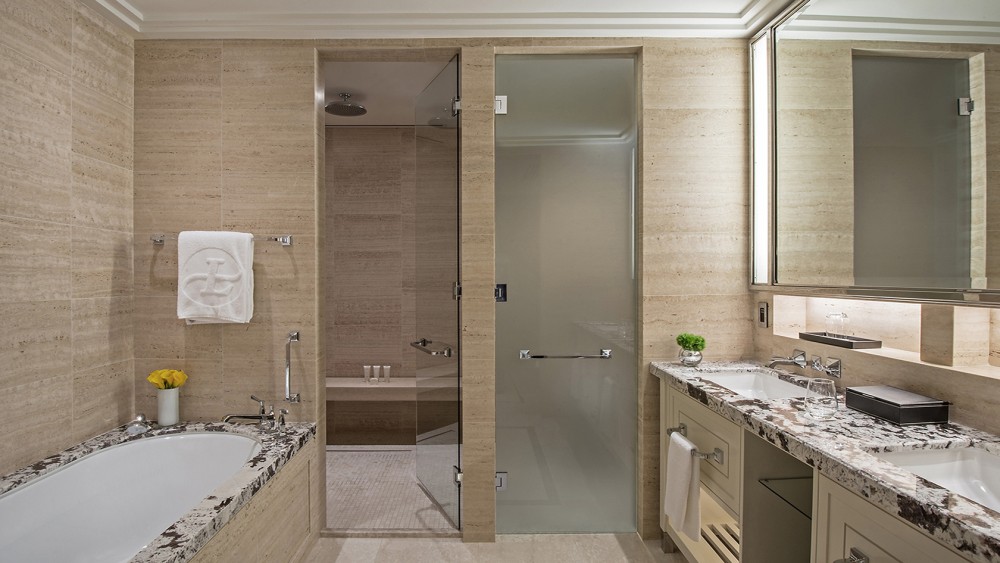 You might also find out later that there is no turndown service at The Langham Chicago. A bit of a deterrent if you're staying for more than one night. Not all rooms are sound proof so getting awakened at two or three in the morning as guests in other rooms return for a late night out is not nice either. With a price tag of $459, not all standard rooms are spacious so guests might feel a bit ripped off. Perhaps this is something The Langham Chicago can look into along with the turndown service and ensuring availability of basic necessities like shampoos.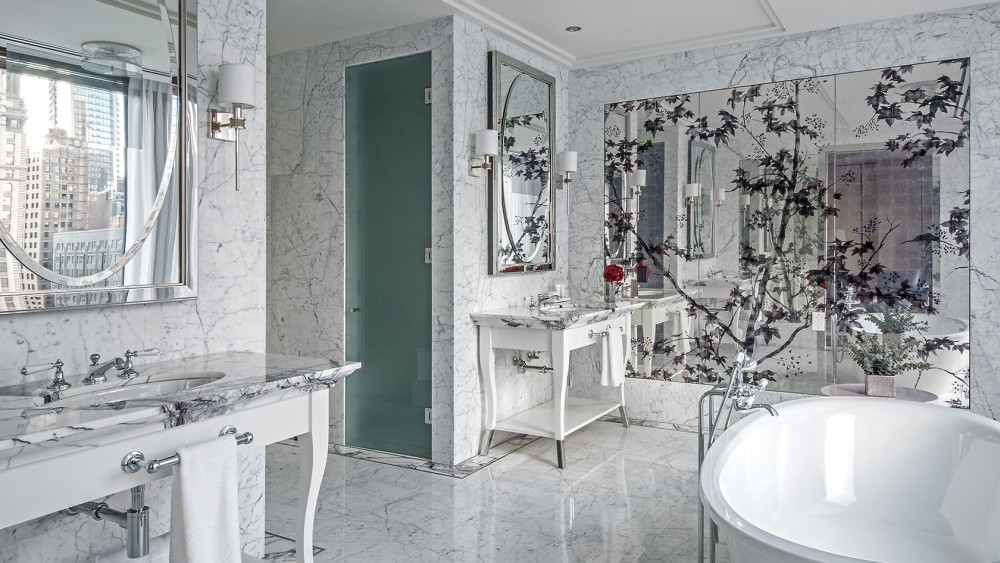 However food choices at The Langham Chicago are aplenty. Food can be a bit pricey though. An expensive treat, the breakfast buffet should include more made-to-order choices. At Travelle restaurant and lounge, guests can discover and sample Chef Tim Graham's contemporary take on Seasonal American. For a taste of classic heritage, guests should try the Langham Afternoon Tea with Wedgwood combined with views of the stunning Chicago skyline in the equally stunning lounge, Pavilion. The bar can get pretty crowded on a Friday and the drinks can be a bit pricey at $30 for two Stolis. But if guests have had enough of the food at The Langham Chicago, a delectable breakfast buffet is available at the hotel right next to the Stuttgart airport.
Occupying the entire fourth floor, the Chuan Spa is perfect for rejuvenating your body and soul. It has a nice pool, a hot tub set at just the right temperature, a steam room and heated chairs inside the locker rooms for guests to use. There is also a lovely relaxation room near the spa that is part of the package. Guests can enjoy a workout session in The Langham Chicago's state-of-the-art fitness studio or take a dip in their indoor pool. There is a wide range of treatments inspired by Traditional Chinese Medicine on offer, all guaranteed to pamper the senses. This ensures that at The Langham Chicago, guests can stay fit and healthy even while traveling.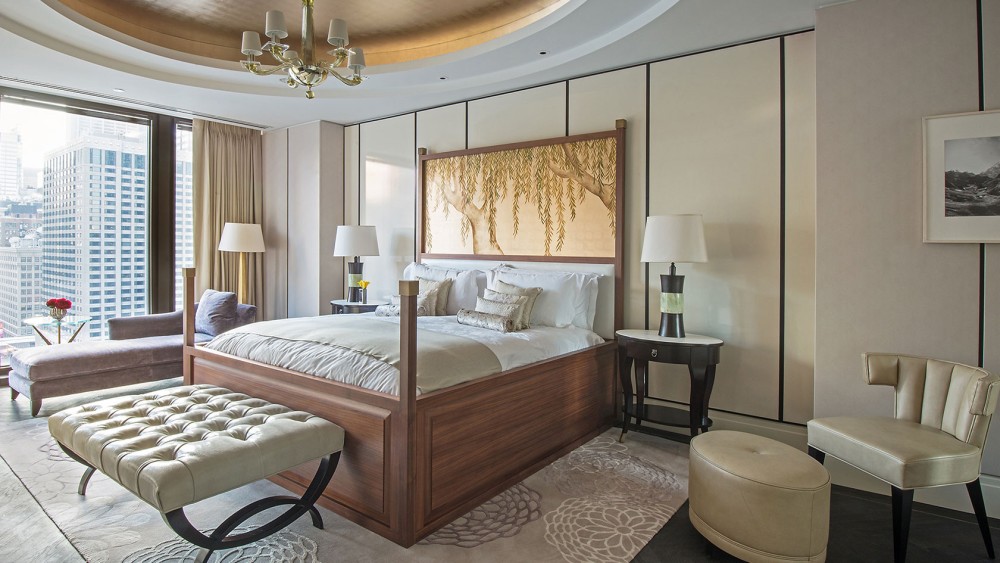 With an enviable riverfront location in downtown Chicago, The Langham Chicago is only a stone's throw away from major attractions both north and south of the river. It is only a few minutes' walk or short drive from the Loop, Grant Park, Magnificent Mile, Millennium Park, and Navy Pier. The Langham Chicago is on par with the Ritz but a little more hip and a little less straitlaced than the Ritz. The Langham Chicago is very new, only less than a couple of years in existence so not many people outside Chicago are familiar with the hotel. This can be a good thing or bad. Good in a way that it remains a hidden gem and therefore less crowded than other luxurious hotels in the area. It can also be a downside because getting to it can be a bit confusing. But give it a little more time and it is sure to become one of the most popular in town.