As &Beyond Phinda Homestead, 4 bedroom air-conditioned safari villa with outdoor showers in two main suites, is a sole-use private safari villa, you will have an entire team of staff at your disposal, including a ranger and tracker, as well as a 4×4 safari vehicle.
It is an amazing place, has incredible staff, exceptional cuisine, surprising experiences and so much fun. Because of that and many more:
[box type="info"]&Beyond Phinda Homestead is our Editor's Choice luxury safari villa of summer 2014[/box]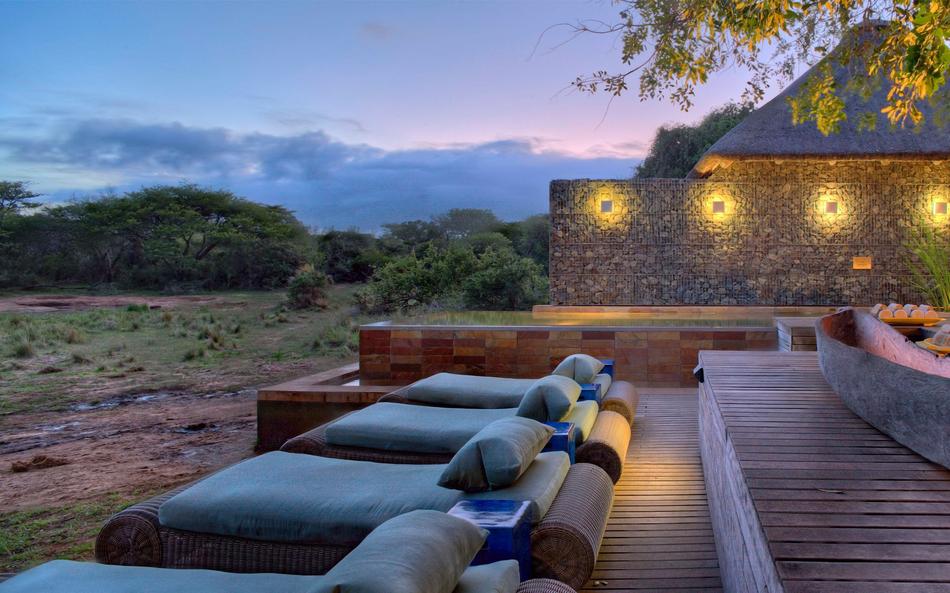 &Beyond Phinda Homestead is home to Africa's Big Five (lion, leopard, elephant, buffalo and rhino), as well as 415 bird species. The reserve is particularly well known for close-up sightings of the elegant yet elusive cheetah, as well as the rare black rhino.
Contact:
website: www.andbeyond.com
email: contactus@andBeyond.com
phone (US Toll Free): (888) 882 3742