If you are planing a luxury trip to Maldives you cannot miss Jumeirah Dhevanafushi Hotel. I'll tell you why below.
Jumeirah Dhevanafushi is situated in a unique position of extraordinary beauty surrounded by unspoiled coral reefs, 10 kilometres from the nearest island. The uninhabited island covers an area of 44,000m² plus a unique 'water village', separated from the main island by 850m of pure coral reef.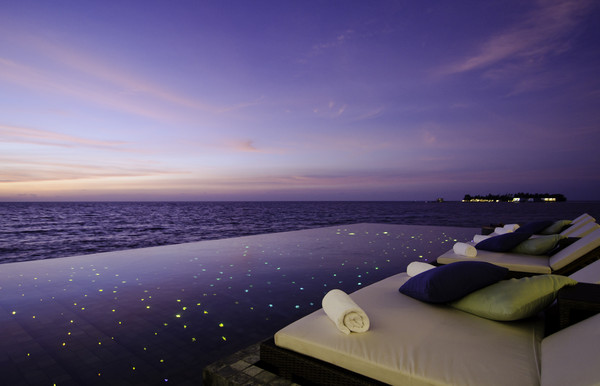 Thirteen beautiful Beach Revives are perfectly positioned by the ocean, while eight Island Revives and a unique Island Sanctuary lie nestled amidst areas of rich flora, creating a distinctive residential feel. Inside each spacious villa, there is ample room to relax and enjoy the sunrise or sunset through large sweeping windows. Guests can enjoy the breathtaking view from extravagant day beds on a private open deck, a private beach and a private garden.
Spacious bedrooms with timber flooring and high ceilings include a separate study area, decorated with neutral colour palettes, infusing peace and calm; while a spacious open bathroom and shower create a space of graceful elegance. Guests are spoilt for choice with their own private beach or garden or comfortable day beds on open decks.
The choice of villas on the mainland includes:
13 Beach Revives (206 m2)
8 Island Revives (306 m2)
1 Island Sanctuary (600 m2)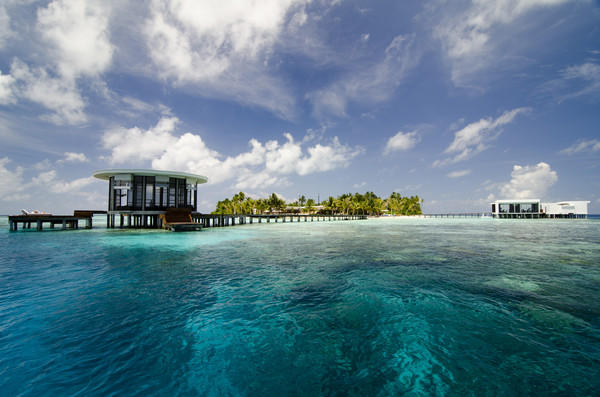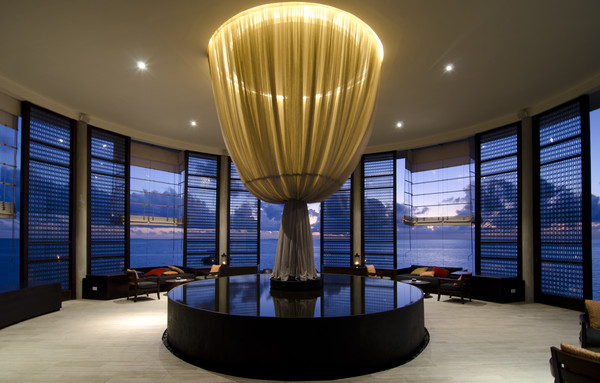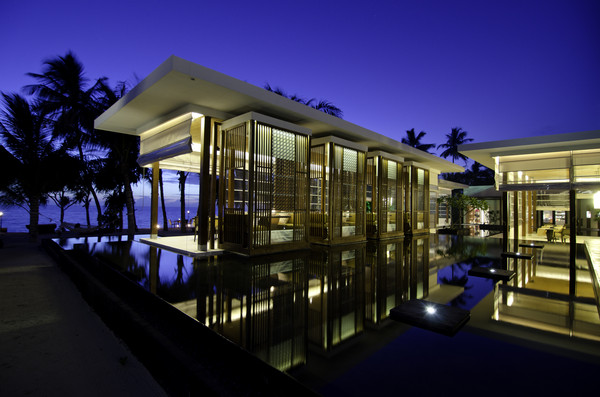 Main Island Restaurant. The beautifully designed spaces are the ideal place for guests to relax and enjoy the tranquillity of the library, to read a book or to simply enjoy the breathtaking views of the ocean. Azara is the perfect place to enjoy the freshest and most exciting cooking. From a lavish breakfast offering freshly baked pastries, a wonderful selection of fruits, vegetables, hot and cold dishes, to tempting lunch and dinner à la carte menus, Azara is a celebration of innovative menu creation and perfect execution. The perfect cocktail can be found in Khibar.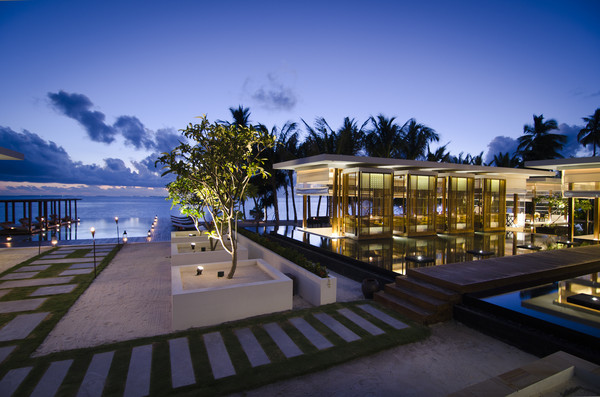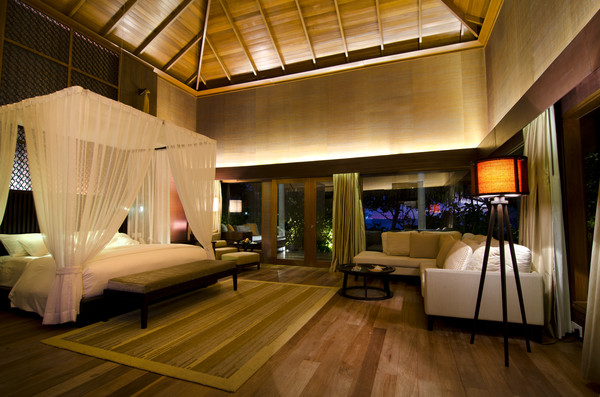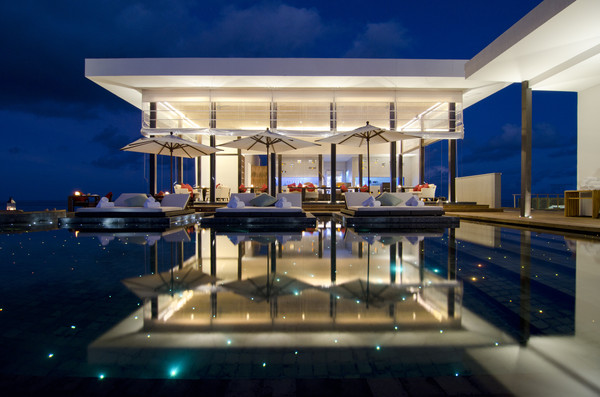 The Ocean Pearls' Restaurant. This unique setting is pure luxury. For days of languid relaxation, a personal butler and chef are only a phone call away and available to serve breakfast, lunch or dinner in the privacy of your water villa. Alternatively, guests can relax and enjoy the spectacular views at the exclusive restaurant where the choice of cuisine is equally special. The chef is on hand to guide through the menu, introducing a range of the freshest seafood.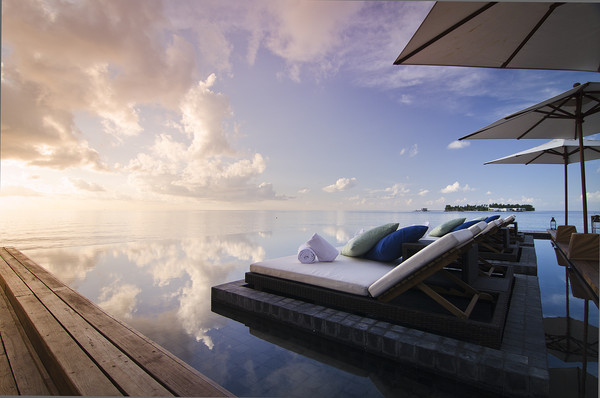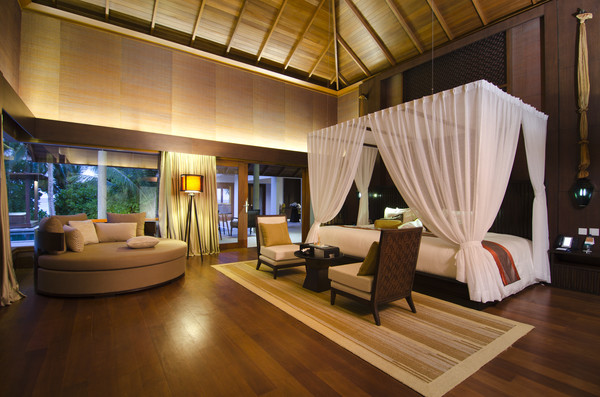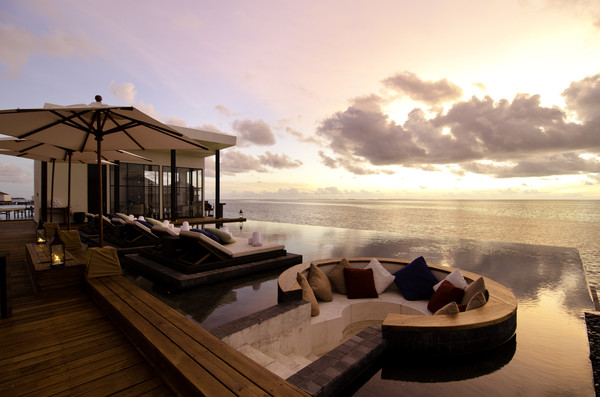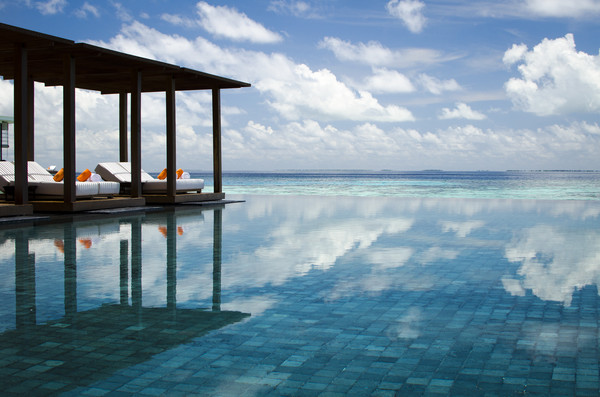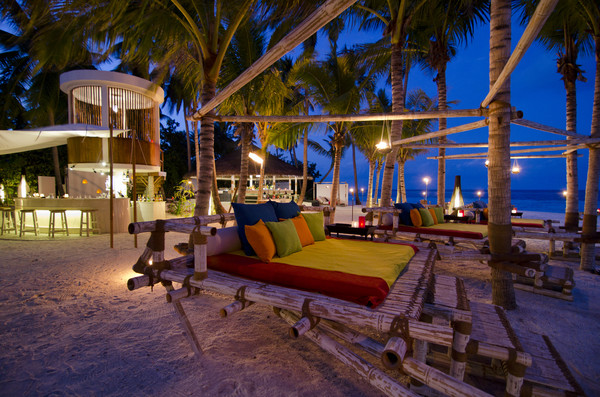 Casual Beach Grill. The Maldivian night sky with its celestial show of outstanding beauty makes Mumayaz the perfect destination for dining under the stars. Follow the candle-lit path to your table and recline on majlis-style seating while sipping a perfectly chilled cocktail. The menu is simple and expertly prepared offering diners a choice of the freshest appetizers, seafood and grill specialties.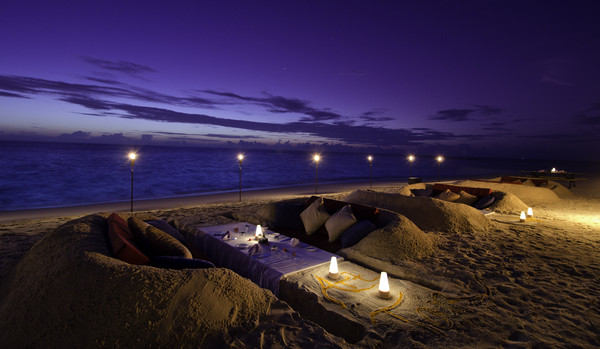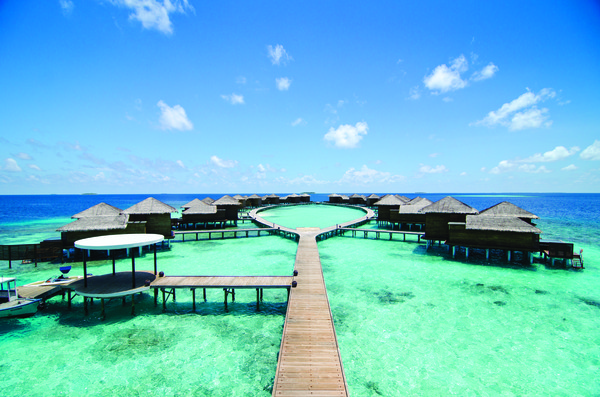 A short boat ride away from the Main Island, Jumeirah Dhevanafushi's water village "The Ocean Pearls" is laid out for the most discerning luxury traveller. With 14 Ocean Revives and two Ocean Sanctuaries villas, guests can spend unforgettable days and enchanted evenings overlooking the Indian Ocean, experiencing a truly unique level of remote luxury from the comfort of their own private villa.
The choice of villas in the water village includes:
14 Ocean Revives (270 m2)
2 Ocean Sanctuary (340 m2)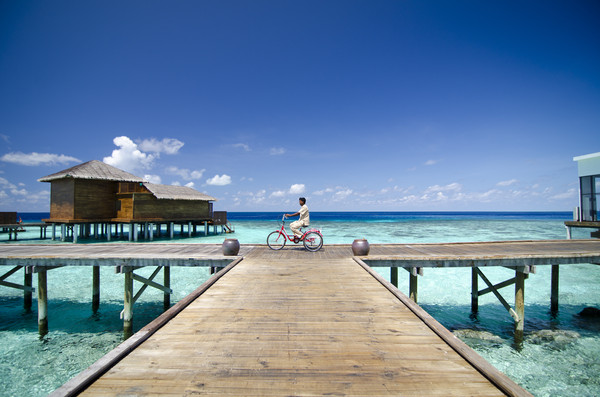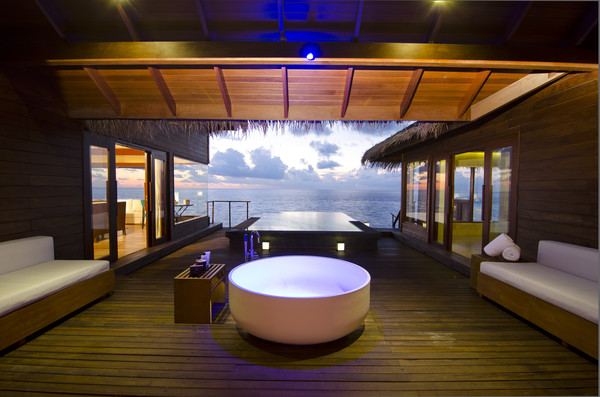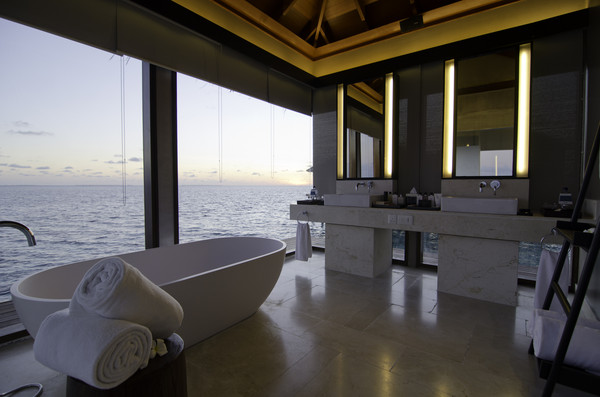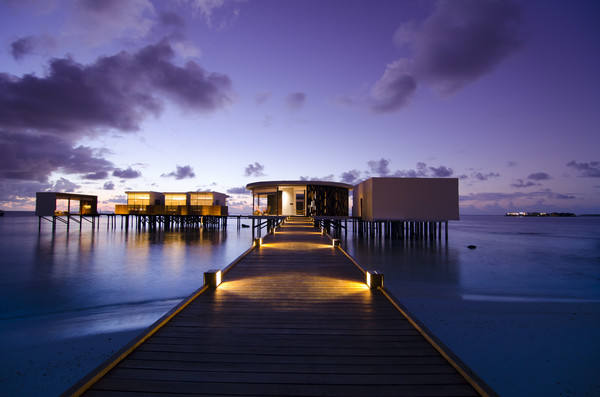 The spa covers 1,700m² and includes 3 private over-water treatment rooms and one VIP room, hammam, steam, sauna, incorporated in the treatment rooms. Rasoul Chamber (traditional Middle Eastern cleansing and exfoliation treatment, using mud, steam and oil) will be added at a later stage.
The range of individual treatments makes use of traditional and alternative therapies, with skilled masseurs creating absolute harmony. Talise Spa specialises in treatment rooms for couples and is set in luxurious surroundings which include a yoga platform over water and a viewing jetty to sit and enjoy the breathtaking sunsets.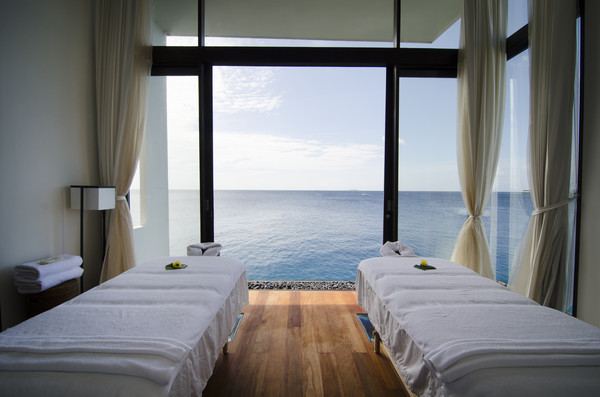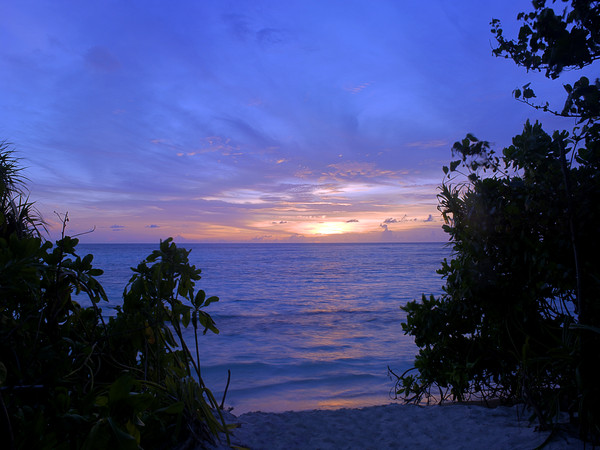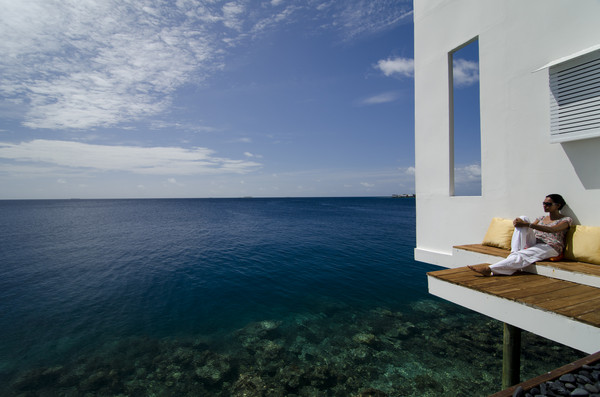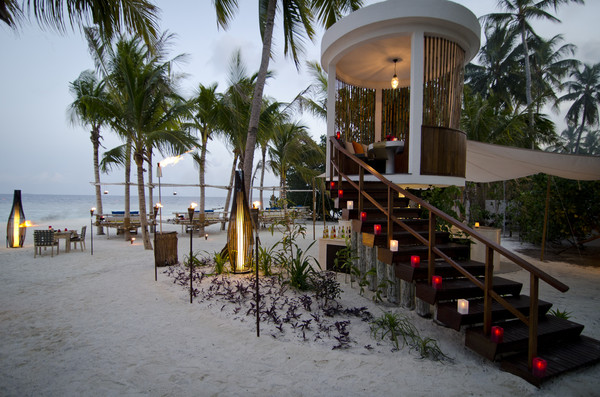 Jumeirah Dhevanafushi Hotel Location
Jumeirah Dhevanafushi is located in the Gaafu Alifu Atoll of the Maldives, 400 km south of the capital city of Malé. Guests arrive at Malé International Airport and board a short 55-minute domestic flight to Kaadedhdhoo Airport in the south atoll. From there, guests are transported by a 15-minute speedboat ride to a secluded world of breathtaking luxury.