Dubbed as Arenal's jewel, Nayara Hotel Spa & Gardens is one of Costa Rica's hidden gems. Exuding warmth and comfort, Nayara Hotel Spa & Gardens is surrounded by nature, bathed in beautiful gardens and offers a glimpse of the Arenal Volcano weather permitting. Their casitas, suites, and villas are installed with large screened windows to bring in nature seamlessly. Light seeps through the interiors, from the bedroom to the private gardens with rain showers, to the private terraces with secluded Jacuzzis. While from the inside guests get to enjoy the lush surroundings from the comforts of their bedrooms.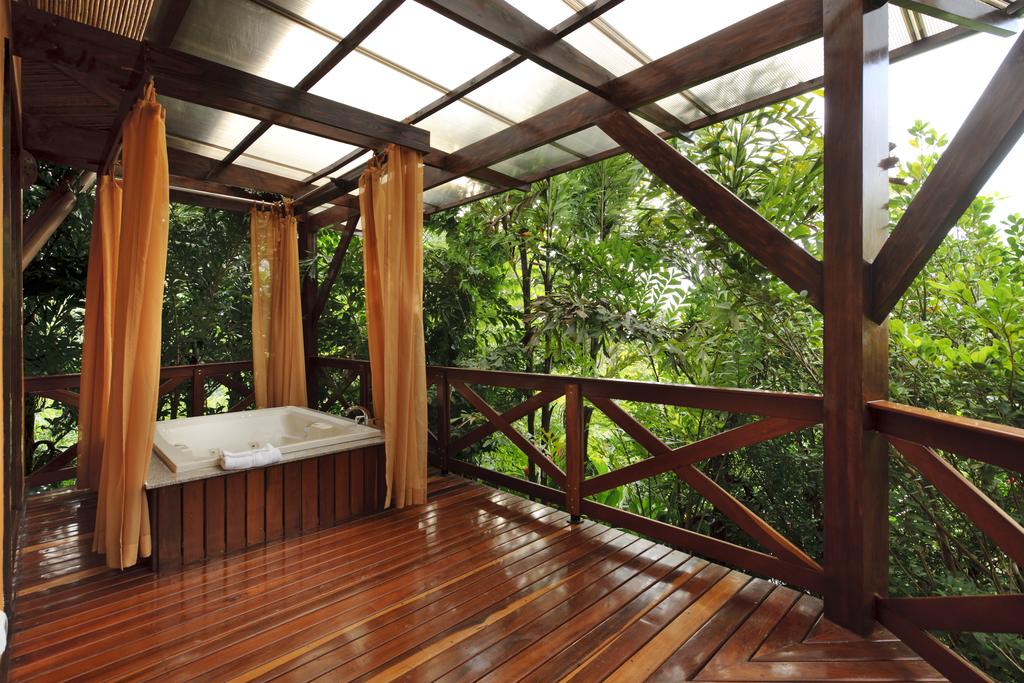 All of Nayara Hotel Spa & Gardens accommodation options are freestanding bungalows nestled in lush tropical gardens. Each bungalow offers spectacular views of the rainforest or of the regal Arenal Volcano. Tucked away in what seemed like a private rainforest, each has a private path, so guests enjoy complete privacy. They don't get to see other bungalows leaving them feeling like they own the place. The bungalows feature outdoor amenities including a large shower for two, a balcony with lounge chairs, a hammock, a table and chairs, and a spa tub for two.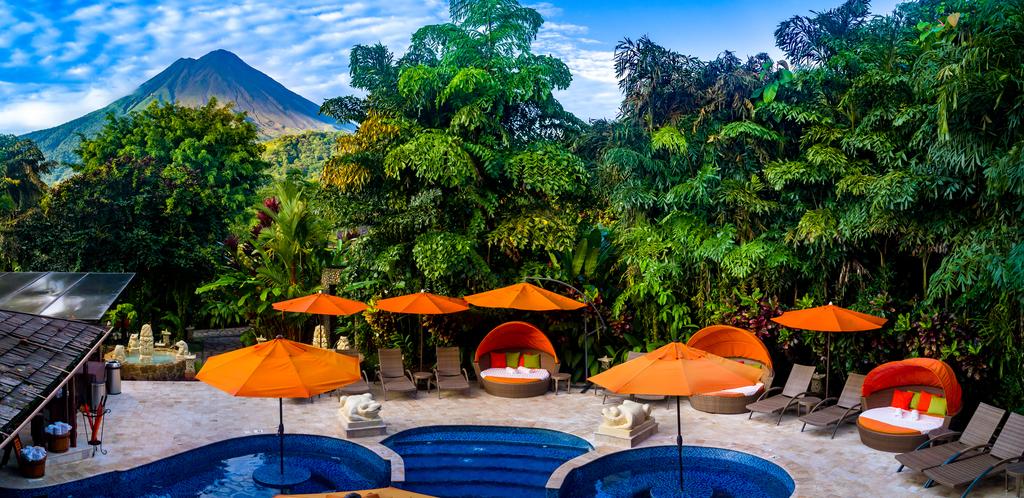 Inside the bungalows, much of the space is contained within glass walls and floor-to-ceiling windows to provide unparalleled 360-degree views of the surrounding lush scenery. Although guests can see outside, people outside are not able to see them. Even the indoor shower, also big enough for two people, is made entirely of glass. The toilet is completely enclosed, equipped with a real door for privacy, a thoughtful touch. Modern conveniences blend with the contemporary design of the rooms. Guests are surrounded with wildlife including all sorts of birds.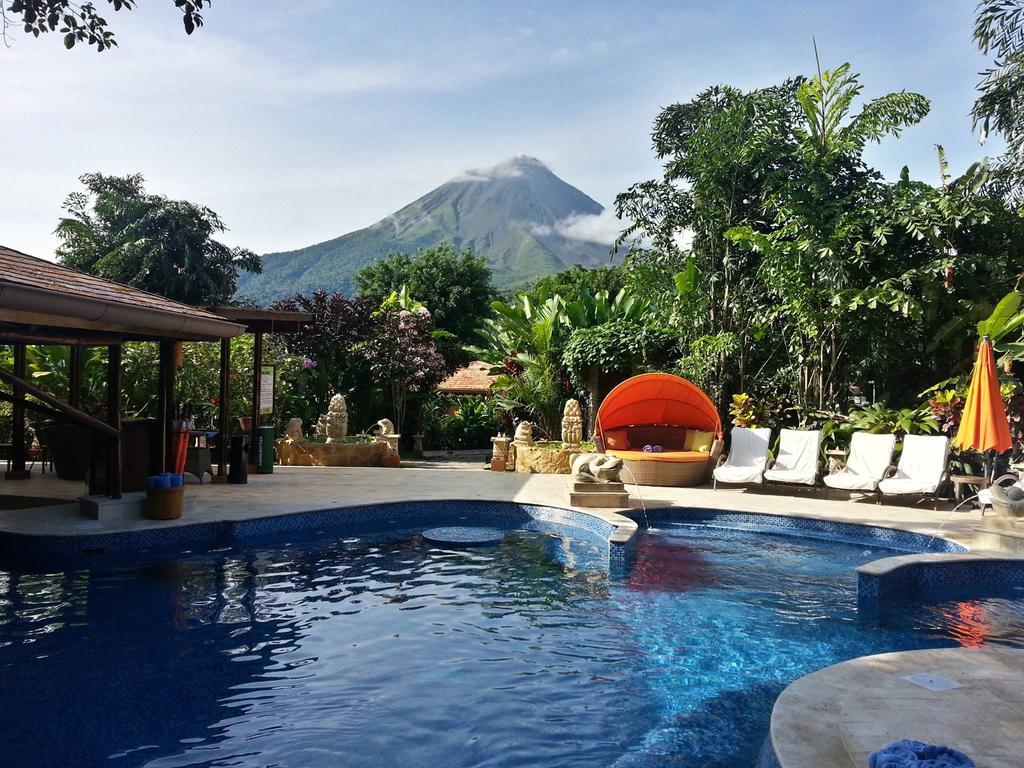 [mks_pullquote align="left" width="300″ size="24″ bg_color="#0066bf" txt_color="#ffffff"]the Spa at Nayara Hotel Spa & Gardens is truly an excellent spiritual retreat in a verdant forest[/mks_pullquote]Though bathed in nature, the hotel comprises state-of-the-art facilities, including restaurants offering mouth-watering international and local cuisines, a pool bar, and a wine and tapas bar. Perched on a cliff overlooking the forest, the Spa at Nayara Hotel Spa & Gardens is truly an excellent spiritual retreat in a verdant forest. The Spa at Nayara Hotel Spa & Gardens is unlike any other, a quiet hideaway set in the middle of a jungle, a place of rejuvenation, harmony, and beauty.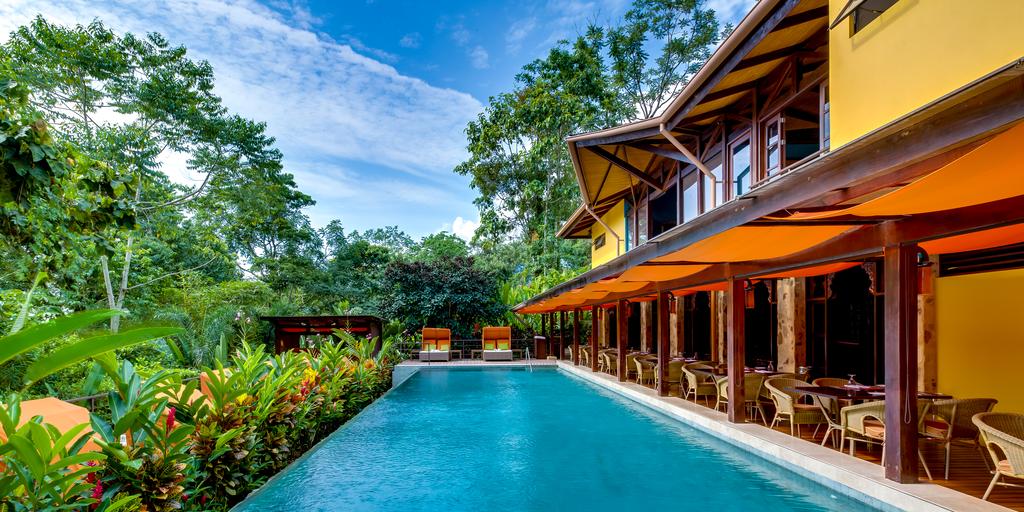 Newly launched, the Spa at Nayara Hotel Spa & Gardens is a real oasis of calm. Guests get to bask in the sights, sounds, and scents of the rainforest through the wide selection of unique treatments being offered. Treatments are done in one of the Hotel's outdoor spa bungalows, allowing guests to truly luxuriate in nature inside and out. Treatment options are carefully selected offering natural ingredients to relieve stress and tension, leaving guests' bodies renewed and rebalanced. Birds flying above while chirping seem to be their lullaby as their bodies are being massaged or left to rejuvenate.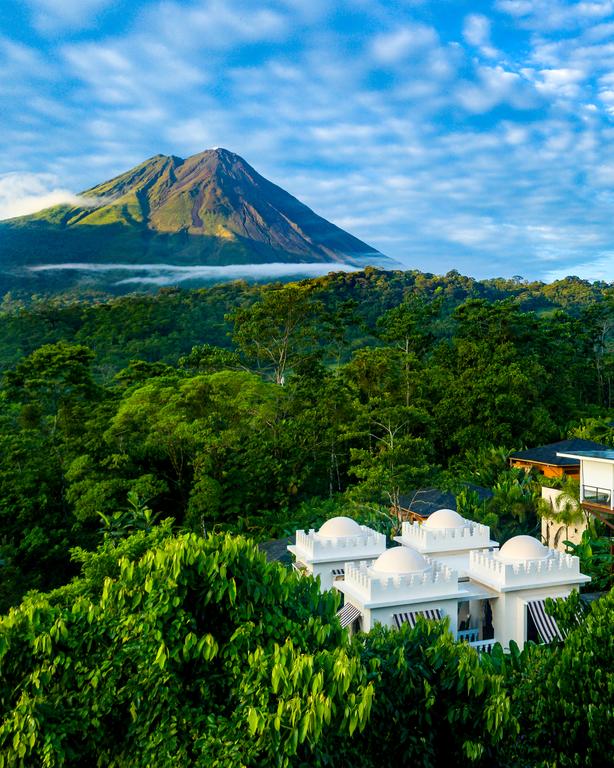 Guests who are more private will be delighted to know that Nayara Hotel, Spa & Gardens offers villas that feature small infinity pools. They then need not force themselves to socialize at the pool bar or attempt at engaging in a brief but civil exchange. But social butterflies will surely like the pool bar as they get to swim up to the bar. The bar also offers seats and tables that are also right in the pool. There are also hot tubs that are secluded and completely made of wood, enabling them to relax. It's as if they are in a sauna while swimming pool. What an amazing treat.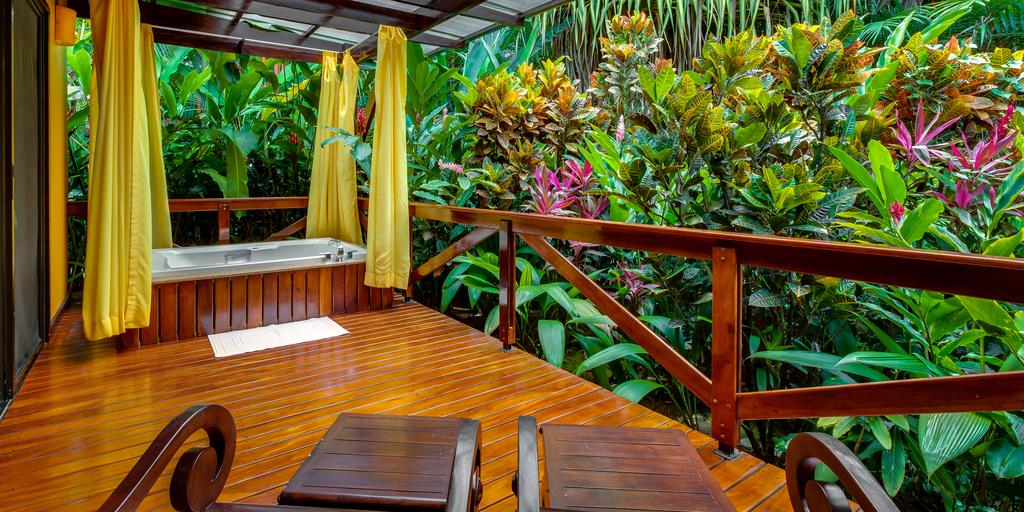 There are plenty of activities to choose from. Apart from watching wildlife like sloths, hummingbirds, and different species of frogs that seem to crawl in all parts of the Costa Rica rainforest, guests can also engage in excursions or out of town trips. Guests can also go zip lining as well as horse back riding. Try the ATV tour, which can be highly entertaining. When staying at Nayara Hotel, Spa & Gardens, make sure to schedule a couple of days on the coast to enjoy the beach. Even though the hotel is in the rainforest and looks like it's within driving distance of the coast, it actually takes at least four hours to get to the beach.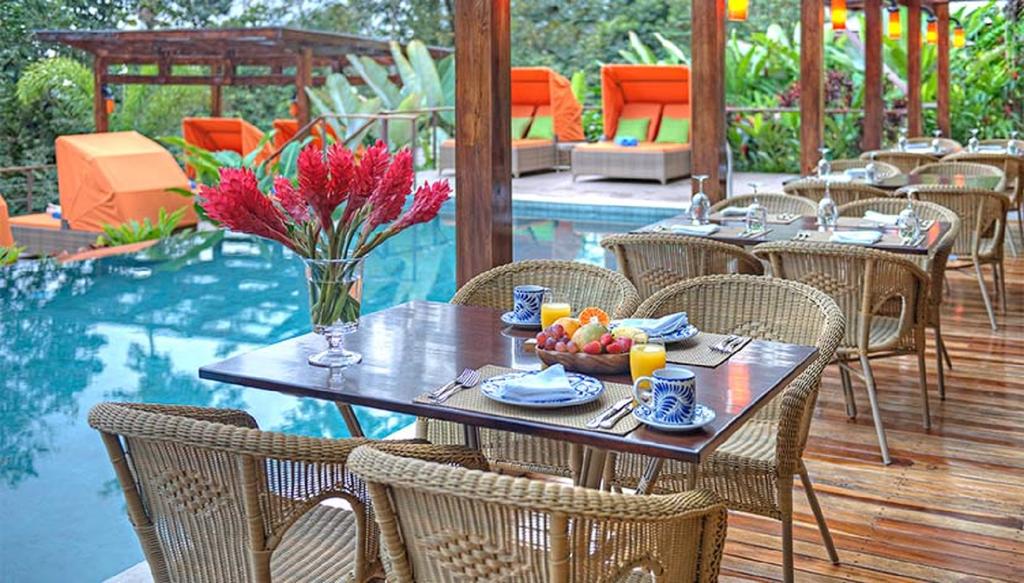 Considering that most roads in Costa Rica require proper paving, getting around can be a challenge and require plenty of hours of planning. Be prepared to get soaked in the rain. Being in a rainforest almost always guarantee rain although sunshine can easily peek in between the clouds regularly. Preparation is key and so is open mindedness. The Arenal volcano can show up occasionally too, peeking through the white clouds sometimes. But then again this is also not guaranteed. Mosquitoes and bugs can be regular visitors so spraying bugs repellent before leaving your bungalow always comes handy. Other than that, Nayara Hotel, Spa & Gardens is truly a gem and is worth considering when looking for a hotel in Costa Rica.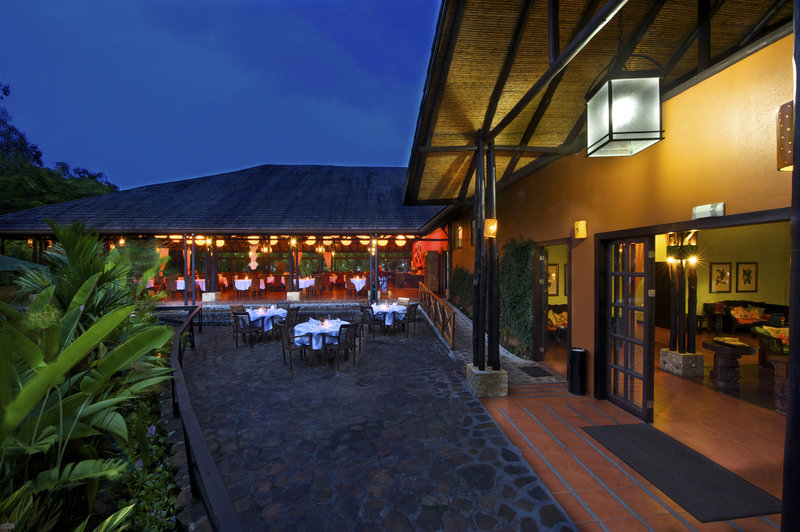 Address Nayara Hotel Spa and Gardens
6 km W of Fortuna de San Carlo
Arenal Volcano National Park
La Fortuna
Costa Rica