Sprawled across 183,000 sqm of ground, Rixos Premium Tekirova is one palatial hotel. Not only because of its impressive grandeur but the ground area it covers. Rixos Premium Tekirova features 770 rooms, suites and deluxe villas with rooms boasting uninterrupted Mediterranean and Taurus views. Not only that, Rixos has its own spa, Rixy Club, aqua park, cinema, bowling alley, beauty salon, fitness center, four meeting halls and so much more. Rixos Premium Tekirova is a one-stop entertainment hotel in Antalya, Turkey.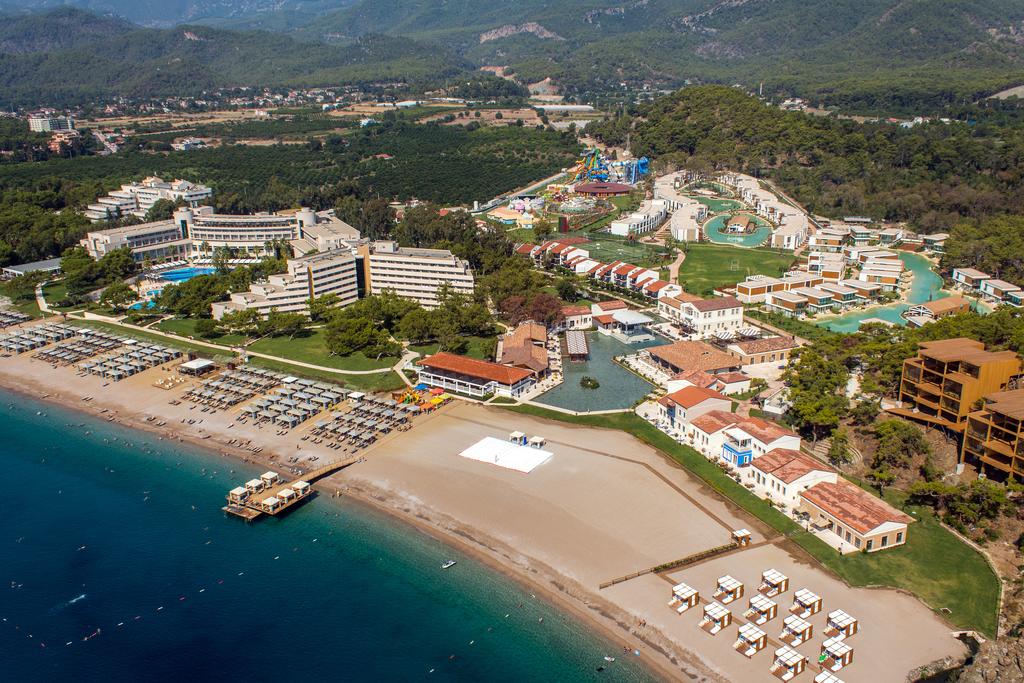 [mks_pullquote align="left" width="300″ size="24″ bg_color="#0066bf" txt_color="#ffffff"]The guests will be overwhelmed by the number of choices on offer at Rixos Premium Tekirova.[/mks_pullquote]
Nestled between pine forests and the gleaming Mediterranean Sea, it is located only 60kms from the Antalya commercial hub, enjoying a quiet and relaxing ambiance. It is far from the maddening crowd. That, of course, equates to uninterrupted silence and serenity. And for those who love the hustle and bustle of city life, have no fear for there is far more than enough entertainment options at Rixos Premium Tekirova. Not having anything to do is not the challenge every guest will face. Instead, guests will be overwhelmed by the number of choices on offer at Rixos Premium Tekirova.
Are you into music? Well at Rixos Premium Tekirova, music is part of the all-day and all-night entertainment. Concerts featuring world-renowned DJs, and a number of variety shows are part of the daily occurrence at Rixos Premium Tekirova. There are also theme parties that guests can participate in. They can also join in morning and evening activities such as Zumba organized by the hotel. Movie buffs can watch their favorite films at the Cinema. Adrenaline junkies can enjoy bowling, tennis, mountain biking, water sports, motorsports, adventure trails that include a zip line, ropes trails, wall climbing and free fall.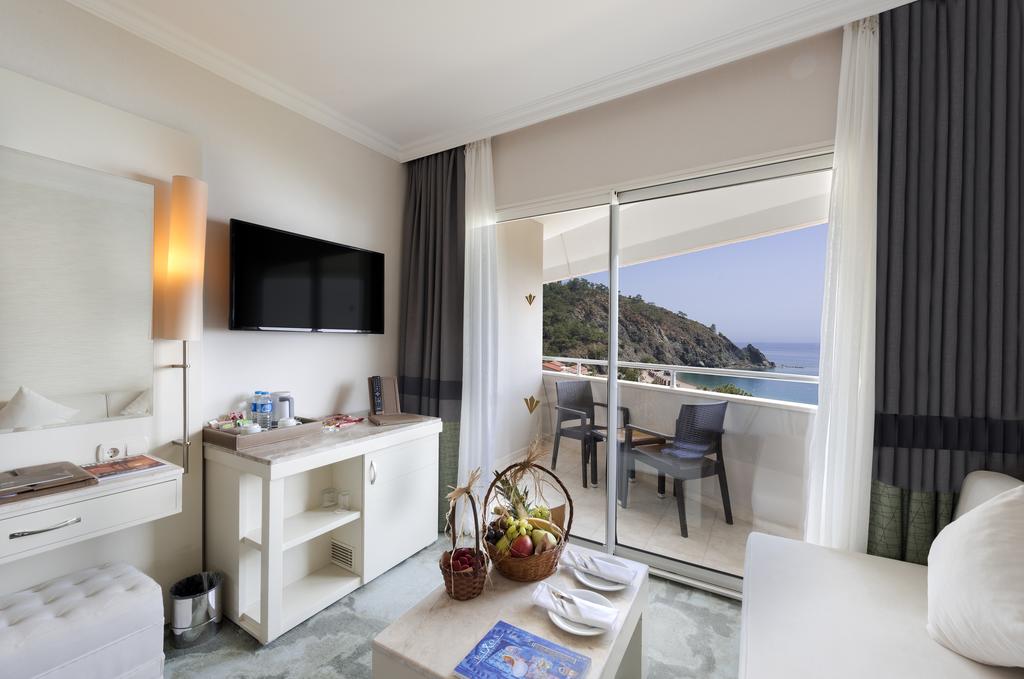 Other activities at Rixos Premium Tekirova on offer are, pilates, kangoo jumps, port de bras, cross training, fit ball training, cross training and aqua bike. There is also the aqua park next door offering all sorts of adrenaline-induced slides and water activities that are not only perfect for kids but also perfect for adults. Those seeking a more relaxed activity can visit the inviting spa and enjoy a pampering session. At the spa, guests will find a massage parlor, hydro massage parlor, steam room, therapy room, a beauty salon with expert hairdressers and therapists.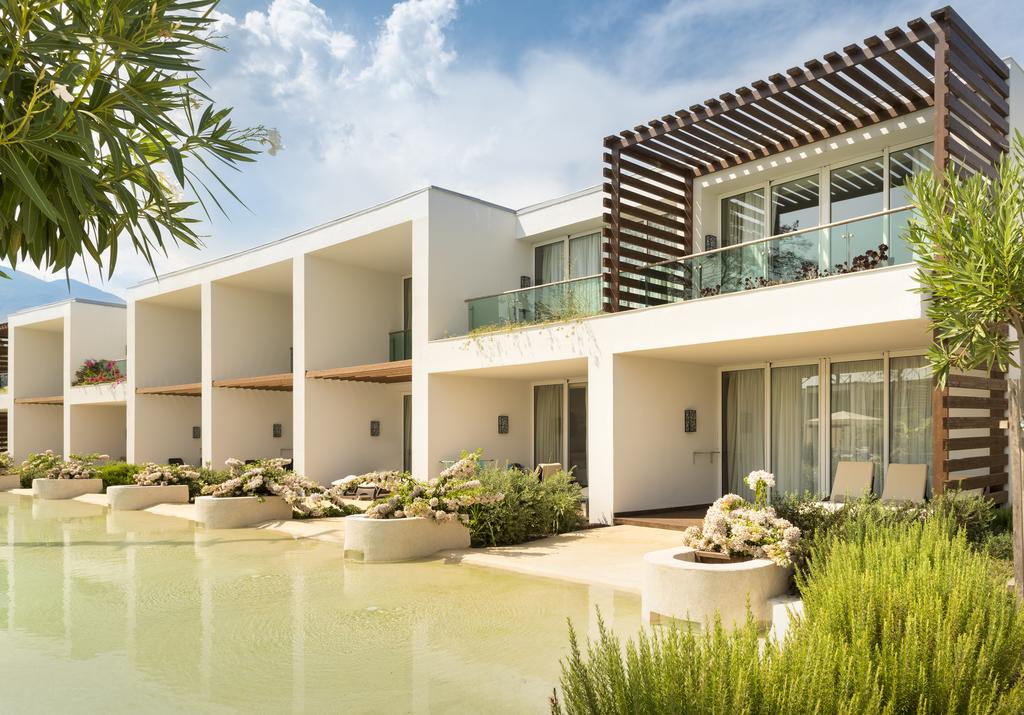 While the adults are having fun the kids can have fun too. At the Rixy Club, there are special playgrounds, nursing room and sleeping room, mini and maxi playgrounds, a club exclusive for the young, a special disco for children as well as animation shows. Private courses tailored for the young are provided as well. A swim in the sea is also another exciting option. Or simply build castles on the sand. Enjoying its own private beach, guests at Rixos Premium Tekirova are assured of a relaxing day out on the beach.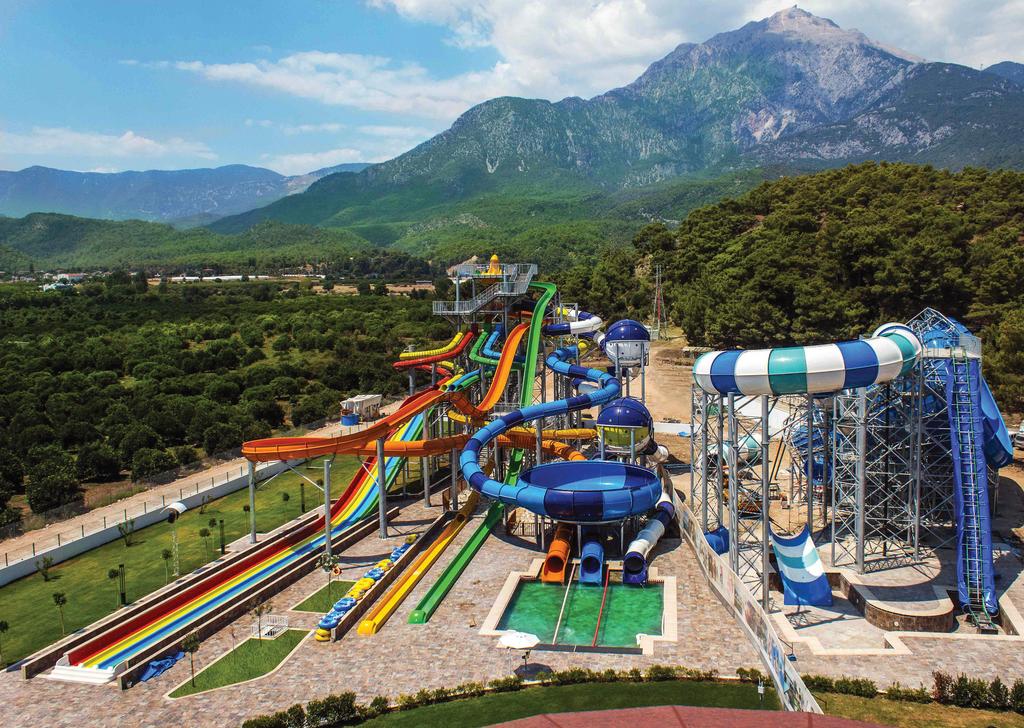 Tastefully designed, each room at Rixos are equipped with central heating, safe box, carpeted floor, tea & coffee set, LCD TV, satellite TV, radio, internet access and telephone. Rooms range from 26 sqm to 32 sqm and offer either sea or mountain views. The suites, divided into three categories – family suite, family garden suite and pool suite, are equipped with balconies for better views. Suites range from a one-bedroom suite to a two-bedroom suite. If you prefer having a garden view, choose any one of the pool villas, executive villas, and superior villas. Both the executive villas and superior villas feature a kitchen on top of a living room and pool access. They range from a one-bedroom to a three-bedroom villa plus a room for a babysitter.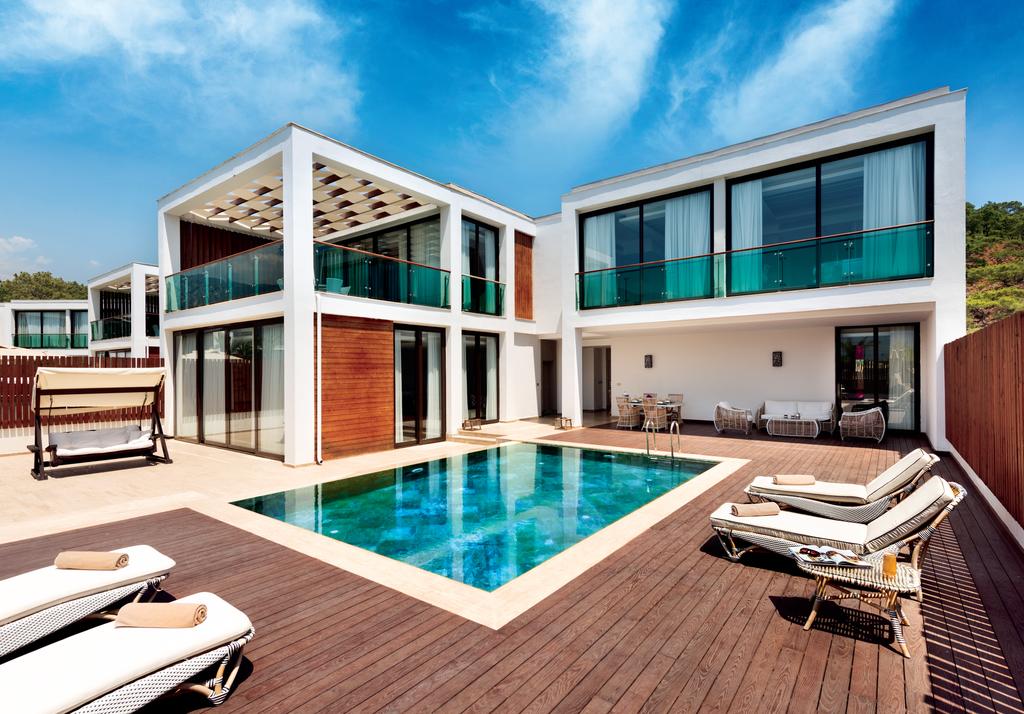 Dining is a form of entertainment at Rixos Premium Tekirova. With 11 restaurants to choose from, dining is truly one gastronomic journey. From Turkish, Italian to Mandarin to mouth-watering ice cream at the ice cream house, both children and adult will have the time of their lives at any of Rixos Premium Tekirova's restaurants. One can never run out of options. As the sun sets over the horizon, guests can enjoy a drink or two at any of the nine bars available at Rixos Premium Tekirova. One can watch the sunset at the Beach Bar while sipping his/her favorite drink or simply relaxing at Yummy Bar for a healthy option.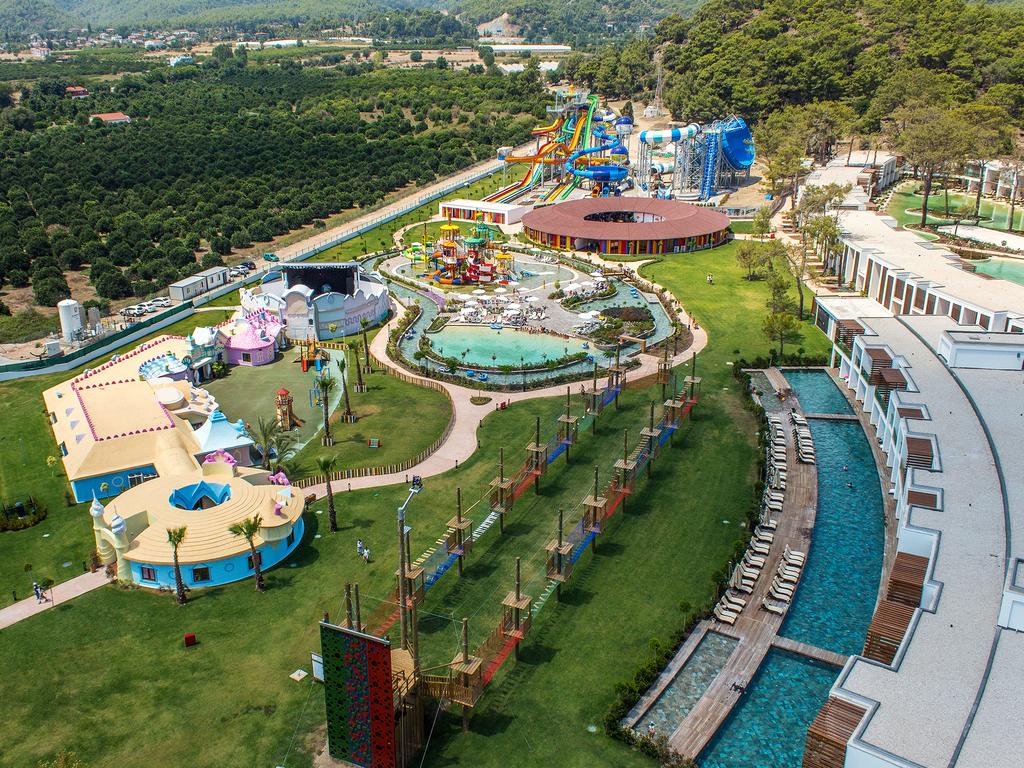 From the opulent hotel to the well-appointed rooms and suites to the decadent cuisines served at the many restaurants as well as the wide-ranging entertainment options, Rixos Premium Tekirova is truly a one-stop entertainment hotel with palatial offerings. A stay at this unique hotel in Antalya is one that shouldn't be missed.
Take a look at the rooms price on Booking.com
Rixos Premium Tekirova Contact:
www.premiumtekirova.rixos.com
Tekirova Mah. Şehit Er
Hasan Yılmaz Cad. No:20
Kemer / Antalya / TÜRKİYE
Phone: +90 242 821 40 32
Fax: +90 242 821 40 44
E-mail:premiumtekirova@rixos.com