Bulgaria is an East European a country with great potential for business. This week I visited Sofia, capital of Bulgaria. I chose Sense Hotel accommodation and have not regretted.
Sense Hotel Sofia is a new hotel with a minimalist design (the hotel open its doors for guests in April, 2013).
I was impressed by the level of technology available in the hotel. The elevator automatically selects the floor where you are staying when you touch the sensor with keycard, the Full HD 1080p LED Smart LCD TVs available in the rooms, control panel for full control of the lights in rooms, iPod docking stations…
Read below our Sense Hotel Sofia Review and you find interesting facts about it! Find also why we choose it as the best hotel in Sofia!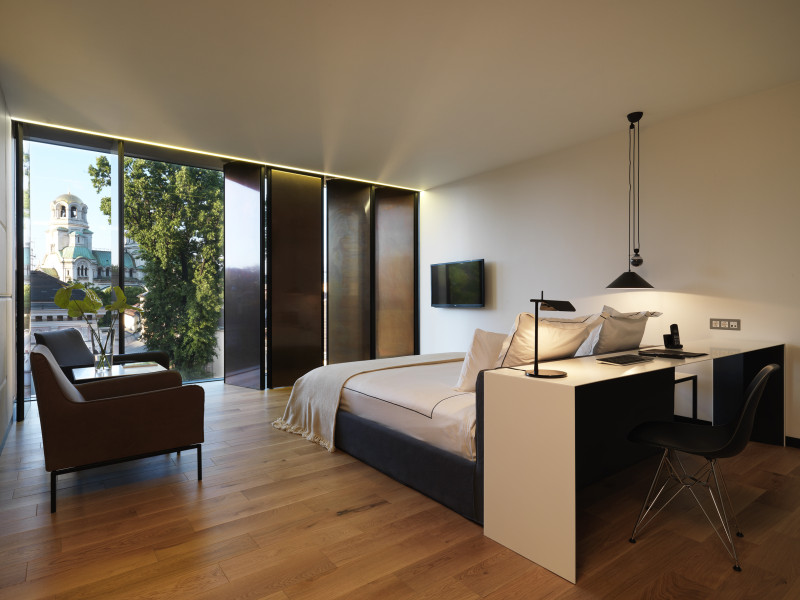 Sense Hotel Sofia Conclusions
PROS
CONS
+ Amazing design
+ Located right in the heart of the Sofia
+ HiTech design

-Breakfast A La Carte may confuse some people

The best business luxury hotel in Sofia.


Location:You can hardly find a better located hotel in the Sofia. From location point of view Sense Hotel Sofia is one of the best choices. Located on the famous yellow paved "Tsar Osvoboditel" boulevard, Sense Hotel Sofia is durrounded by historical, administrative and business. Walking distance to reach landmarks such as St. Al. Nevski Cathedral or St. Sofia Statue, National Art Gallery, Sofia University, Bulgarian Parliament and the Presidency. A very good located hotel save your most precious resource: time.
Sofia's was lacking a hotel that stands up to and out from the city, Sense Hotel Sofia will add a twist in the perception of an international traveler to Sofia in terms of facilities, quality, service, security and privacy.
| | |
| --- | --- |
| Proximity to shopping areas | 10 |
| Distance to the top 10 city attractions | 10 |
| Restaurants and bars in the area | 10 |
| Location | 10 |


Service: Beside location, Sense Hotel Sofia amaze me with attentive and professional staff members. The welcome at the reception and introduction of the room was great and friendly.
Good level staff's knowledge of foreign language. Check-in and check-out are both very fast and staff is polite.When I come back from city trip in the night and I found the weather forecast write down on a piece of paper the bed ready for sleep.
From my experience the staff of Sense Hotel Sofia is one of the best staff in the Bulgaria.
| | |
| --- | --- |
| Friendliness and helpfulness | 10 |
| Staff's knowledge of foreign language | 10 |
| Check-in and check-out | 10 |
| Service | 10 |


Rooms: There are 71 modern hotel rooms and suites, all designed with immaculate sense of elegance, style and purity. The rooms are remarkably spacious filled with soft natural light through floor-to-ceiling windows and unique interior design. I liked the position of the bed in front of windows. The view from the bed is spectacular. The rooms features high class Italian designers' furnishing, cozy relaxing area and stylish parquet flooring. In- room amenities include smart and innovative mood lighting control systems, electronic safe, own in-room air-conditioning control, choice of free high speed Wi-Fi internet access or LAN connection, iPod docking stations and radio, 42' LCD television with web browser, fully stocked mini bar and coffee & tea making facilities. Enjoy a restful sleep ensured by the first class mattresses and toppers, indulge your senses with the finest quality Egyptian cotton bedding and bath towels and feel the pure relaxation with the luxury bathing products and toiletries by Molton Brown. The bed is large and confortable and i slept better than in my own bed…
| | |
| --- | --- |
| Size of the room and Cleanliness | 10 |
| Room facilities | 10 |
| Bathroom | 10 |
| Rooms | 10 |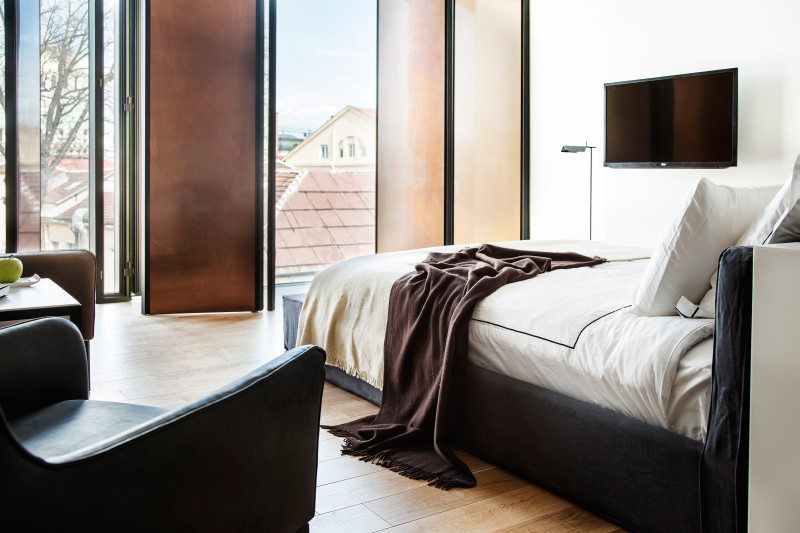 Food and drink: Breakfast is Breakfast A La Carte. The staff is very polite and fast. The food quality is very good. The fruits and vegetables are fresh and tasty. I can tell you that the muesli is delicious and omlet was one of the best. The only issue is that Breakfast A La Carte may confuse some people if they are not English native.
I ask hotel representatives why they choose to provide breakfast A La Carte as the businessmen are always on the run and they answer me that "our approach is providing fresh and quality breakfast with genuinely personalized service, this is how we came up to this decision and as you know we have only 71 rooms which is not difficult to handle I mean we are not the regular picture where you get 100 people in the same time; of course we oversee this on daily basis and if needed we do the necessary; You are absolutely correct business man is always in a hurry but the time the guests get the firsts sips we are there with his choice of fresh breakfast items without having him wonder and look around in a buffet". It is a pretty fair answer.
| | |
| --- | --- |
| Variety of breakfast | 8 |
| Quality of breakfast | 10 |
| Atmosphere and cleanliness | 10 |
| Food and drink | 9.33 |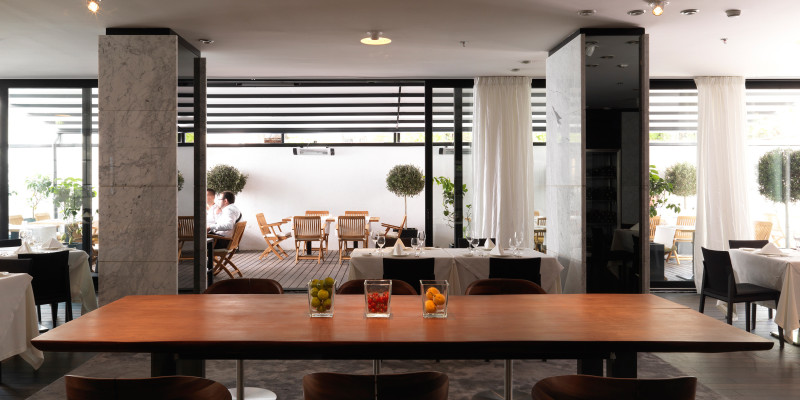 Hotel Design: I really liked the interior design which relaxed me and made ​​me forget the problems. The system of pivoting glittering brass panels creates shimmering configurations and continuously changing ambience in the guest rooms.
The interior design is created mainly with natural materials – stones like marble, travertine, limestone and granite; wooden parquet floors and wall paneling, metal inlays and furniture, leather upholstery of doors and walls, woolen carpets, corian sinks and baths, stainless steel pools in the SPA center.
| | |
| --- | --- |
| Exterior design | 10 |
| Interior design | 10 |
| Elevators | 10 |
| Hotel Design | 10 |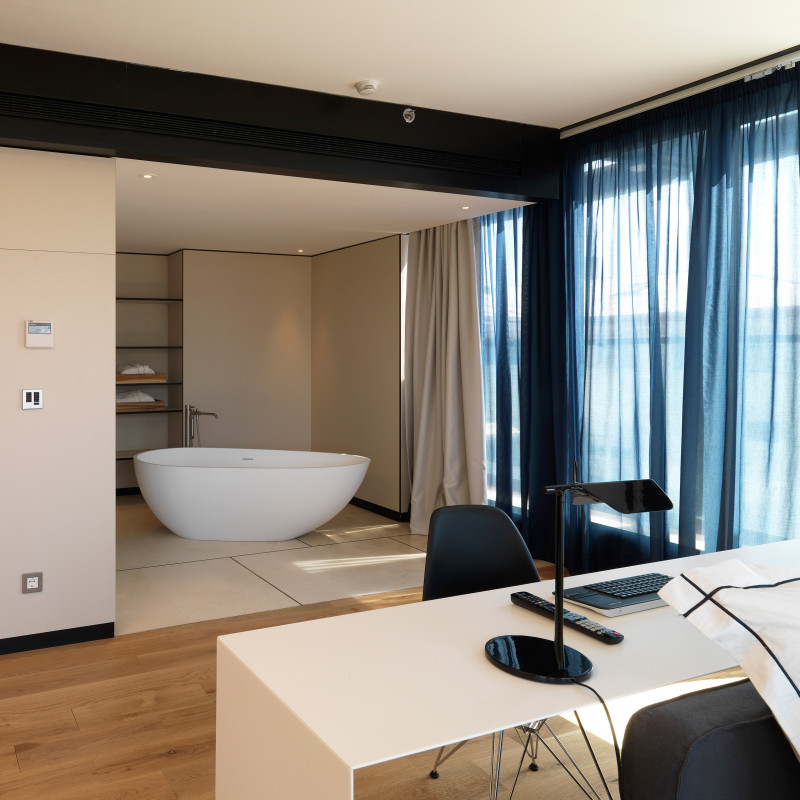 Entertainment (Spa & pool): Sense Hotel Sofia features a choice of 4 treatment rooms, 15m stainless steel indoor pool, two round pools with salty and hot water, steam bath and contemporary sauna, last generation Fitness center with extensive state-of-the-art Technogym equipment designed by Antonio Citterio. No jacuzzi. The children under the age of 14 years are not allowed in the spa area.
| | |
| --- | --- |
| Spa Facilities | 9 |
| Pool | 9 |
| Hotel Gym Equipment | 10 |
| Entertainment (Spa and pool) | 9.33 |


Hotel Business Facilities: Sense Hotel meeting venue consists of a conference room with capacity up to 80 delegates , easily divided in half to flexibly adapt to multiple purposes or smaller group sizes and one board room for up to 10 delegates.
| | |
| --- | --- |
| Conference Venues Design | 10 |
| Conference Venues Size | 10 |
| Business Equipment | 10 |
| Hotel Business Facilities | 10 |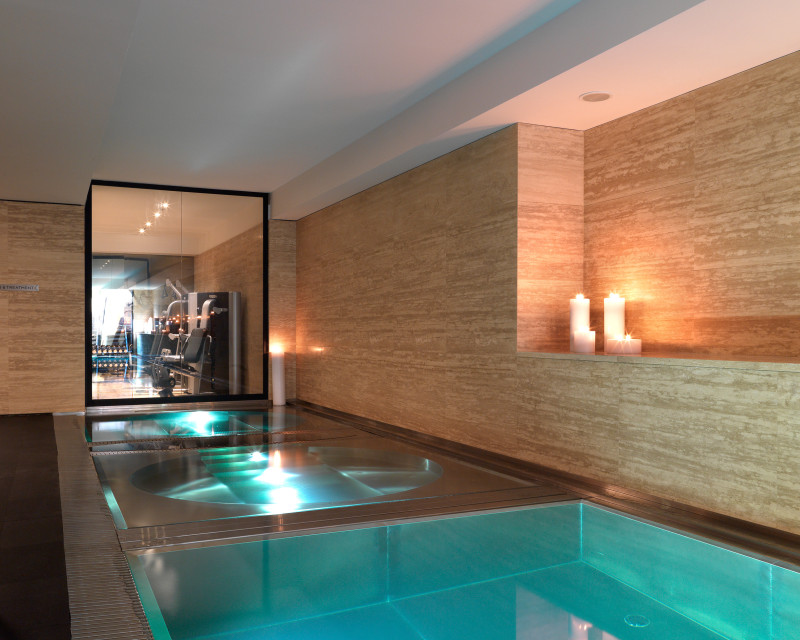 Final ExpensivePlaces Conclusions
You should visit Rooftop bar unbeatably located on the highest 9th floor, wrapped with 360 ' magnificent views of the Sofia City Center. Instead of of conclusions maybe I should say only: design meets technology! We highly recommend Sense Hotel Sofia for your accommodation in Sofia no matter if you come to visit the city or you are in a business trip.
| | |
| --- | --- |
| Recommended Hotel by ExpensivePlaces | Sense Hotel Sofia is The Best Hotel Of The Month in July 2013 |
Below you can see Sense Hotel Sofia photos gallery: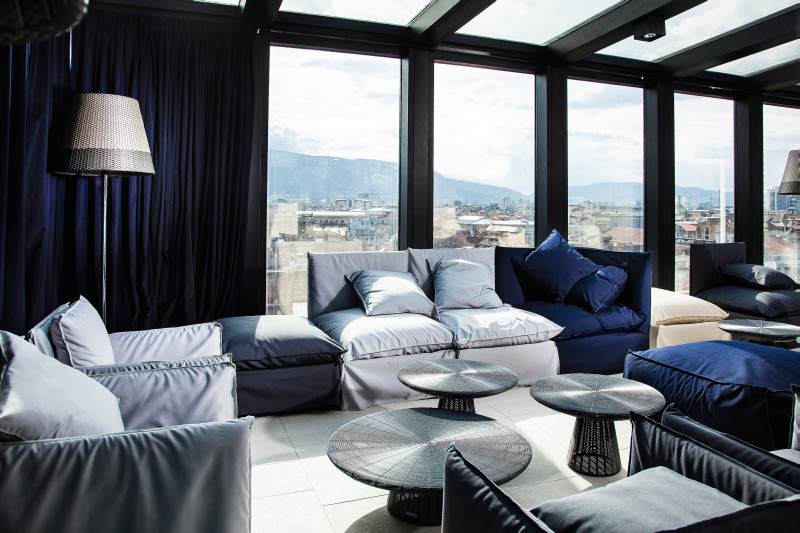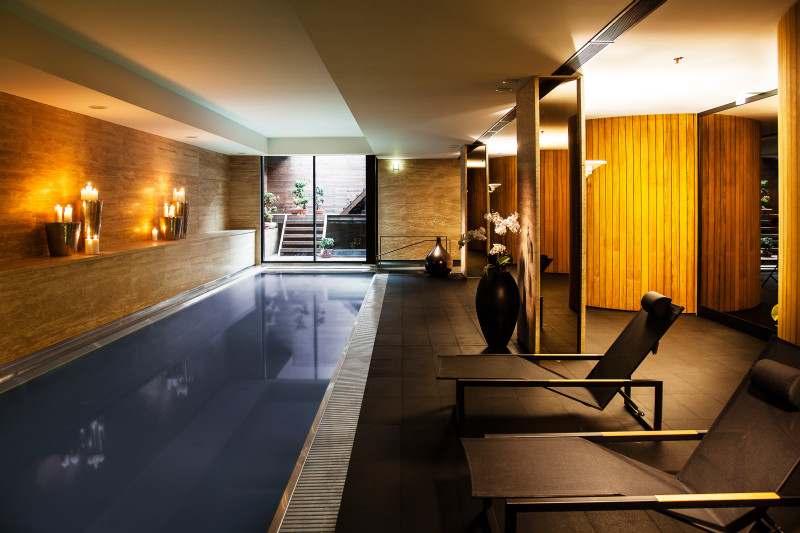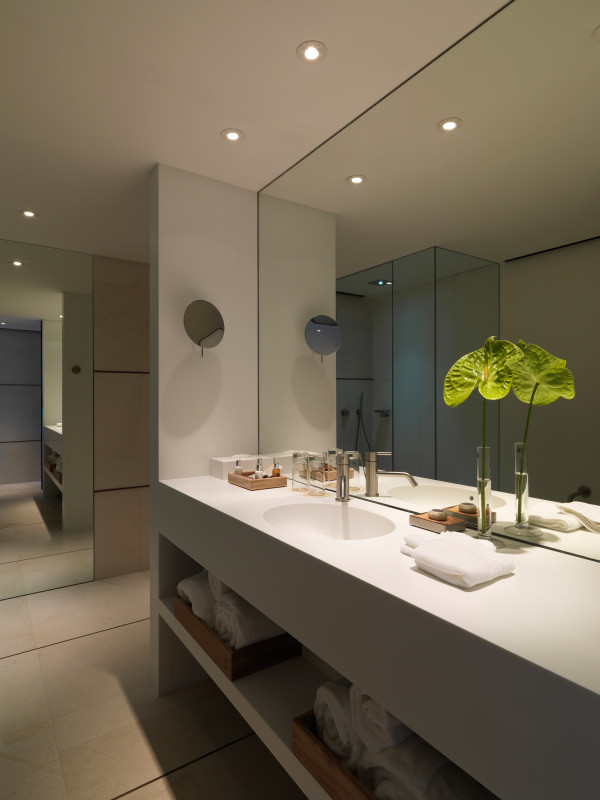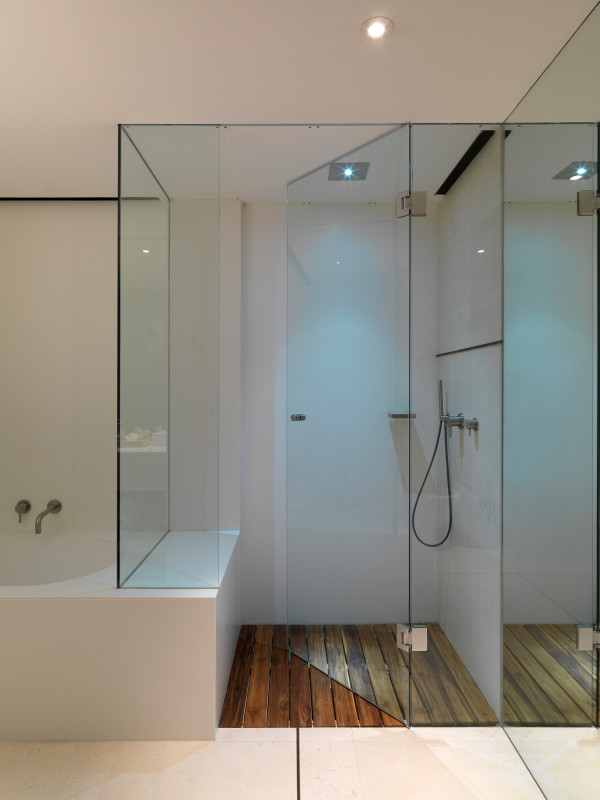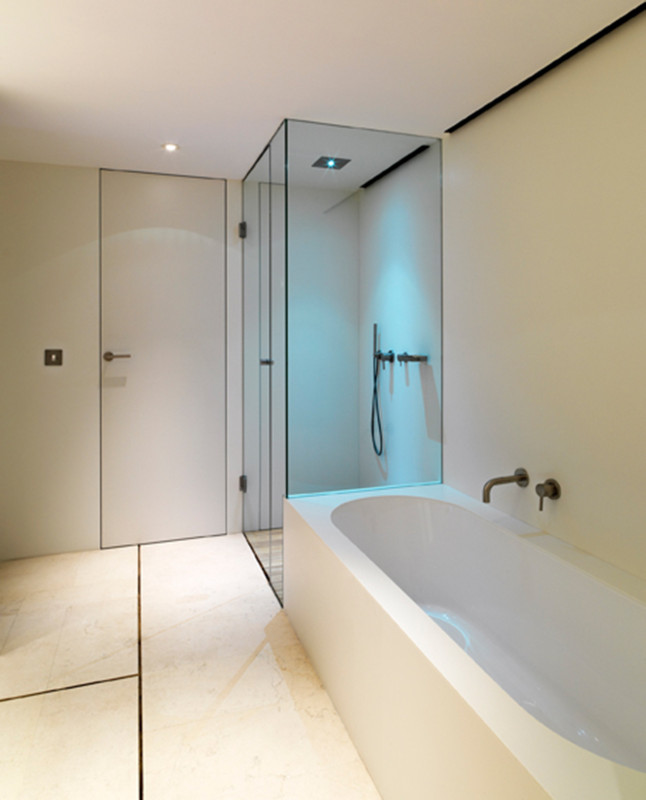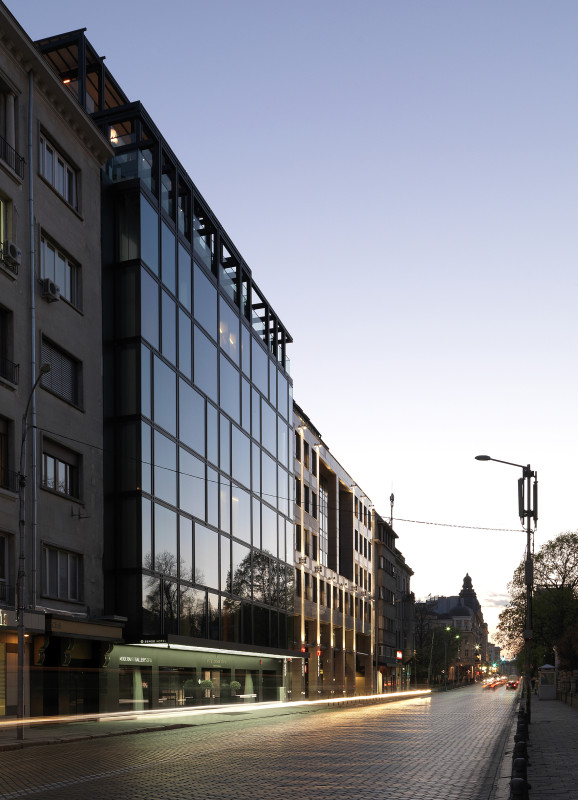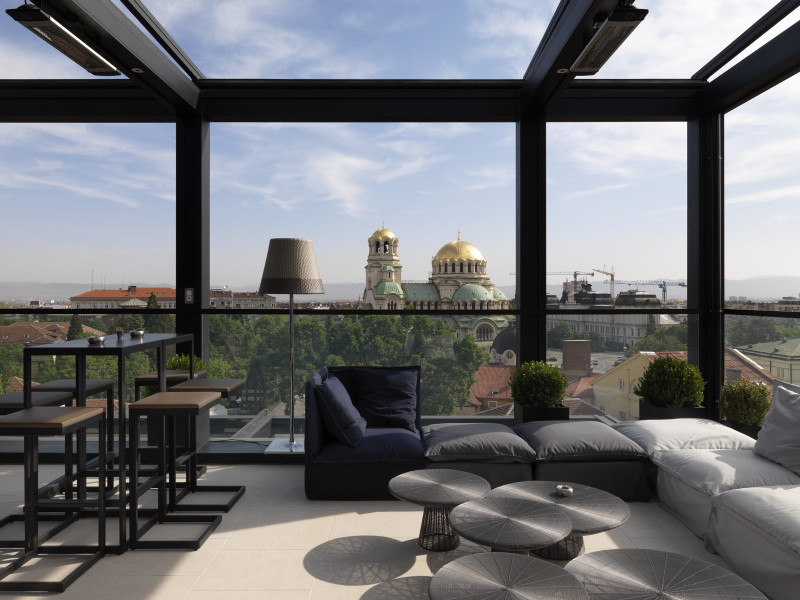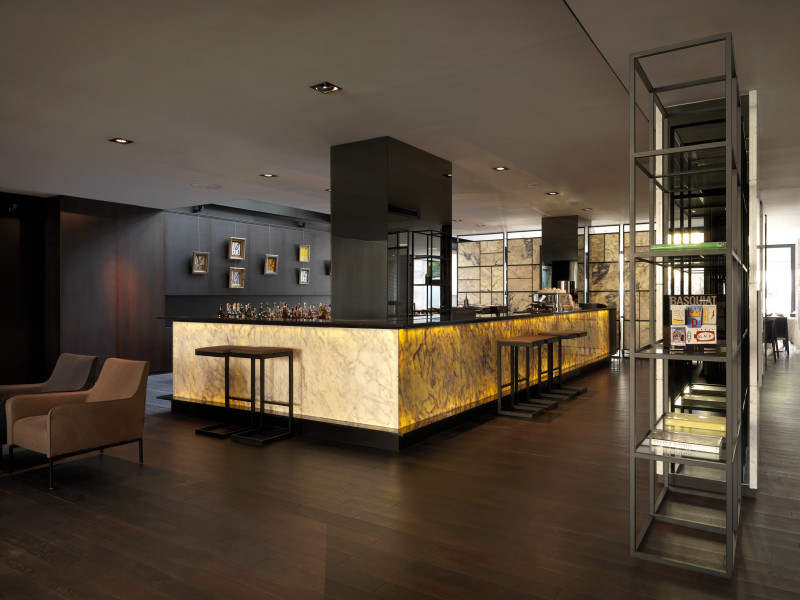 Sense Hotel Sofia address: 6 TSAR OSVOBODITEL BLVD., SOFIA 1000, BULGARIA
Room rates: €130 to €250 / night – Breakfast included