As the name suggests guests staying in Umaid Bhawan Palace Jodhpur will consider the experience similar to staying in a palace. And if they claim so, they won't be saying something that's far from the truth. Constructed between 1928 and 1943, this luxurious yellow sandstone palace is sprawled across 26 acres of beautiful gardens, making it one of the largest private residences in the world. Featuring Art Deco and Renaissance design, the Palace has a couple of swimming pools and pampering treatments at its bespoke Jiva Spa.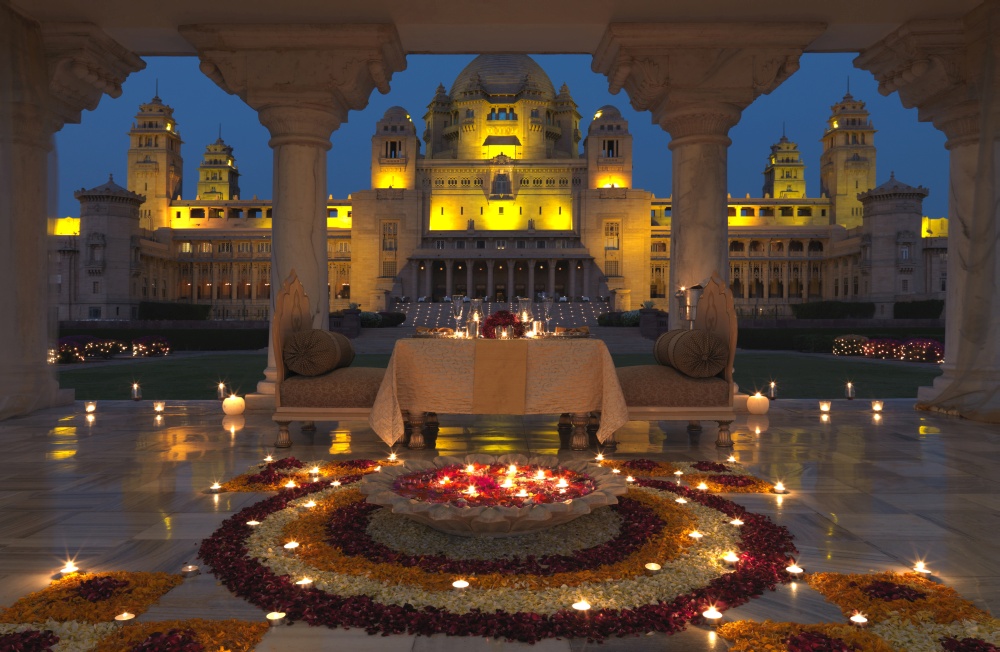 [button link="https://www.hotelscombined.com/Hotel/Umaid_Bhawan_Palace.htm?a_aid=63056″ color="red" newwindow="yes" rel="nofollow"] Click here to Book Now![/button]
From the first moment, guests step into the palace they are already treated like royalty. Guests are greeted with the loud beating of the drums reminiscent of an army returning from a victorious conquest. Rose petals are spread on the walkway leading to the main entrance of the palace, signature royal welcome to a regal palace. As guests see the yellow sandstone palace they are instantly transported back into the glory days of the maharajas. Once inside the majestic palace, hotel guests are welcomed with perfectly chilled champagne to soothe their parched tongues.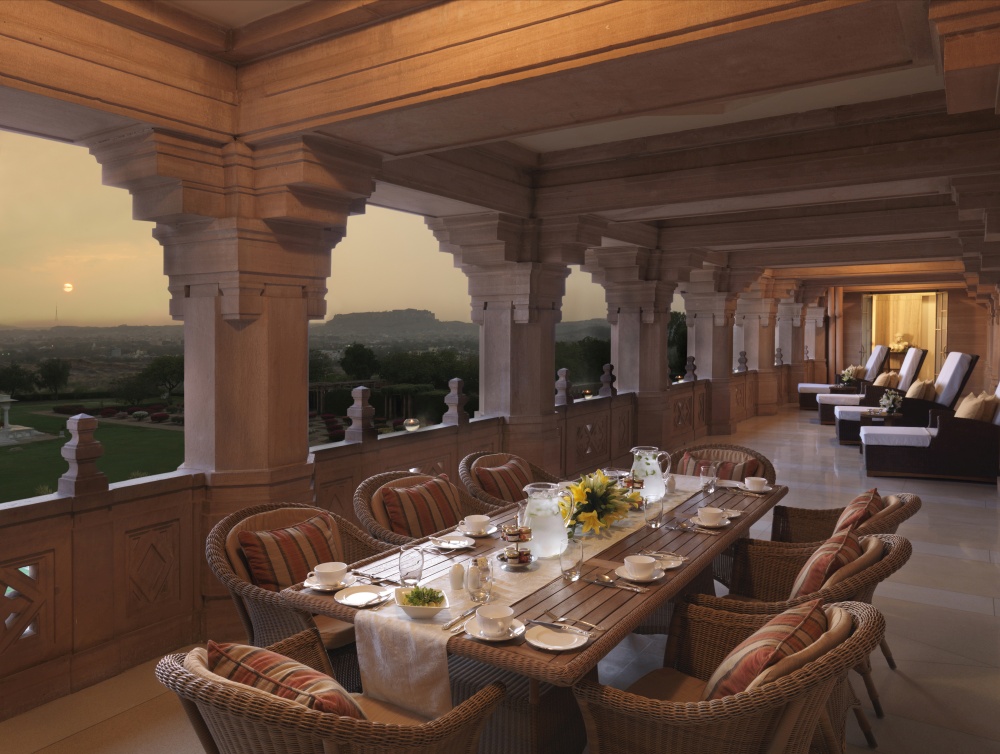 As guests enter the precincts and sit under the inner dome, the lavish décor of the palace unravels. Live enchanting dances then ensue making their welcome experience even more unparalleled. They know that the next few days will be filled with adventure and splendid hospitality amidst breathtaking opulence. After check-in, guests are escorted to their rooms with their private butlers. The butlers are available to be at their beck and call. They are there to satisfy their every whim – from booking restaurants, tours, arranging laundry and so much more. Their personal butlers are at their disposal, made available to ensure guests have a lasting and memorable experience at the palace. As if the palace itself is not enough.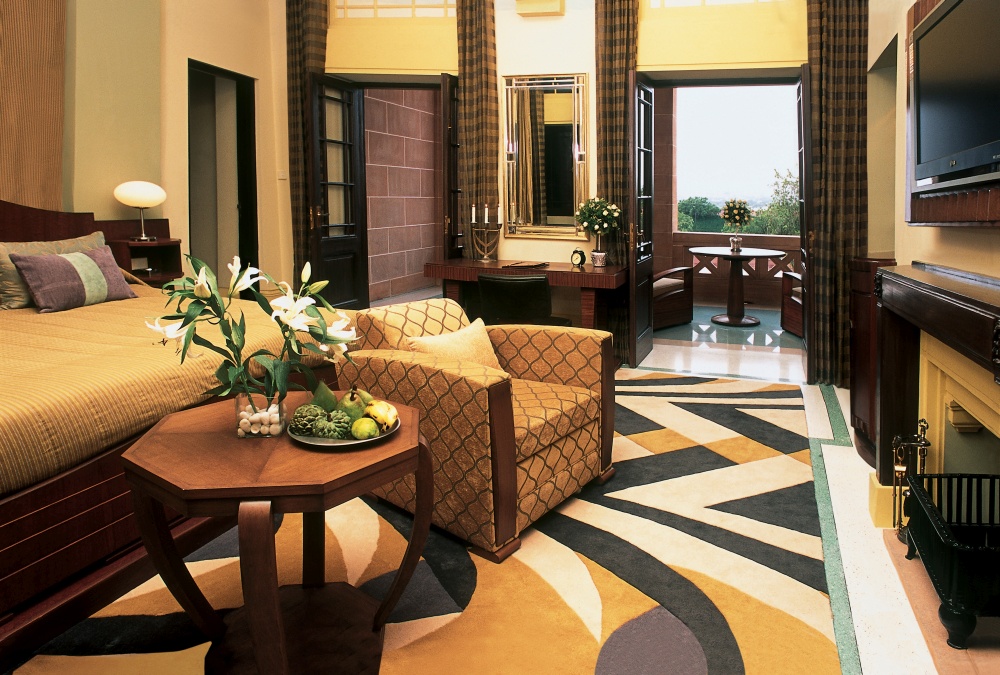 Staffs at Umaid Bhawan Palace Jodhpur are very attentive yet very discreet. They will not follow you around as if checking your every move. They are conspicuous enough so as to be available when you need them but not in an obtrusive way like in some hotels. The hospitality and the attention to detail are exceptional, almost unmatched anywhere else. The staffs are generally efficient, reliable and friendly. It's easy to feel relaxed around them as they are not stiff, rude or overly formal agreeable. Most of them would also say that the Maharaja is a naturally very friendly person, and he seemed to have rubbed off his natural charm of the staff. The Maharaja is a real inspiration for them all, especially that he lives in the same palace, only at the farthest corner. It would be no surprise if a guest finds out he/she has just dined with India's Maharaja. What a real privilege it must be.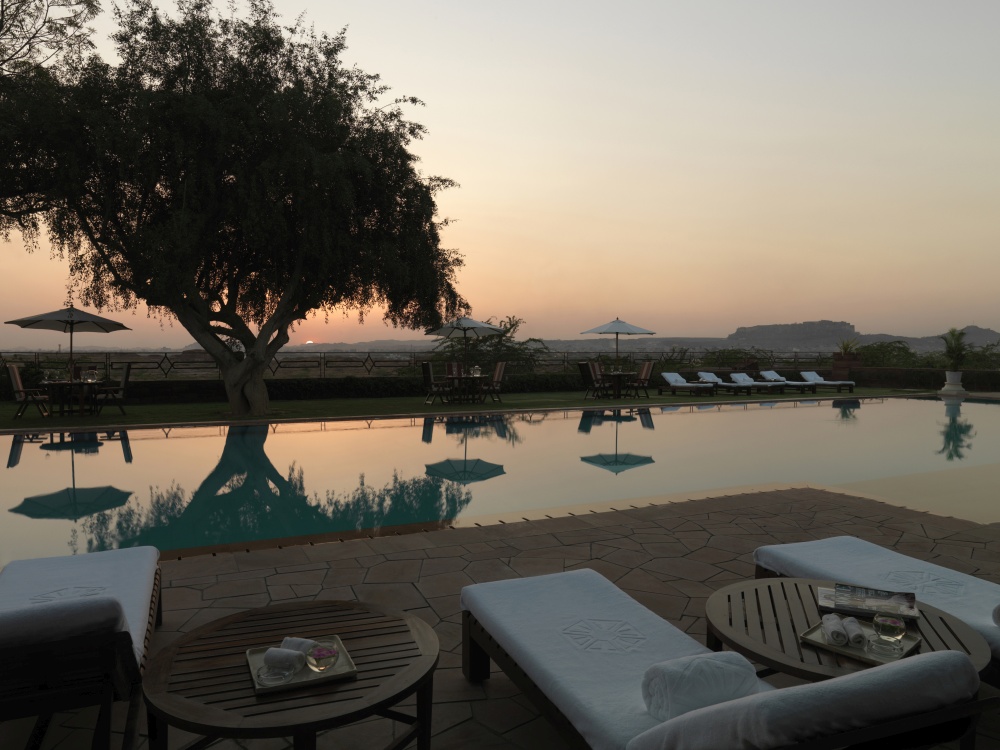 Rooms at Umaid Bhawan Palace Jodhpur are expansive and tastefully designed. Each is bathed in opulence and exudes royalty, making every guest feels like a king or a queen. All rooms are equipped with flat-screen TV, DVD player and spa tub treatments. A pillow menu, well-stocked minibar and Molton Brown toiletries are also provided. All bathrooms have a bathtub. Rooms offer stunning views of the city. Although the palace is made of 340+ rooms, 64 of the rooms are suites all tastefully decorated to impress every discerning traveller. Run by Taj Hotels, Umaid Bhawan Palace Jodhpur is well maintained and definitely carries the trademarks of a luxury hotel.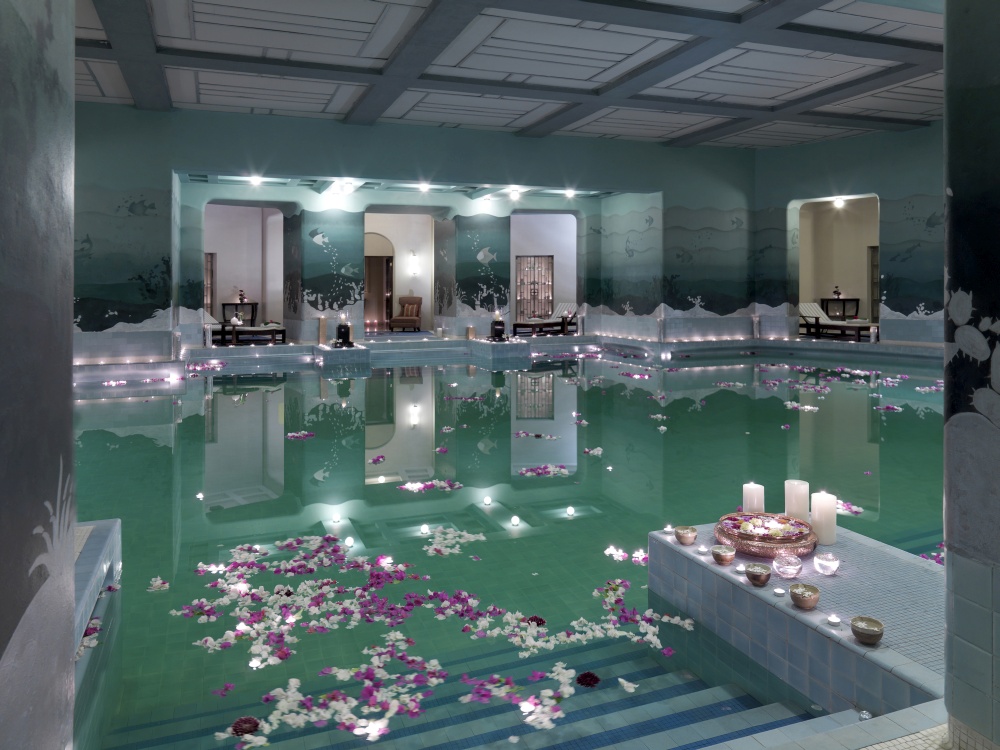 Divided into three parts, Umaid Bhawan Palace Jodhpur comprises the museum, the maharaja's residence and the museum. Not only is the interior of the palace a must-visit but also the grounds. The gardens and the winding walkways and pathways at Umaid Bhawan Palace Jodhpur are a must-explore. It's perfect for families and lovers alike. Kids can pretend they can look for a secret garden too. On the other hand, the museum is open to the public. The museum showcases the vintage car collection of the Maharaja. Steeped in rich history, Umaid Bhawan Palace Jodhpur has a lot to offer. If you can afford it, you should definitely give it a try.
[button link="https://www.hotelscombined.com/Hotel/Umaid_Bhawan_Palace.htm?a_aid=63056″ color="red" newwindow="yes" rel="nofollow"] Click here to Book Now![/button]
Exuding richness in history and charm, some say Umaid Bhawan Palace Jodhpur is even better than Taj Mahal. Maybe or maybe not, each person has a right to express his/her own opinion. But whether Umaid Bhawan Palace Jodhpur is better than Taj Mahal or not is trivial. What matters is that guests try it to simply enjoy what life was like in the glory days of the maharajas.
Umaid Bhawan Palace looms over the desert capital of Jodhpur, a 15-minute drive from Jodhpur Airport and is 2.4 km from Jodhpur Train Station. Key attractions like the Clock Tower Market, Mehrangarh Fort and Jaswant Thada monuments are within 8.9 km of the Palace. Well worth a visit if not a stay.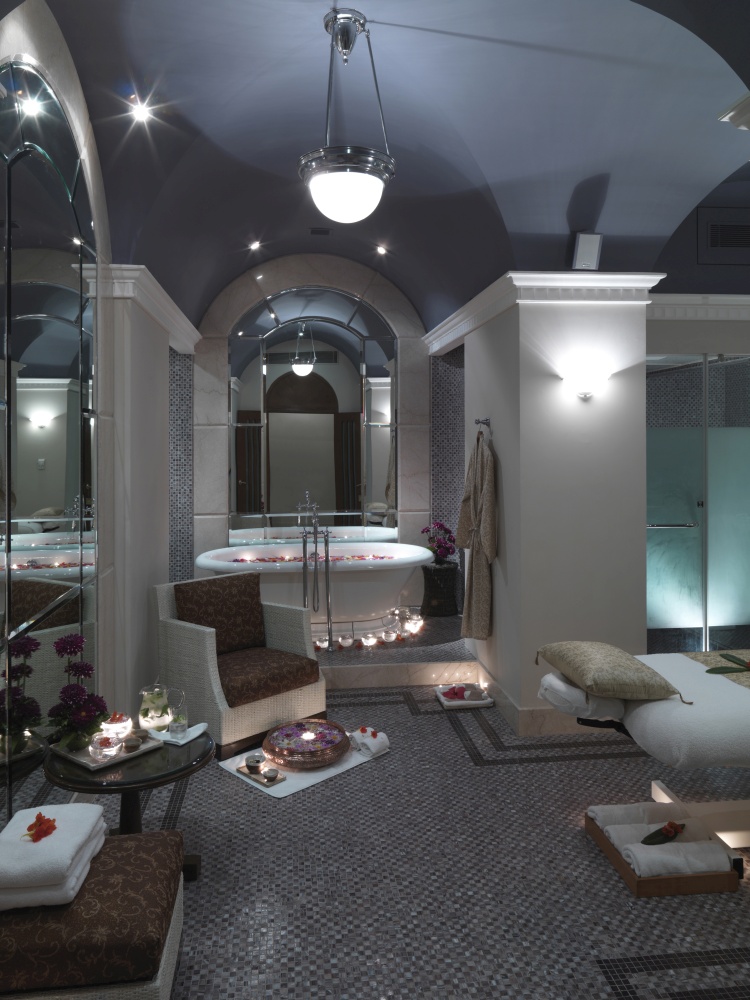 [button link="https://www.hotelscombined.com/Hotel/Umaid_Bhawan_Palace.htm?a_aid=63056″ color="red" newwindow="yes" rel="nofollow"] Click here to Book Now![/button]