From September 19 to 22, the 22nd edition of the Monaco Yacht Show 2012 will showcase a fleet of 103 superyachts.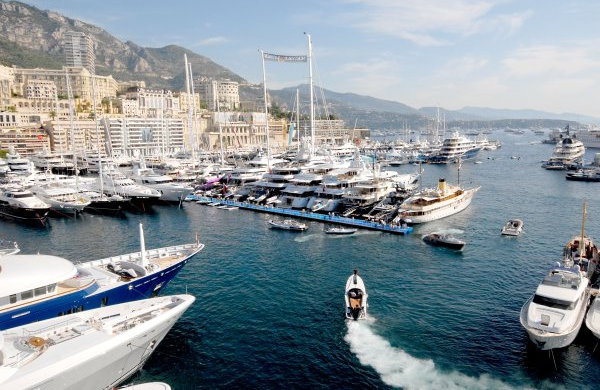 This year, the average length of the superyachts at the Monaco show reaches 46.70 meters (Length overall) for 103 constructions exhibited. With 40 units, the 40/49.99-m segment is mostly represented, which is significant of the current market with an average length of 40 meters of yachts delivered and 47 meters for the yachts under construction.
If the 2012 edition stresses out the impressive figure of 73 superyachts over 40 meters, and 6 megayachts exhibited (80.11 metres of average length), amongst which 4 new deliveries for the +70-m segment: Nirvana (Oceanco shipyard, 88.5 metres), Hampshire II (Feadship Van Lent, 78.5 metres), Smeralda (Hanseatic Marine, 77 metres, exhibited by Burgess) and Mogambo (Nobiskrug, 73.51 metres).
The largest megayacht at the Monaco Yacht Show 2012 is ATHENA (90 m, price $94,449,600, delivered in 2004) and the largest 2012 delivery exhibited at the Monaco Yacht Show 2012 is NIRVANA (88.5 m, delivered in April 2012).
The 22nd Monaco Yacht Show fleet has 103 superyachts:
85 motoryachts of a 47.30-m average length,
18 sailing yachts of a 43.81-m average length,
A total average length of 46.70 m (motoryachts + sailing yachts),
73 units over 40 metres,
6 megayachts over 70 metres (of which 4 over 77 metres),
38 new 2012 deliveries,
65 superyachts are less than 2 years-old (excluding 9 yachts refitted between 2009 and 2012).
Distribution of the superyachts at the Monaco Yacht Show 2012 per building nation: