The Glacier Express is a spectacular railway that travels in seven hours from Zermatt (a municipality in the district of Visp in Switzerland) to Davos (in Swiss Alps) or St. Moritz . It is a day trip through untouched mountain landscapes, glamorous health resorts, deep gorges, delightful valleys, 91 tunnels and across 291 impressive bridges.
The modern panorama viewing are truly comfortable and the journey itself is in fact the destination: hear, see and marvel.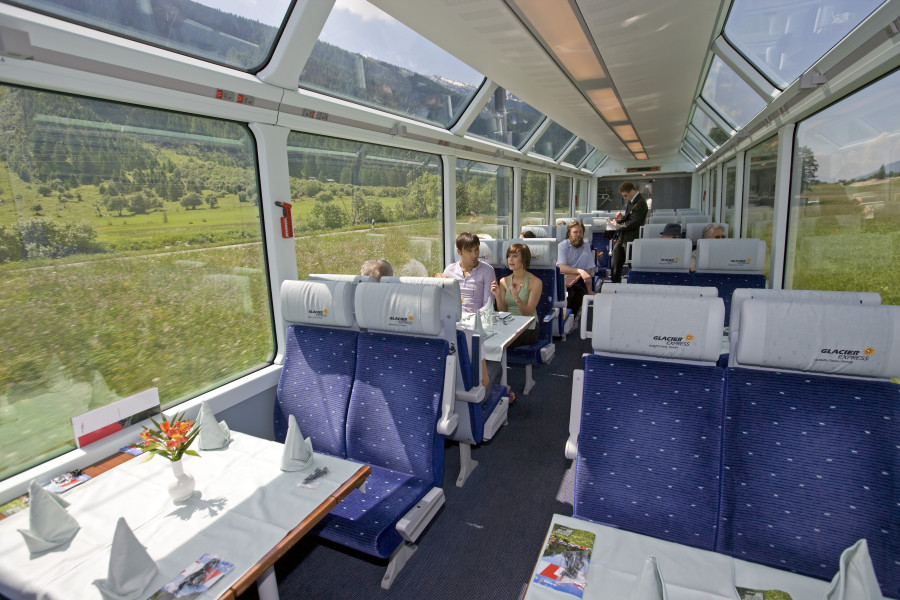 The 1st class panorama viewing car offers 36 comfortable seats (12 x 3-seat compartments, central-aisle car) with table, air-conditioning and information channel. You'll enjoy nearly equivalent comfort and service in 2nd class with 48 seats (12 x 4-seat compartments, central-aisle car).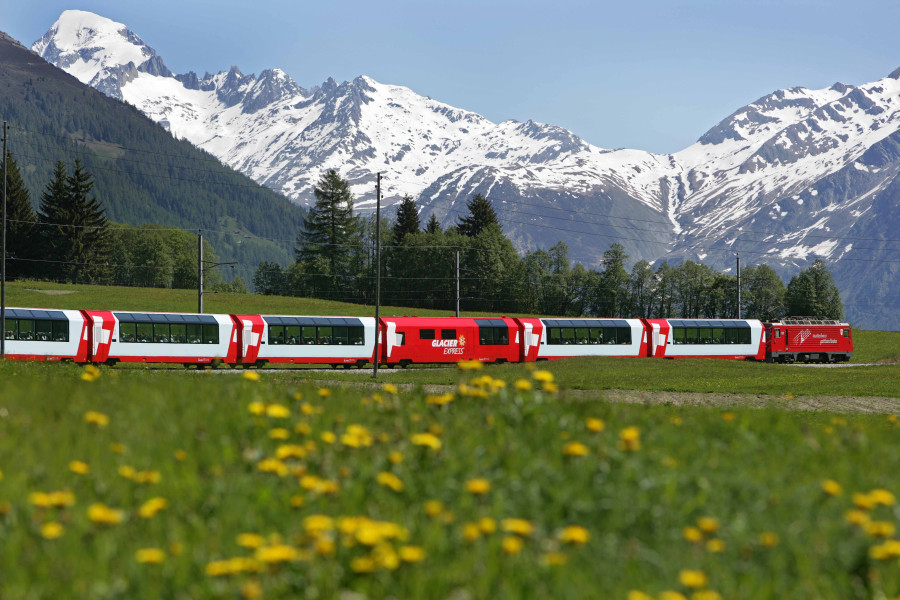 Check out the timetable for summer or winter.