Entering Shangri-La Hotel Paris in France is like entering a palace and walking into an entirely different place and time. Soaring arched ceilings, charming chandeliers not from this age, spacious lobbies, walls with intricate carvings, regal drapes, glittering massive halls, intricate carvings and lavish décor sweep guests into an enchanting experience. Luxury is carefully embedded in every nook and cranny. No stone was left unturned in ensuring opulence was displayed at its best. Once home to Prince Roland Bonaparte, Napoleon Bonaparte's grandnephew, it is no wonder Shangri-La Hotel Paris oozes with royal splendor. It truly is a distinguished residence for such a discerning owner and his guests.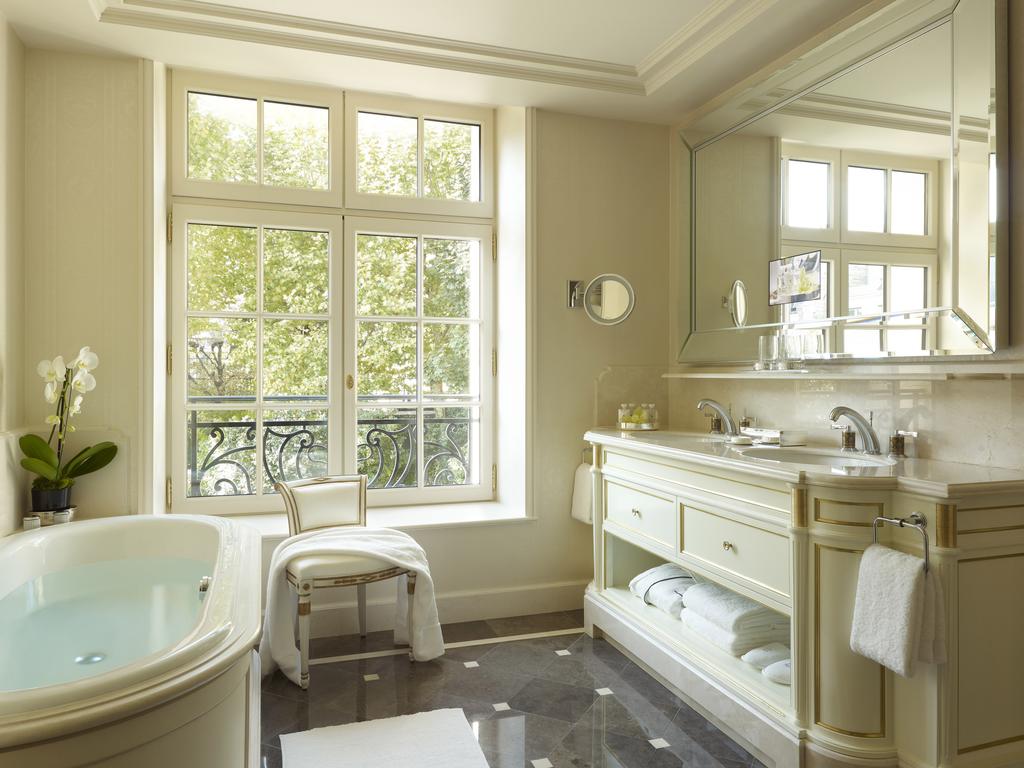 Bathed in opulence rooms in Shangri-La Hotel Paris offer uninterrupted views of the Eiffel Tower and the River Seine. As guests open their hotel window sweeping views of the Paris skyline greet them. For those needing more space, it's best to book a single level suite over a duplex terrace suite. However if you're after the view, then the Duplex Terrace Eiffel Tower View Suite is best. Imagine having your breakfast on your terrace with the best view in the city. And in the evening you can soak in the changing lights of the Eiffel all in the comfort of your room.
[mks_pullquote align="left" width="300″ size="24″ bg_color="#0066bf" txt_color="#ffffff"]some rooms provide a direct view of the Eiffel Tower right from the bathtub for a truly enjoyable and memorable bath. [/mks_pullquote]
Shangri-La Hotel, Paris has 101 rooms including 36 suites. Each is themed; some could be 'Empire', others 'Luxury minimalist' or a charming combination of both. All the rooms and suites feature marble bathrooms with heated floors, separate bathtub and rainfall shower and double sinks with flat-screen televisions integrated into a large mirror. Most of the rooms are equipped with exterior windows for letting in natural light. While some rooms provide a direct view of the Eiffel Tower right from the bathtub for a truly enjoyable and memorable bath. All rooms are installed with complimentary Wi-Fi and landline Internet connection. BVLGARI White Tea toiletry products are available in all rooms.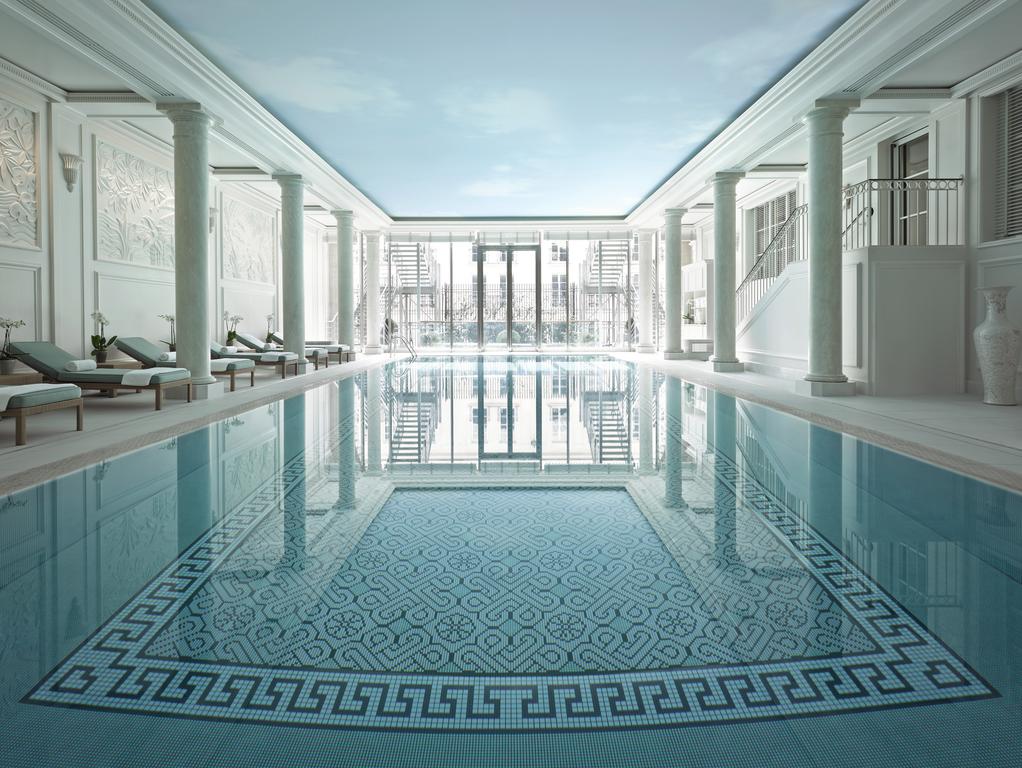 For foodies out there, choices at the hotel are aplenty. La Bauhinia is perfect for light meals or snacks. Inspired by the Bauhinia flower, the restaurant is a gentle reminder of Shangri-La's roots in the Asian continent. Bathed in light coming from the cupola above, La Bauhinia evokes a relaxing atmosphere. It's the perfect platform from which to kick off your day. But if you're up for a more culturally connected experience, try Shang Palace, a Michelin-starred restaurant, for Cantonese gastronomic delight.
There is also Le Bar for that glass of wine you might crave after an exciting albeit exhausting day tour of the city. Or check out L'Abeille before you hit the bed. It's the perfect place to unwind after soaking in the city's sights and sounds. It will give you Authentic French cuisine in the French city. What's more it has also earned 1 Michelin star so you know you're in for a treat. Otherwise restaurants, kiosks and cafés abound in the city waiting to take you on a culinary journey. Who hasn't heard of the much talked about French cuisine after all?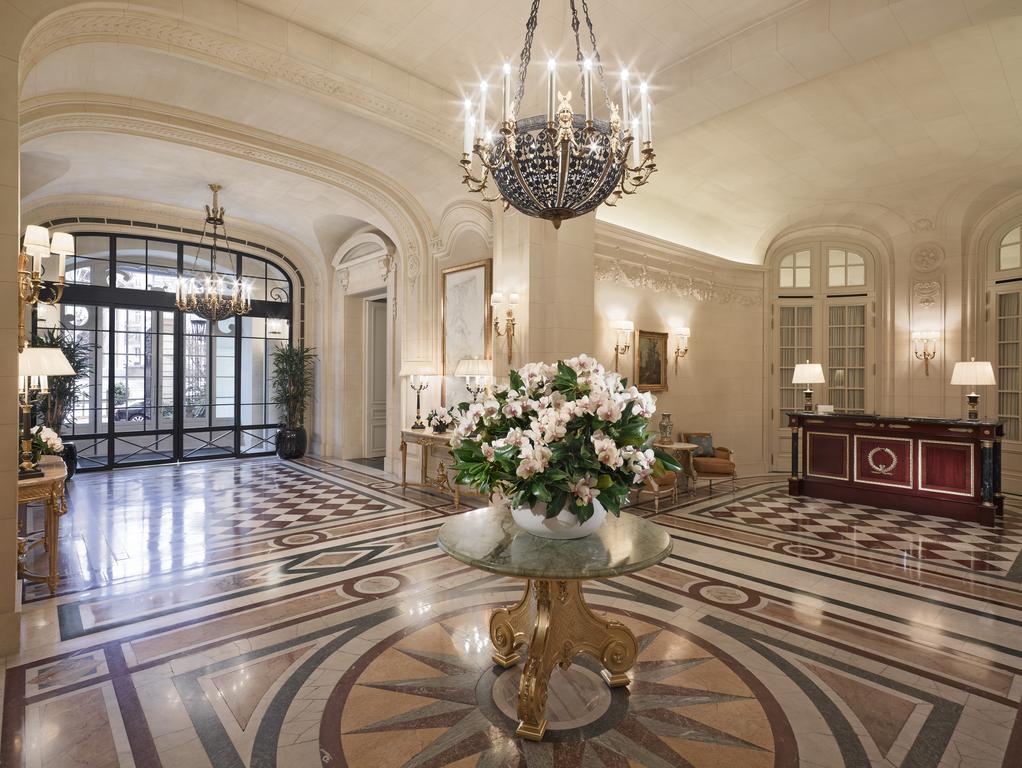 Remember too that staying at Shangri-La Hotel Paris is not only about bathing in luxury and opulence. Staying at the Shangri-La Hotel Paris also means you'll be helping underprivileged kids or those lacking social and economic status. Since 2012 Shangri-La Hotel Paris has been collaborating with the nonprofit organization Pl4Y INTERNATIONAL. Established in 1999, Pl4Y INTERNATIONAL is an international organization carrying out development programmes among children in communities facing social and economic strife. Pl4Y INTERNATIONAL utilizes sports as an 'educational, therapeutic and awareness-raising tool'. Staying at Shari-La Hotel Paris is almost like enjoying luxury without guilt.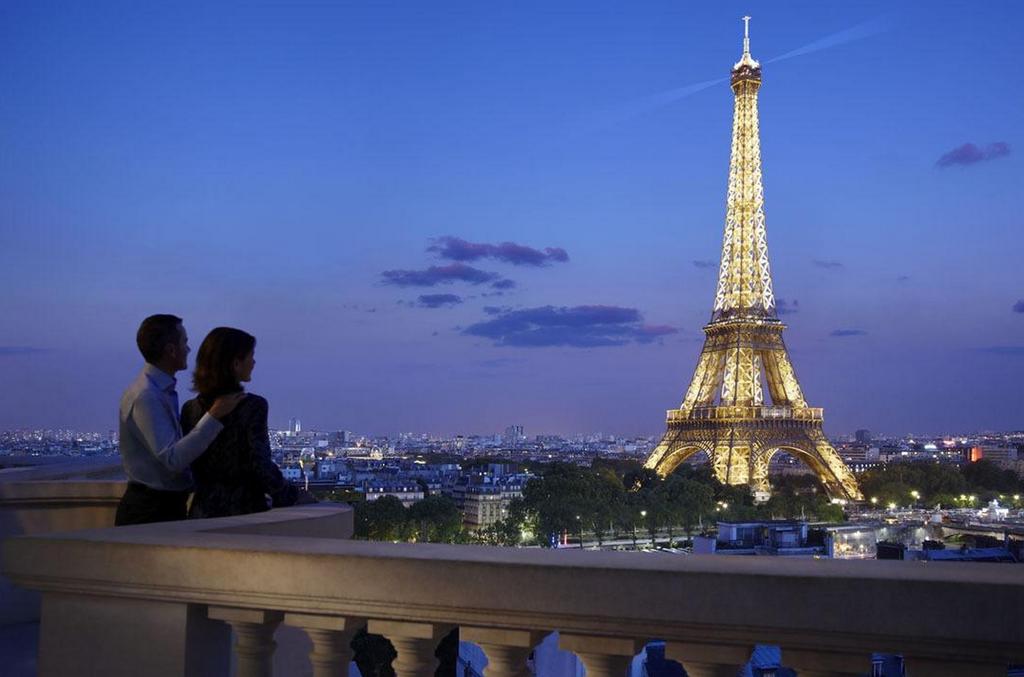 Located on the 16th arrondissement of Paris, Shangri-La Hotel Paris is centrally and enviably situated. It is close to a plethora of museums and boasts proximity to Les Invalides, the Louvre and Montmartre. Only minutes away are some of the city's other iconic landmarks including the Arc de Triomphe, the Place de la Concorde and the Jardin des Tuileries. Shopping is also a stone's throw away with easy access to the renowned Avenue Montaigne and Avenue George V. From the hotel's exterior, which already exudes affluence and elegance to the hotel's lavish interior and breathtaking views, staying at Shangri-La Hotel, Paris is sure to guarantee memorable nights.
If Shangri-La Hotel Paris were not a palace, it is like a time capsule capturing the Napoleonic regime and France's yesteryears. Staying here is like being welcomed into the royal family, or joining an exclusive club reserved for France's elite. The experience can also be compared to joining the aristocracy of France's days of yore. A stay at Shangri-La Hotel Paris is truly a privilege, an experience like no other. It is a special place in which to enjoy the glorious days of Paris gone by.