Rome, the eternal city, a historic place, where every nook and cranny is steeped in rich history. With so many historic and beautiful sights to check out, looking for the right hotel in Rome can be a hit or miss. Not with J.K Place Roma. Staying at J.K Place Roma can really turn out to be a very special one not withstanding the fact that it is centrally located in one of the most beautiful cities in the world. Some guests even dub J.K Place Roma as the best hotel in Rome what with its modern Italian design mixed with a cool mad men-esque vibe.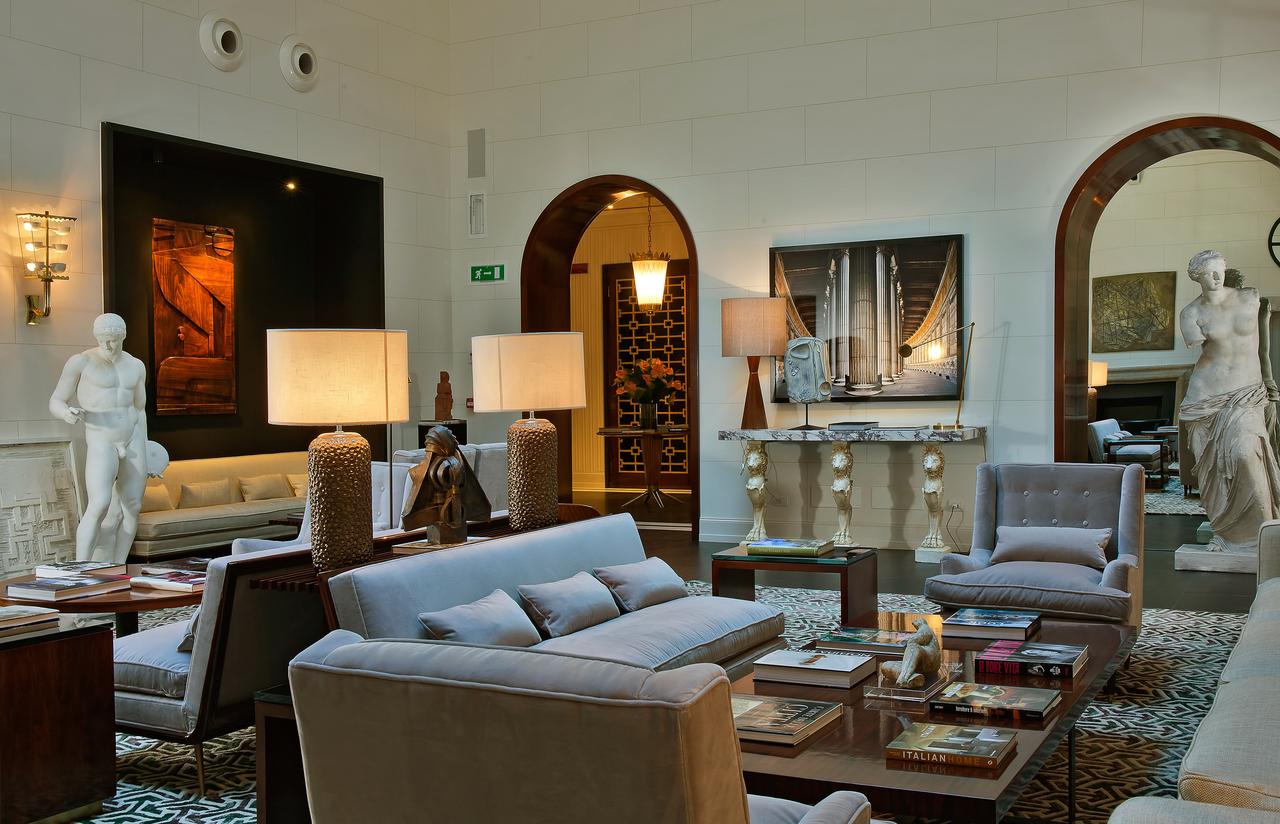 From the minute guests arrive; they are treated like kings and queens reminiscent of Rome's golden days. Hip glamour meets classic Italian architecture at J.K Place Roma. Guests are offered cool, refreshing drinks upon check in and shown to their room, truly a personal service. Unlike in other hotels where guests are pointed to their rooms, and are left on their own to navigate to their rooms. At the hotel room guests find a lovely bottle of Italian sparkling wine and the little ones are provided a small cooler with chilled juice and water. It truly is a very nice touch and one that is hard to ignore.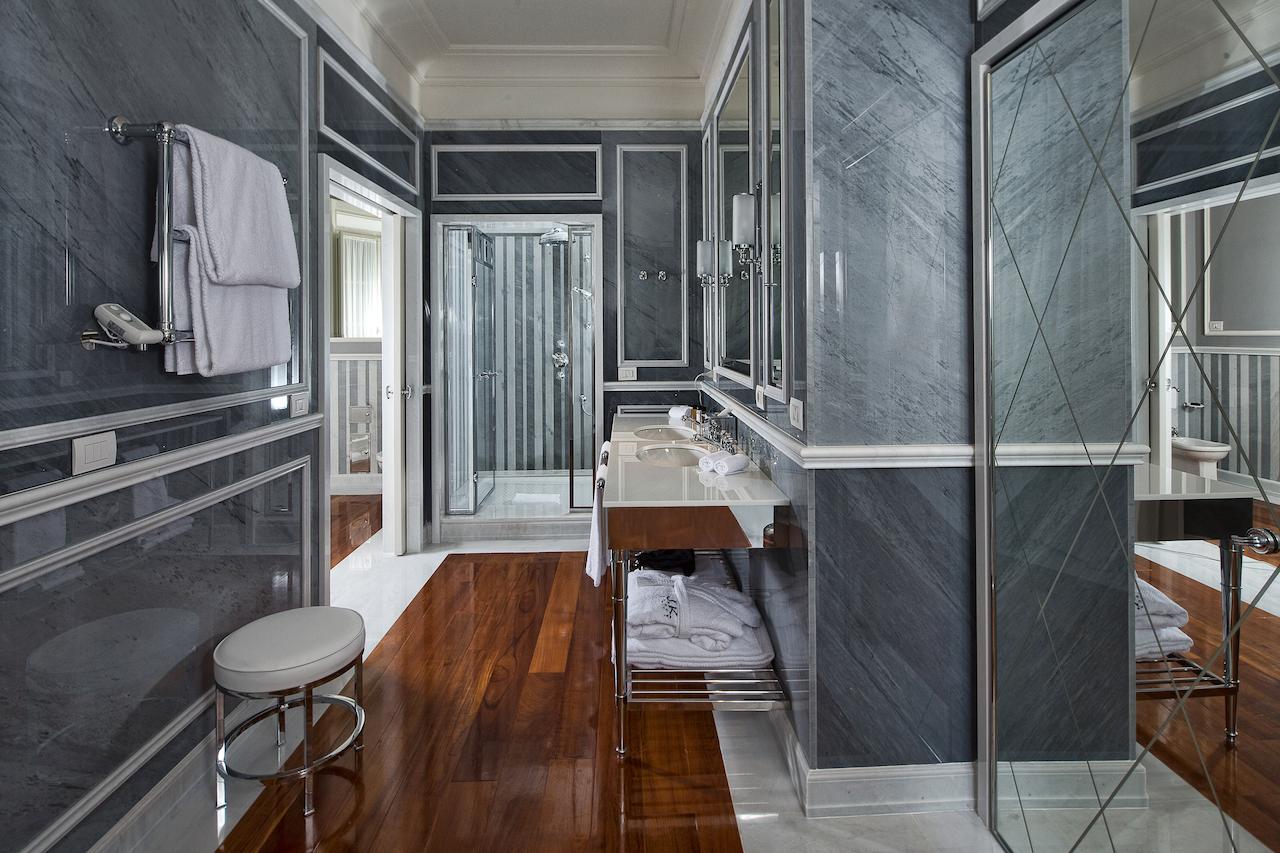 J.K Place Roma knows how to treat its guests and knows exactly what guests need. The rooms are well designed with cavernous bathrooms and closets. The mini bar is amply supplied and refilled daily. One more distinguishing aspect of this hotel is that guests are provided with a mobile hotspot so that they can use their cell phone when exploring Rome. This truly sets J.K. Place Roma apart as this is a service that is almost unheard of in other hotels, a truly thoughtful and generous touch.
Not only is J.K. Place Roma aesthetically pleasing to the eye; service at the hotel is also outstanding. Staffs are so polite and very helpful. They willingly go out of their way to assist guests with almost anything, from dinner reservations, city tours and even scheduling a haircut for them. The public spaces are also truly stunning and the restaurant is impeccable, guests cannot resist the temptation to dine there even when choices abound within the city itself.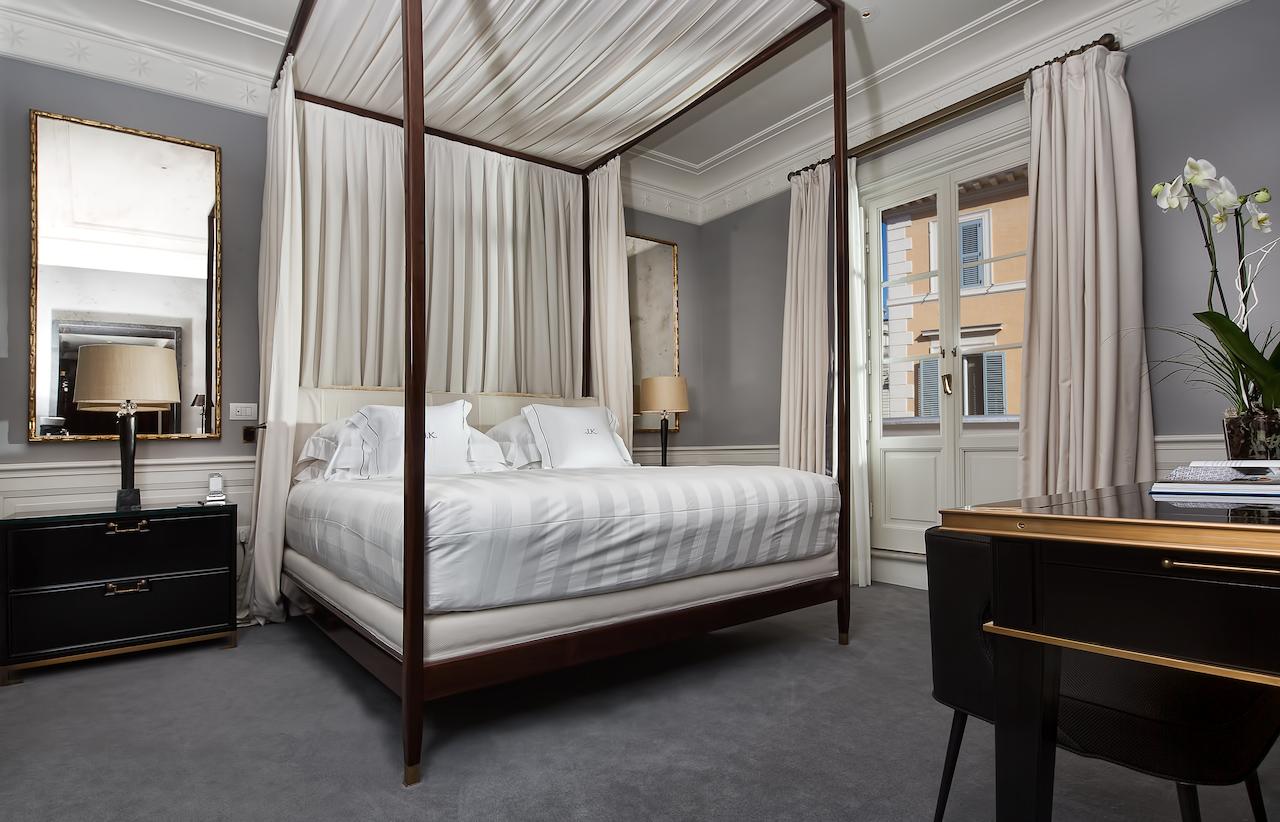 It's surprising to note though that even if Rome is known for having world-renowned brands, including Bulgari, it is sad to note that J.K. Place Roma does not offer any of such signature brands in the hotel's the bathroom toiletries. It would really be a huge plus. However the spacious and well-designed showers in cut stone are a real work of art. It's as if you don't want to take a shower anymore and just spend the time admiring the intricate carvings. It is no wonder guests can't stay away from J. K. Place Roma despite the price.
Should guests find their room to be small or not to their liking, a small complaint or request can easily be addressed. Upgrade to a larger room (depending on the availability) can easily be done. Now that's truly meeting every guest needs.
Another one positive aspect of staying at J.K. Place Roma is its strategic location. J.K. Place Roma is centrally located and is within walking distance to just about everything a guest might need. The hotel is surprisingly quiet, yet convenient to restaurants, shopping stalls, sightseeing, historical venues, and so much more. Guests who love to shop will surely love staying at J.K Place Roma as there are plenty of opportunities to shop until they drop.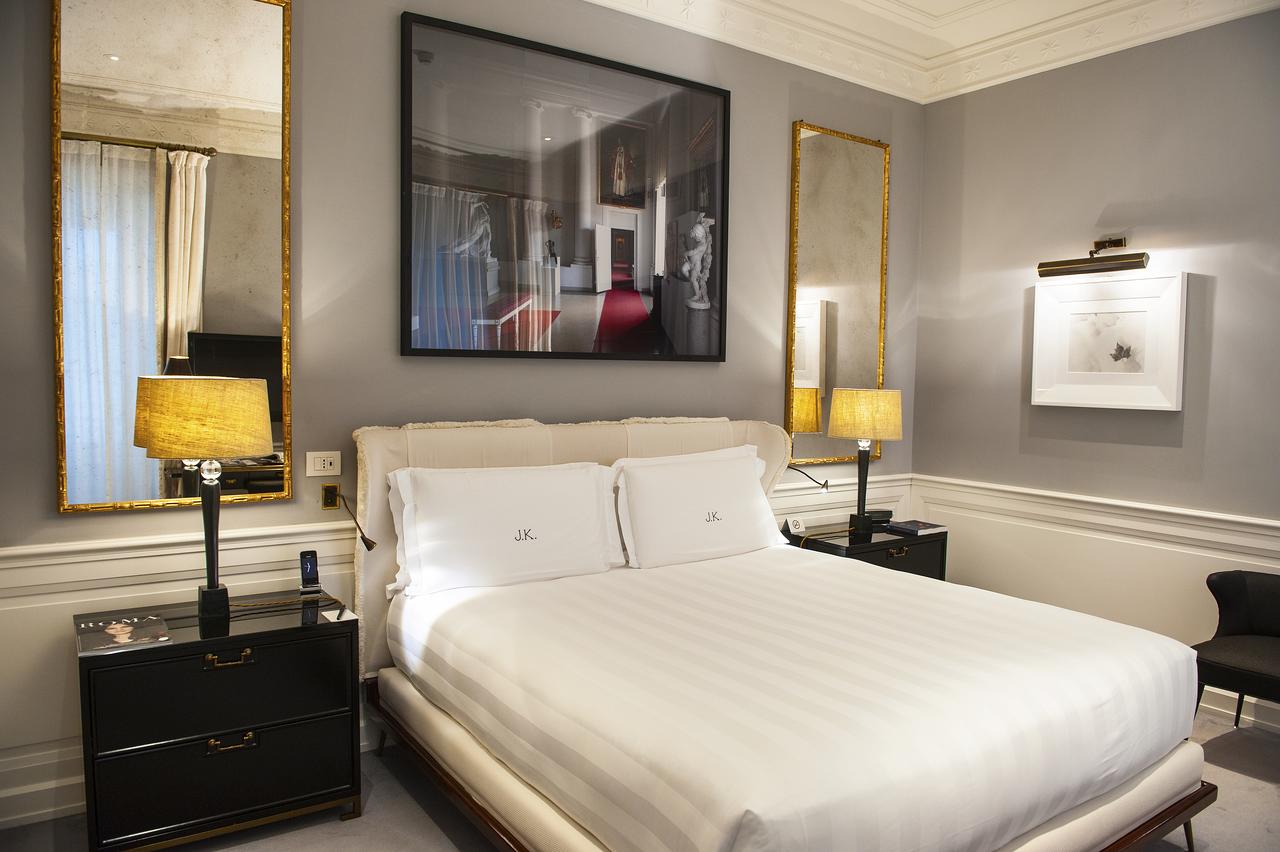 One major tourist spot that is worth taking a peek into is the Borghese Museum, very close to J.K Place Roma. The Borghese Museum is a small museum that guests must book a ticket for ahead of time. Tickets are timed and visitors are given only two hours to complete their tour. This ensures all guests are given enough time to explore without overcrowding the place. Procuring a headset is highly recommended to understand each important display. Tickets can be prearranged through J.K Place Roma as can be expected from a hotel well known for its high quality customer service.
J.K Place Roma is expensive, but you get what you pay for. If you feel like treating yourself then go and book a room at J.K Place Roma. It's well worth every penny or euro you spend. Be sure to book a larger room with balcony. You will not be disappointed. Many guests suggest booking a suite but the basic room is already satisfactory and is equipped with all the modern conveniences anyone can think of. The rate provided by the Leading Hotels of the World include breakfast, which can be very sumptuous as well as free Wi-Fi, it's worth checking.