The Maison Champs Elysées is my favorite luxury hotel in Paris. The 57 rooms and suites (40 renovated rooms Boutique Collection and 17 rooms and suites Couture Collection ) will surprise guests with its effortless combination of simplicity and prestige. 17 rooms rooms and suites belong to the Couture Collection, designed by Maison Martin Margiela and are decorated with a touch of whimsy that plays with proportion and perception.
If you like art, white and minimal design you'll love the Maison Champs Elysées!
Located between the Avenue Montaigne, the Champs Elysées Roundabout and the Grand Palais, the Maison Champs Elysées is in the heart of the Paris.
Rates starting with $564 per night for a Deluxe Boutique Premium to $1314 per night for Suite Couture.
Artistic pretence is given perfect expression in Gilded Lounge Suite, whose walls are covered with wallpaper made from black and white photographs of the gilded lounge on the second floor. The perspectives and ornamental richness of the Napoleon III style are thereby reproduced in trompe-l'œil fashion throughout the suite. In the bedroom, a large bookcase filled with books covers the wall above the bed.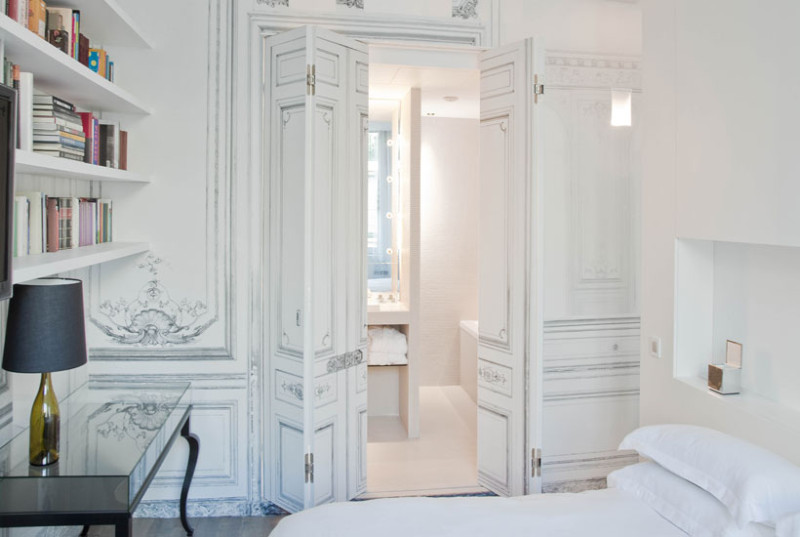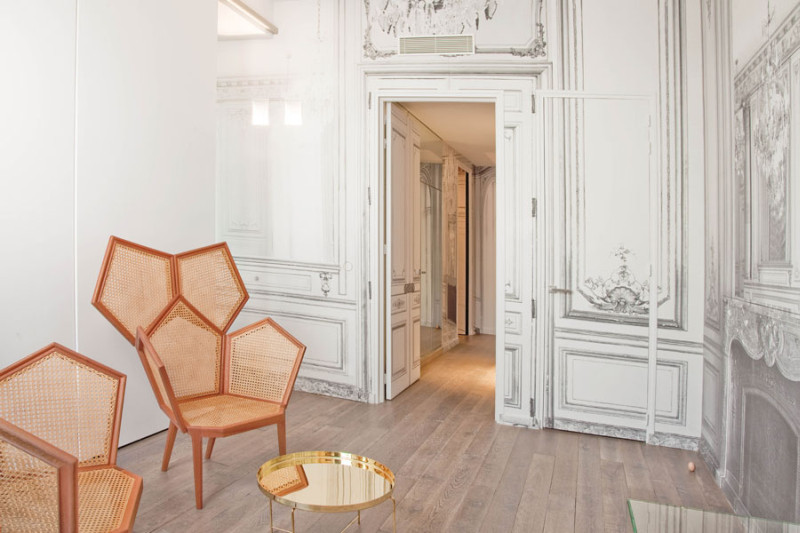 A very special room named Curiosity Case Suite, Couture Collection is like no other room! Like a carbon cube, the walls are painted black and the parquet oak floor has been stained black. In the lounge, a wall is devoted to a curiosities case that displays various objects and texts. The dominance of black in this suite creates a delightful atmosphere that manages to be hushed and voluptuous at the same time.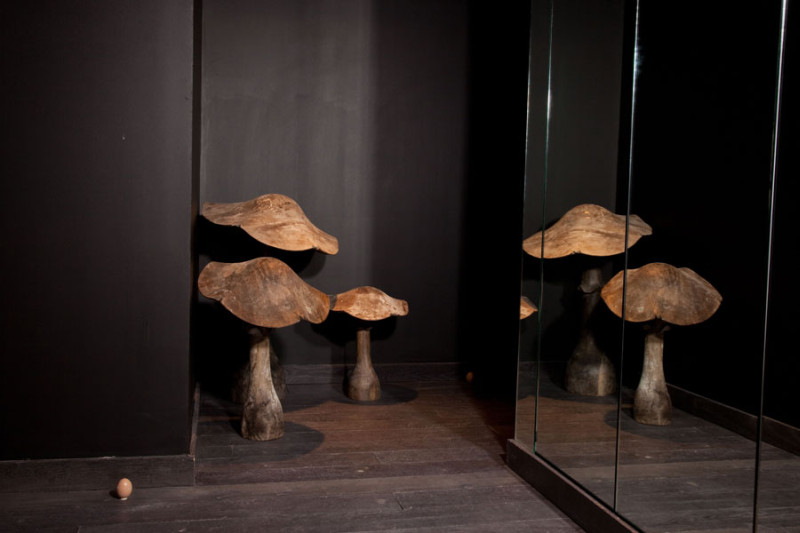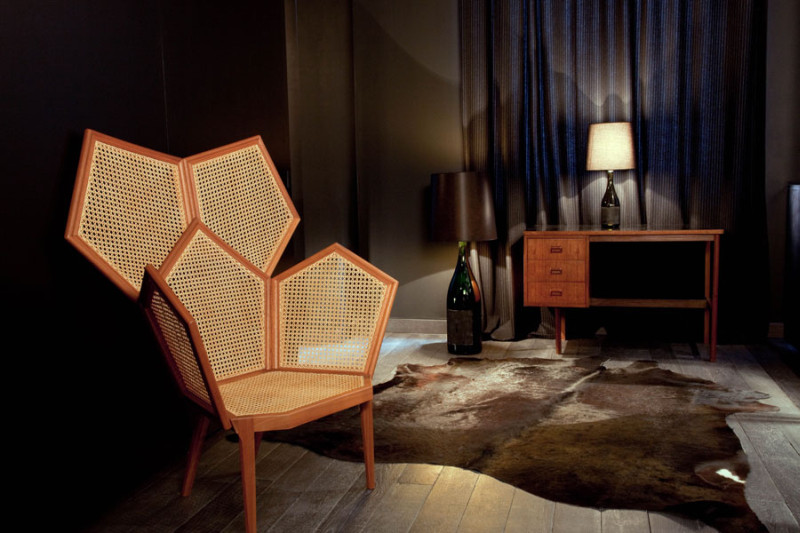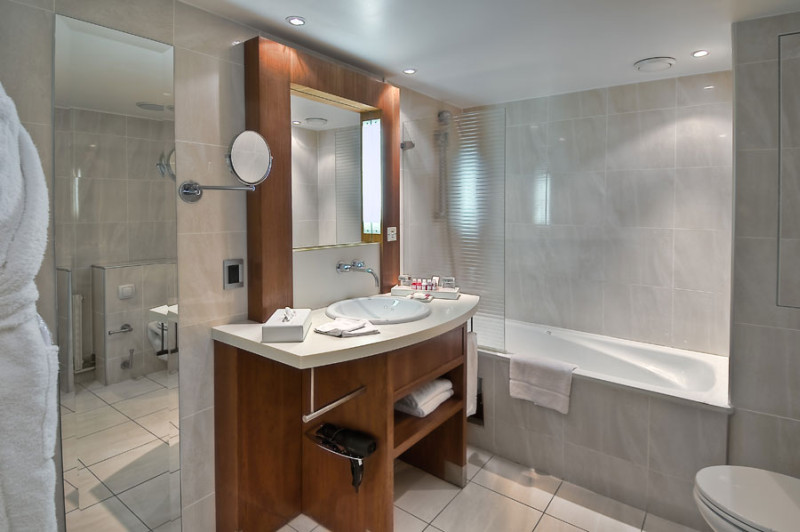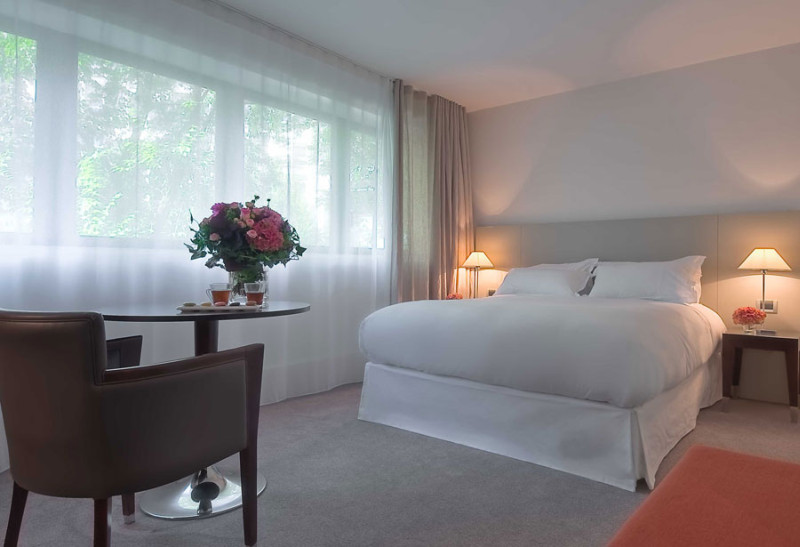 Junior Couture Suites, decorated in subtle "trompe-l'œil", is a small duplex split over two levels. The entrance includes a large dressing room and opens onto a staircase that goes down to the bedroom. Opposite the bed, a large imaginary landscape has been specially printed on the wallpaper and is reflected on the entirely mirrored wall opposite. The fineness of the materials and clever use of space make this charming suite a wonderful world that inspires the imagination.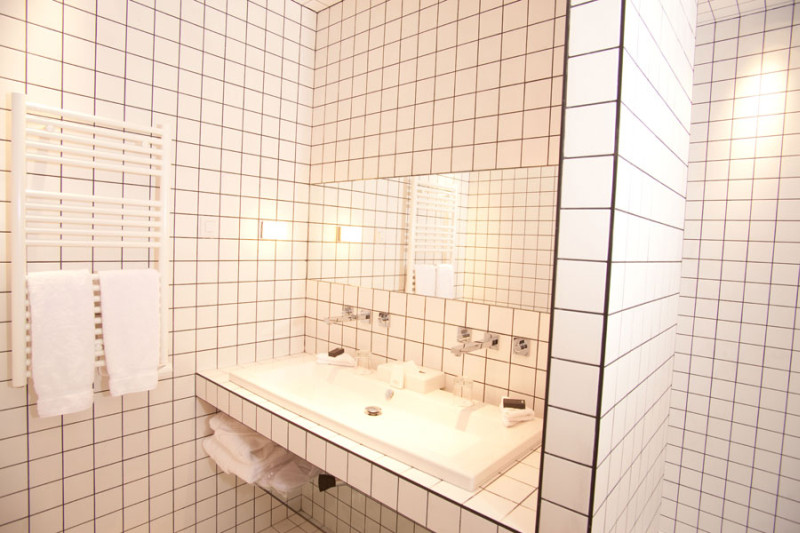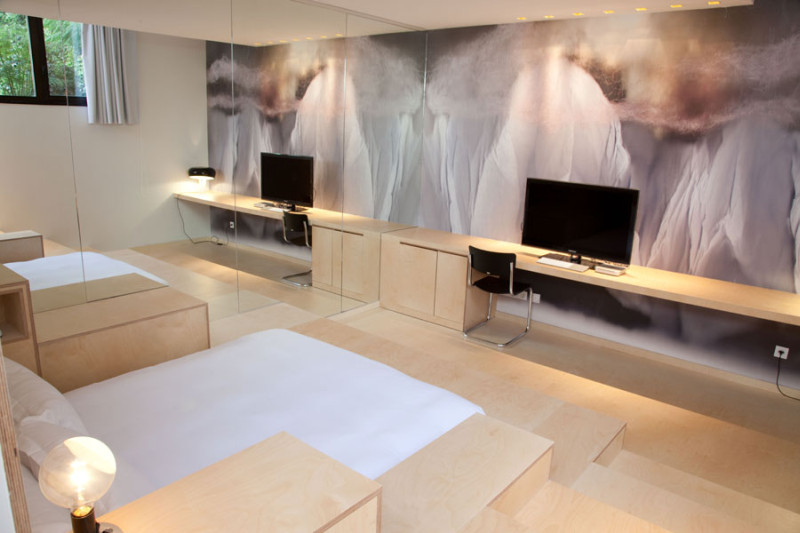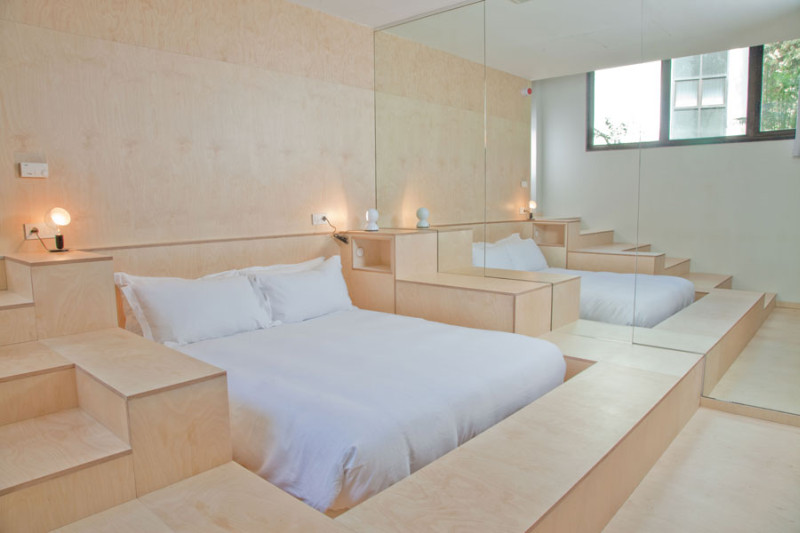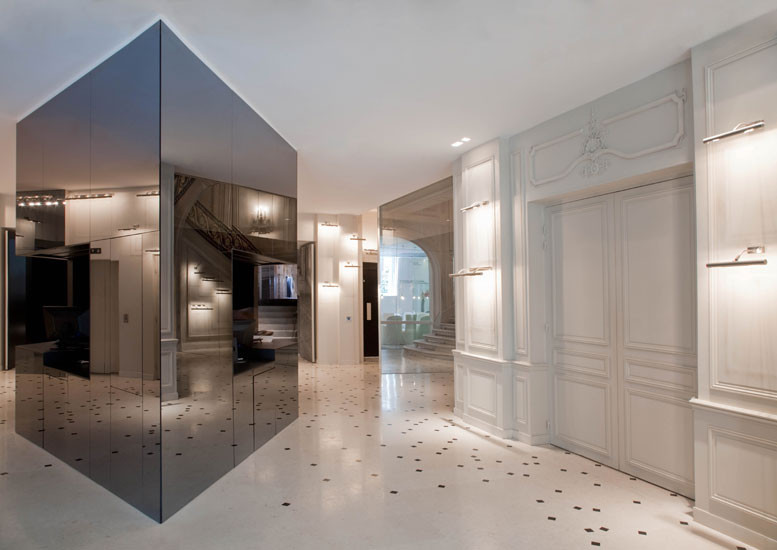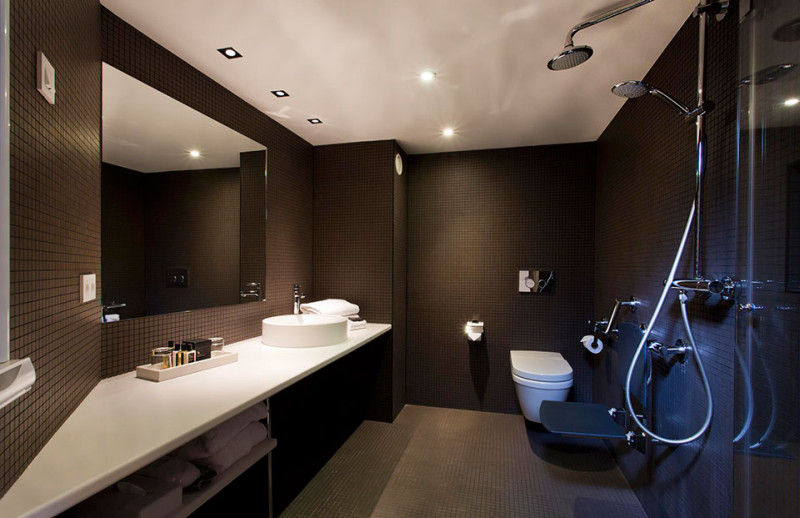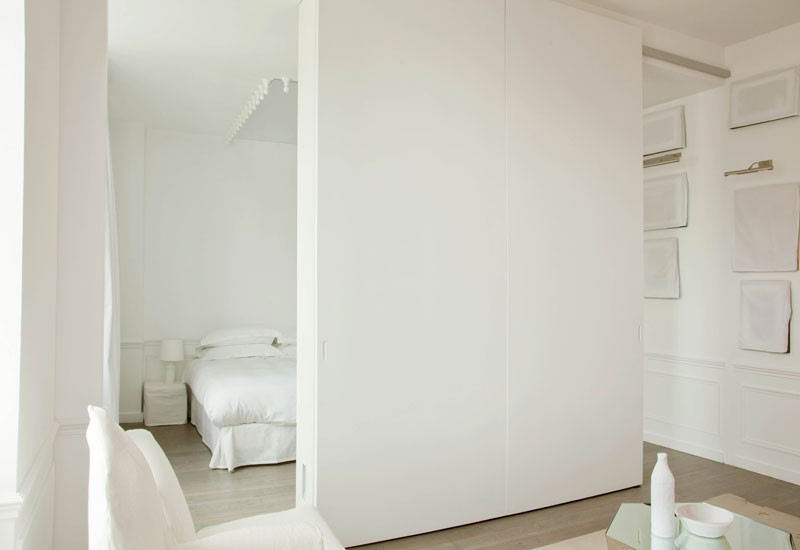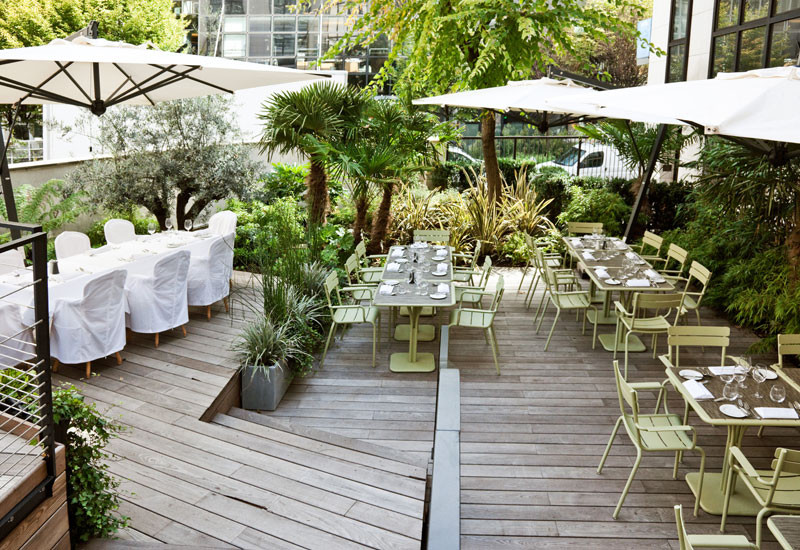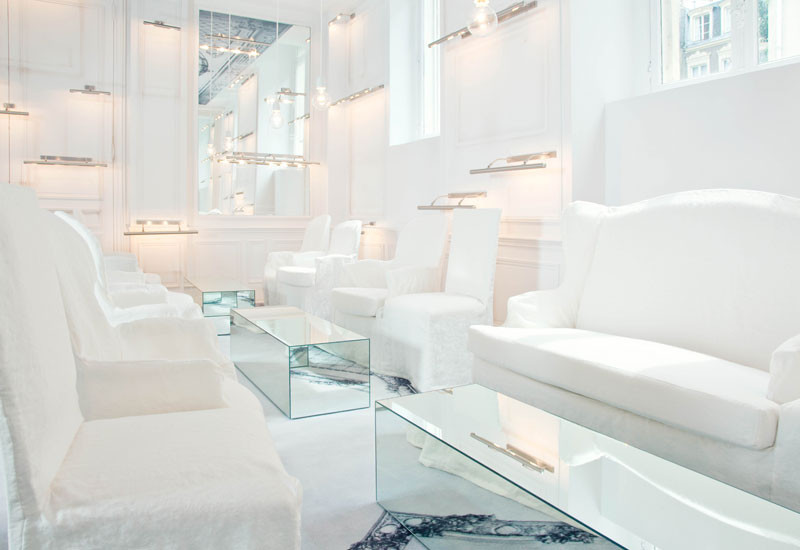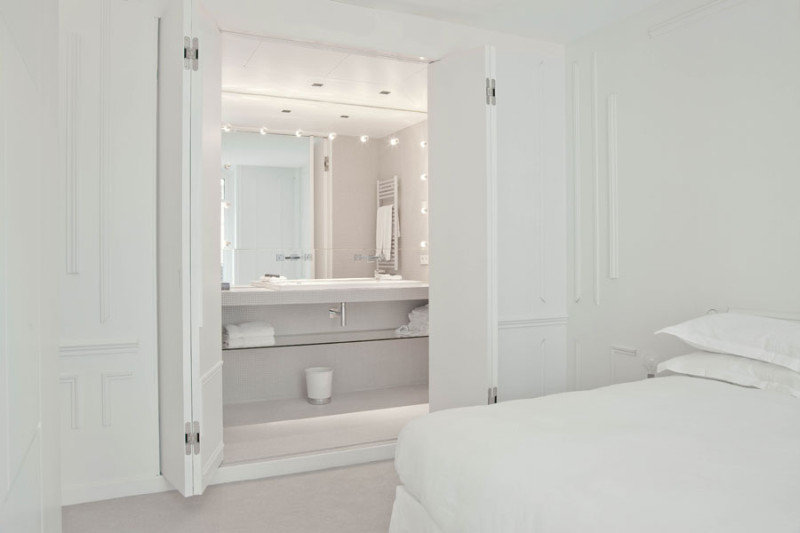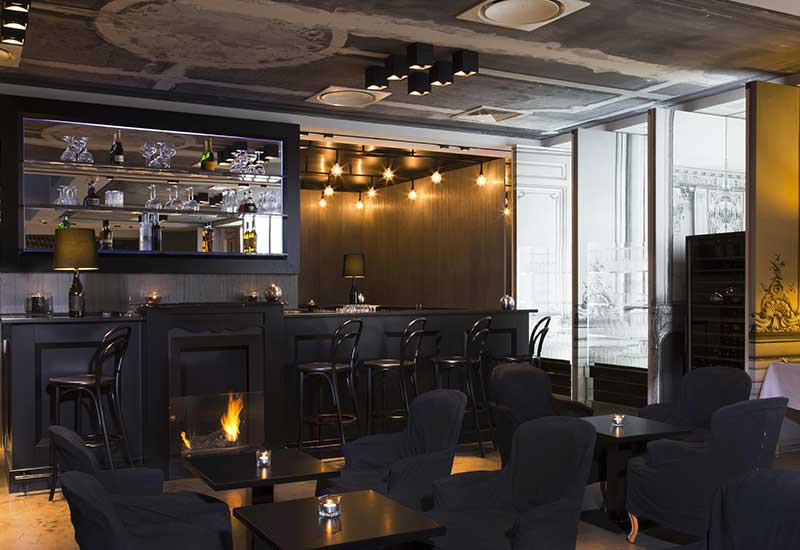 Maison Champs Elysées address
8, rue Jean Goujon
75008 Paris
Tel. +33 (0)1 40 74 64 65
Fax.. +33 (0)1 70 36 54 63
email: resa@lamaisonc.com