Strategically located on the banks of the Huangpu River, Mandarin Oriental Pudong, Shanghai lies in the heart of Pudong's central financial district. Standing in the midst of the soaring skyscrapers of Lujiazui, Mandarin Oriental Pudong, Shanghai
offers a unique blend of style and comfort with stunning design, world-class restaurants, soothing spa and Mandarin Oriental's renowned customer service.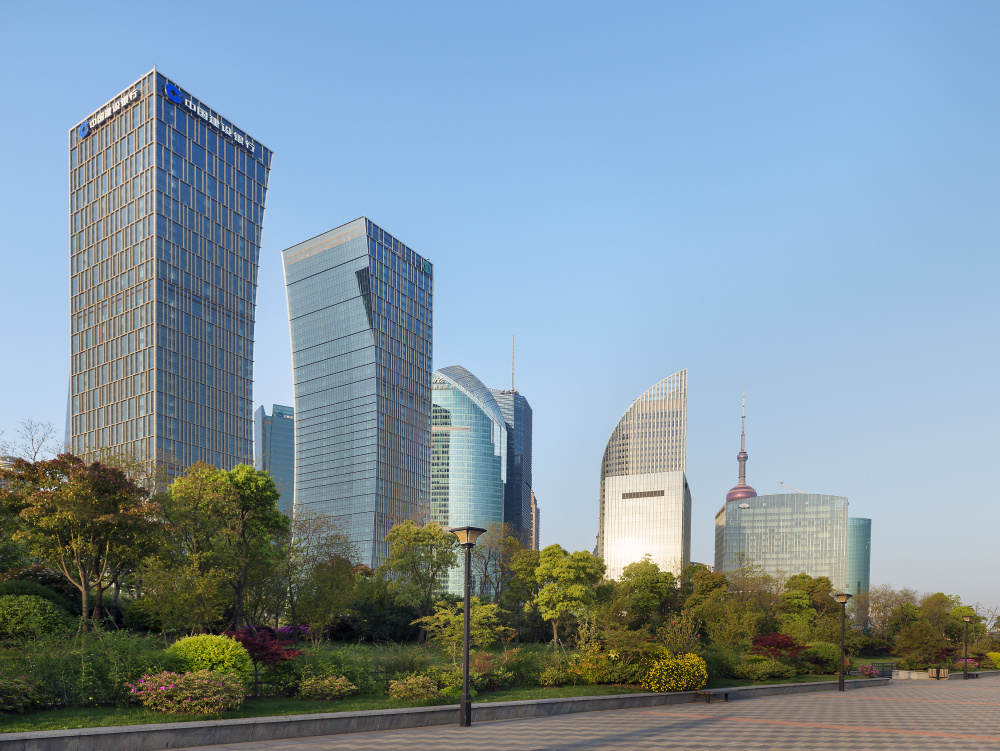 Perfect for both business and leisure travellers, Mandarin Oriental Pudong, Shanghai's central location is ideal for both exploring and conducting one's business. The hotel is only minutes from the Shanghai IFC and Shanghai World Financial Centre. It is also only 10 minutes from the historic Bund, is within easy reach of the city's main attractions as well as only a stone's throw away from Lujiazui and Pudong Avenue Metro stations. The hotel is 45 minutes to Pudong and 35 minutes to Hongqiao international airports.
Mandarin Oriental Pudong comprises 318 rooms and 44 stunning suites, a well-appointed Presidential suite spanning 788 sqm. Mandarin Oriental Pudong also has 210 serviced apartments. Rooms and suites provide sweeping views over the mesmerizing Huangpu River. The Club Lounge offers private check-in, business facilities and refreshments. As sophisticated as they are spacious, the 362 rooms and suites also offer a sublime blend of comfort and contemporary design providing comfort to all guests.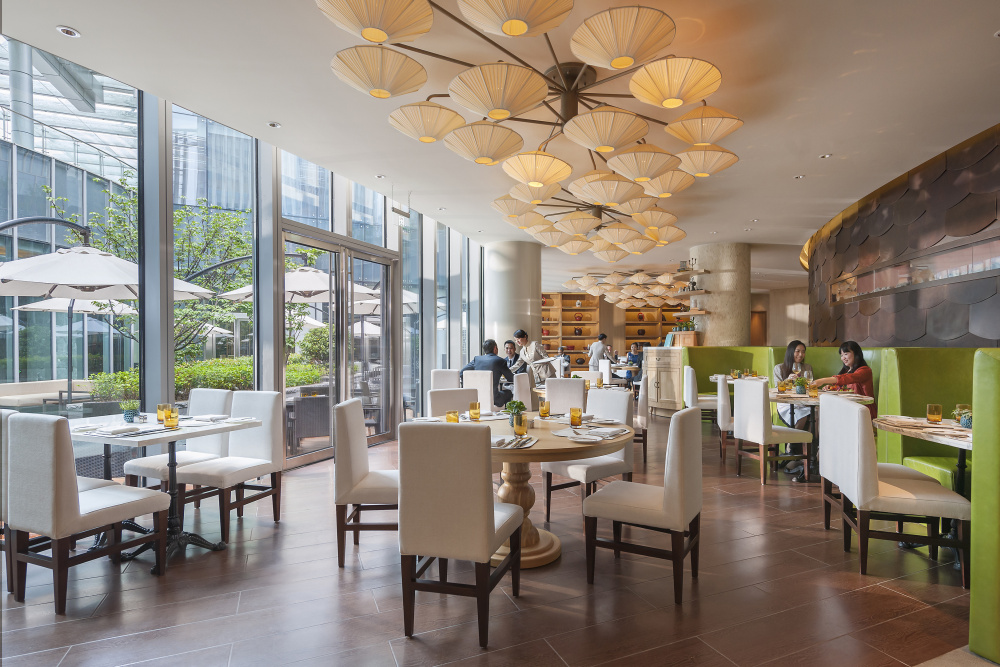 Meanwhile inside an executive suite is a valet closet that everyone will love. Guests put in their laundry, close the inside door, press the green light and in minutes, the clothes can be collected from the outside door discreetly. The suites are well appointed though not necessarily spacious. In the bathroom, guests can take a peek at the river. Very modern while maintaining contemporary design, all drapes and blinds at Mandarin Oriental Pudong are motorized. Bedside control buttons are also easy to operate.
Mandarin Oriental Pudong is not necessarily known for its strategic location. Nonetheless its location should not deter guests from staying at the hotel. Mandarin Oriental Pudong has a very reliable complimentary shuttle to take guests to nearby Pudong, including the MRT station. What's more since the hotel is so close to the riverbank, it is quieter and affords a heavenly stroll along the riverbank.
Mandarin Oriental Pudong is top notch when it comes to customer service. Guests regularly rave about how they are treated at the hotel, of how staffs go out of heir way to help them and/or make their stay memorable. One guest who was staying had to leave early and requested for a boxed breakfast. Surprisingly her breakfast rate was deducted from her total bill, a very nice touch. The only setback with Mandarin Oriental Pudong is its absence of a better points/miles system similar to Singapore Airlines. Guests do get miles at the hotel, but not as much as Ritz Carlton/Marriot.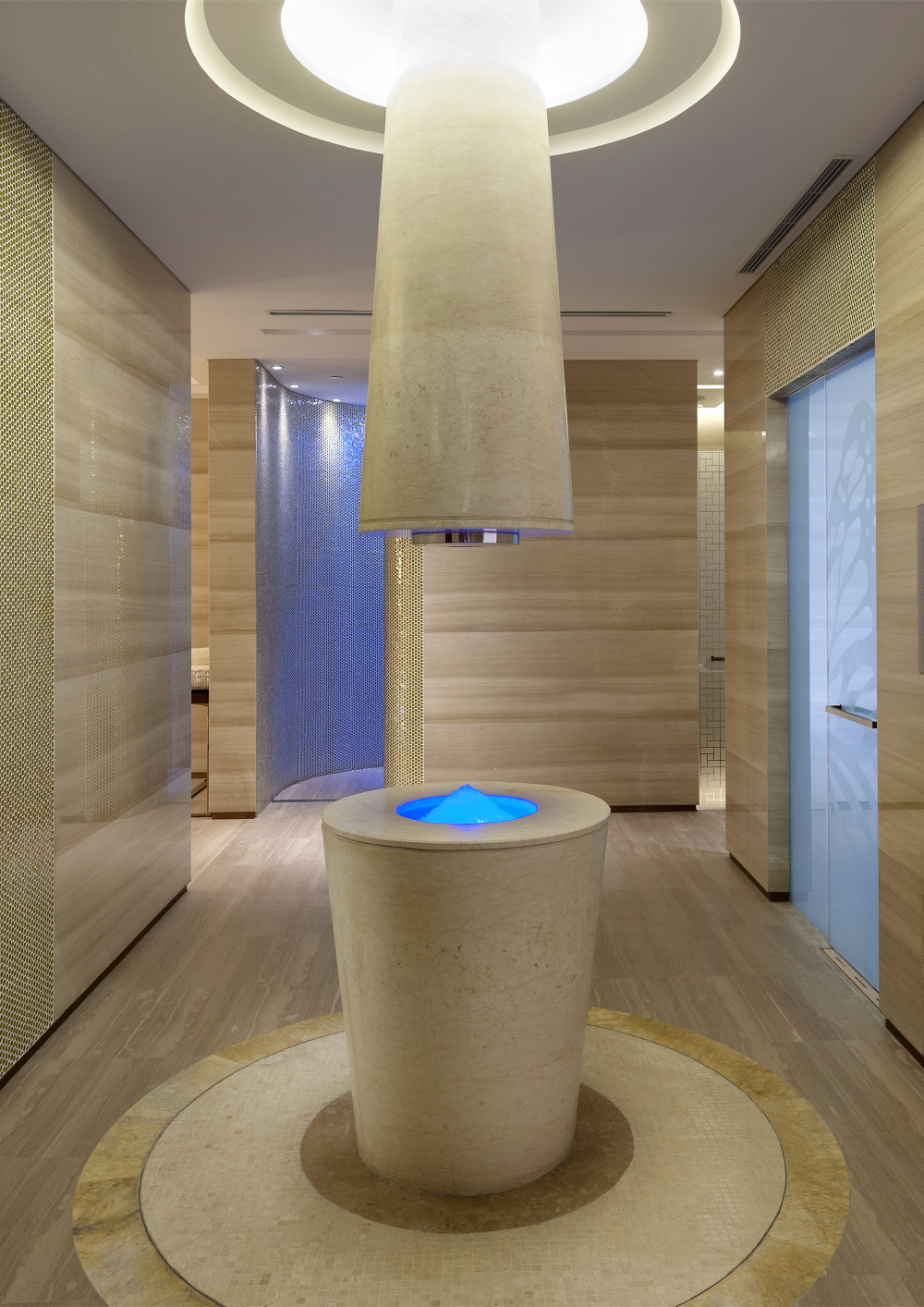 If you're planning to stay in Mandarin Oriental, prepare to walk a lot because if you are coming from the Lujiazui subway station or the whole financial district, there is almost no way to find a taxi unless you're coming from a far distance. Taxis are a bit finicky and will not take you if you're only going somewhere nearby, a very disappointing experience. One guest had a massage once in the financial center around 5 pm. There was no taxi in sight after 40 minutes of waiting. The streets on the Pudong side are huge, and much longer than on the Puxi side. But there is another way of getting back to the hotel from the financial district.
You can take the bus across the Oriental Pearl for one stop. Your walk then takes a lot shorter. You can also try the ferry to get over to Puxi for dinner since dinner time can be another headache to catch a willing taxi to cross the tunnel. The ferry is fast and cheap. But getting back on a ferry, you will have to take a bus back to the hotel. If you can't read Chinese that's even more challenging. But commuting by taxi is cheap and convenient if you can find them when you need them. Leaving from the hotel it's easy to find a taxi. It's getting back that can be a major deterrent.
The buffet restaurant at MO is not commendable. Everyday the food on offer is the same thing. One can find much better Chinese dumplings and dishes from any restaurants in the super brand mall at a fraction of the cost. The service is the only positive point here. Everyone is super polite and well trained. The breakfast at Waldorf is much better with a larger selection. Even the complimentary buffet dinner at the same restaurant at MO can also be disappointing. It is expensive and of very low quality. If you want a nice authentic shanghainese dinner, it is recommended to try the Dragon Phoenix Chinese restaurant at Peace Hotel with a lovely view. Or try the French one in Shangri-La Pudong with a fantastic view.