Conveniently located on the coast of Mauritius, Le Victoria boasts easy access to the tourist hub of Grand Baie and Port Louis, the capital city. Le Victoria Hotel Mauritius offers stunning sunsets and is one of the most popular family resorts in Mauritius. Renowned for its expansive sea-facing guest rooms, its laid-back ambiance and selection of activities for both children and teenagers, Le Victoria Hotel Mauritius evokes a lifestyle that appeals to all ages. Like most of Beachcomber hotels in Mauritius, Le Victoria Hotel Mauritius offers a Beachcomber All-Inclusive Package. It includes all meals and drinks as well as added-value items throughout guests' stay in Mauritius. Do note that it does not cover everything including the mini bar. However, this option is still better as food and drink at the hotel can get a bit pricey. You save more by booking an all-inclusive package.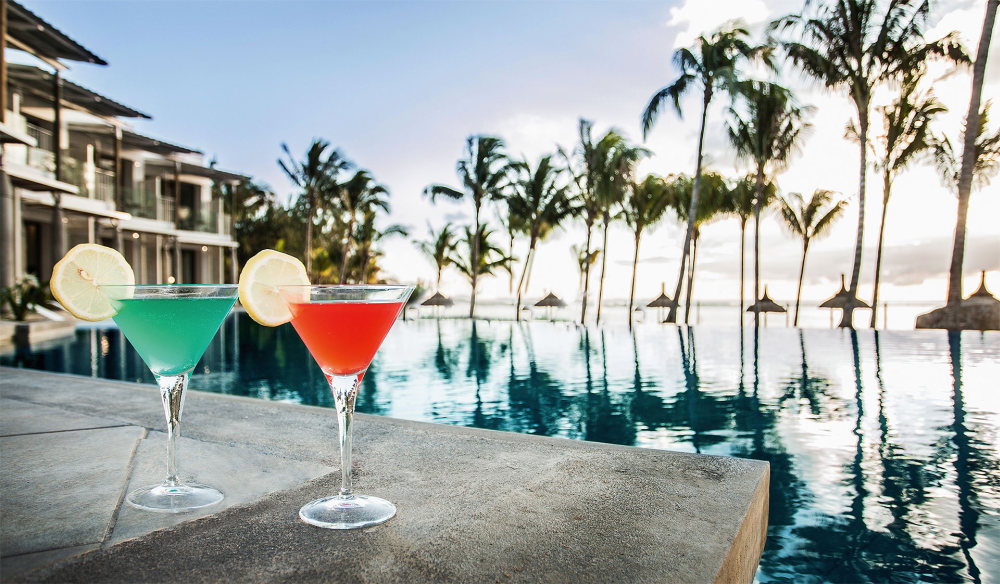 If you really want the best room, book one on the Ground Floor as rooms on lower floors offer good views. They are also farther from the bars and the noise. All rooms are supposed to be sea facing but not all ground floor rooms offer an uninterrupted view of the sea. Some may have views mostly of palm trees only and the beach beyond. But rooms on the Ground Floor are generally better than the ones on the higher floor. The rooms are really spacious, neat and very clean. Service is generally good and the staffs really try to keep the rooms spick and span. They also try to help wherever and whenever they can. The bathrooms (shower and bath) are very spacious too. Guests can enter the room through the front door and also through the garden or beachside, which makes it very convenient.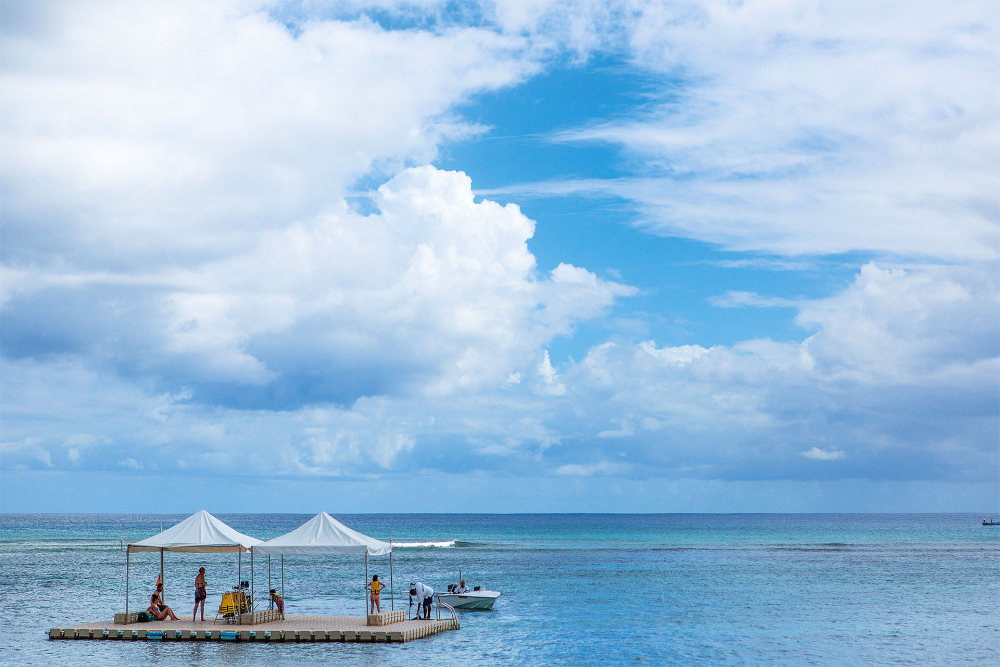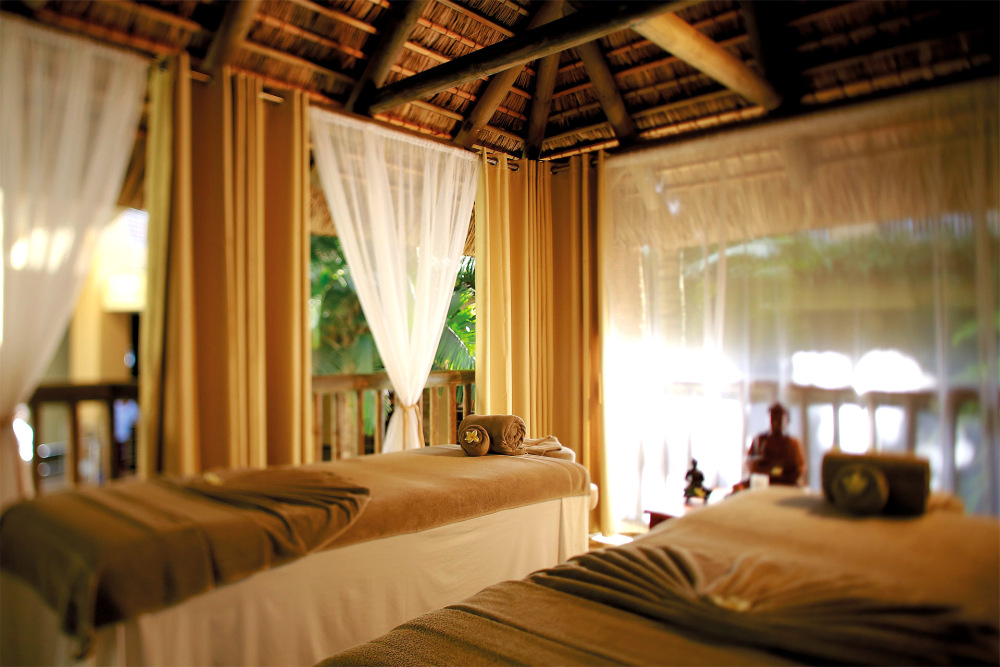 There are three restaurants at Le Victoria Hotel Mauritius – a buffet restaurant, fish restaurant and an Italian restaurant. All three are good and serve great food. The seafood restaurant serves a la carte and has the best location. Best of all, guests can eat with their feet in the sand, which can be quite thrilling, exciting and unique. Kids will definitely love the opportunity to wiggle their toes in the sand while munching on their favorite snacks. The food on the buffet spread is also really good. Combine that with good service and you're in for a treat.
There are plenty of activities to do, from stand-up paddle, aerobics, aqua gym, steps, machine & weight training, cardio training, yoga, spinning, power plate, personal training, sauna, Hammam, tennis (3 floodlit courts), table tennis, tennis volley, football, bocci-ball, mountain bikes, water skiing, windsurfing, sailing, glass bottom boats (which is highly recommended), snorkeling, kayaking, pedal boats, scuba diving, and beach volley. Not to mention swimming, and so much more to keep the olds and young ones alike occupied. Le Victoria Hotel Mauritius could do well with offering clear plastic cups at the beach and pool instead of making guests drink their cocktails from a thick blue plastic cup.
The white sand beach is great. Rocks, pebbles, damaged corals can be strewn about but if you look where you're going you'll be fine. The watersports equipment needs some upgrading as they are showing signs of wear and tear. The older staff, especially the pool and beach waiters might need a little bit of customer service refresher training course. They can be a bit unfriendly. Must have forgotten what they were there for. Otherwise, service at Le Victoria Hotel Mauritius is generally friendly and convivial.
As Le Victoria Hotel Mauritius is popular among families, you might want to check the school holidays if you want an uninterrupted and a more intimate stay. Located on the island's protected northwest coast, Le Victoria is a very relaxed four-star resort, which makes it an excellent choice for families traveling to Mauritius. Le Victoria is well known for its spacious rooms that can easily house couples with one to two children. Le Victoria Hotel Mauritius also has Family Apartments that guarantee space and privacy to all members of the family. The Family Apartments feature two bedrooms and two bathrooms.
Le Victoria Hotel Mauritius prides on having one of the biggest sports centers on the island, covering 450m² and provides the latest in sports equipment. Located at the heart of the public area, it is easily accessible. Aerobics, body shape, circuit training, yoga and power plate are just some of the activities and facilities available. Coaches and supervisors are available on site to guide and help guests during their workout. An on-site sauna and Hammam are available for guests to relax and soothe their muscles after a satisfying workout.
Le Victoria Hotel Mauritius may not have everything you may want and need but it promises to deliver a relaxing holiday fit for families, business executives, honeymooning couples and single individuals alike.