Sprawling villas, rolling green valleys dotted with mini lakes, freshly manicured lawns, relaxing swimming pools, cozy bedrooms decked with all necessary amenities, modish restaurants, awe-inspiring views, Royal Palm Marrakech looks like it has everything a 5 star resort has to offer. The views of the snow-capped Atlas Mountains in Royal Palm Marrackech are unparalleled, found nowhere else.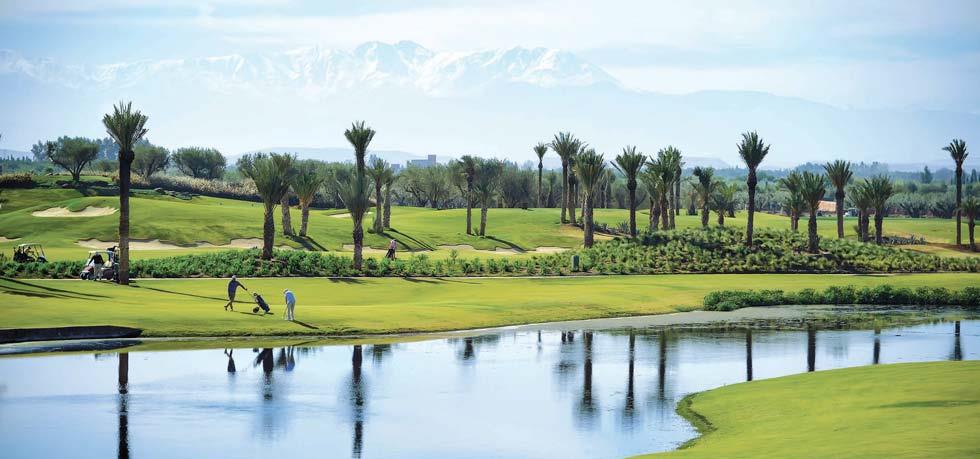 But beneath the modern façade and modish structure, some underlying problems lay hidden. The staffs are generally friendly and amiable. But if you aren't French speaking, you might feel like second-class citizens at the resort. You don't get top-notch service or priority that is otherwise extended to French speaking guests. Not sure though if this is typical in most if not all hotels in Morocco.
[mks_pullquote align="left" width="300″ size="24″ bg_color="#0066bf" txt_color="#ffffff"]stunning landscapes, breathtaking views, massive villas, luxurious guest rooms, friendly service, a host of sports and entertainment options[/mks_pullquote]
When you arrive at the spa you'd be surprised that no one offers you a welcome drink or cold towel, which is a normal practice in other 5 star spas. Nobody notices when you leave either. If you know what a Clarins Spa is like you'll also be disappointed to find out that no Clarins products are available anywhere at the spa in Royal Palm Marrakech. A very notable mishap one must say. It is something that needs urgent fixing. Not unless the hotel did this on purpose.
When it comes to food, the hotel can do more by offering better and bigger selection especially for the lunch by the pool. Buffet lovers would rejoice in the fact that breakfast is now buffet but a la carte lovers might roll an eye or two. With not much to offer, the buffet is not on par with 5 star hotels. Food at La Caravan might be surprisingly low on quality. If you order a lamb rack you might end up with something that reminds you of mutton. Some nights some of the major items on the menu might not be available including chicken, beef or lamb rack. This can be very disappointing especially if you've been craving and this particular item is the very thing you came for.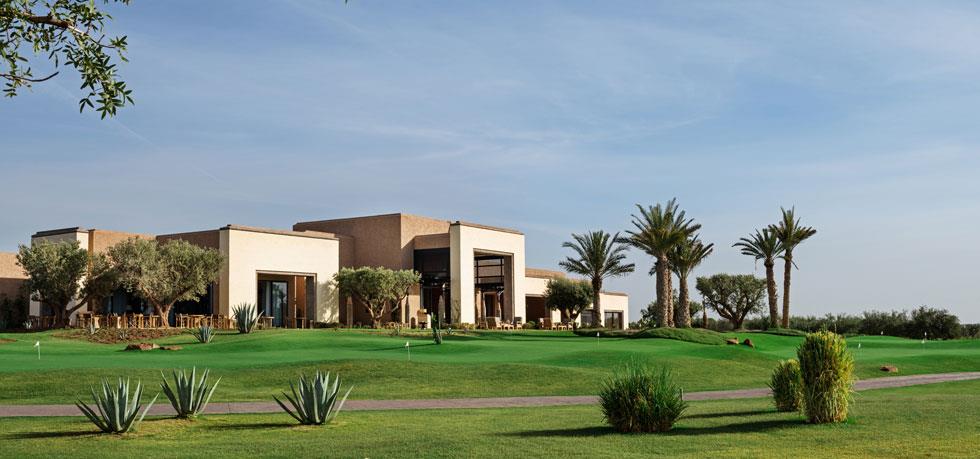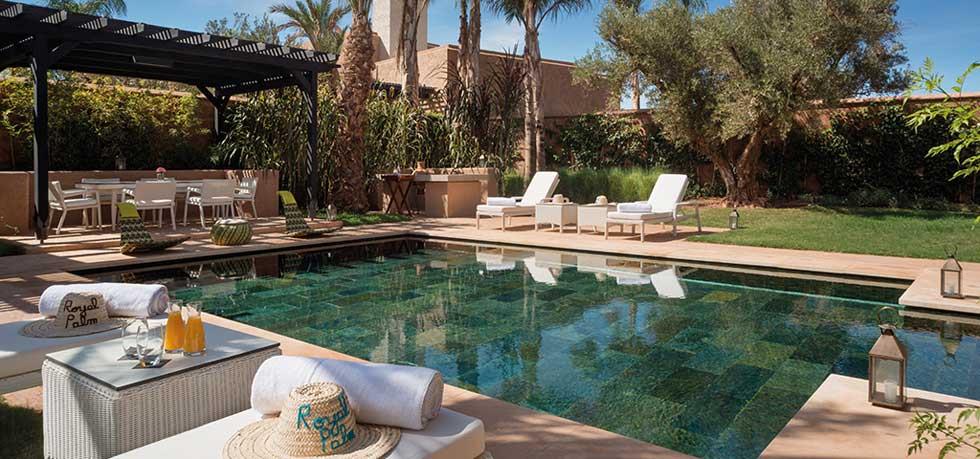 You might just end up with a piece of a very tough entrecôte. And if you do end up with chicken, it could also turn out to be dry and could be more of a size of a pigeon. If you don't want to have a disappointing night at the restaurant, room service might be your best choice. Not exactly an ideal choice for sure. On a brighter note, the Moroccan restaurant serves mouth-watering traditional dishes. It has a small band playing traditional Arabic music and it's a delight to dance in and have fun with other guests. What's a better way to relax and unwind than to dance the night away anyway?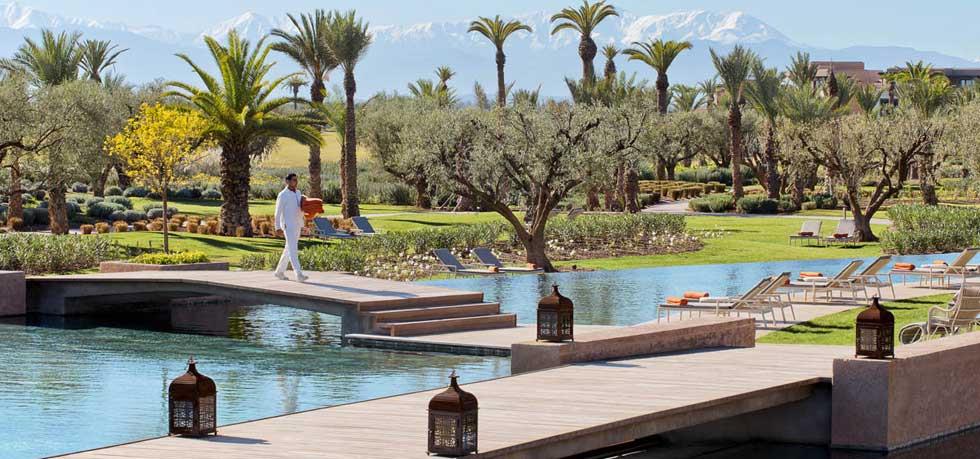 Golf buffs would be impressed by the freshly manicured lawns and rolling green hills. But they'll be disappointed to find out the Clubhouse is far from complete. It is underway though so it's something to look forward to. The place is perfect for playing but for relaxing they'll have to go elsewhere. The grounds in Royal Palm Marrakech are definitely to die for. Imagine a stunning blue sky streaked with white clouds, crystal clear mini lakes, Moroccan-themed villas backed by snow-capped mountains, you can almost say life is bliss in Royal Palm Marrakech. Except for some of the few little things that could easily ruin one's stay.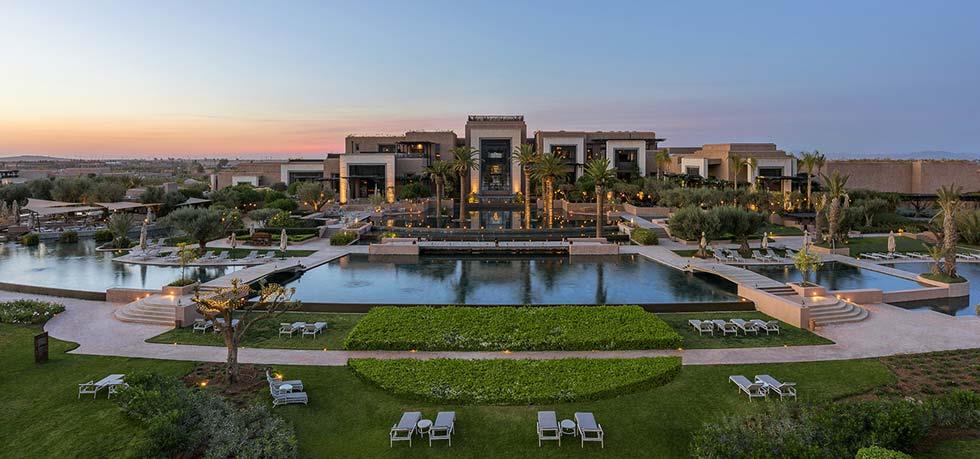 If you really want a good view, book a suite on the higher floors to get sweeping views of the Atlas Mountains. Imagine waking up to a bright and sunny day with the snow-capped mountains to greet you. Although room service is relatively reliable, you'll be surprised that some do not understand what 'Do Not Disturb' sign means. Or maybe they just ignore the sign completely. Best to leave your door double locked when you're asleep and put your valuables inside the safe when you're going out. This is just an extra precautionary measure that is worth taking. Suites are really vast and the bath could almost fit a family. A little exaggerated for sure but that's just to emphasize how big the baths are. Some of the rooms overlook the golf course that offers views that could truly be breathtaking.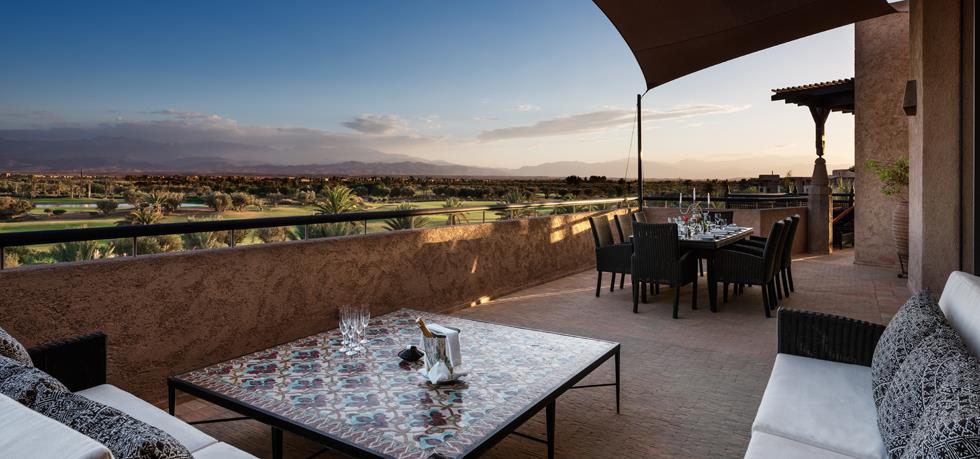 Located 20 minutes away from the town center, Royal Palm Marrakech provides a shuttle that transports guests to and from town. But in case you consider driving, do remember that driving in Marrakech can be extremely dangerous. You would notice that everyone follows his/her own rule. It can get pretty chaotic so if you're not that brave, better ditch driving altogether.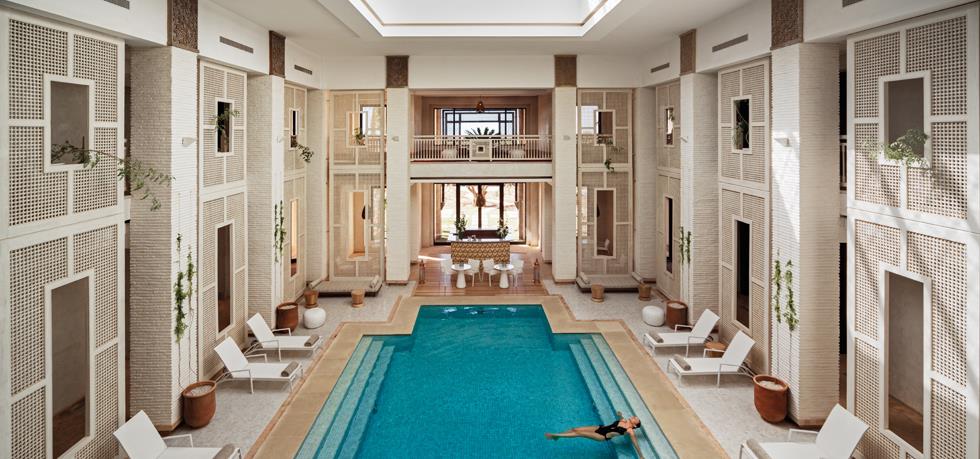 With some improvements here and there, Royal Palm Marrakech is poised to spoil any discerning guest who visits. With stunning landscapes, breathtaking views, massive villas, luxurious guest rooms, friendly service, a host of sports and entertainment options including a golf course and kids club, families and honeymooning couples alike would surely enjoy a break in the finest address in Marrakech – Royal Palm Marrakech.
Address: BP 2470, Km 12 route d'Amizmiz, Marrakech, Morocco