The problem with Royal Palm Mauritius is that it doesn't have a problem. From the stunning white beaches, inviting infinity pools, tall swaying coconut palm trees, stunning villas and plush bedrooms combined with unparalleled service, Royal Palm Mauritius delivers what it promises – royal experience. It's probably one of the few (if not the only) resorts in Mauritius that you'll find hardly any negative reviews on.
[button link="https://www.hotelscombined.com/Hotel/Beachcomber_Royal_Palm_Hotel.htm?a_aid=63056″ color="red" newwindow="yes" rel="nofollow"] Click here to Book Now![/button]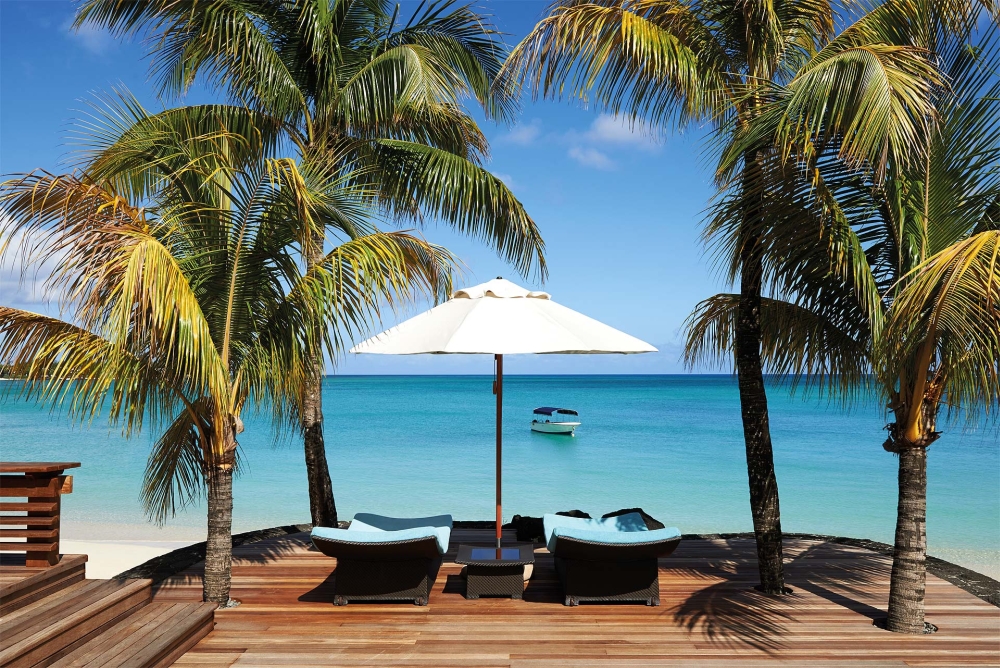 As the name suggests, guests visiting are treated to a royal treatment – from the minute they arrive until they leave. Well, perhaps long after they leave as the fond memories collected while at Royal Palm Mauritius last. Royal Palm is dubbed the finest hotel in Mauritius what with its tastefully decorated guest rooms, wood finishes and custom-made wooden furniture crafted by local artisans. Not to forget its location on the protected northwest coast, extending along a pure white sand beach. Royal Palm is truly a tranquil tropical haven worth visiting and enjoying. With its recent upgrade on its public areas and suites, Royal Palm makes an even better choice for an ultimate luxury experience in Mauritius.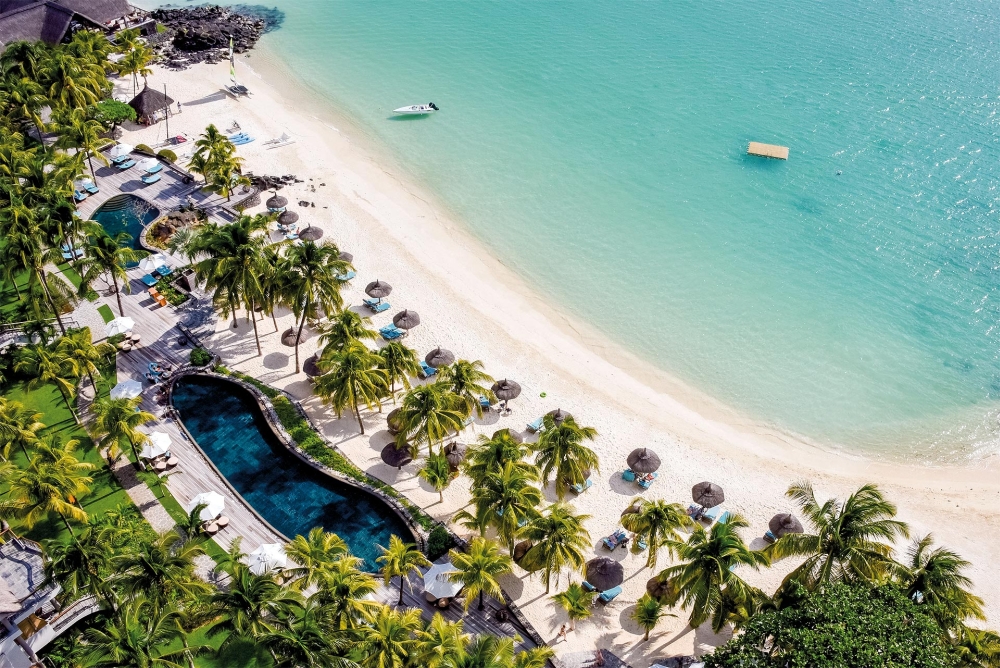 Royal Palm Mauritius is not all talk. It truly deserves its 5 star status. The hotel is intimate enough to enjoy a personal feel but large enough to not feel crowded or boxed in. You get enough space for you to relax and unwind uninterrupted. The gardens and pools blend really well and were conveniently designed to always provide uninterrupted views of the stunning white sand beach that is surprisingly maintained spotless throughout the day. The rooms are spacious with awesome views of the sea. They are also equipped with very large bathrooms.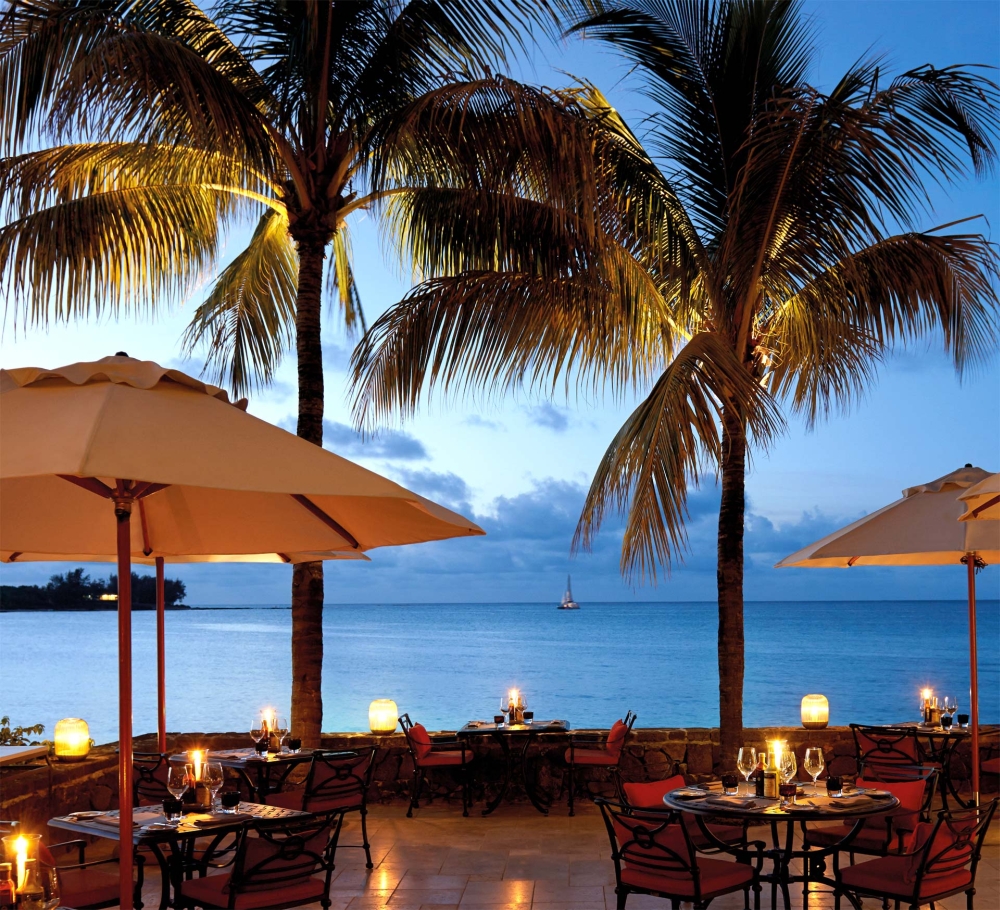 When it comes to dining, where can you find a restaurant that changes its menu every day? That is only found at Royal Palm Mauritius. The menu in the main restaurant is updated daily providing guests a truly unique experience and something to look forward to every day. The menu is beautifully drawn together, and has a different theme every day, leaving guests with great excitement and anticipation every time. You never know what you're going to get the next day. Highly recommended is the more traditional creole/Indian, a truly intoxicating fare that allows you to embark on a culinary journey while digesting a creole traditional fare. Cultural and culinary journey combined.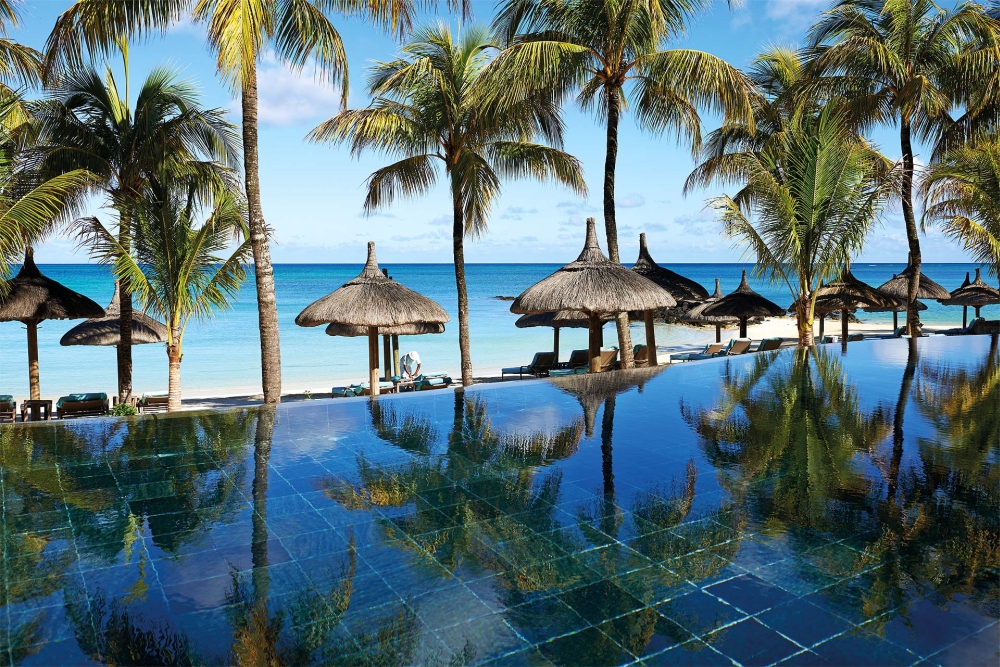 A hotel may have the best facilities, the most luxurious beddings and décor but without good customer service it puts all the facilities to nothing. Not at Royal Palm Mauritius. Royal Palm Mauritius' success is owed mostly to the staffs that creates ultimate luxurious and memorable guest experiences daily. The staffs happily provide every guest's needs and whims. From the driver that collects you from the airport and tells you all about the island to the bell staff that unpack your suitcases and the beach attendant that selects the best sun loungers for you. The success of your stay at Royal Palm Mauritius is owing to all staffs that anticipate your needs and preferences every time. Each of them will know you by name, always has a ready-friendly smile for you and enthusiastically provides and meets your every need. Now that's true royal service, only available at the Royal Palm Mauritius. With 69 rooms and over 300 staff, this is definitely guaranteed.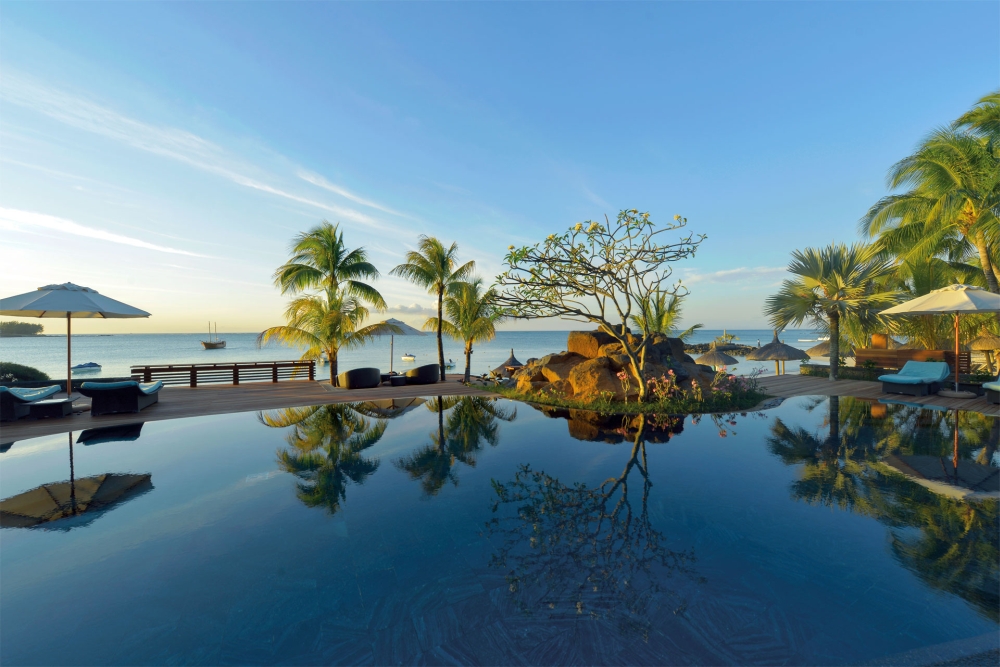 Rooms at Royal Palm are furnished in modern, homey and cozy style. Rooms in the Ocean Suites have two good-sized rooms, with guest loo. There is also large, well-equipped bathroom with walk-in shower, a lovely freestanding egg-shaped bath, towels and cotton bathrobes, and plenty of storage room. The suites are equipped with very efficient air-conditioning and black-out curtains, two sofas, easy chair, two televisions (with HDMI points for devices), a writing desk, large balcony with loungers, relaxing chairs and dining table and chairs. The view is breathtaking – tropical lush gardens, swaying palm trees, and the crystal clear turquoise Indian Ocean beyond.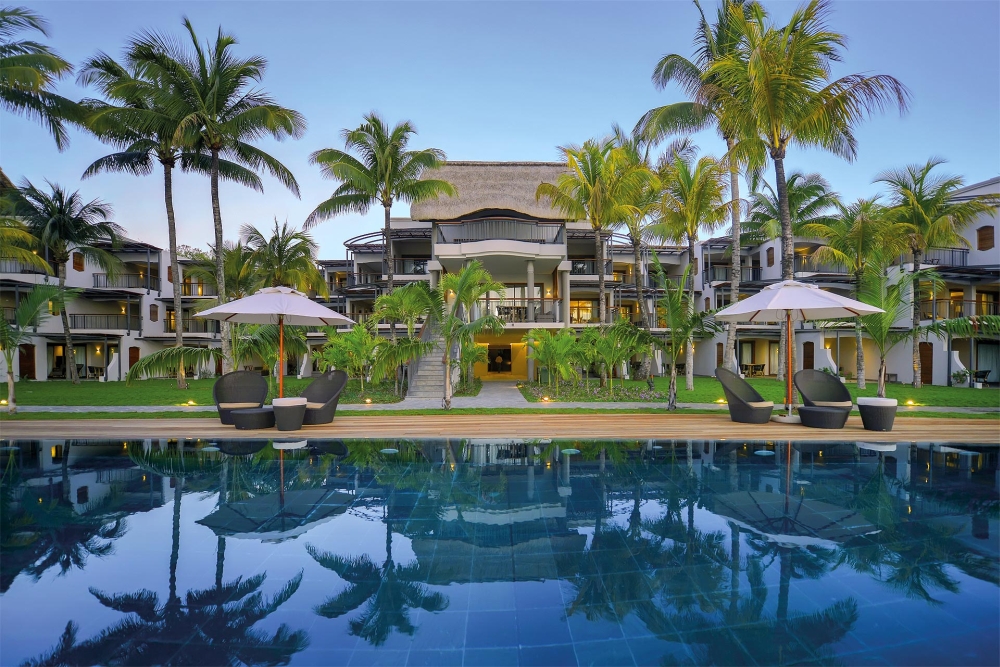 For your ultimate enjoyment of the stunning white beach at Royal Palm Mauritius, staffs will reserve your favorite spot for your sunbed. This can also become a deterrent though as some guests do not show up in the end leaving precious spots wasted that could have been otherwise used by other guests. But if you truly intend to use your spot then this extra service really proves worthwhile. At the beach you will find complimentary iced water with glasses, a hotel logo 'rubber' stamped in the sand, copious towels regularly refreshed combined with the spotless beach all make a dream holiday.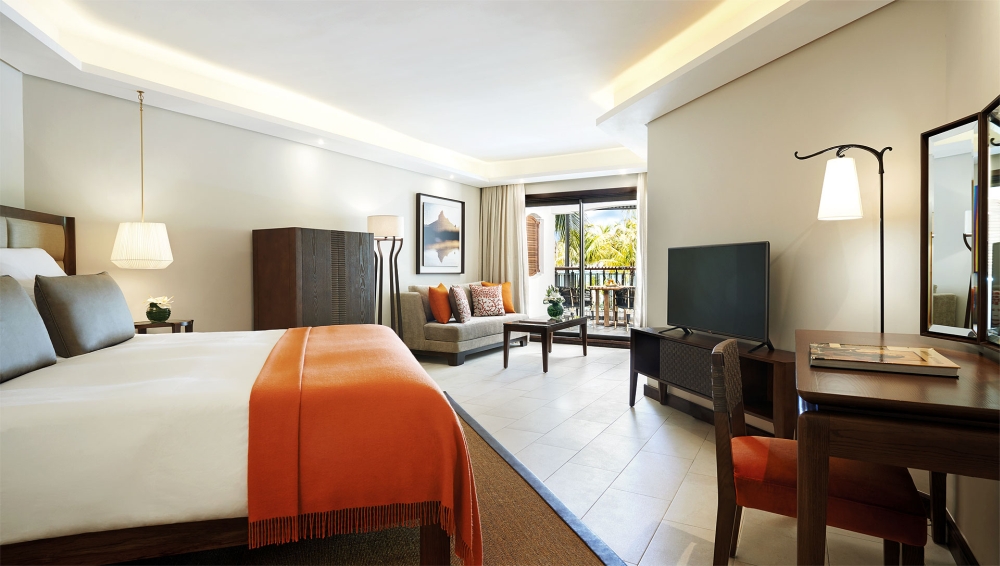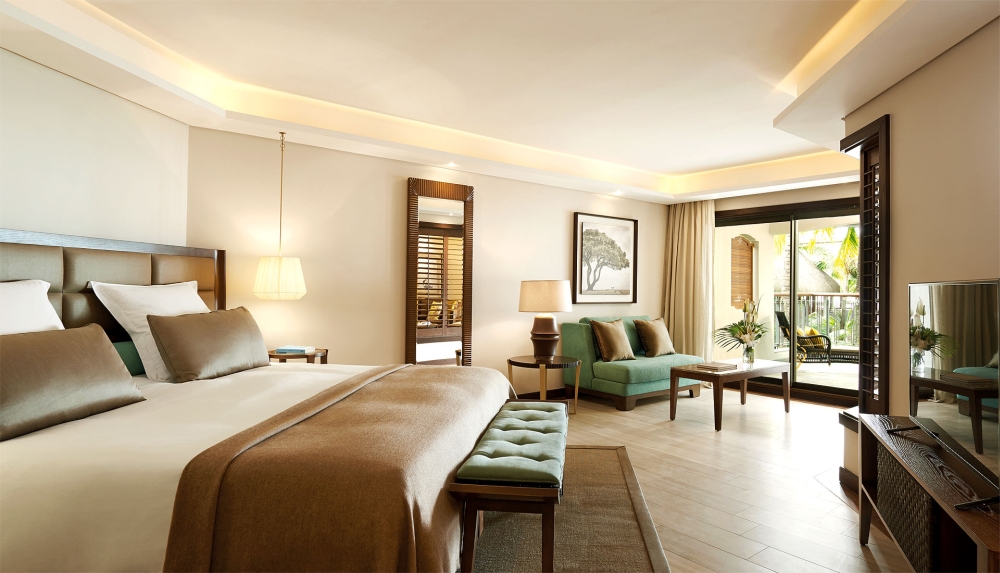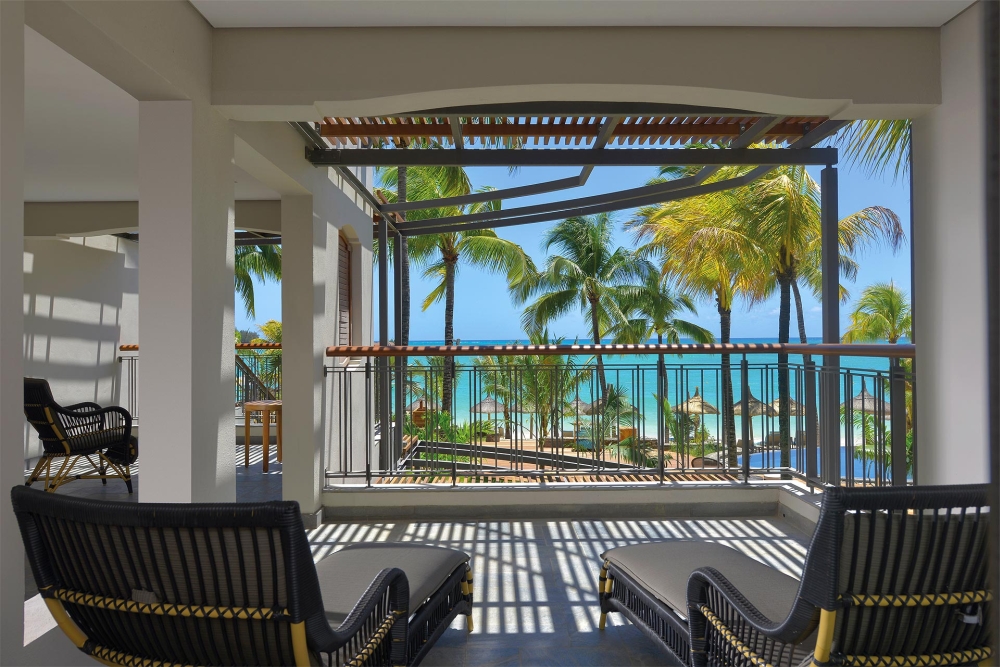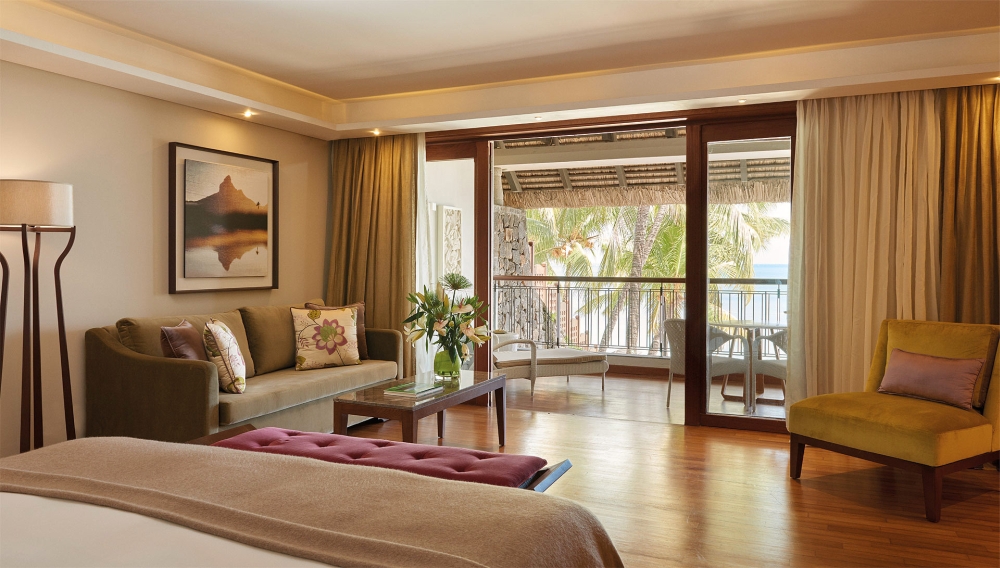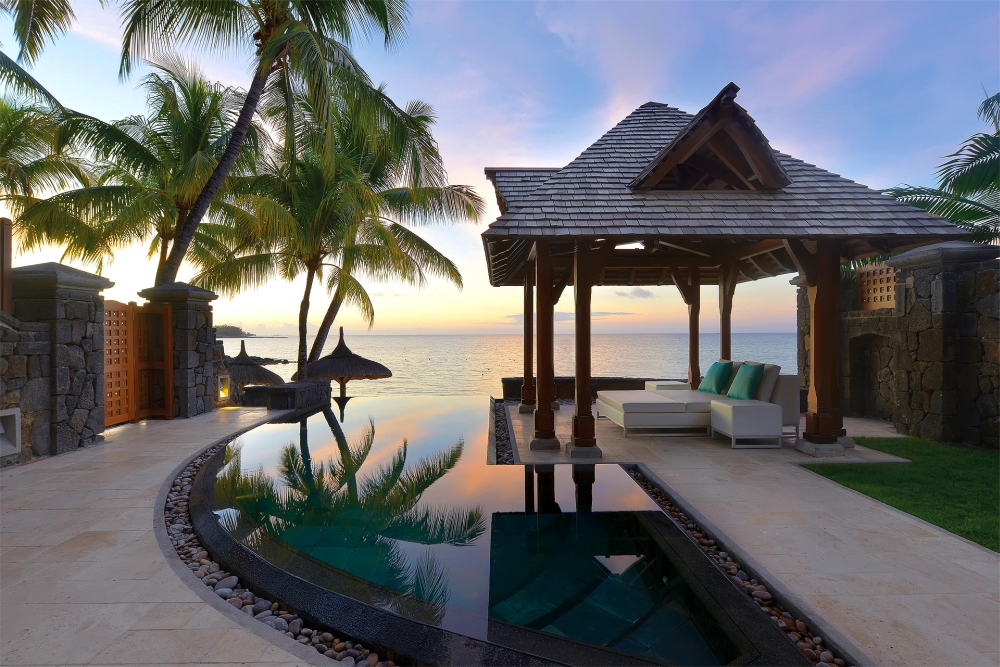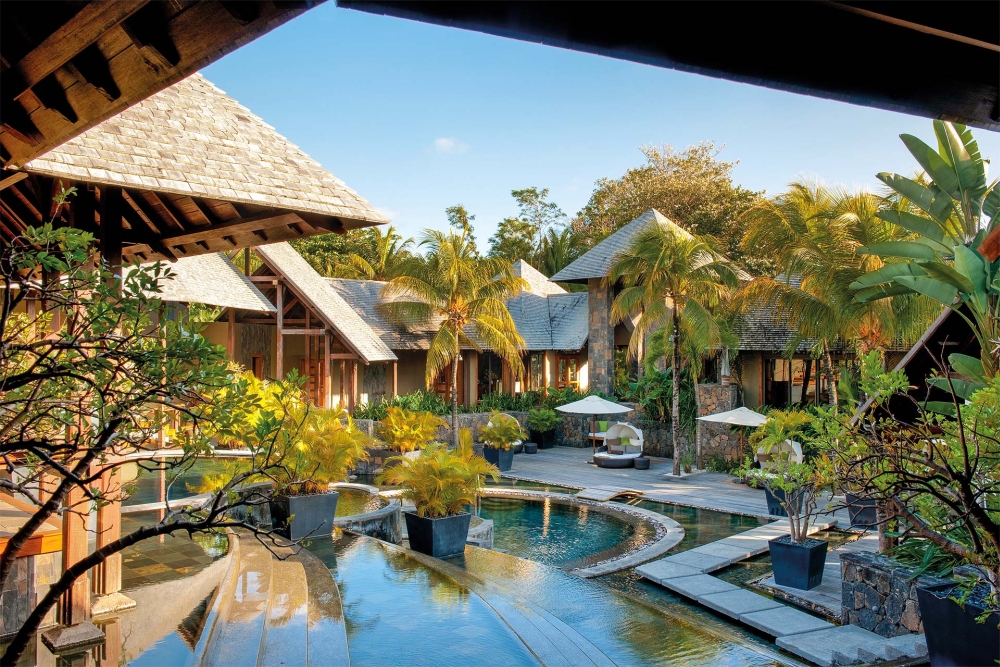 Watersports abound and many of which are provided on complimentary basis. Not to mention a visit at the luxurious Clarins Spa where guests are treated to an ultimate pampering session. There is no other option when it comes to Royal Palm, and that is to go.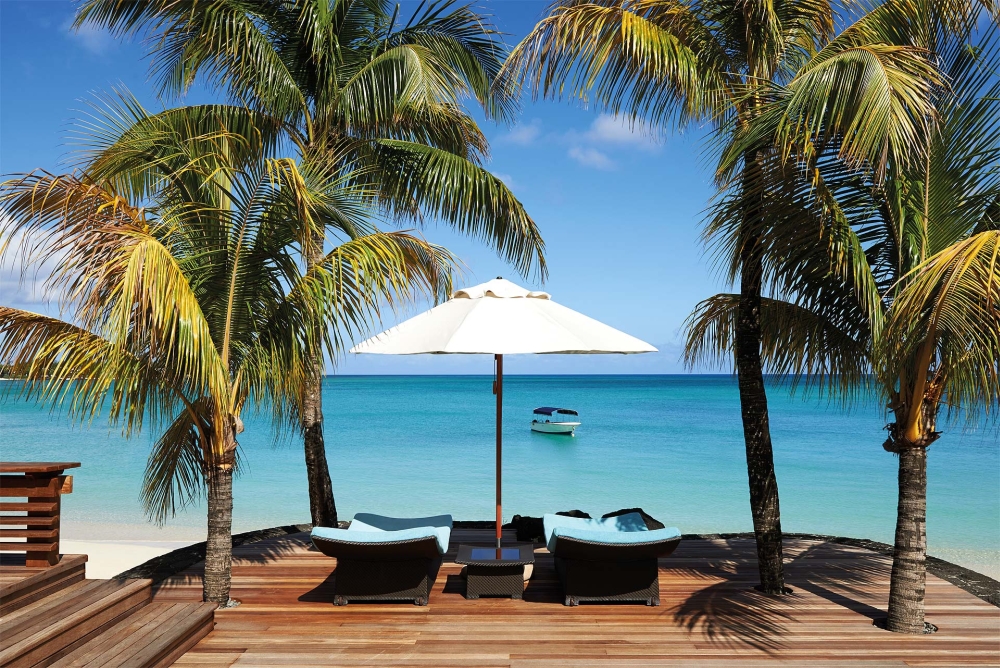 [button link="https://www.hotelscombined.com/Hotel/Beachcomber_Royal_Palm_Hotel.htm?a_aid=63056″ color="red" newwindow="yes" rel="nofollow"] Click here to Book Now![/button]