Shinta Mani Club is what you call a 'responsible' hotel. Originally built as an 18-room Guest House and Hospitality Center, Shinta Mani Club served as a beacon of hope, an inspiration for the underprivileged youth in Cambodia, encouraging them to build a career in Hospitality. In 2012, after undergoing refurbishment redesigned by renowned Asian architect designer Bill Bensley, Shinta Mani was transformed into a 39-room upscale boutique hotel, serving guests from all over the world. It has now become a premier hotel destination for travelers in South East Asia.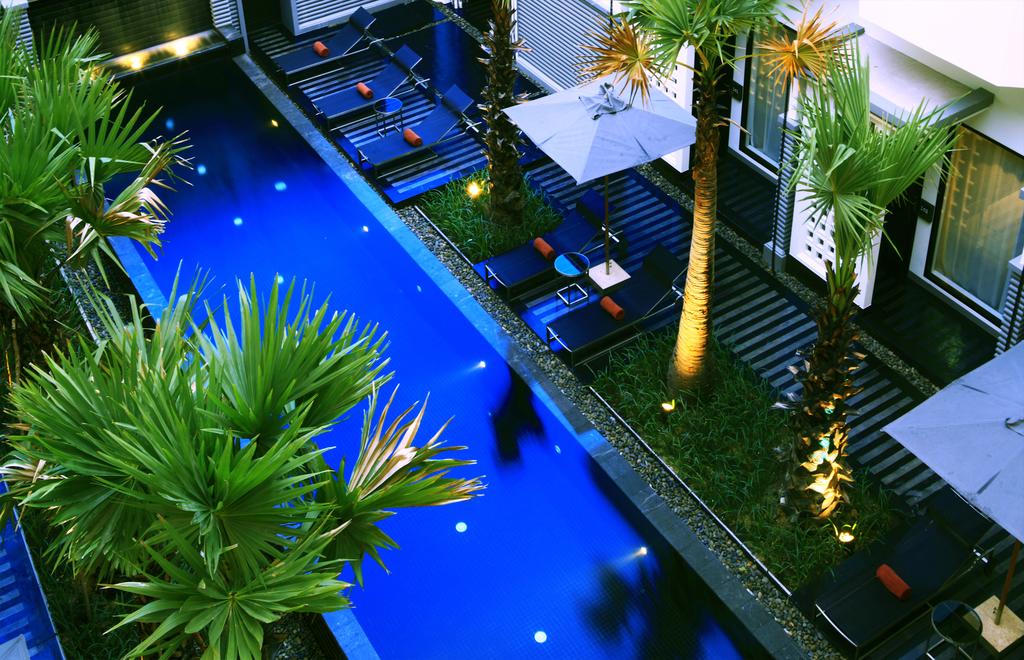 But despite its major makeover Shinta Mani Club has not forgotten its original purpose. It continues to serve the less privileged Cambodian youth through the establishment of the Shinta Foundation, making a lasting impact on the next generation. For every room booked at Shinta Mani Club, a $5 donation goes to the Shinta Foundation. So every guest knows that though they come primarily to enjoy the surrounding landscapes and everything that Cambodia has to offer, their mere presence at Shinta Mani Club is making a difference in people's lives.
Shinta Mani Club is tucked away within the French Quarter of Siem Reap, only a 15-minute rework ride from the intricate and complex carvings of Angkor Wat temples. The Temples, the largest Hindu temples in the world, could take days to explore so knowing that Shinta Mani Club enjoys close proximity to Angkor Wat is quite reassuring. Staying at this hotel means guests get to enjoy a peaceful and relaxing oasis. The Hotel is also within walking distance to the Old Market where a number of cafés and bars line the streets. The Old Market is also a stone's throw away from the riverfront.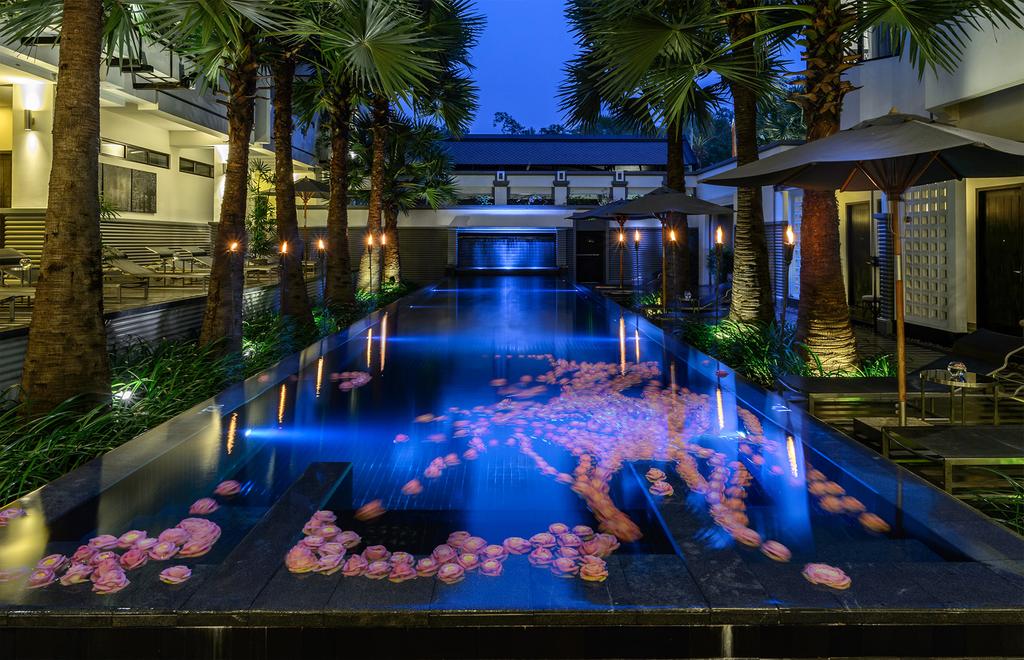 Asia's foremost hotel architect-designer, Bill Bensley who is based in Bangkok, has redesigned Shinta Mani Club featuring Angkorian theme and décor. Bensley is known for his flamboyant style and remarkable attention to detail. The rooms are delightful – modern but with traditional influences. A deluxe double on the first floor takes advantage of the outside balcony overlooking the pool. Guests are greeted with beautiful fresh flower arrangements, fruit basket and a complimentary mini bar, which includes fresh milk for tea & coffee, truly a rare treat that is rarely offered even at top-notch hotels. The hotel grounds are contemporary and are dotted with lotus flowers and candles at night, exuding the warmth that makes it delightful to go back to at night.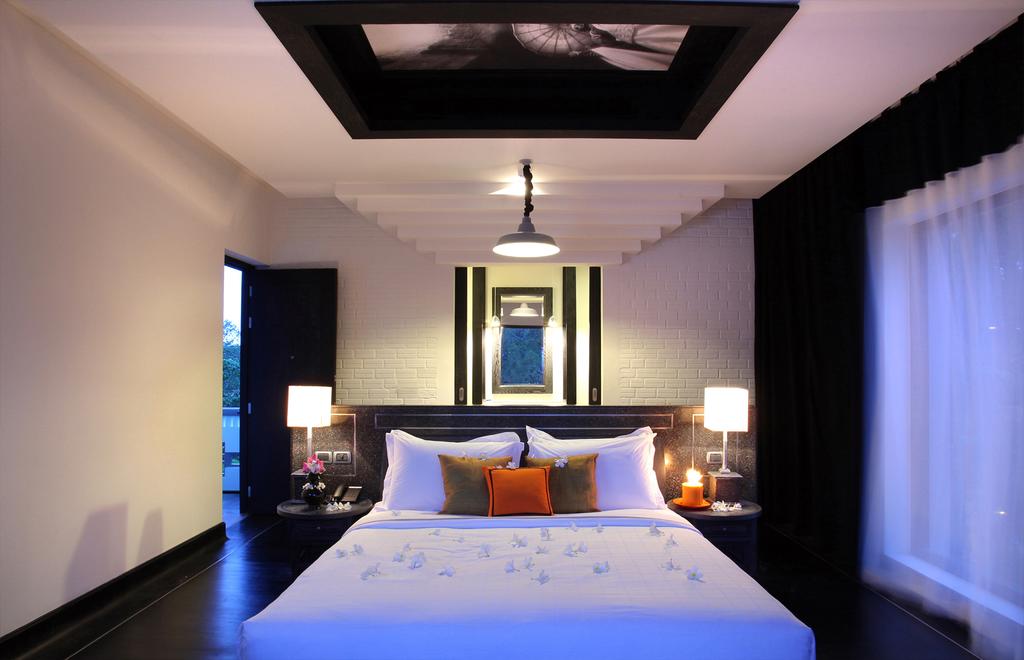 [mks_pullquote align="left" width="300″ size="24″ bg_color="#0066bf" txt_color="#ffffff"]More than the unique setup, location, and amenities, it's the staffs at Shinta Mani Club that makes the hotel truly a gem; drawing guests back to the hotel over and over again.[/mks_pullquote]
Aesthetically speaking, Shinta Mani Club may pale in comparison to luxury brands like Four Seasons, Mandarin Oriental, Shangri-La, etc. but this small and intimate boutique hotel may well exceed guest expectations when it comes to customer service. Staffs at Shinta Mani Club are uniquely stellar. Every single one of them works together tirelessly to create a seamless and memorable guest experience. In their soft and gentle demeanor, staffs take care of every guest's need with remarkable professionalism. As the saying goes, it's the people that make a place truly special. The same holds true for the staffs at Shinta Mani Club. More than the unique setup, location, and amenities, it's the staffs at Shinta Mani Club that makes the hotel truly a gem; drawing guests back to the hotel over and over again.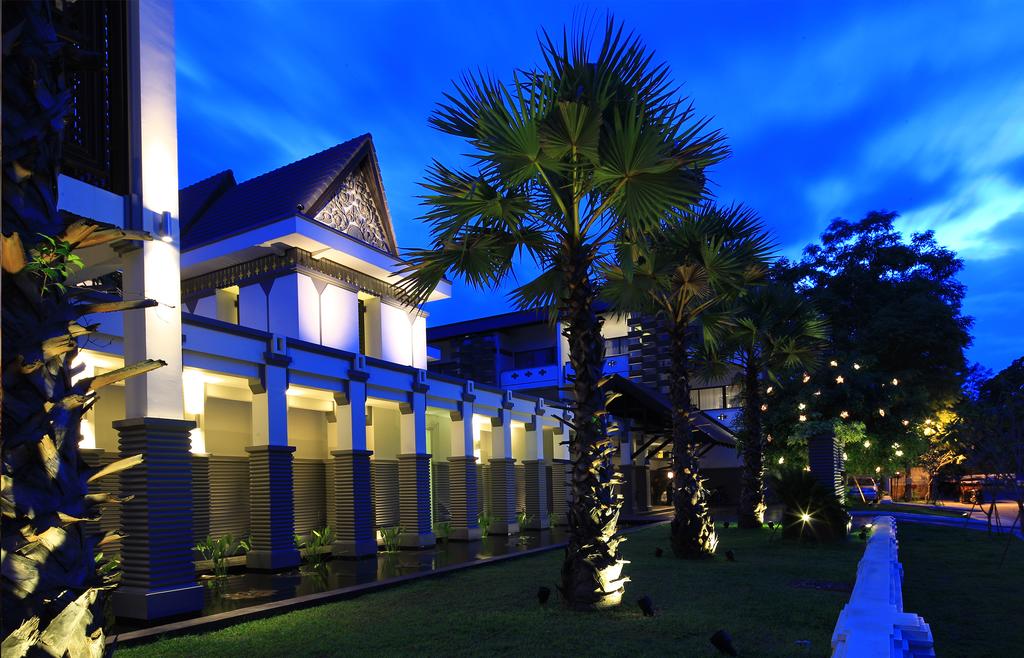 The lap pool at Shinta Mani Club is stylish and modern. Guests are well looked after, enjoying complimentary neck massages provided by staffs. There are also chilled water and ice cream provided free of charge. Where else can you find such unparalleled service? That is found only at Shinta Mani Club. Staffs are also always prepared to give guests a fresh face towel and water every time they return from an excursion outside. This adds to the unique service offered at Shinta Mani Club.
For those looking for adventure, it's highly recommended to visit the 'Made in Cambodia' market on Tuesdays, Thursdays, Saturdays, and Sundays at the Shinta Mani Resort just across the street. There are free live Cambodian entertainments offered there. From there, guests can also then enjoy the Khmer Tasting Menu on one of the outdoor swings back at The Club. That's a combination of a cultural journey and culinary adventure rolled into one, and guests don't have to venture far to experience both.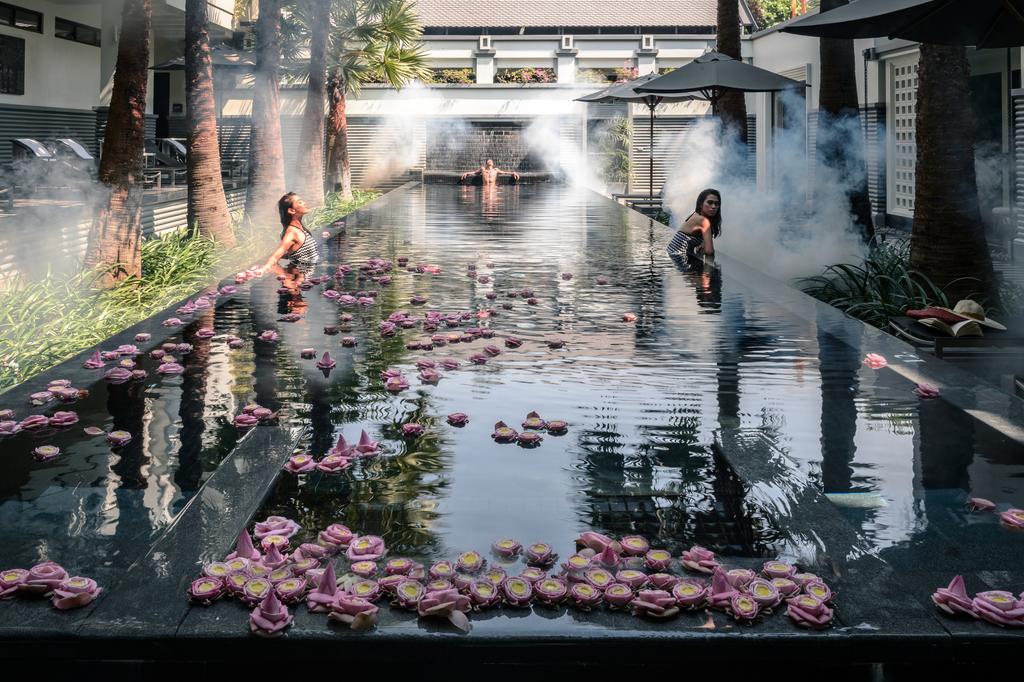 For private tours, look for a private local guide named Kimleng Sang who can be a dear. He specializes in photography tours and knows the ins and outs of the temples. He knows how to avoid the crowd. He will also take you to villages where most tourists don't usually go. Overall, Shinta Mani Club may not be the most luxurious hotel in Cambodia but it has the best staffs and all that you need in a boutique hotel. So next time you visit Cambodia, consider Shinta Mani Club. You too can be a hero to a Cambodian youth.