Sliding House project by dRMM, London, is sliced into three: house, garage and annexe. The garage is pulled off axis to create a courtyard between the three. The composition is further defined by material and color; red rubber membrane and glass, red and black stained larch.
The separated forms are transformed by a 20 ton mobile roof/wall enclosure which traverses the site, creating combinations of enclosure, open-air living and framing of views according to position. This is an autonomous structure; steel, timber, insulation and unstained larch spanning recessed railway tracks. Movement is powered by hidden electric motors on wheels integrated into the wall thickness. The tracks can be extended in the future should the client wish to build a swimming pool, which may need occasional shelter.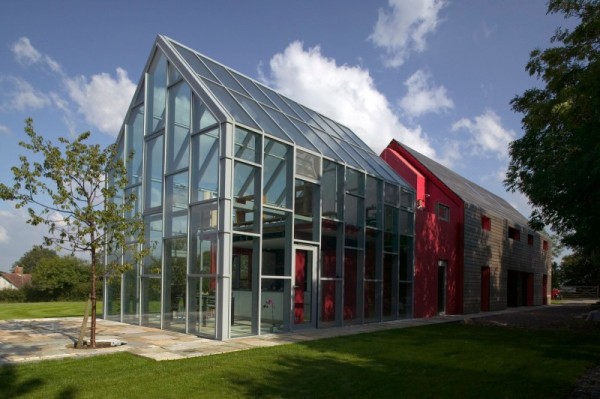 Sliding House (uniquely) offers radically variable spaces, extent of shelter, sunlight insulation, and views. A denial of static architecture. The dynamic change is a physical phenomenon difficult to describe in words or images. It is about the ability to alter the overall building composition and character according to season, weather, or a remote-controlled desire to delight.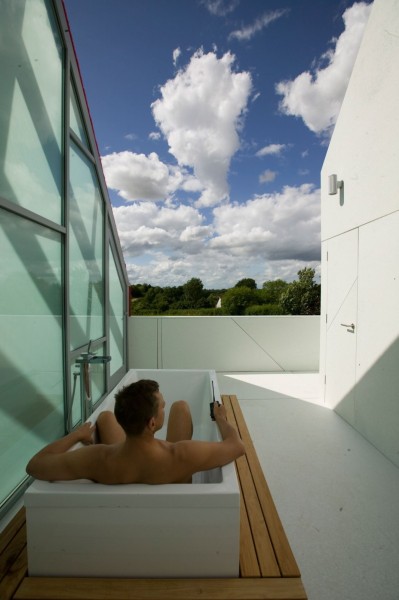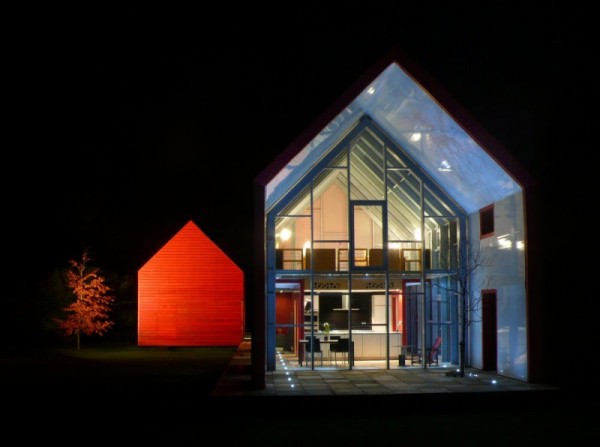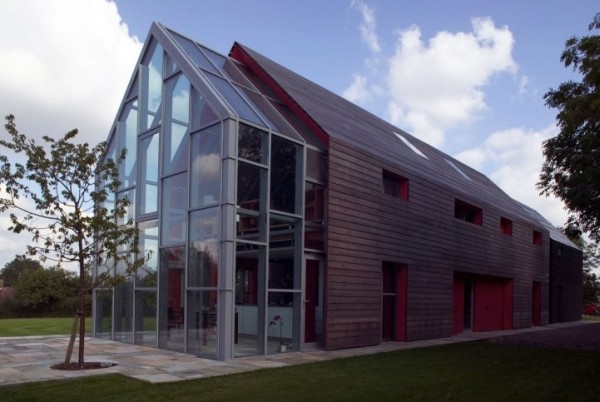 Link drmm.co.uk
Via www.homedsgn.com